Prince George's County Police Chief Hank Stawinski has resigned, effective immediately, County Executive Angela Alsobrooks announced Thursday afternoon.
The announcement came following the release of a 94-page report, alleging that Stawinski ran a department entrenched in systemic racism. The county's NAACP chapter had been set to hold a vote of no-confidence in Stawinski before he resigned, The Washington Post reported.
Alsobrooks, who has accepted Stawinski's resignation, is set to hold a press conference at noon Friday.
The report, released Thursday, alleged that racist and discriminatory conduct permeated through the department and was not met with sufficient discipline, according to a release from the Washington Lawyers' Committee for Civil Rights and Urban Affairs.
[Prince George's County Police suspends three officers amid investigation on use of force]
The report was submitted as evidence for an ongoing federal lawsuit against the police department. Produced by a former senior officer with the Los Angeles County Sheriff's Office, the report describes dozens of instances where white county police officers engaged in racist conduct — including the use of racial slurs — with minimal or no discipline.
Michael Graham, the officer behind the report, also analyzed the department's response to civilian complaints of racial profiling. In the six-year period examined, he found that not a single one of these complaints had been sustained. The report also details allegations from 16 officers of color who said they experienced retaliation, many after reporting misconduct of white officers.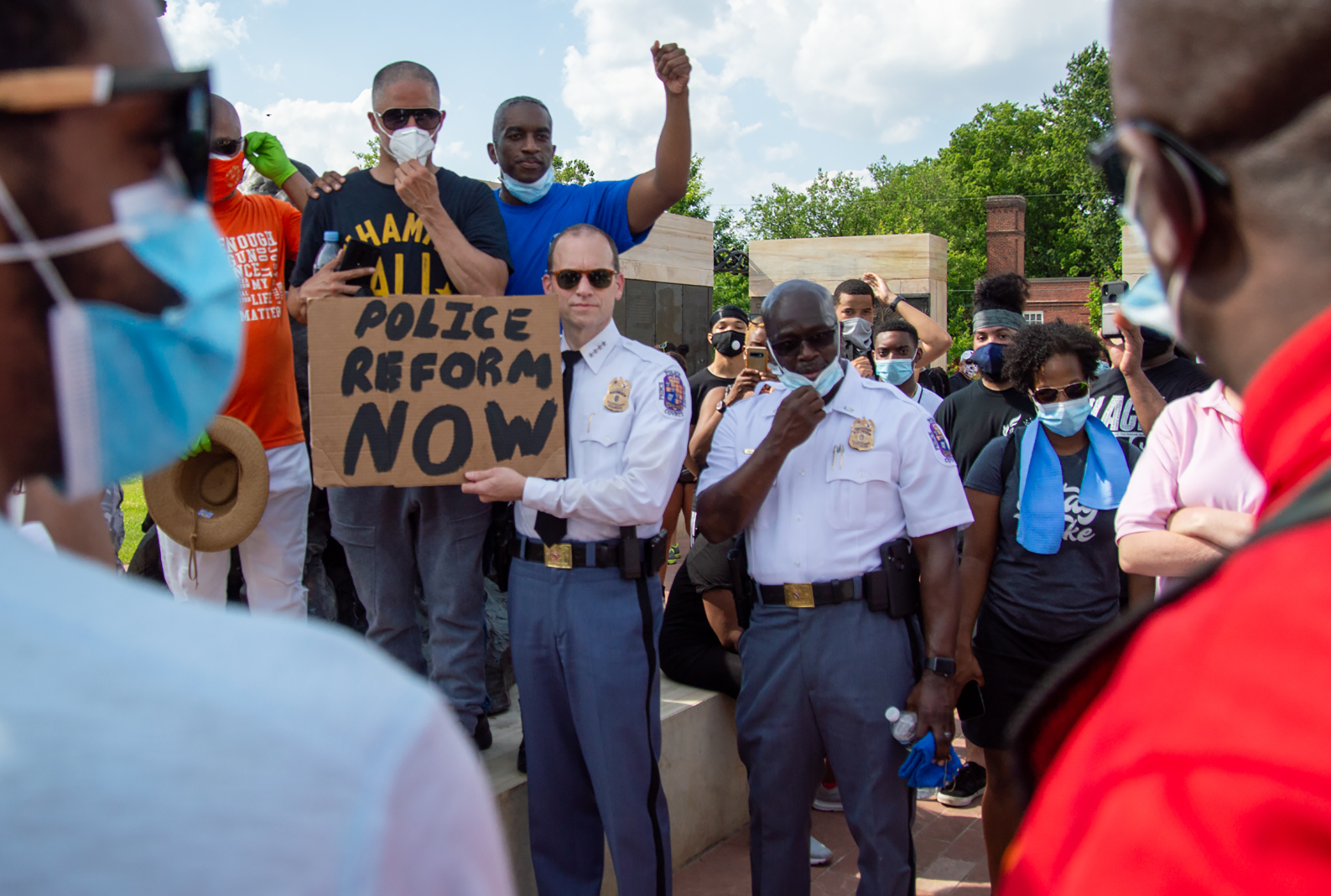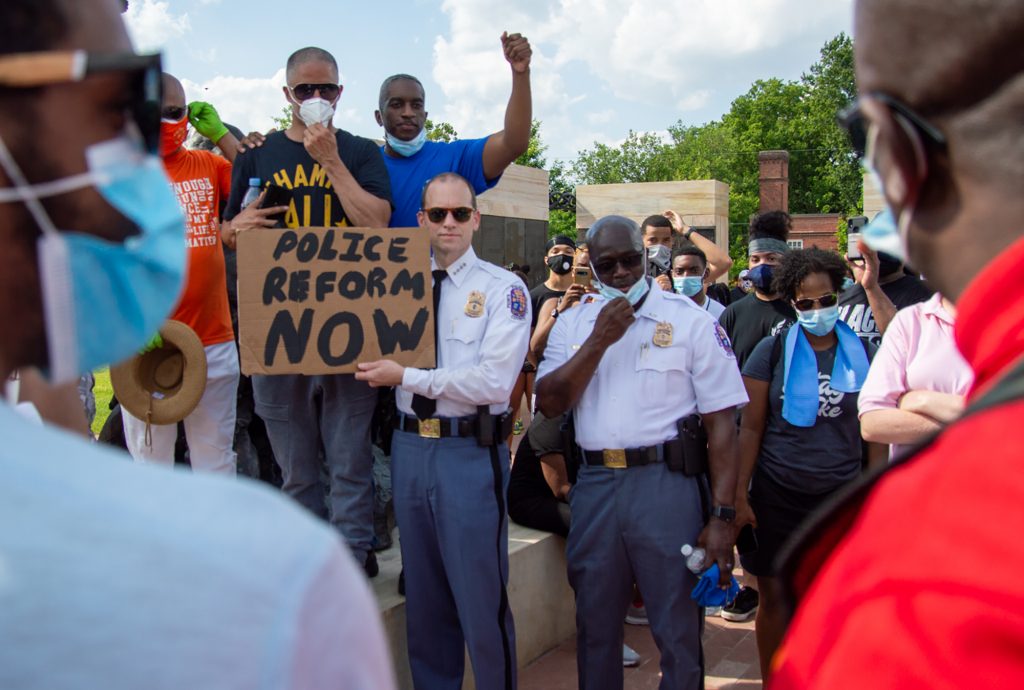 In an analysis of the department's investigative and disciplinary statements, Graham also found that officers of color in the department are much more likely to have internal disciplinary charges sustained against them than white officers and are many times more likely to be fired.
"In sum, the whiter you are the more lenient the process, and vice versa," the release from the Washington Lawyers' Committee asserted.
Earlier this month, amid nationwide demonstrations for racial equality and police reform, Stawinski suspended three county police officers after launching an internal investigation over use of force. The investigation was spurred by the circulation of video that showed police kicking a person suspected of assault while making an arrest at a Langley Park gas station.
[Prince George's County leaders discuss protests, police accountability at town hall]
Less than 24 hours later, Alsobrooks and other local leaders held a virtual town hall to discuss policing in the community. At the meeting, Stawinski said he had prosecuted four officers for assault since coming into the role in 2016. He also said he brought in a University of Maryland sociologist to lead implicit bias training — a program that the lawsuit alleges a group of "predominantly white officers" walked out of.
"I am not going to defend myself, because I know my record at this point doesn't matter," Stawinski said at the June 3 meeting. "All that matters is what we do going forward."
Still, this is not the first time that Stawinski's leadership has fallen under scrutiny. In October, the Prince George's County Community Justice Coalition for Justice & Accountability launched an online petition calling for his removal.
Since the lawsuit against the department was filed, stated the Washington Lawyers' Committee release, there have been two killings of Black county residents: William Green and Leonard Shand. Of the nine officers involved in the killings, only one had any criminal charges filed against him, according to the release.