For College Park resident Santosh Chelliah, small businesses are "the lifeblood of Route 1."
Almost every other week, Chelliah and some of his friends meet up for lunch, usually at one of Route 1's local restaurants. But as the coronavirus pandemic prompted Maryland Gov. Larry Hogan to ban bars and restaurants from conducting in-person service, Chelliah's tradition came to a halt.
With a statewide stay-at-home order in place and only delivery and carry-out services permitted, some of College Park's restaurants are among the many small businesses struggling to remain profitable.
"I just don't know how these employees are going to get by," said Chelliah, who has lived in College Park for 11 years. "It's devastating for them."
One of the restaurants Chelliah and his friends visit most often is Banana Blossom Bistro, a family-owned Vietnamese restaurant in Riverdale Park. So, just over two weeks ago, Chelliah started a GoFundMe fundraiser to help the restaurant — one of two GoFundMe pages started for local restaurants.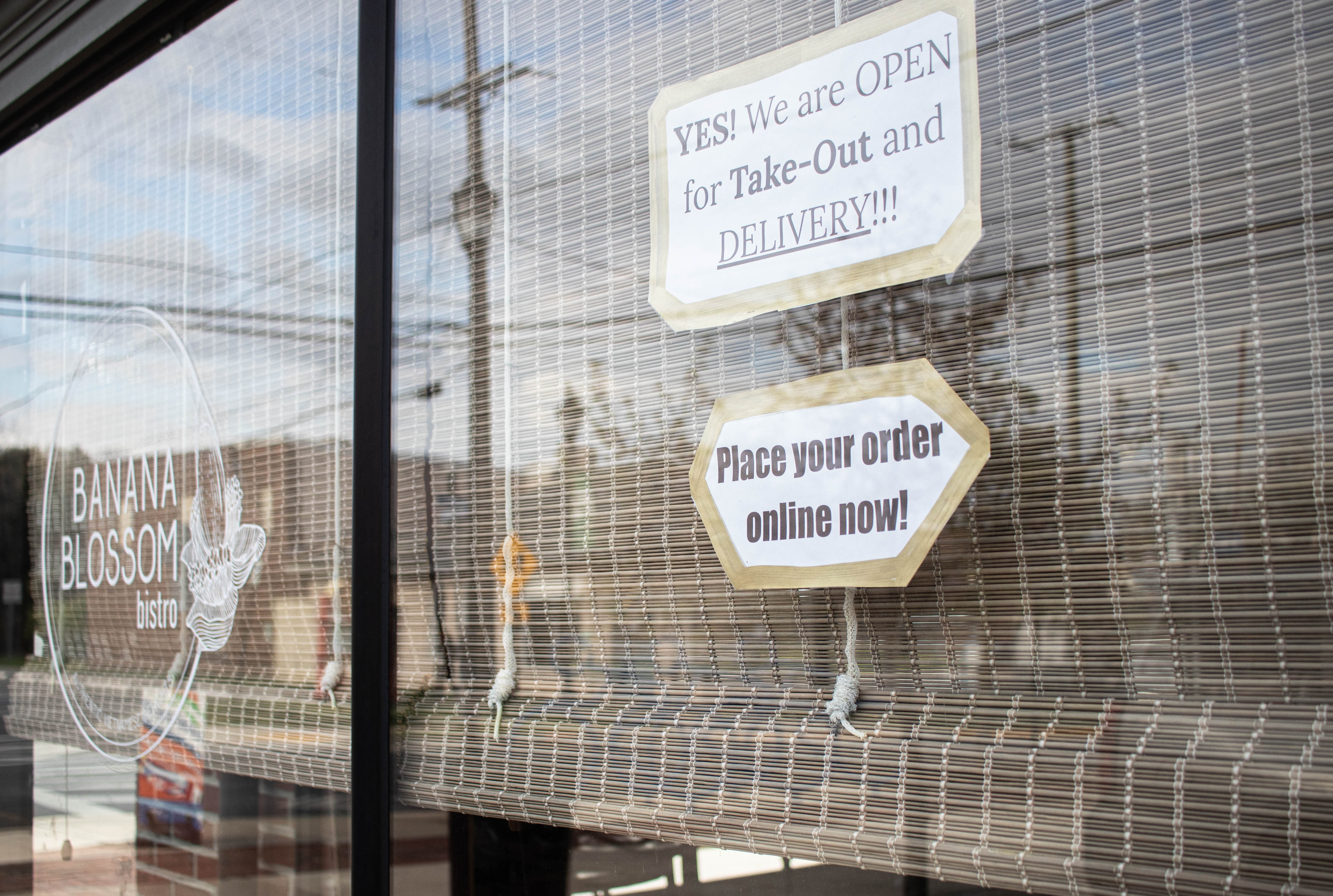 [Read more: UMD orders hiring freeze to offset losses from coronavirus closures]
Banana Blossom Bistro has cut about 40 to 50 percent of its usual staff, co-owner Annie Esguerra said. So far, the fundraiser has raised $575 — an amount that Chelliah recognizes is "just a drop in the bucket for what they need."
But any help does make a difference, said Phil Esguerra, co-owner of the bistro.
"We are so gracious that [Chelliah] is helping us out during this time," he said. "We do feel a great sense of community."
The other GoFundMe page was started by College Park restaurant Taqueria Habanero. After about two weeks, the Taqueria Habanero fundraiser brought in $1,370 for the restaurant's staff. In fact, after initially closing its doors for over a week, the restaurant opened again Thursday for carry-out.
In an email, William Martinez, a representative for Taqueria Habanero, said ultimately, the restaurant hopes that every "team member" can receive a minimum of $300 from the fundraiser. The goal of the page is $4,000.
"We understand the hardships that many families have to deal with while their work places are suffering," Martinez wrote. "Any small donation helps from anyone[,] and it'll contribute to employees whom haven't had any income in the past three weeks."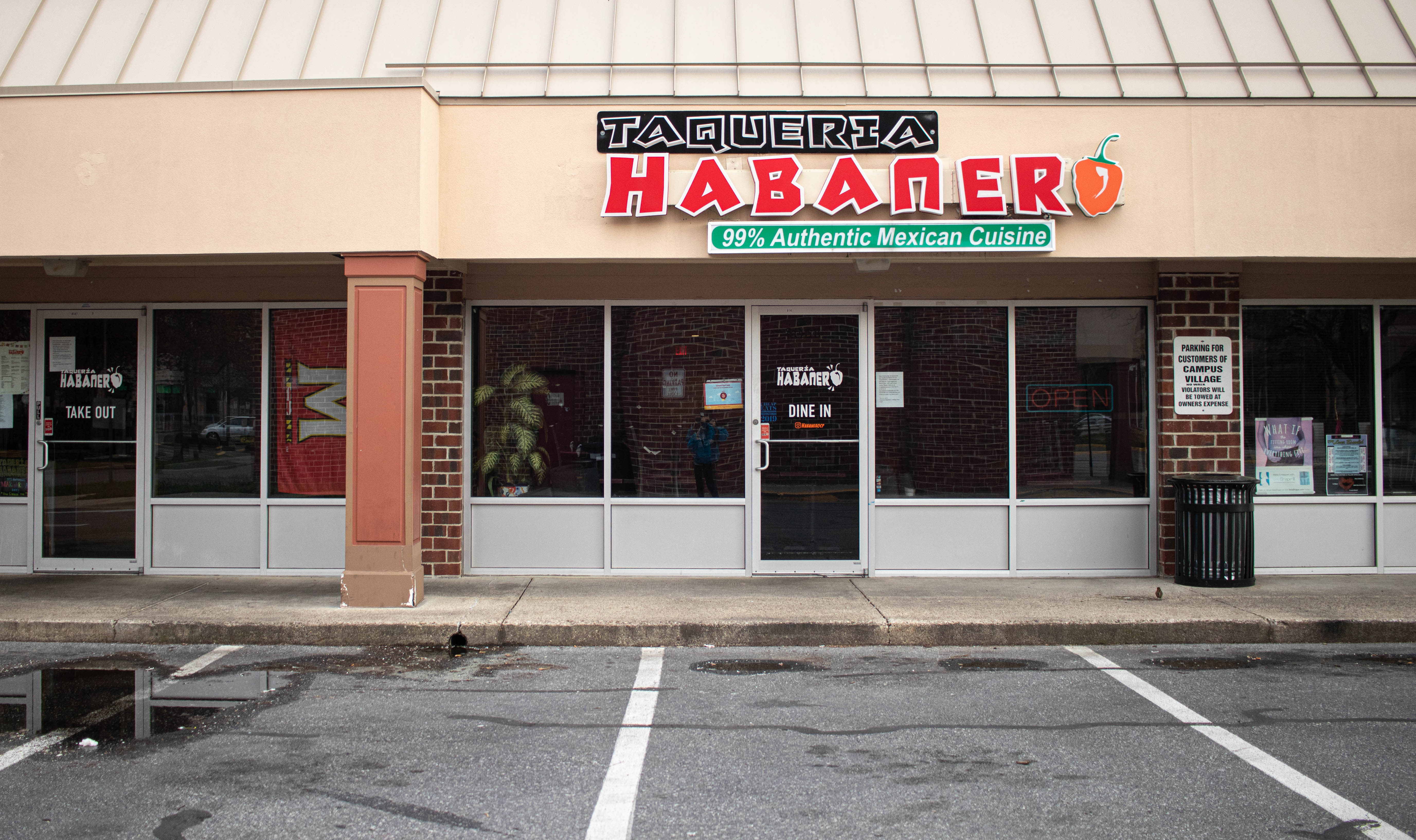 [Read more: College Park residents face anxiety, financial uncertainty as COVID-19 spreads]
Supporting local businesses is crucial, especially during the pandemic, College Park Mayor Patrick Wojahn said.
"This is really an unprecedented time," Wojahn said. "People who rely on the willingness of people to go out and public places, like restaurants, are going to be hit the hardest."
On its website, the College Park City-University Partnership compiled a spreadsheet showing how to support local businesses, with information ranging from gift card options to restaurant hours.
Wojahn said that seeing the community rally behind its small businesses "provides some hope in otherwise pretty dismal times." He donated to both GoFundMe pages and has been increasing his number of carry-out orders.
And Phil Esguerra said that while the last few weeks have been challenging, he is grateful — and not surprised — that residents have united around local businesses.
"The communities always come together in times like this," he said. "We're very gracious and appreciative for all the help, including what Santosh has put together and the other things that the local community are doing."