As I climbed the three flights of stairs to the top floor of the South Campus Dining Hall and walked across the endless and eerily quiet hallway, I could hear a commotion, laughter and chitter-chatter, growing louder as I got closer to the secluded yet vibrant WMUC studio.
The cozy studio looked even cozier than usual on Friday evening as students, alumni and parents gathered to celebrate the student-run radio station's 40th anniversary.
"There aren't a lot of college stations that still have an FCC license that are actually broadcasting on air, so we're celebrating that and the fact that we've been around this institution for so long," said Alexya Brown, the station's general manager.
Throughout the event, students snapped photos within the studio's room full of records while others surrounded themselves among a plethora of brushes and paints to embark on a colorful wall mural.
Live performances took place across the hall and featured local performers from the DMV area, as well as alumni and current students.
[Read more: How one club on campus is sharing a budding sport]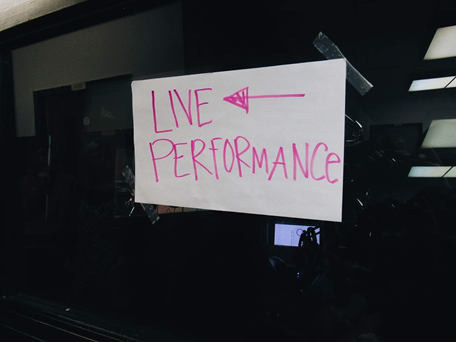 Singer-songwriter and UMD alumna Ava Mirzadegan, also known by her musical alias Pen Palindrome, kicked off the evening and took center stage around 7:30 p.m. Drew1997, Bunnie Crisp, DJ Sun and Will Kobus were other performers on the show's lineup.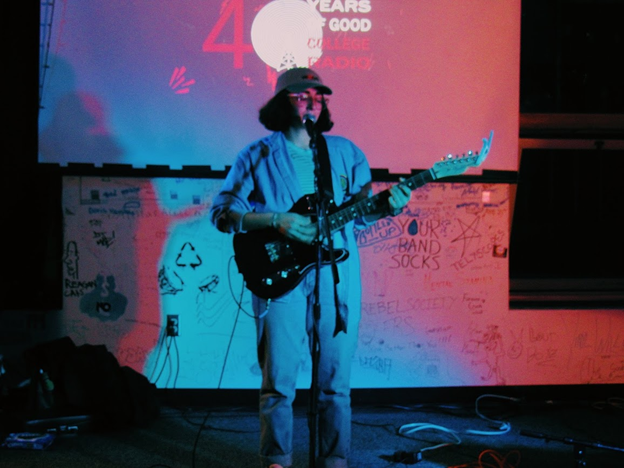 [Read more: Review: Student production Maryland Night Live continues to impress in its third season]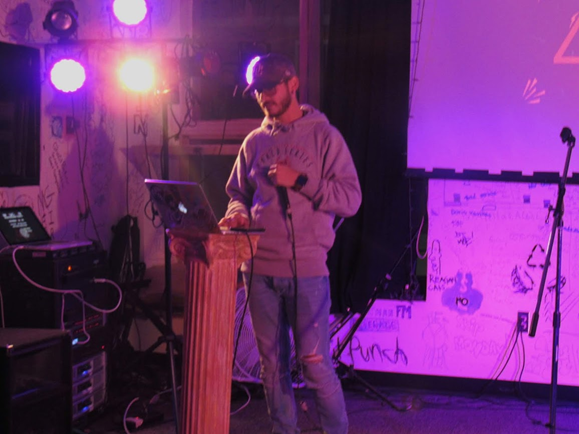 Although the entire night was full of good vibes, hipster energy and even a cookies-and-cream cake — all in celebration of the station's upbringing — there was something even more worthwhile to celebrate: The network of individuals who make this station a reality on campus. This community includes the performers, student radio show hosts and sound engineers.
Akash Shah, a senior computer engineering major, currently serves as WMUC's recording studios director. He's been with WMUC for about a year now and said the station has given him the opportunity to meet new people and even run live studio sessions on his own.
"It's just crazy," Shah said. "The entire thing is on you and everything that's happening is because of you."