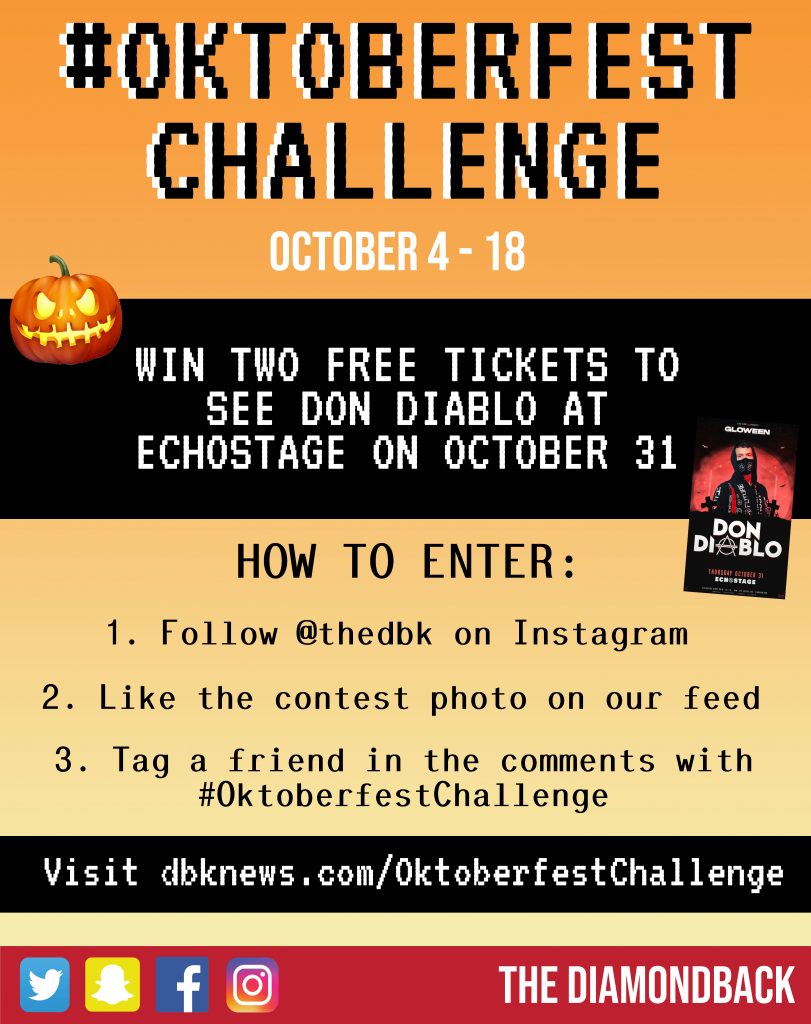 Disclaimer: The #OktoberfestChallenge is a raffle and all entrants have an equal opportunity to win. Contest runs from October 04, 12:00 AM – October 18 11:59PM. No entries will be accepted before October 04 or after October 18.
Must be following @thedbk on Instagram.
Must like the contest photo.
Must comment on the contest photo, tagging another Instagram account with "#OktoberfestChallenge".
Sharing the post to your Instagram story with the #OktoberfestChallenge qualifies as a second contest entry.
In order to give everyone a fair chance of winning, we must be able to validate that a) you liked and commented on the contest post (as outlined above) and b) you are following us at the time the winner is selected. To be considered for a second entry, we must be able to validate that you a) shared the Instagram post to your story. NOTE: We are only able to view public Instagram account stories.
We will not grant prizes to suspicious, duplicate, or fake accounts.
Must be a University of Maryland student.
Entries cannot be from a student organization Instagram account.
One winner will be chosen and contacted on October 19. Winners have a week to respond to claim their prize.
Winners must provide a valid student ID when picking up their prize.
By submitting a photo to our contest, you agree to have your photo reposted by The Diamondback on its Instagram story, solely for the purpose of marketing the contest. Your images will not be stored in a separate database and will be discarded from our Instagram history on October 19, 2019.