University of Maryland students are voicing their support for small business owners in Campus Village Shoppes ahead of the shopping center's impending closure.
Businesses in the Campus Village Shoppes shopping center on Route 1 will shutter their doors in the coming months by direction of LV Collective, the center's new owner. A mixed-use development, with businesses on the bottom floor and an apartment complex above, will replace the shopping center.
Most businesses in Campus Village Shoppes received a notice in August to end operations by Sept. 30. That move-out deadline has since been extended to the end of October for some businesses.
Students said they are worried about a trend in College Park development to prioritize expensive student apartment buildings and corporate stores over small, minority-owned businesses.
Jack Brittan-Powell moved to Berwyn Heights when he was five-years-old and grew up visiting Campus Village Shoppes. Now, the senior criminology and criminal justice and cinema studies major is on a mission to support these local businesses one last time.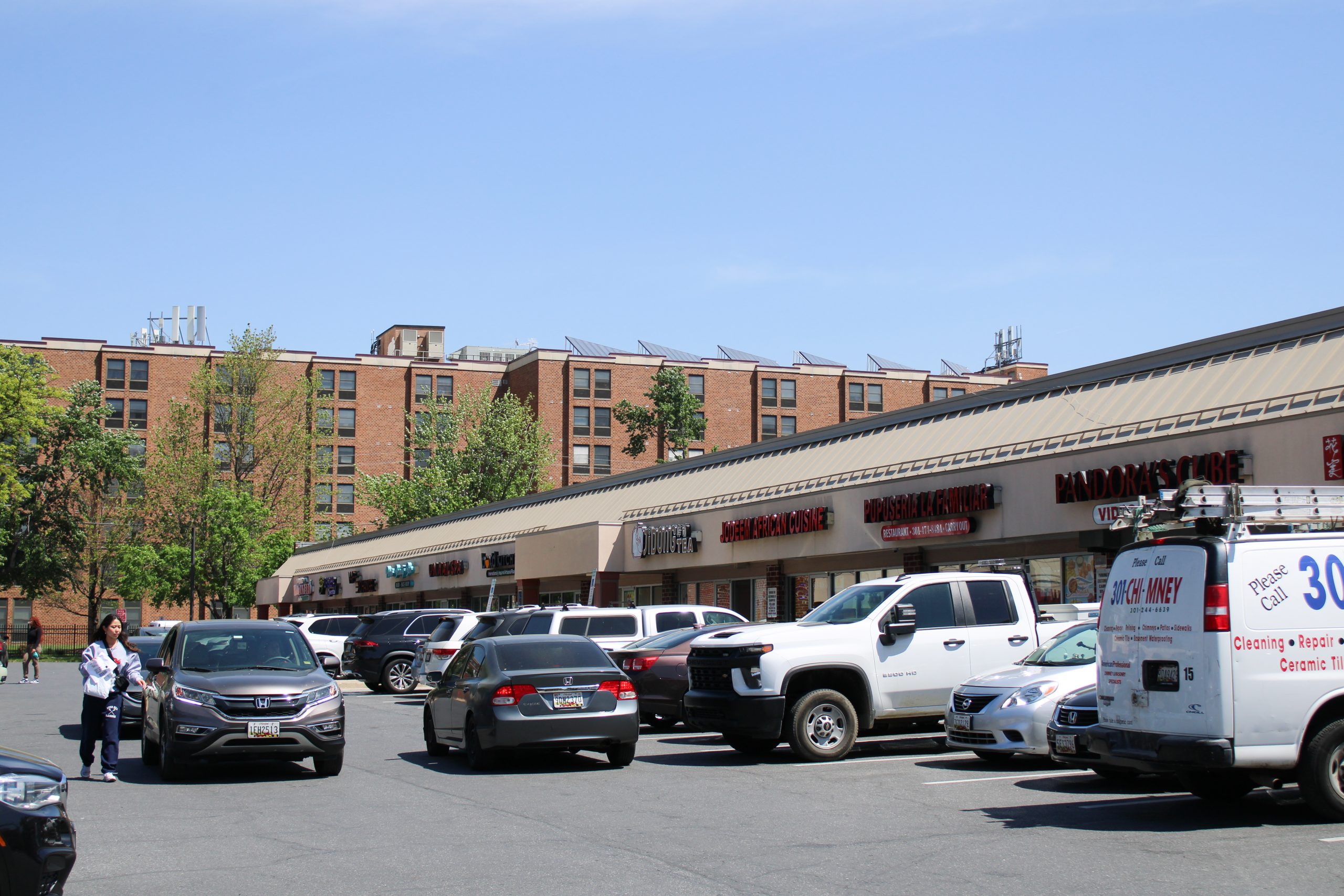 Brittan-Powell is organizing a shop and support for businesses this Thursday through Sunday alongside his brother Sean. He hung fliers around campus and the shopping center and reached out to university organizations and colleges to spread the word.
While he originally considered protesting the shopping center's demolition, Brittan-Powell said he changed his mind after talking to some of the small business owners.
"We want to do something that could directly support the owners more," Brittan-Powell said. "The community support and people coming out meant a lot to them and financial support is meaningful in these times."
['We lost everything': Campus Village Shoppes closure stuns business owners]
United Students Against Sweatshops Local 54, a labor rights organization on campus, also hosted a town hall on Tuesday for students to discuss the impact of the Campus Village Shoppes closure and how the shutdown reflects larger trends in College Park development.
After going through information about the shopping center closure and letting students talk about their opinions, attendees were asked to send emails to LV Collective, the city and Prince George's County. In USAS' email templates, the group said the businesses are "pillars" of the College Park community and that building more luxury apartments is "unnecessary."
The closure is terrible for a vast majority of people, sophomore government and politics and history major Trevor Hennebery said at the town hall.
Business owners are losing everything they've built for years, students are losing their community fixtures and long-term residents have to deal with the impact of increased rent prices, Hennebery said.
"For people who just want to live here without paying an arm and a leg, both long term residents and just students, this is bad," Hennebery said. "There's no benefit that the students get from it."
This university's SGA also passed a bill Wednesday to gather student opinions on the closure of Campus Village Shoppes.
The bill's passage means the Student Government Association will create and publish a survey on Instagram to gauge students' feelings about the closures.
[College Park to install 15 more security cameras around Trolley Trail]
Ian Gould, the SGA's South Campus Commons representative and a junior government and politics and philosophy major, sponsored the bill because he believes the shopping center is integral to the student community. SGA members hope the survey will provide students with a new outlet to express their feelings about Campus Village Shoppes.
USAS president and senior immersive media design major Grace Orellana also said she wanted to create an outlet for students' frustration over the closure and leverage those emotions to make a difference by hosting the town hall.
Orellana doesn't approve of development choices that surround this university with "empty, unaffordable luxury apartments," she said. More apartments will only increase housing problems in the city, she added.
"They're just allowing a lot of greedy and predatory corporations to sort of drown out the voice and the personality of College Park all for the sake of profits," Orellana said.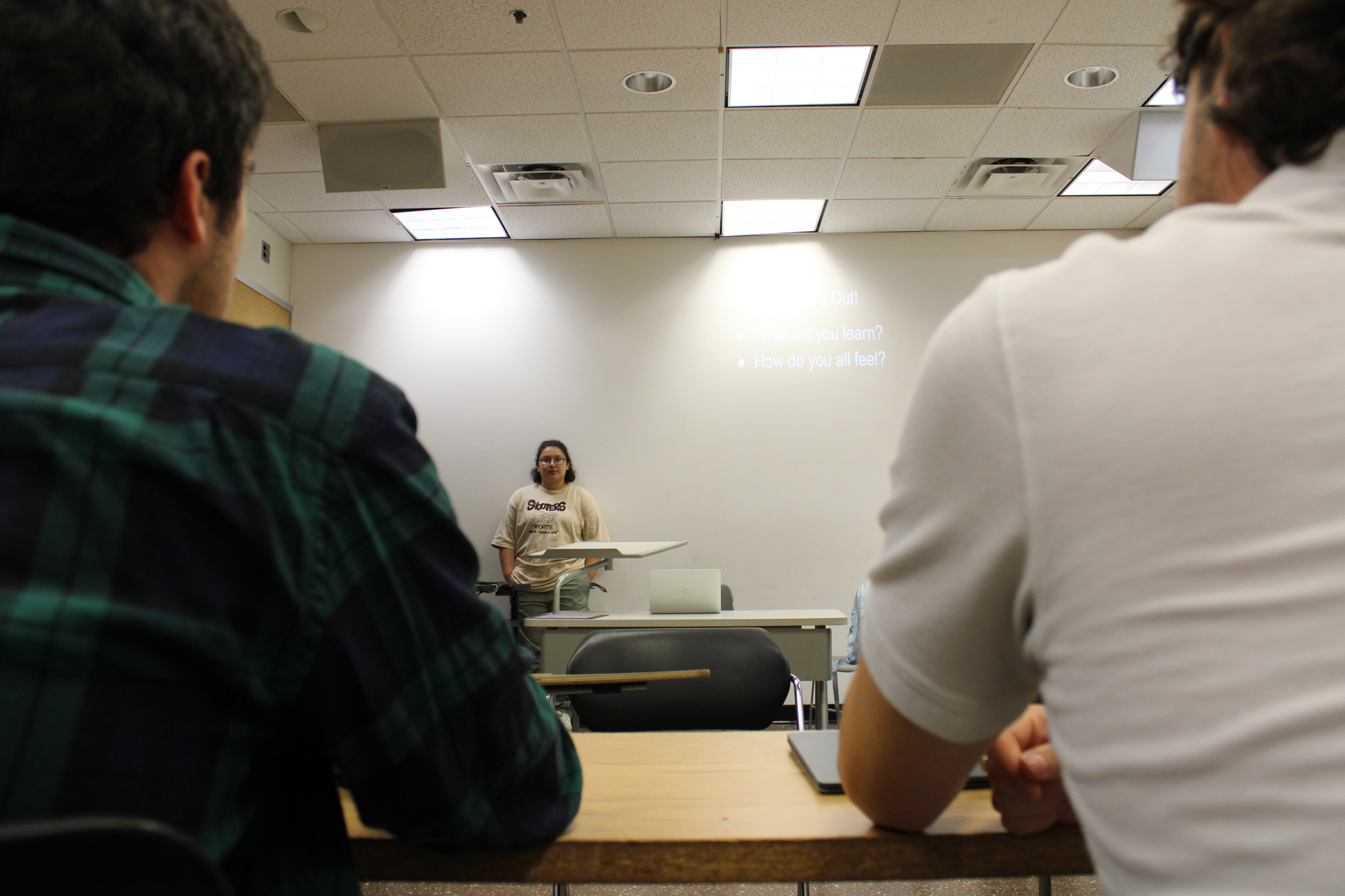 Junior criminology and criminal justice and international business major Sammer Hajhamad also attended the town hall and said the shopping center closure is adding to existing gentrification in College Park.
Luxury apartments and corporations entering College Park are pushing community members with deep roots, specifically people of color, out of the city, Hajhamad said.
"It's ridiculous that it is at the expense of small businesses that are staples of the College Park community," Hajhamad said. "College Park residents deserve better."
Staff writer Lillian Glaros contributed to this report.