By Giuseppe LoPiccolo and Katharine Wilson
When former College Park Mayor Patrick Wojahn resigned before his arrest on dozens of child pornography possession and distribution charges, the clock started ticking for the city's mayoral hopefuls.
Within 65 days, four candidates switched from business as usual to traversing around the city, meeting voters in an attempt to lead them.
The three council member candidates – Fazlul Kabir, Kate Kennedy and Denise Mitchell – have been knocking on likely voters' doors. The candidates have talked outside with residents, were invited inside for a conversation or simply left their pamphlets on the door.
District 1 council member Fazlul Kabir, who has a successful mailing list and blog, has the advantage of an already existing relationship with many in the community, he said.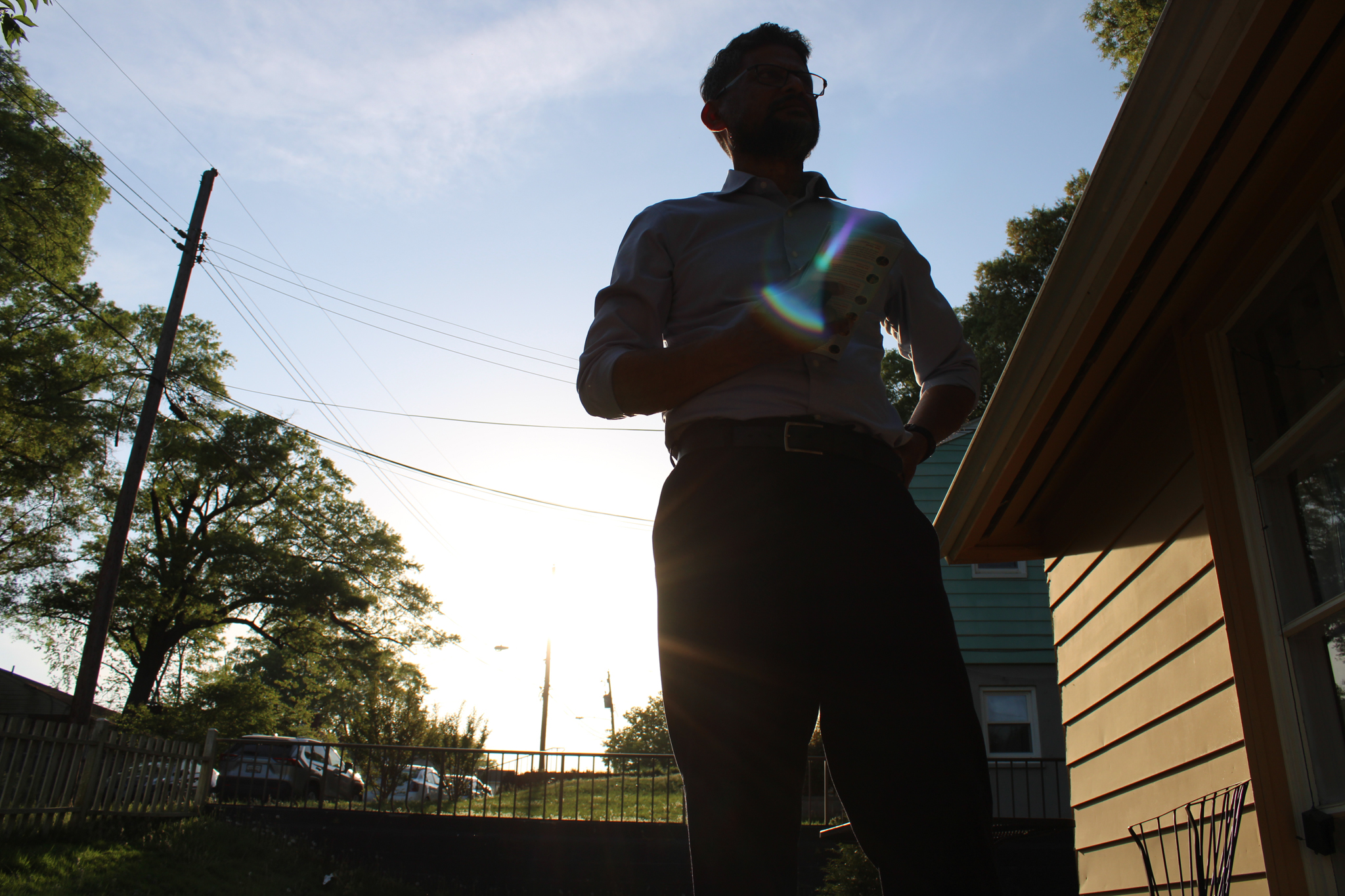 College Park local elections are non-partisan, meaning candidates don't run as part of certain political parties.
"I'm a College Parker. I only care about College Park local issues, nothing else," he said.
Kabir's signs are everywhere in District 1, even beside other candidates'. While driving in his car, with a large "Vote Kabir" magnet on the side, people waved to him from the sidewalk.
"People don't have time, going over studying the candidates' background and everything, so your sign actually gives the impression that this candidate has more support in the community," Kabir said.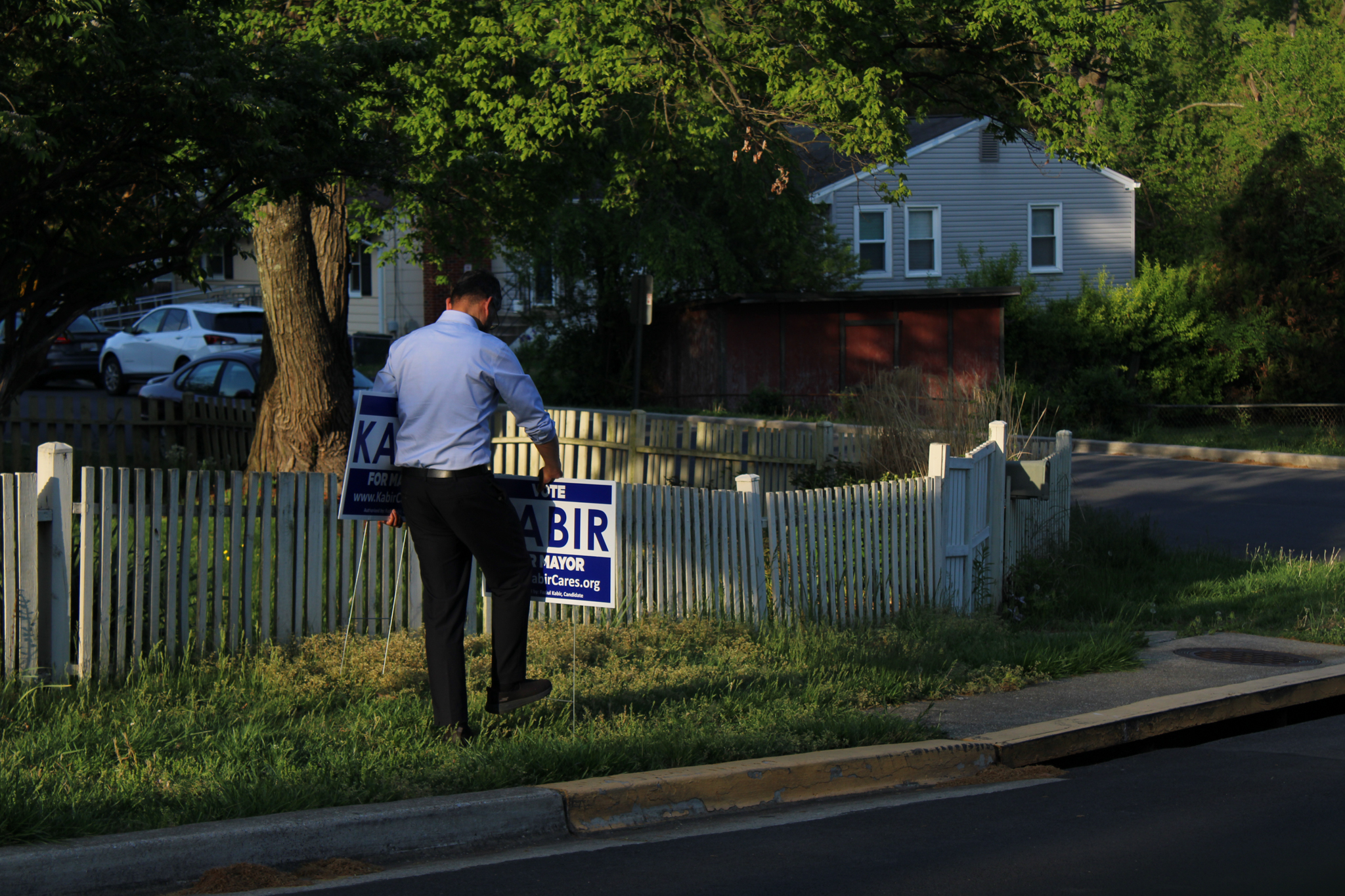 District 1 council member Kate Kennedy regrets not starting a mailing list or blog when she first joined council.
[Three College Park council members are running for mayor. Here's a look at their past votes]
She didn't do it when she joined the council because other politicians from her district, like Kabir and Wojahn, already had mailing lists. She didn't want to replicate what's already available, Kennedy said.
"There may have been things that I would have sacrificed if I had spent my energy there," Kennedy said.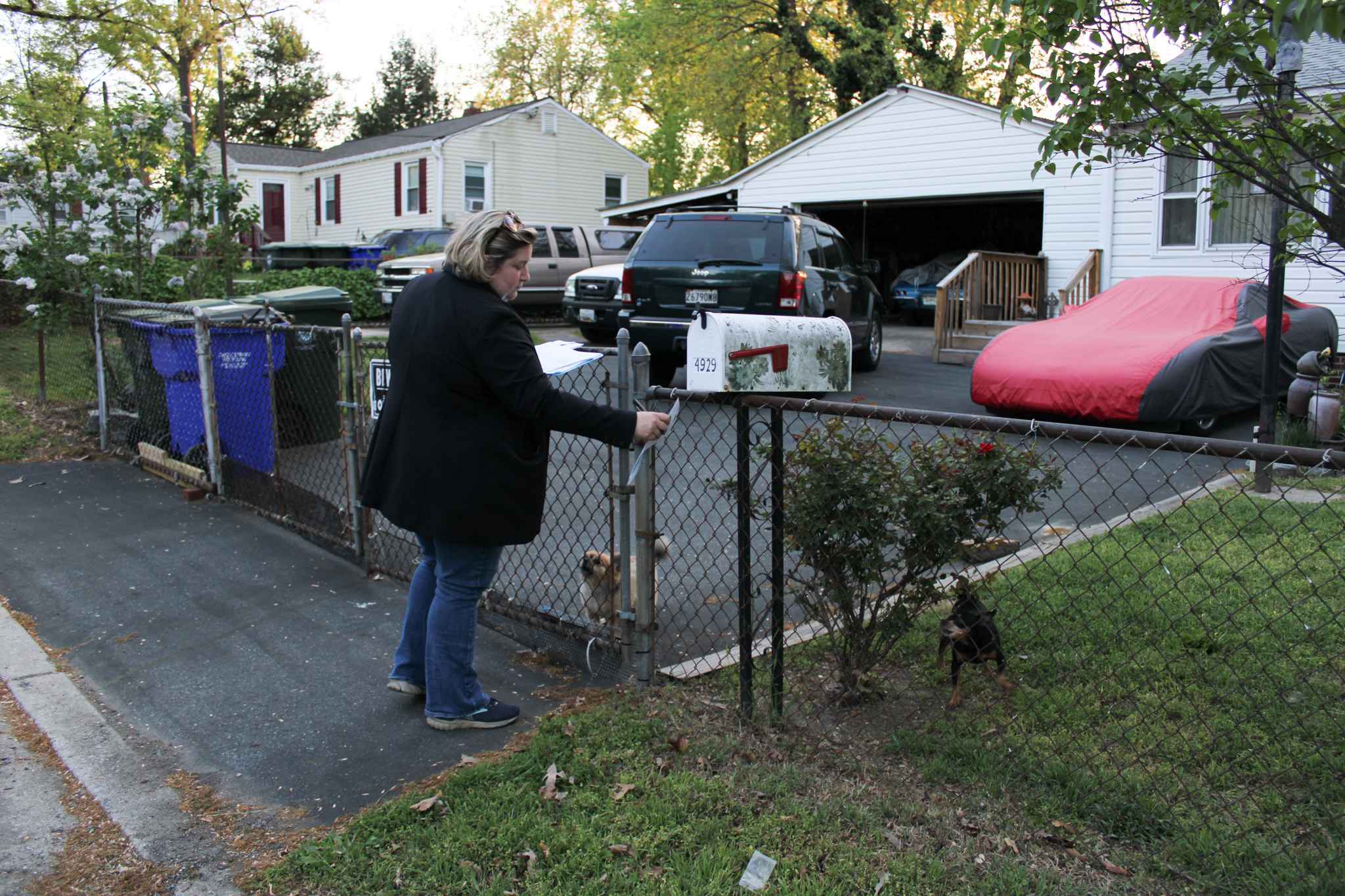 Kennedy has focused her efforts on the southern part of College Park even though she currently serves North College Park. She has higher hopes for support there because she believes Kabir has "regularly voted against the interests" of that area. Kabir has also been a North College Park council member for twice as long as Kennedy.
Mayor Pro Tem Denise Mitchell says she has prioritized door-knocking and phone calls during the campaign.
When the mayor resigned Mitchell became the acting mayor and later a mayoral candidate. She said the change from council member to these roles is something she wouldn't wish on anyone.
She, like the other candidates, stood in front of polling places talking to voters during early voting and on election day.
"I think it really helps out because presence and a last personal touch sometimes does make a difference," Mitchell said.
Bryan Haddad, a small business owner and political newcomer, has taken a quieter route for campaigning. Instead of knocking on doors, Haddad opted to prioritize meeting with voters at the intersection of the Trolley Trail and Paint Branch Trail.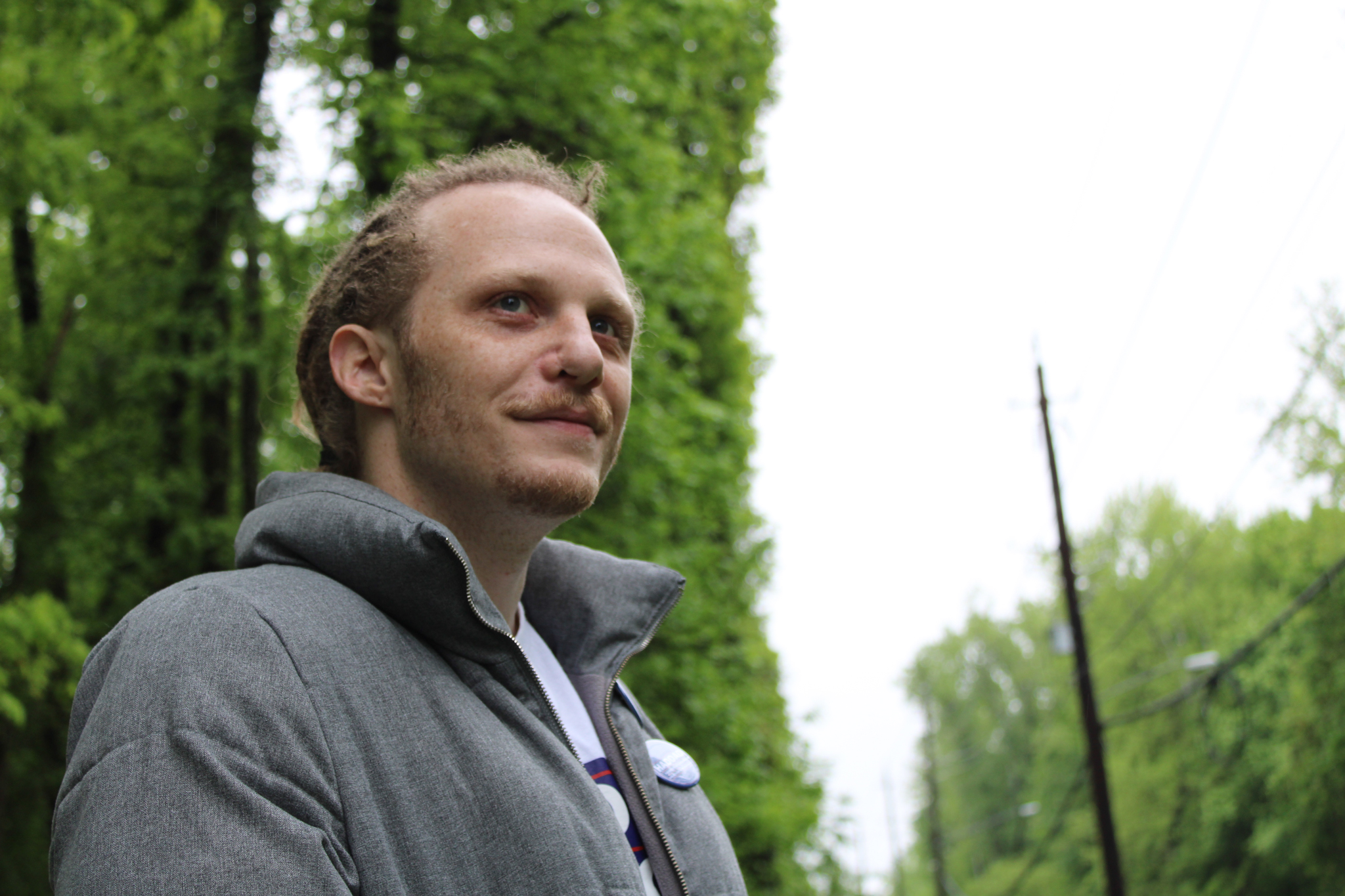 Haddad placed his signs at the intersection and stood there. If anyone was interested in talking to him, he would answer their questions. Haddad believes that taking a less confrontational approach to his campaign will help people feel comfortable coming to him.
"I'm campaigning in a public park in a very friendly and non-confrontational manner," Haddad said. "If anyone doesn't want to talk to me, they don't have to."
This campaign cycle has not been easy for some candidates.
Three of current mayor pro-tem Denise Mitchell's signs have been vandalized. The vandals cut out the first four letters of her last name, leaving the word "HELL."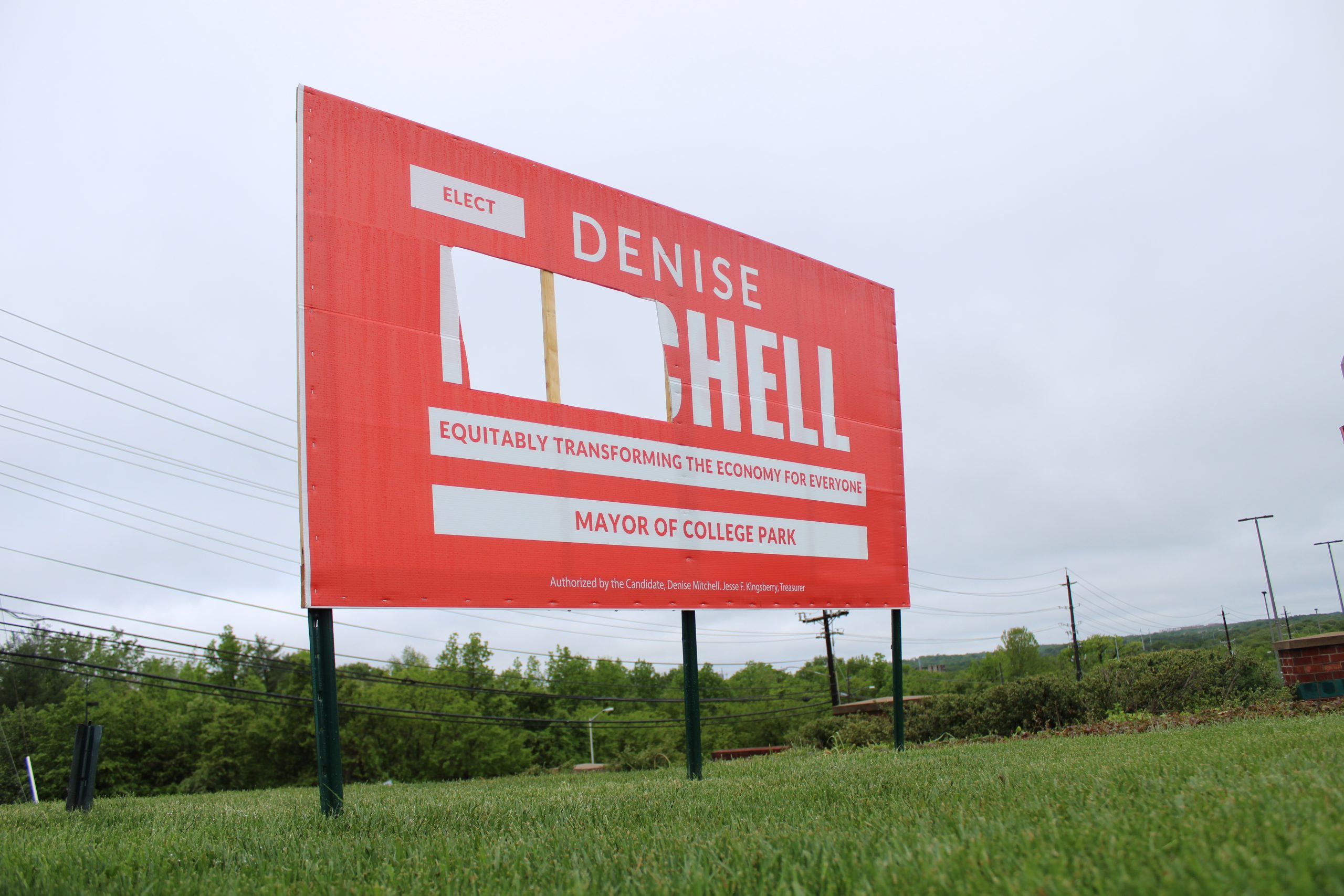 "It's disappointing to see in an election where people are putting themselves out there from leadership roles, to have people vandalize your sign," Mitchell said. "I take it personal because that's my name and I stand by the legacy of my name."
An anonymous letter about the former mayor and his charges for possession and distribution of child pornography was also sent to a College Park resident's home. Kennedy believes the message was indirectly about her.
[UMD students, small businesses top of mind for College Park mayoral candidates]
"Anyone who backs a politician who supported everything that Patrick asked for needs to have their morals re-evaluated. You are as naive as those you are supporting," the note, which was later posted on NextDoor, said.
Kennedy said she has received multiple other letters about her and Wojahn's past friendship, including one delivered to her home.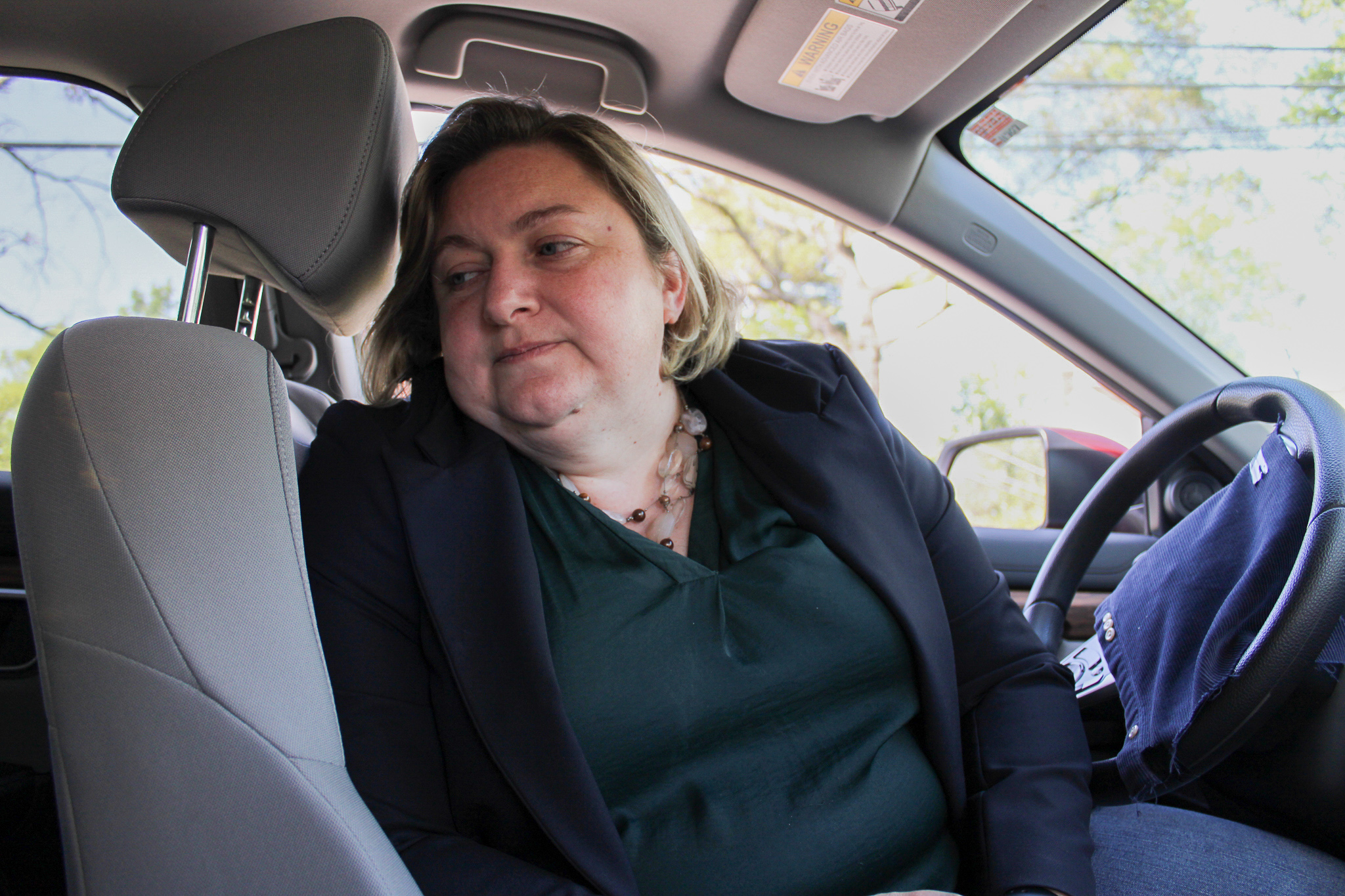 The election has also been difficult for the other council members who worked closely with Wojahn during his years of involvement with city government.
"I had to process many different complex thoughts and emotions … the shock and the vitriol and anger because we were not prepared for it," Kabir said last month during a mayoral debate.
The rush of reaching out to likely voters has consumed the candidates. But it was impossible to reach every likely voter in the short time since becoming certified candidates, they said.
Now that the election is over, candidates are hoping to see their ideas come to fruition, regardless of the winner.
Kennedy said she is looking forward to continuing the community housing trust and implementing her plan for a joint PTA program.
"It was really great to have three council members running, and I'm excited to see where we go next," Kennedy said.
Mitchell and Haddad each said they learned a lot from talking to local politicians and College Park residents.
"People have been very open and honest and welcoming," Mitchell said. "They've asked some very direct questions to really make me think about what my platform was about and if it meets their needs."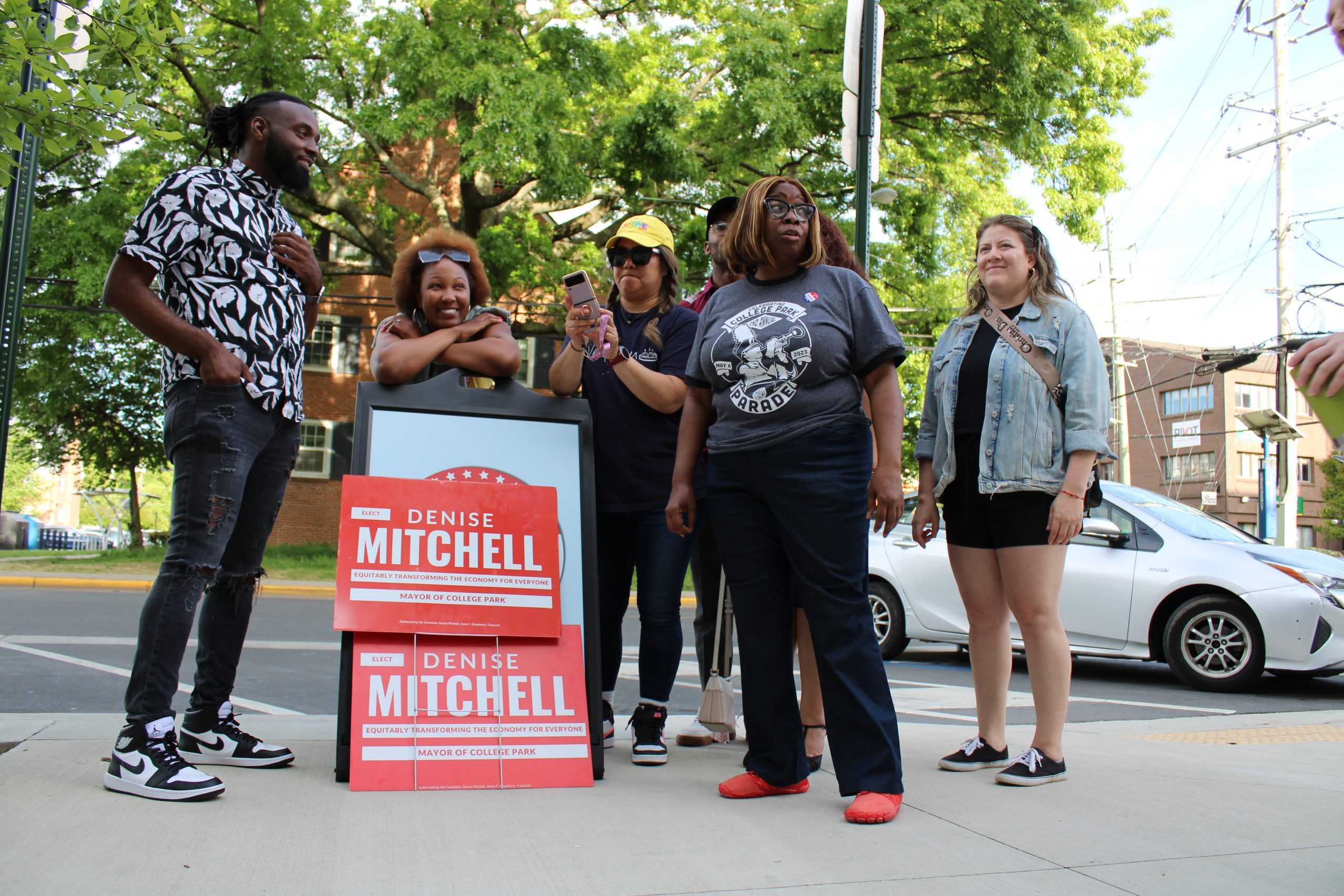 The candidates expressed relief that the election process is now over, in addition to gratitude for what it's taught them.
"An election occupies a startling portion of your thoughts, so it'll be nice to have that turned off," Haddad said. "I've learned a lot."
Kabir said he is grateful for the opportunity to have been part of a spirited election with high turnout.
"I'm feeling relieved," Kabir said. "It's been 65 days of campaigning, it's coming to an end."