Half Alive came to life on stage Monday at The Fillmore in Silver Spring, playing an almost two-hour set of back-to-back songs with a versatile set, lighting, choreography and outfit changes. 
The stage consisted of three giant blocks, styled similarly to a gigantic award ceremony podium alongside moving pieces that included lights, a giant sheet used for shadows, and blocks of different shapes and sizes. 
The band consists of lead singer and guitarist Josh Taylor, bassist J. Tyler Johnson, and drummer Brett Kramer.
Half Alive rose to fame after the band's 2018 single, "Still Feel," had its music video blow up. 
The band has spent the spring touring the U.K., Europe and the U.S. on its Conditions Of A Punk tour. The band also had a stagehand and two dancers join them on stage for the concert. Performing such a wide selection from their discography allowed Half Alive members to artfully style their set to play in what felt like different sections. 
The band took some points to play quieter songs and other moments for more energetic tracks with accompanying choreography.  
[Social media has changed the way we attend concerts]
What took me by surprise the whole night was how intricately produced each song was and the transitions between them. It felt like the band played more than a usual set. Each song's production felt well thought out.
My favorite moments were those where the lead singer, Taylor, joined the two dancers on stage for an intense modern-contemporary mixed dance in the middle of a song. These little moments made me feel like dancing too.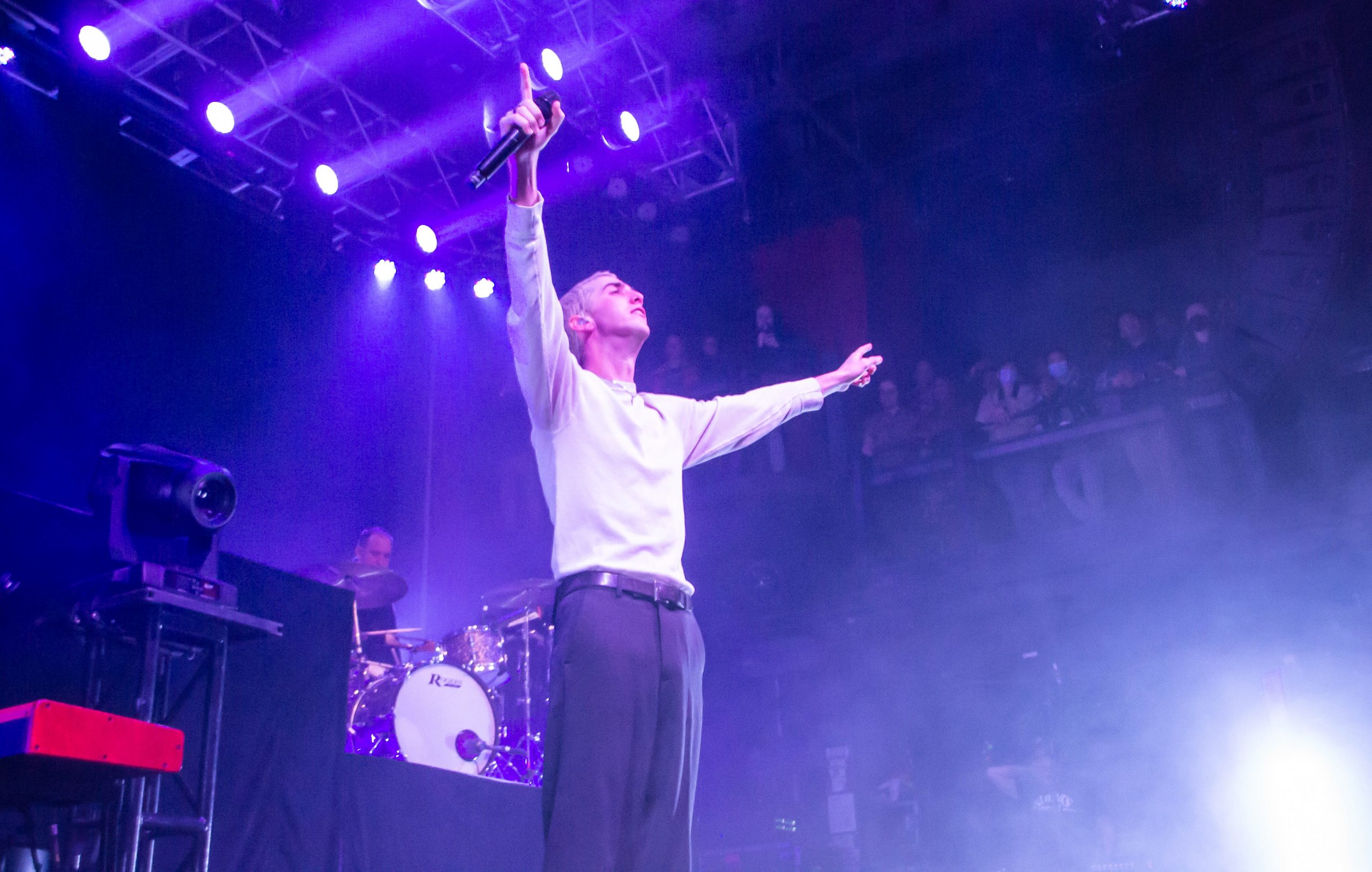 And the band knew how to get the audience moving. At one point I saw the entire audience jumping with their hands in the air.
The openers kept the audience energized and warmed up for the main set. Dev Lemons opened the show with a powerful, hilarious personality that contrasted with her whispery, delicate voice. 
Tessa Violet followed, strutting a girlboss outfit – a head-to-toe gold armor-esque bodysuit with a sparkly black microphone, plus her band matching in sparkly black outfits. She had the confidence and energy of a pop star singing the main set, which kept the audience screaming. 
['Gritty and soulful': Spencer Sutherland lights up DC's Union Stage]
At one point, she gave audience members some advice before jumping into her next song. She talked about a fan who came up to her after a show and asked her how she was so confident and what she had to say in response.
"I have an exercise for you," Violet said. "Every morning when you wake up, I want you to look into the mirror, stare deeply into your own eyes, and say I love you. I love you, I love being you, I'm grateful to be you, and I'm happy to be doing life with you."
After telling the story, Violet had the audience repeat these manifestations. 
Half Alive is continuing its U.S. tour until May 19 with its final show in Los Angeles.