By Chloe de la Vega
For The Diamondback
The University of Maryland Gymkana Troupe over the weekend showcased its members' skills during its annual exhibition at Xfinity Center.
The student team's show included acts of stunts and gymnastics — including one where two ladders were held upright by three athletes in the middle, while six others hung off of the outer sides of the ladders.
The athletes started the show with vaults, and later jumped over each other and through a hoop of fire. Other acts included aerial silks, uneven bars and balancing on precariously stacked chairs. They closed the show with a pyramid act that included the entire team.
[Student, alumni businesses win funding at annual Pitch Dingman Competition]
Nancy Reburn, an audience member during Friday's show, tries to attend Gymkana's exhibition every year. This year, she most enjoyed watching the stunts with ladders.
Reburn appreciates that students do not need to have any gymnastics or athletic experience to join the troupe.
"I'm amazed because these aren't gymnasts per se. They're students who have come and really tried to better themselves," Reburn said.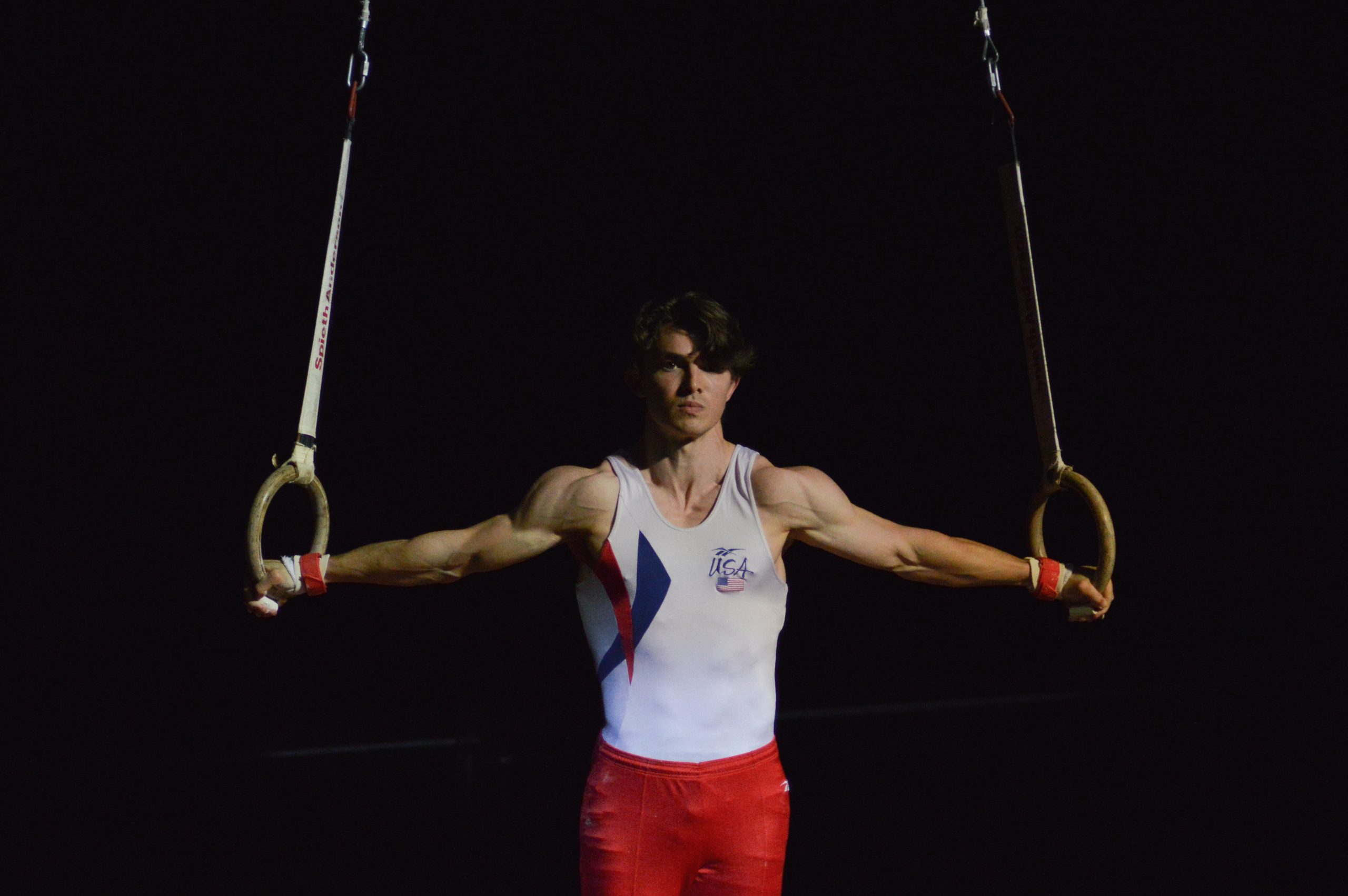 In addition to their annual exhibition, Gymkana also performs at elementary schools across Maryland, and will perform at Maryland Day Saturday.
Brian Fox, the uncle of a Gymkana member, was impressed by the teamwork he witnessed during the show.
"The timing, the coordination between everybody. It was pretty spectacular," Fox said. "They did a great job of recovering when any little thing happened."
[UMD DOTS applies for grant to fund electric buses on campus]
Gymkana athletes usually practice between six and eight hours each week, according to Joy Stewart, a senior cell biology and molecular genetics major and member of the troupe. This is because many of them have little prior experience with gymnastics and acrobatics.
Stewart wanted to try gymnastics for many years before she joined Gymkana her senior year. She appreciates the community she has in the troupe and feels the "huge" time commitment to the troupe has been rewarding.
"I was like 'you know what, I have one year left," she said. "I want to do this thing. I want to do a backflip. I want to do gymnastics for the first time in my life.'"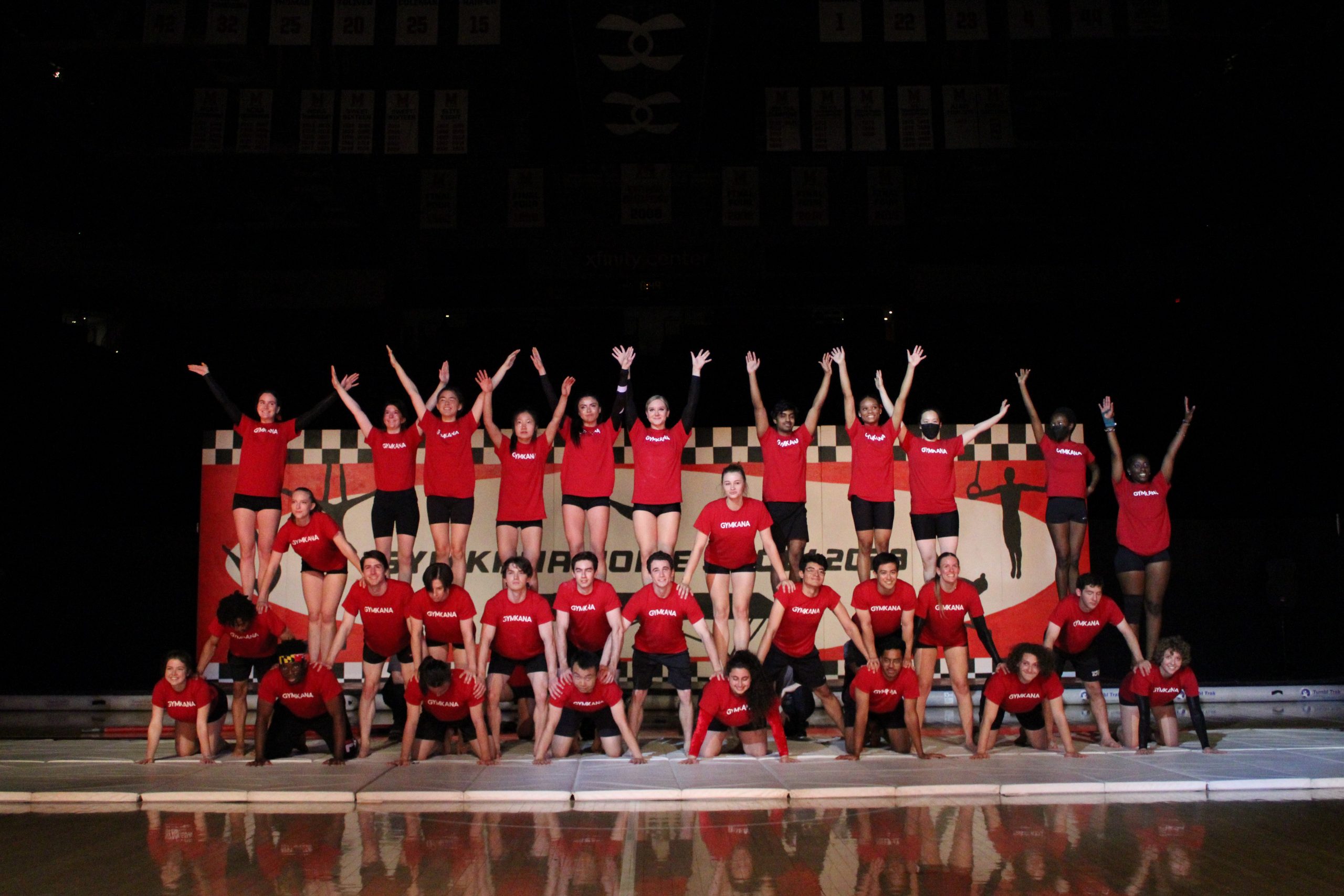 CORRECTION: A previous version of this story misstated that Brian Fox is the father of a Gymkana member. Fox is the uncle of a Gymkana member. This story has been updated.