Only one word comes to mind to describe Ripe's concert featuring Couch Thursday night at the 9:30 Club: euphoric.
No feeling is more magical than listening to incredible live music while bouncing alongside an energetic, blissfully happy crowd. The seven-member band Couch opened for the six-member band Ripe at the Washington, D.C., concert venue.
Both Boston-based bands owned the stage, captivating the audience for the entire concert. The audience begged for more after Ripe's last song, so the band returned for a three-song encore, which included a cover of Pink Floyd's "Another Brick in the Wall, Pt. 2."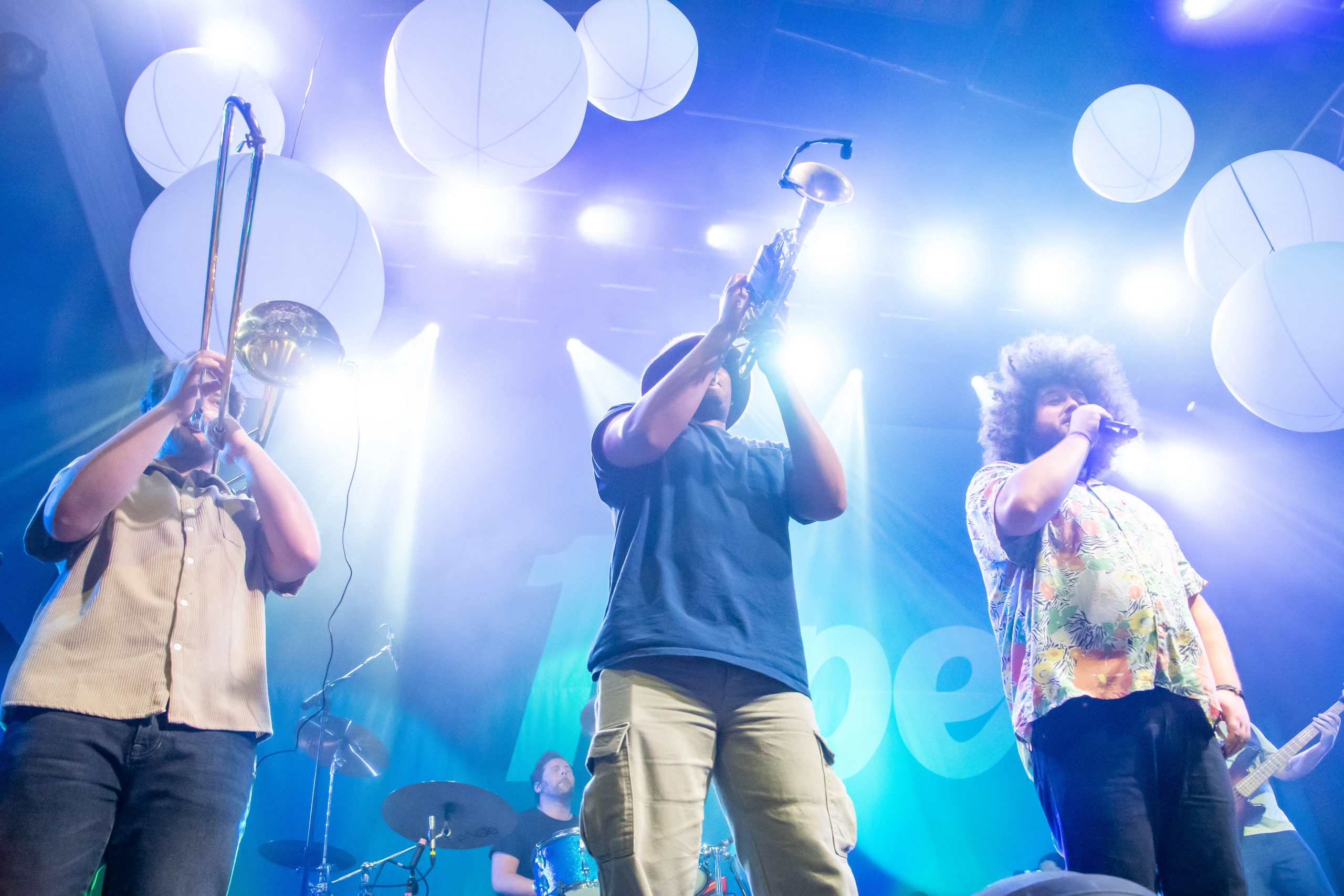 Bright, colorful lights that encapsulated the music's positive energy lit the bands throughout the show. Couch played around with choreography, while Ripe held conversations with audience members. A third of the way through the set, Ripe's lead singer, Robbie Wulfsohn, acknowledged how incredible it felt to be onstage in front of an audience that cared so much about their music. He shed a tear at the end.
At one point during Ripe's set, guitarist Jon Becker pulled out a banana. The audience chanted, "Eat the banana!" until he fed it to Wulfsohn. Little moments like this bring audiences together and make live music such a special treat for the ears, eyes and soul.
Both bands feature a stellar brass section that allow them to carve out niches where soul, pop, funk, jazz and rock collide. Trumpets, trombones and saxophones elevate each band's music and provide an exciting listening experience.
Ripe's Becker and Couch's trumpeter Jeffrey Pinsker-Smith especially stood out. Their interactions with other band members, as well as their incredible talents, made the show a true performance. Each band understood the impact of good stage presence and showmanship – as each musician knew how to create an experience that felt like more than just any old concert.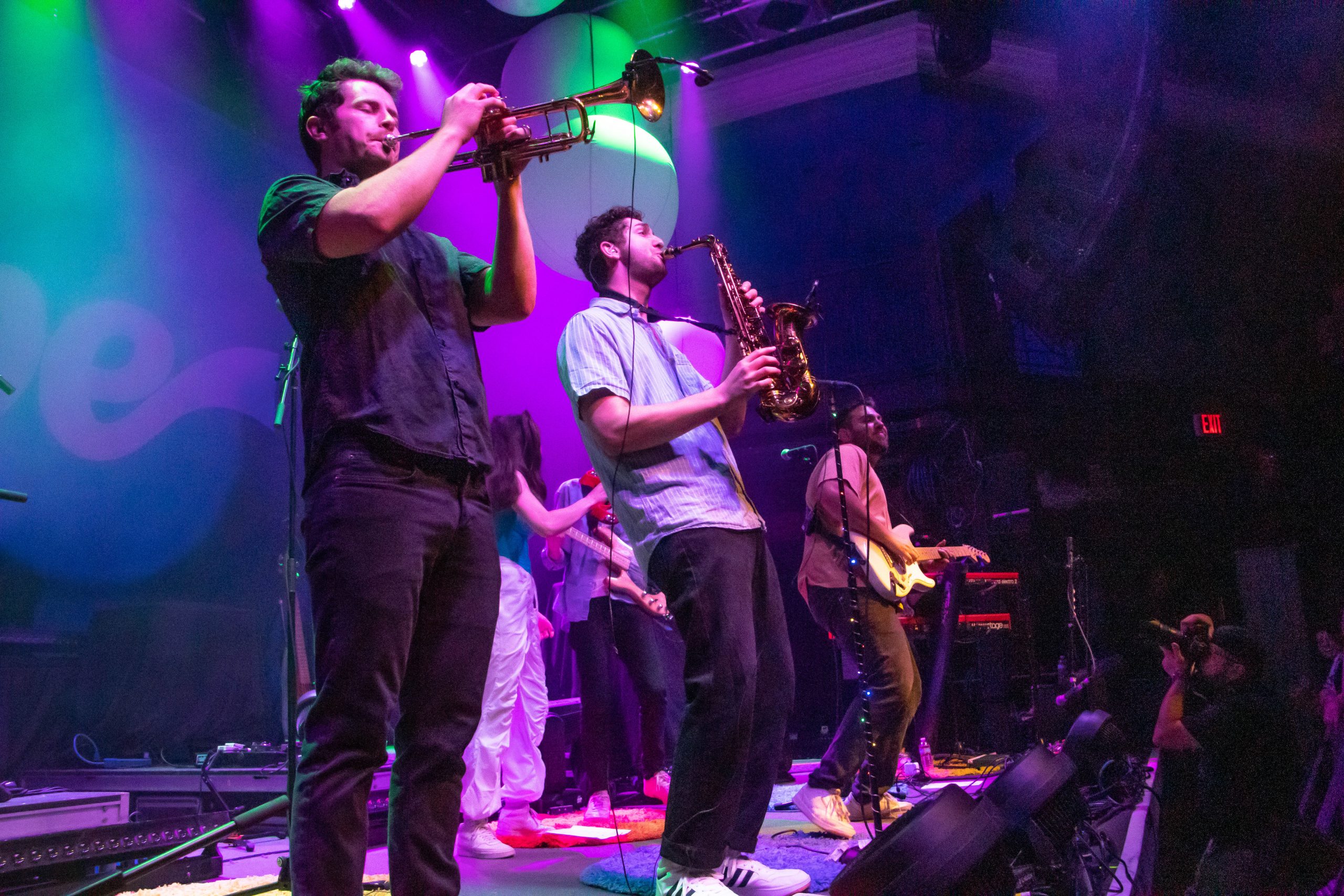 According to lead singer Tema Siegel, Couch's name originates from when guitarist Zach Blankstein had a concussion in the summer when the band's current lineup formed.
"Whenever we wanted to rehearse, write, meet up, we could only do so in his basement with the lights off on his couch so as to not overstimulate his brain," Siegel said.
During those dark basement practices, the Couch name stuck. 
The band described their style as "soul-pop-funk," drawing inspiration from artists like Stevie Wonder, Sammy Rae & The Friends, Lake Street Dive and Lawrence.
"We're like a modern, poppy interpretation of 70s and 80s music," Pinsker-Smith said.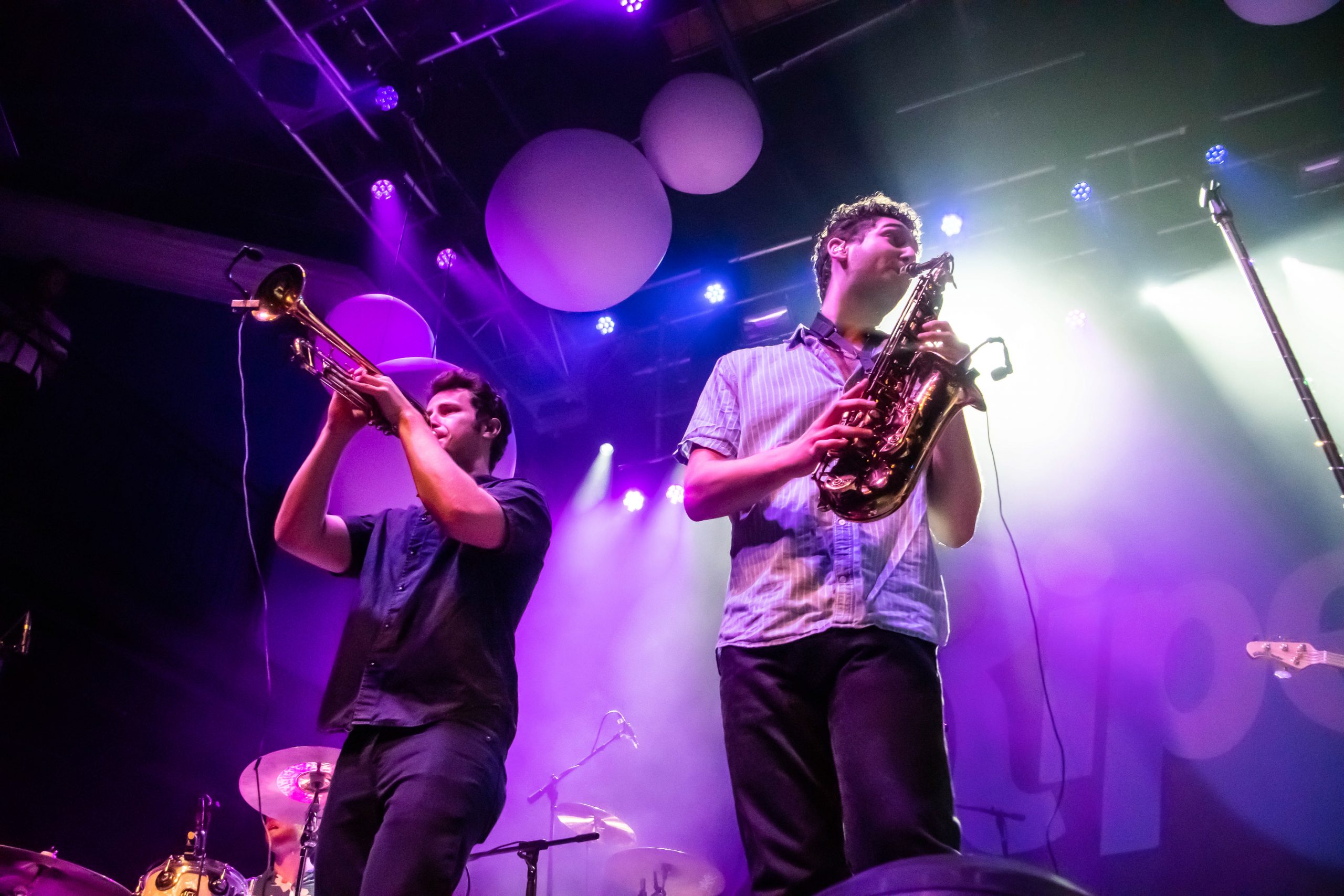 Many Couch members are Jewish, which allowed their faiths to play a role in the band's formation and how they present themselves to the public. It also impacts how they write and produce music.
"A lot of our performing confidence and ability to crowd work and connect with people while we're playing music came from Jewish environments that really elevated teens to be in leadership positions," Blankstein said.
Pinsker-Smith described how Jewish music and hymnals often inspire Blankstein during his songwriting process, causing him to add different chords and resolutions that may be found in those musical styles.
Although the band formed in Boston, it also has ties to Washington, D.C. Blankstein and drummer Jared Gozinsky met through George Washington University's music department. The band likes to play at venues they enjoyed attending in their own college towns.
Playing at the 9:30 Club was a dream come true for members who used to frequent it.
"Since we went to so many shows here during school, this is a top five ever," Blankstein said. "For me, standing on the stage today was very cool."
As the only woman in the group, Siegel said she would like to be more involved in the production process beyond the songwriting she currently does for Couch. 
"Singing is a very personal, vulnerable instrument," Siegel said. "I feel most motivated and connected to what I'm performing when I'm singing words I've written or singing about experiences I've had."
Couch's producing style takes inspiration from artists like Charlie Puth, Dua Lipa and Jacob Collier. During their production process, the band likes to plan for how different sounds will sound live. 
"When we started touring, there were even songs that weren't released yet," Gozinsky said. "And that gave us an interesting, unique perspective on how to shape a song so that it's great live… [and] on how people will engage with a song before even releasing it."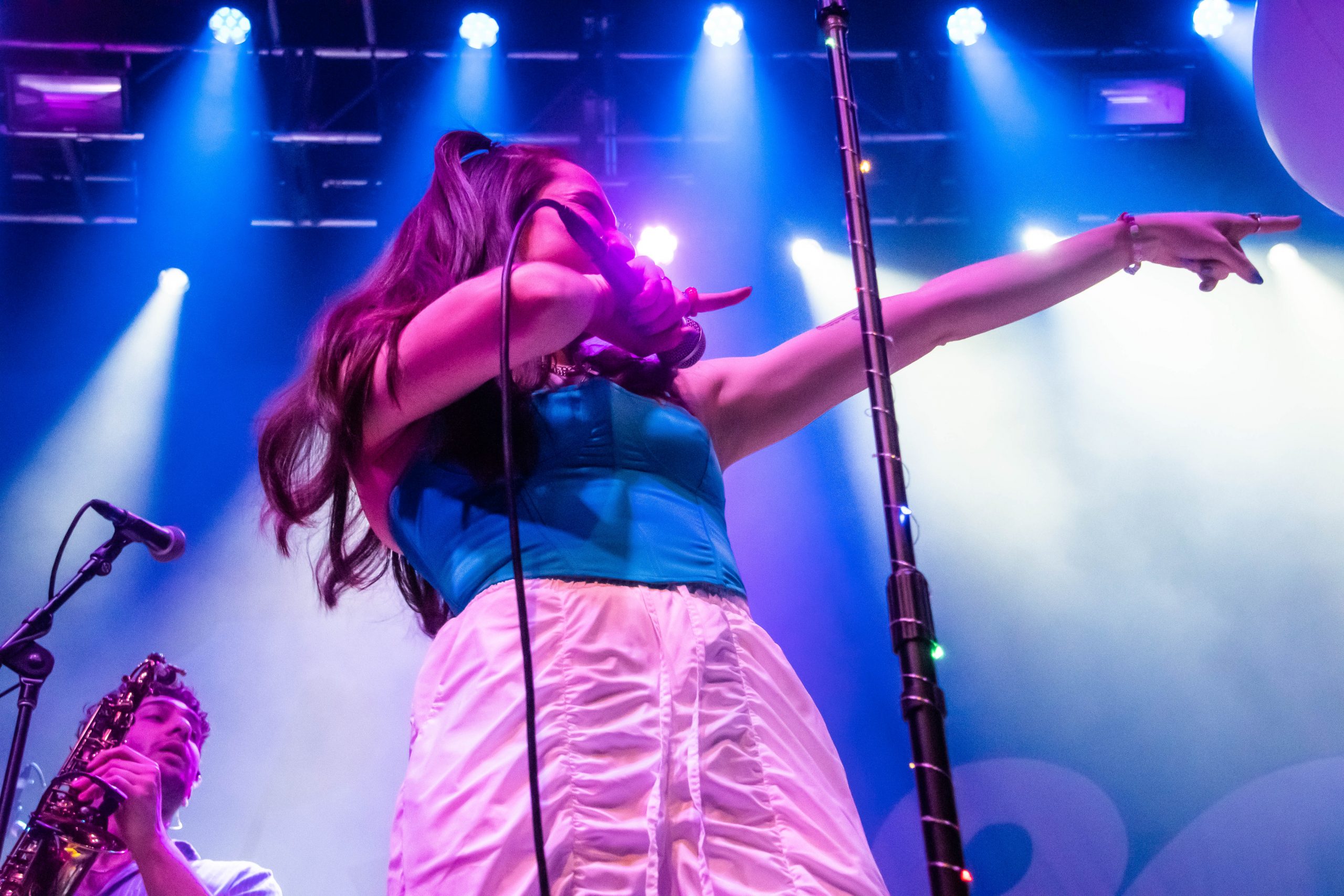 As the band prepares for more shows in the fall, they hope to explore more production strategies to understand what provides audiences with the best concert experiences.
"It's something we have to experiment with moving forward," Pinsker-Smith said. "All of these things that we've learned and talked about, we're going to actually put it to practice."
It's clear that both Couch and Ripe care about the art they create and the audiences that choose to engage with it. If there's one thing to take from this concert, it's that more bands should have a horn section. The soul lies in the horns.