Para leer este artículo en español, haga clic aquí.
Three current College Park City Council members and one political newcomer are running to be the city's next mayor. There will be a city-wide special election May 6. The election comes after ex-College Park Mayor Patrick Wojahn resigned and was arrested in March.
The new mayor will serve until November when the normal biannual city elections will take place to elect the mayor and city council members.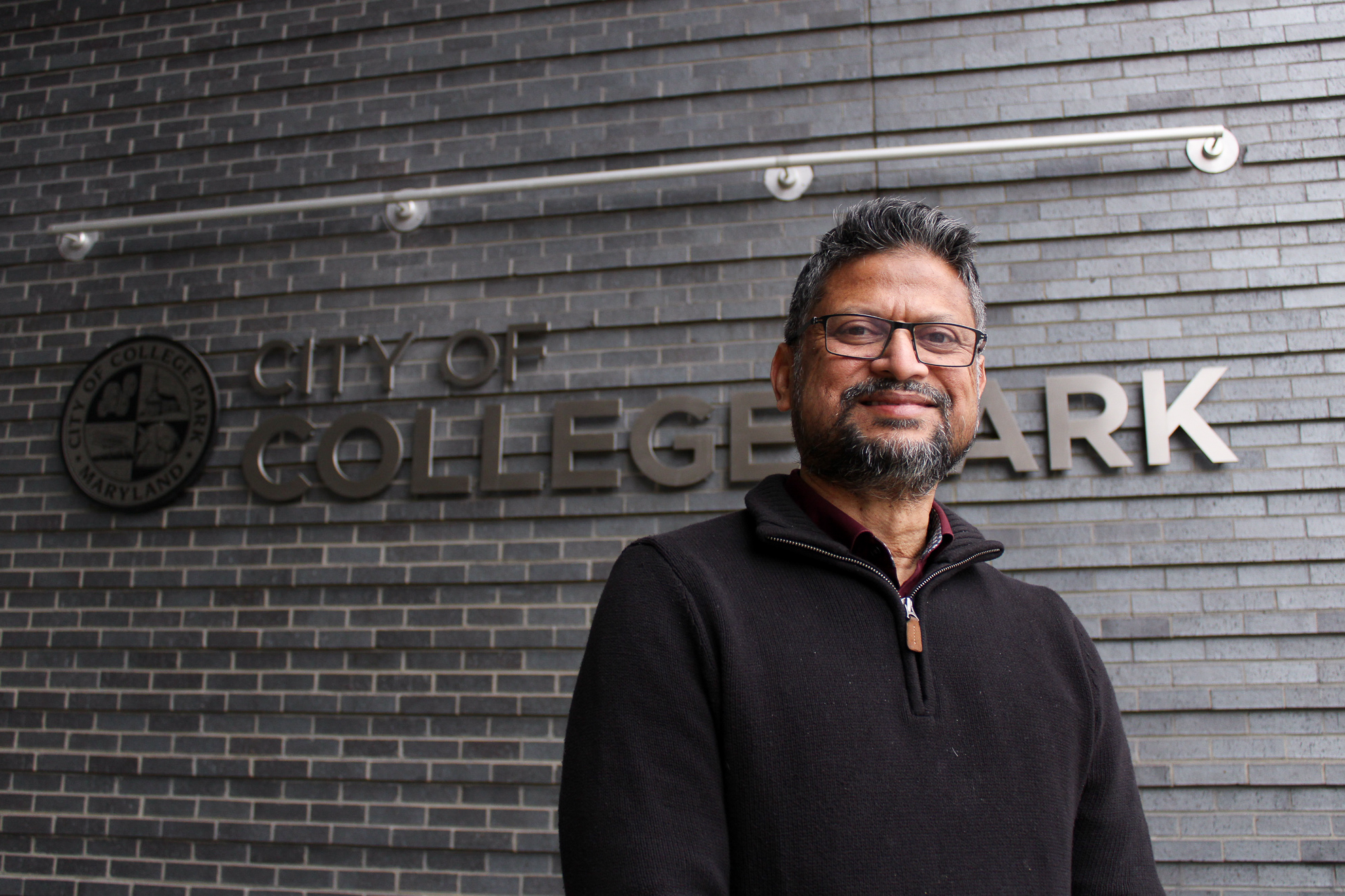 Fazlul Kabir
Fazlul Kabir, a District 1 council member, is emphasizing connection and communication for his campaign. He has served on the council since 2011.
Even before he was elected to council, Kabir was an advocate of creating community events. In 2010 he started the first College Park Day, a community festival, and launched the Hollywood Farmers Market without city funding in 2013.
"It's very near and dear to my heart because, being a member of a minority community, I have so many different identities," Kabir said. "College Park is a place that welcomes people from different backgrounds … It was very important, we felt, that we can bring all these people together in one place."
Kabir started a blog, "Kabir Cares" during his 2009 campaign for city council. It covers city news, council votes and event notices. Kabir said he started the blog to keep the city up to date and answer questions from community members.
"I am not an armchair guy," Kabir said. "I'd rather be on the street in my sneakers, talking to people, one on one. That gives me a lot more happiness."
Kabir, originally from Bangladesh, moved to the Washington, D.C., area in the early 2000s. When he moved to College Park, Kabir got involved with the North College Park Community Association as a secretary. He said he found a community here in College Park.
"We felt so welcomed, so much loved by the people around us," Kabir said.
Affordable housing for both students and more permanent residents, retaining students in College Park after graduation, and public safety are Kabir's policy priorities for the city council.
Kabir said both students and residents have untapped potential to start businesses, and the city can do more to help these people build their business in College Park. He is also stressing affording housing measures, so seniors can age in place and students can afford off-campus housing.
Kabir said the city needs to prioritize not only big policies, but also basic city needs that are often neglected such as the vehicle safety and making sure the city is clean.
"Oftentimes we forget very basic services people want … and we often go to the big things, and sometimes people get frustrated, like why am I spending millions of dollars on that when I'm not feeling safe?" Kabir said. "It's a priority thing."
Kabir believes he can help the city heal from the actions of Wojahn through his passion to connect with the community, transparency and consistent communication.
"I think people like to see a mayor who is in touch with the community, the university community and also the residential community," Kabir said.
[Ex-College Park Mayor Patrick Wojahn indicted on 80 child pornography charges]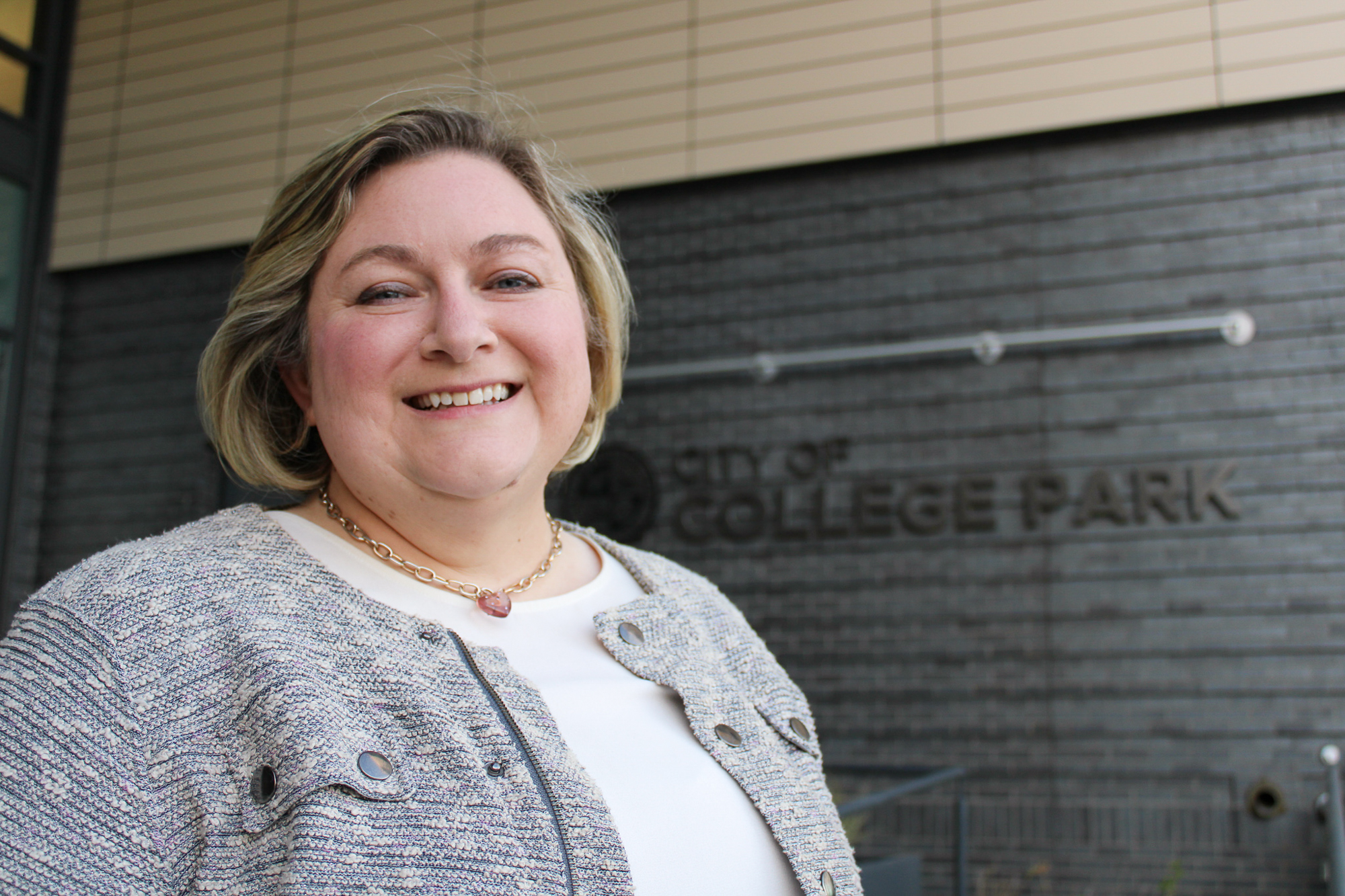 Kate Kennedy
Kate Kennedy is focusing her campaign on affordable housing and economic development. She has been a District 1 council member since 2017.
Kennedy serves as the chair of the Community Preservation Trust for the College Park City-University Partnership. While in this position, Kennedy worked to create a housing trust that allows qualifying permanent homeowners to purchase a home for a lower price. Kennedy raised $15 million for the trust, which will start housing people in the upcoming months.
"What I bring to the table is my ability to facilitate and get stuff done," Kennedy said.
Kennedy is focusing on affordable housing because she was only able to move to College Park through an assistance program. She wants the city to have a wide variety of housing options, so residents can build generational wealth while living in College Park.
Kennedy is also hoping to start a parents advocacy group for the many College Park students who go to middle and high school outside of the city. Because of the lack of public middle and high schools in the city, Kennedy wants to provide a place for parents to advocate their concerns at a city level.
She is an adamant supporter of the city's recent sustainability and environmental measures, improving mental health programs and encouraging small business growth.
She has worked for nonprofits for her whole career, including the League of Women Voters and Women for Women International. Kennedy currently works at a nonprofit for ending childhood hunger.
"I'm a grounded, relational leader with a strong ability to facilitate problem solving with a drive towards results," Kennedy said.
[Ex-College Park Mayor Patrick Wojahn indicted on 80 child pornography charges]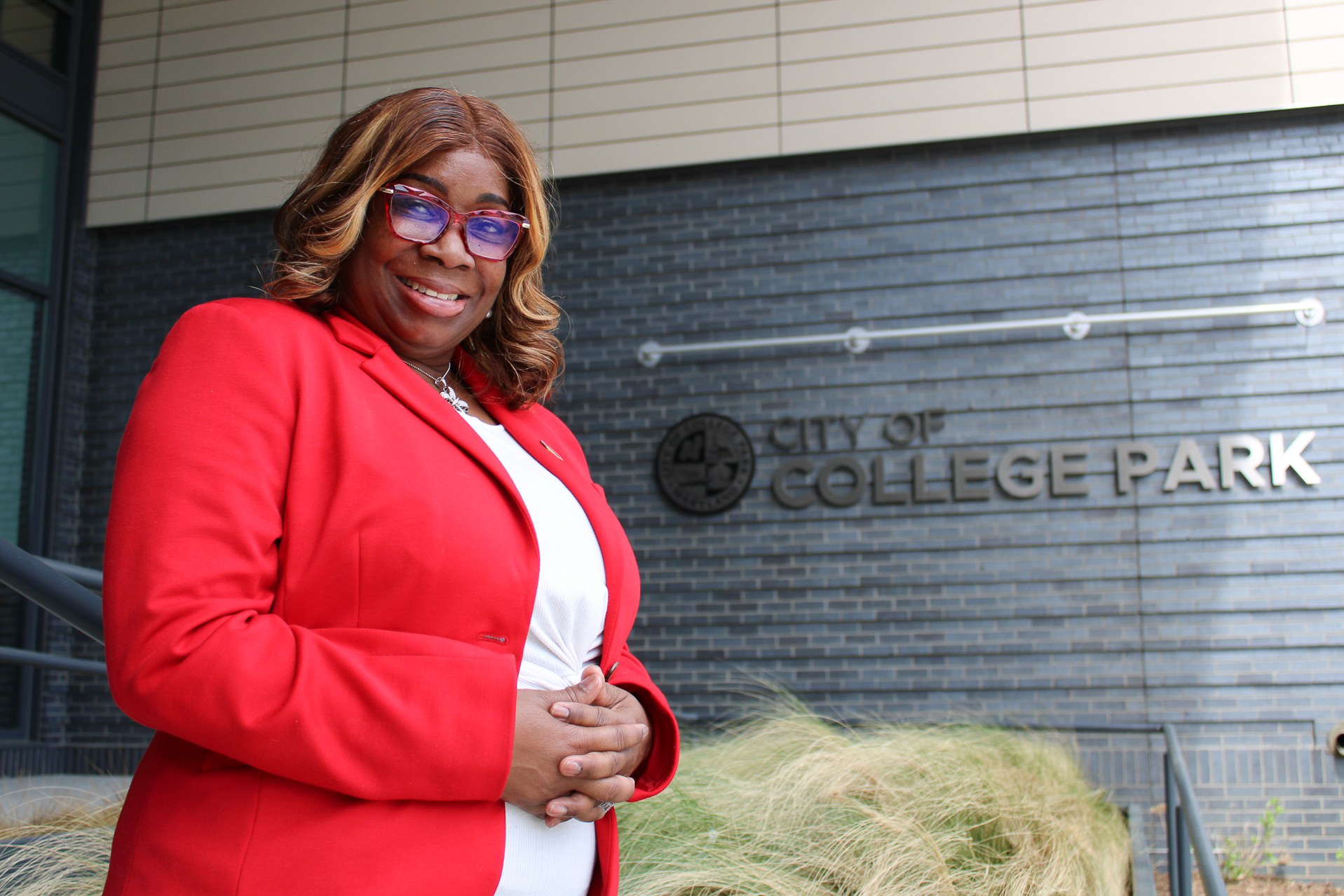 Denise Mitchell
Denise Mitchell is currently serving as the mayor pro tem and was elected as a council member in 2009. She has lived in College Park since 1975.
Her campaign centers around improving the city's economic development through business roundtables and encouraging startups in the city. Mitchell said she wants to talk to business owners about what they see for College Park's future. The candidate also wants to attract white-tabecloth businesses to the city to diversify the economic scene.
Mitchell also wants to provide a tax credit to owner-occupied residents and veterans, improve transportation to local elementary schools and bolster mental health programs in the city.
As the only candidate with experience as a mayor, Mitchell said it requires both facilitation of the city but also the ability to connect with other city governments, the state government and the federal government.
Mitchell said she has made these connections and has helped make College Park a priority for state and county funding.
She is currently on the board for the National League of Cities, the board for Metropolitan Washington Council of Governments and the president for the Maryland Municipal League. Mitchell also conducts constituent services and municipal outreach for Prince George's County District 4 council member Ingrid Watson.
Mitchell ran for mayor in 2015, but lost to Wojahn. Mitchell's decision to run for mayor meant she gave up her city council seat for that election cycle. She was reelected to the city council in 2017 and said she has since learned how to display her leadership abilities and has taken on more responsibilities to be ready to tackle this position.
Mitchell emphasized that politicians represent their constituents, not their own perspectives. In May 2022, Mitchell voted against the tree ordinance, a controversial bill aimed to protect the tree canopy and was criticized for having excessive fees and strict permit requirements.
"It wasn't me, it was my constituents," Mitchell said. "It's important for people to realize, I'm not voting my personal opinion, I'm voting for the 3,000 constituents that I serve."
Mitchell said she wants to be a "mobile mayor," talking to constituents regularly about council decisions and educating council members on resident's opinions.
"Right now, we really need to get out because trust needs to be rebuilt, and the only way you're going to get trust is by going out and talking to people face-to-face, looking them in the eye and listening to them," Mitchell said.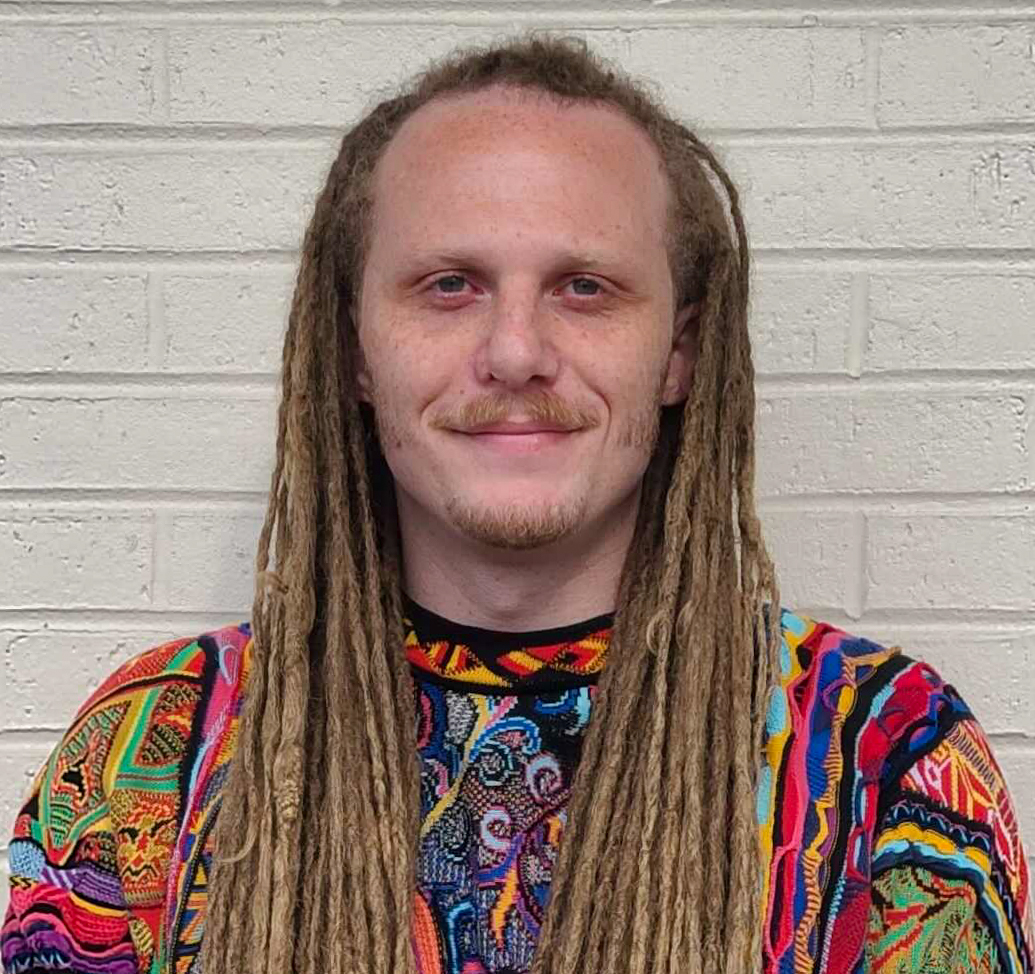 Bryan Haddad
Bryan Haddad is a newcomer to College Park politics. He partially owns The Bamboo Eater, a smoke shop in North College Park.
Haddad is a one-issue candidate. He has a strong stance against modified mufflers and wants the city's code enforcement to enact larger fines for those who illegally modify their mufflers to be louder. He previously gave public comment to the city council during a meeting on his stance against modified mufflers.
"I offer fresh input, new ideas and this idea I have for strengthening code is really good," Haddad said.
Other than mufflers, Haddad said he has progressive political beliefs. Haddad graduated from the University of Maryland with a philosophy degree in 2010.
How to vote
Election day voting will be held May 6 at City Hall from 10 a.m. to 6 p.m. Early voting will be at Davis Hall from 8 a.m. to 7 p.m May 2.
April 18 is the last day to register to vote. Visit the elections page of the city website for information on how to register.
There will be a mayoral debate April 12 at 7:30 p.m. at City Hall.