In the latest initiative in a wave of government crackdowns on TikTok, a bill passed unanimously in the Maryland House of Delegates this month that would prohibit the installation and use of TikTok on all state government networks and devices.
The move comes as multiple states, as well as the federal government, have become increasingly skeptical of the popular social media app due to security concerns. The bill had a hearing in the state Senate Thursday. If passed as is, it will go into effect Oct. 1.
The ban would also apply to the use of WeChat — a social media messaging app — and all websites developed by ByteDance and Tencent Holdings, both Chinese-owned companies.
The bill currently allows for exemptions for law enforcement activities, protecting national security and research on security practice. The University System of Maryland has also expressed interest in being exempt from the ban, which the sponsor, Del. Rachel Muñoz, supports.
In December 2022, former Gov. Larry Hogan issued an emergency directive prohibiting use of certain products developed by Chinese and Russian firms, including TikTok, on devices in the state's executive branch because of cybersecurity threats.
The FBI and the Federal Communications Commission have warned that ByteDance could turn over user data to China's government. Both state and federal lawmakers have voiced concerns that the Chinese government could be able to spy on American TikTok users.
Muñoz, a Republican representing parts of Anne Arundel County, presented her legislation to the Senate's education, energy, and the environment committee Thursday and noted the bill's broad bipartisan support.
[Maryland Senate passes bill enhancing protections for child sexual abuse victims]
During the hearing, Sen. Cheryl Kagan, a Democrat from Montgomery County and the vice chair of the education, energy, and the environment committee, said she thinks action should be taken on the issue sooner than Oct. 1.
"We're realizing it's more and more urgent," Muñoz agreed during the hearing. "It's something we should probably implement a lot sooner."
Many applications collect user data, but TikTok is required to turn user data over to the Chinese government in a way that American companies are not, Muñoz told The Diamondback.
Maryland is not the only state taking steps to prohibit the use of TikTok on government devices. More than 25 other states have taken similar measures.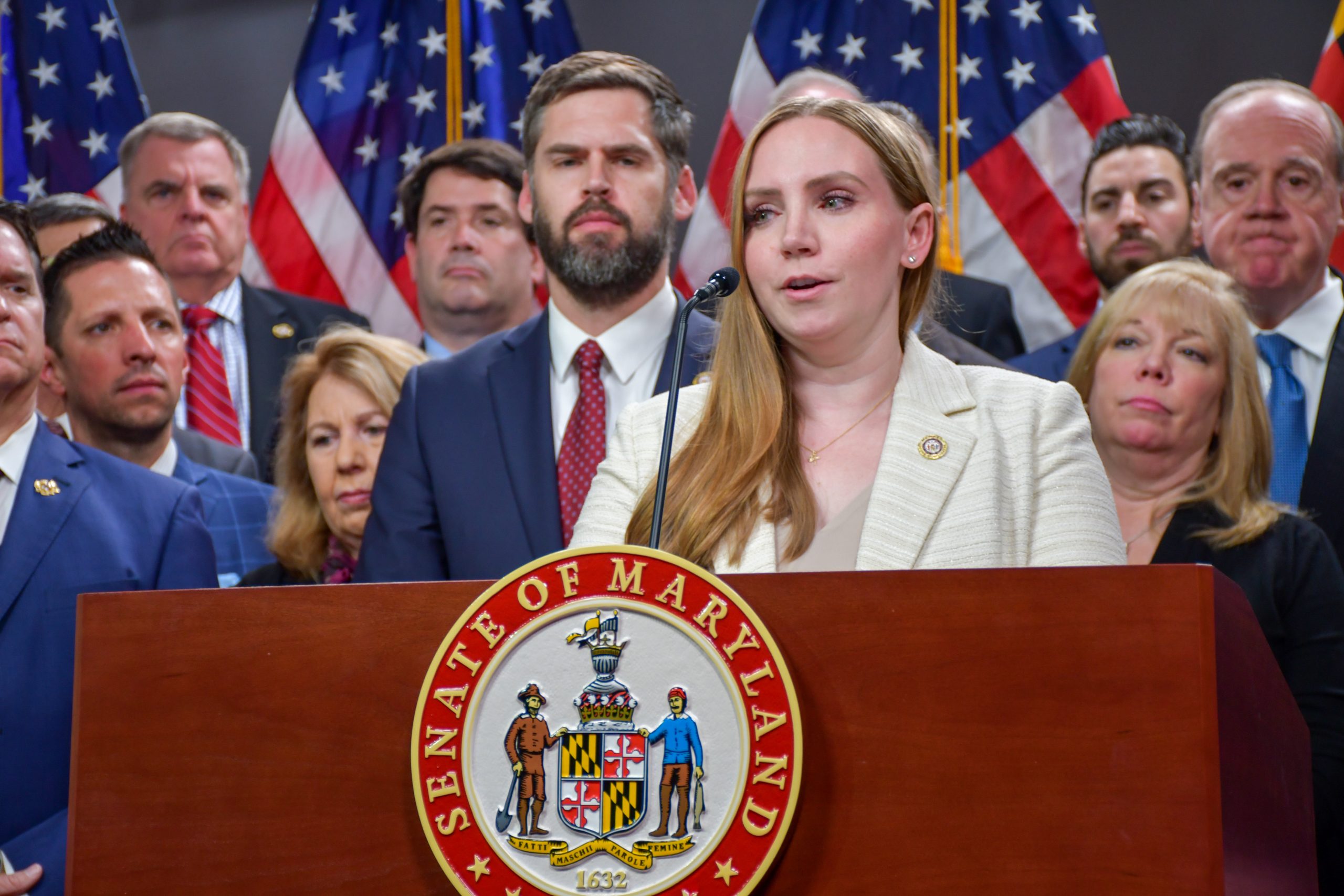 In December 2022, President Joe Biden approved a ban on TikTok usage on federal government owned devices. The European Union and Canada have passed comparable bans.
Now, the Biden administration is pressuring TikTok's Chinese owners to sell their shares of the company. The White House has threatened to ban TikTok in the U.S. entirely if the shares are not sold. Former President Donald Trump also attempted to do this while he was in office.
Some federal lawmakers, including Missouri Sen. Josh Hawley, are zeroing in on a national TikTok ban. Hawley, a Republican, argued that the Chinese government could access data from more than 150 million Americans who use the app.
Hawley's attempts to force a vote on a bill that would prohibit U.S. transaction with ByteDance on Wednesday were blocked by one of his Republican colleagues, Kentucky Sen. Rand Paul, who argued that banning TikTok violates freedom of speech and would upset voters who use the app.
The debate in the Senate comes after Shou Zi Chew, TikTok's CEO, was grilled by U.S. lawmakers last week about the app's data security on Capitol Hill.
"Let me state this unequivocally: ByteDance is not an agent of China or any other country," Chew told lawmakers during the hearing.
[Maryland House of Delegates passes bill creating legal framework for recreational cannabis]
But there is bipartisan support for regulating TikTok. Earlier this month, the Biden administration endorsed a bill in Congress that would allow the federal government to regulate and ban foreign technology.
"This legislation would empower the United States government to prevent certain foreign governments from exploiting technology services operating in the United States in a way that poses risks to Americans' sensitive data and our national security," a White House statement regarding the issue said.
College-aged students represent a major demographic group of TikTok users. According to data from Statista, 67 percent of Americans between the ages 18 and 19 used TikTok in 2022. The same data found that 56 percent of Americans between the ages of 20 and 29 used the application that year.
Students such as freshman neurobiology and physiology major Aamna Cheema use TikTok as a source of entertainment. Cheema thinks a TikTok ban could negatively affect a lot of people.
"[The app is] very helpful sometimes for spreading information," she said.
Cheema also noted that some people make an income from TikTok that would be lost if the app was banned in the United States.
Leah Dodd, a sophomore management major, added that she uses TikTok extremely frequently. Measures to ban TikTok on government devices make sense to Dodd, but she doesn't have personal cybersecurity concerns about the app.
"I'm more concerned about what I'm going to do with the rest of my day if they take [TikTok] away," she said. "I don't really have much information that I'm worried about getting out so I feel like unless you have sensitive information, it's not that big of a deal."
Muñoz said she doesn't have plans for banning TikTok for the general public and is more concerned about the sensitive material on state devices.