By Sasha Allen, Marwa Barakat, Bridget Byrne, Shifra Dayak, Nicholas Elliott, Marijke Friedman, Akshaj Gaur, Nene Narh-Mensah, Olivia Nicholson, Natalie Weger, Katharine Wilson and Christine Zhu
Tragedy struck at Michigan State University last month when a gunman killed three students and injured five others.
The Diamondback recognizes there are members of the University of Maryland community and even our own staff who have ties to this fellow Big Ten institution and its students.
As student journalists, we have spent time not only reporting on the epidemic of gun violence but witnessing it. The shooting at Michigan State University joined more than 100 others in just 2023 so far. We're part of the generation where active shooter drills have become commonplace and where mass shootings have made the headlines numerous times.
We interviewed 20 students over the past few weeks about gun violence on college campuses in the age of school shootings. Here's what they had to say.
When the shooting began at Michigan State University on Feb. 13, Artina Zarpak, a freshman biology major at the University of Maryland, was video calling a friend who attends Michigan State. Feeling close to the shooting, both as a friend of Michigan State students and a new college student, Zarpak made an effort to inform others, only to be met with a strange normalcy.
"For a second people would stop and be like, 'Oh my God, that's awful,' and then [they'd] move on with their day," Zarpak said. "It shows the reality of how desensitized we are."
The shooting at Michigan State was the second shooting on a college campus in the last academic year. On Nov. 13, three people died at the University of Virginia when a shooter opened fire on a bus returning from a field trip.
Baheera Mariska, a junior studio art major, has a friend whose boyfriend attends Virginia and was on the campus as the shooting happened. Although she didn't experience it herself, Mariska realized how the issue of gun violence hits close to home.
"You don't really think about it until it happens to somebody that you know," she said.
In the aftermath of the shootings at Michigan State and Virginia, some students at this university have taken comfort in the fact that the campus is well-lit and lots of students are usually out and about — factors they said have helped them feel relatively safe.
Some students said they don't feel particularly threatened and never have.
Sophomore government and politics major Monica Wilson said she "never felt unsafe" about the threat of school shootings. Wilson is working on getting a handgun license and praised the National Rifle Association for providing resources she used to learn how to properly handle a gun.
"I've never thought of them as weapons, I've always thought of them as our hunting tools," she said.
But concerns persist among many members of this university's student body, including what to do should they be faced with gun violence.
Sophomore government and politics major Connor Keeley said this university should release a clearer active shooter protocol.
"Honestly, I don't know what to do … What happens if I'm in Stamp [Student Union] and somebody comes in?" Keeley said. "I think they just need to put more information out there."
The university said in a statement that it encourages community members to review FBI recommendations to run, hide and fight as well as "review emergency response plans in the areas in which they live and work."
University of Maryland Police offers active shooter training year-round by request, the statement said.
['They deserve not to be forgotten': UMD community honors MSU shooting victims]
"A large part of prevention rests in situational awareness of our community and if they see something, they should say something," the university said. "In the wake of the Michigan State and UVA shootings, we will continue to review their campus' response to identify areas to better protect UMD's safety and security and will communicate any changes to our recommendations to our community."
Since the Michigan State shooting, freshman marketing major Maalini Chatterjee continually thought about how easy it is for anyone to get into buildings on campus.
"It's so crazy how many people there are in so many spaces at so many times and if someone had a gun, no one would know," she said. "Who's to say Maryland couldn't be next?"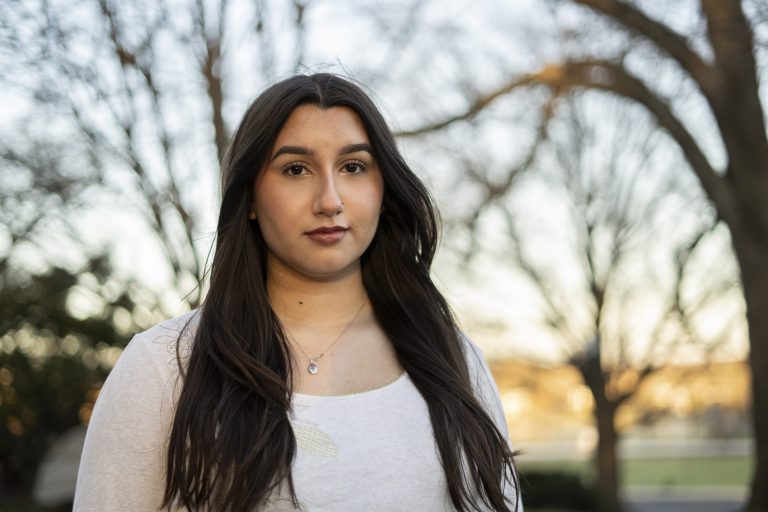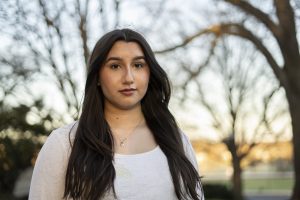 There was a shooting at a U.S. college or university every year between 2012 and 2015, according to an investigation by Voice of America.
The gun violence epidemic, as many public health professionals have termed it, hasn't stopped there. For many students across the U.S., including those at this university, their formative years have been marked by a shroud of gun violence in houses of worship, schools, music festivals, movie theaters and shopping centers.
Statistically, school shootings are rare "in the sense that a child is highly unlikely to experience one," according to The Washington Post. But that doesn't stop them from irreparably impacting communities or the ever-present fear that comes from growing up in a time with prevalent gun violence.
"I feel like school shootings have followed us," said Maggie Delaney, a sophomore public policy major who first became involved in anti-gun violence activism after hearing about the shooting at Marjory Stoneman Douglas High School in Parkland, Florida, that left 17 people dead in 2018.
As a former Connecticut resident, sophomore computer science major Vasundhara Bagchi is also all too familiar with conversations about gun violence after a mass shooting in her state at Sandy Hook Elementary School left 26 people dead in 2012.
"I remember specifically having multiple assemblies in high school where people whose children had been killed in the Sandy Hook shooting came and talked to us about it," she said. "It was just unreal to me that this is the reality we live in as well."
Bagchi moved to the U.S. from India, where conversations about gun violence were not as prevalent, and said she was surprised about how significant gun violence is in this country.
For several students, this significance has led to desensitization.
Hunter Craig, a junior public policy major, used to be shocked by mass shootings. Now, he finds himself just counting the number of fatalities. Craig said mass shootings have become normalized in the U.S. to the point he is not surprised to see a news report of a mass shooting on any given day.
But mass shootings aren't the only type of gun violence in the United States. Community gun violence is also commonplace across the country, especially in cities that already face income inequality, high poverty rates and similar factors, according to the Educational Fund to Stop Gun Violence.
A 2022 report found that Baltimore has the nation's second highest gun-related death rate.
[UMD students host candlelight vigil marking one year of war in Ukraine]
Sophomore environmental science and policy major Julius Key recalled an encounter with gun violence he had in Baltimore in 2015, when the city was still reeling from the death of Freddie Gray, a victim of police brutality.
Key was at the Maryland Zoo when he heard sounds of fighting and gunshots in the vicinity.
"It's very vivid in my mind still," Key said.
Even for students who didn't experience threats or violence firsthand, active shooter drills were practiced by many students while growing up.
Christopher Wakhanala, junior computer engineering major, recalls growing up in the Prince George's County Public Schools system, where windows on his classroom doors were papered over, students would hide in the back of the classroom and a staff member would simulate an emergency situation by knocking on the door. Wakhanala said these drills showed an attempt to be proactive in case an emergency situation arose, but weren't very effective.
"It's good that [educational authorities] are devising strategies at all, but their effectiveness is probably going to be very reminiscent of how people now laugh at 'Duck and Cover,'" Wakhanala said.
Despite precautions, such as active shooter drills, students say the prevalence of gun violence in the country throughout their lives has changed their everyday habits and mannerisms.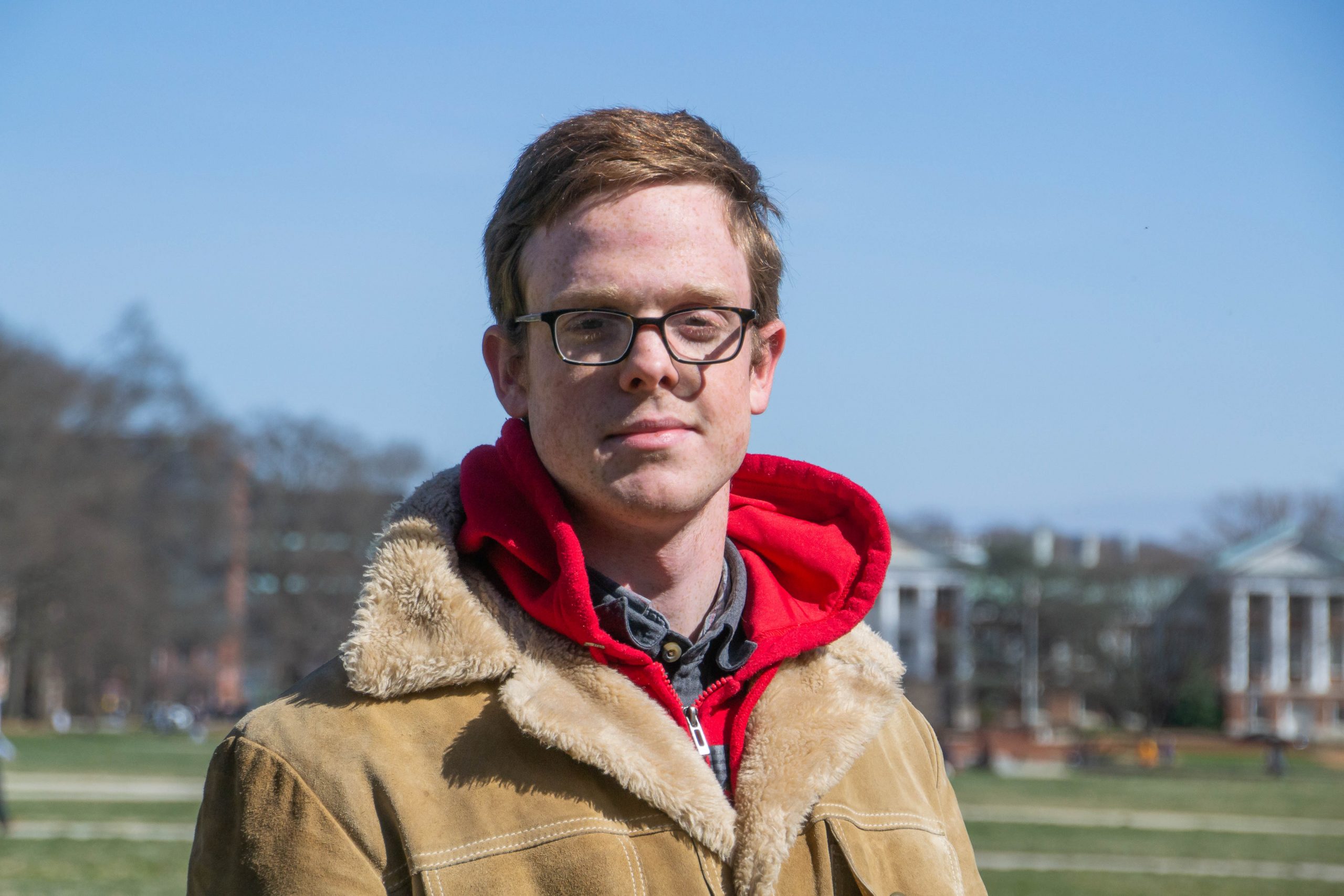 "I tried to take conscious awareness of who's around me, how many footsteps I'm hearing when I'm walking around, noticing when there's a loud noise off in the distance, listening for commotion. That is my daily routine. That is most of our daily routines," Griffin Seel, a freshman linguistics and mathematics major, said.
Sophomore Jack Ripken said his fear of gun violence has prompted him to be hyper-aware while alone at night.
Some have fueled their fear into activism, including those on this university's campus who have come together to advocate for stricter gun laws through student organizing.
Isabella Socha-Soares is the president of Students Demand Action, an organization dedicated to ending gun violence. The sophomore criminology and criminal justice and psychology major reinvigorated the organization, a branch of the national nonprofit Everytown for Gun Safety, after dealing with gun violence in her New Jersey town.
Students Demand Action held a vigil following the Michigan State shooting, where community members gathered to remember the victims and call for change.
"It's very frustrating growing up in a place where you don't feel safe and you see people who are constantly affected by the pain, whether it's directly or indirectly, for generations," Socha-Soares said.