Traffic detours implemented this semester at the University of Maryland to accommodate Purple Line construction makes it difficult to find a parking spot in the lot most commuter students use.
Lot 1, located behind Tawes Hall and Cole Field House, is one of the largest parking lots on the campus and is reserved for students with a permit from 7 a.m. to 4 p.m. on weekdays. During the day, it can be difficult to find a spot — a problem commuters say has worsened this semester as new traffic patterns block three of the five entrances to the lot.
Union Drive is closed from Campus Drive to Championship Lane to allow for construction, blocking one entrance to Lot 1. Presidential Drive usually ends in Lot 1, but that entrance is also blocked by construction. Campus Drive has two entrances to Lot 1, one of which is also currently inaccessible.
"Lot 1 is just genuinely … a disaster," said Trevor Norton, a senior government and politics major who commutes from Anne Arundel County.
[Complaints about micromobility infrastructure persist as UMD plans bike lane study]
The same number of cars trying to enter the parking lot with fewer entrances causes extensive traffic congestion at the two remaining entrances during campus' peak hours of operation, according to commuter students.
Tracey Ho commutes from Anne Arundel County and said the entrances to Lot 1 tend to be backed up, especially on rainy days. Ho said the construction is "confusing" and limits her visibility of other cars and pedestrians.
"It's kind of scary. I have to be very wary," the sophomore biochemistry major said.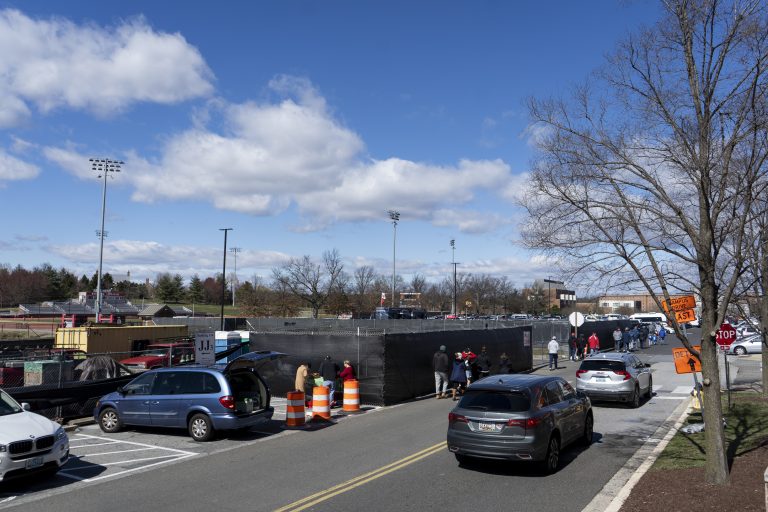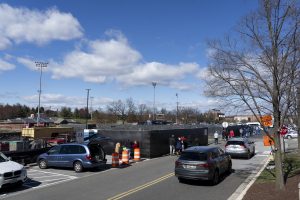 A construction zone in the center of the lot also blocks three rows of parking spots, forcing all traffic onto Alumni Drive, which runs parallel to the lot. Students must cross Alumni Drive to get to the campus once they park in Lot 1. Many pedestrians choose to jaywalk instead of trekking to one of the two crosswalks found on opposite ends of the lot.
"You're about to hit a student the entire time [you're driving in the lot]," Norton said.
The Purple Line construction on the campus is expected to continue at least through 2024, though the Purple Line itself will not be operational until 2026. The extent of construction limits options to alleviate traffic in some cases, the university said in a statement. The university will continue to explore pedestrian and motor vehicle detours throughout construction, according to the Department of Transportation Services.
[Capital Bikeshare station to come to College Park]
Grace Conley, a sophomore public health science major, lives in the Courtyards apartment complex and drives to the campus every day. She said this semester, she has learned to leave home at least half an hour before she has to be in class because of traffic.
"I have a hard time finding a single open spot anywhere," Conley said.
Norton also said he leaves his house earlier than he did last semester because he often struggles to find a parking spot. He understands the need for construction, but said he's frustrated that the adjusted traffic patterns were not announced until after he purchased his parking permit.
A year-long commuter student permit costs $362, and a spring semester commuter permit costs $181. The last day a student could request a full refund for a spring semester parking permit was Jan. 24, one day before the semester started. The last day a student could request a partial refund for a spring parking permit was Feb. 28.
"I think everyone is just pissed off that we're paying more for what we feel is less," Norton said.