Phone flashlights twinkled throughout Capital One Arena while SZA serenaded the crowd in an orange raft hanging from the ceiling. As the raft floated deeper into the venue, small groups in the crowd jumped, waved and gestured hand hearts. A lighthouse on the other side of the floor shined its light through the crowd, a beacon for the musician.    
SZA delivered an other-worldly performance in Washington, D.C., Monday. This was her fifth show on the S.O.S tour for her recent album. Accompanying her was R&B singer and songwriter Omar Apollo.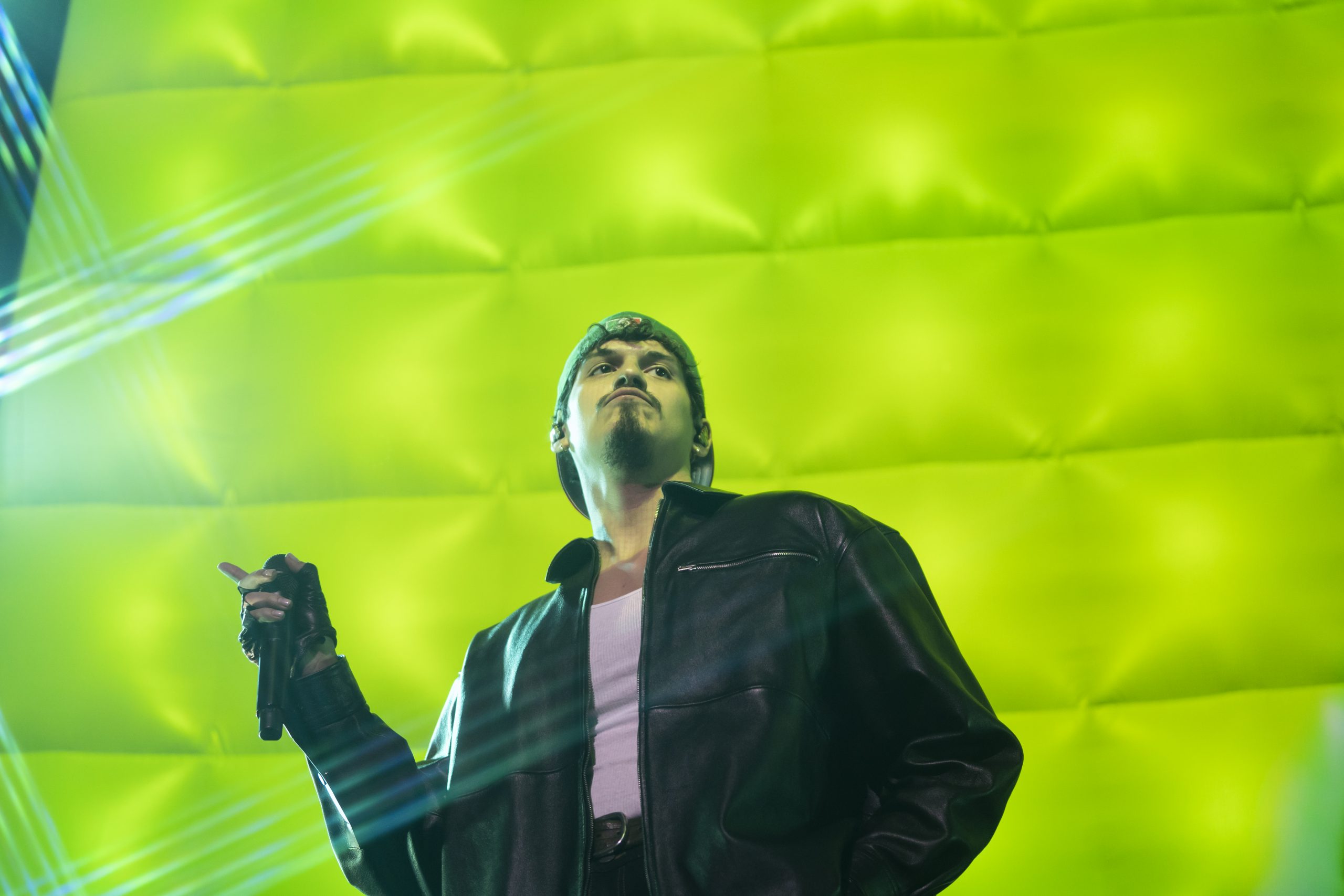 Not to out myself as an obsessive stan, but this is my fifth time seeing Apollo in concert. His stage presence has always been alluring, and he keeps getting better and better. Apollo commands the stage now, interacting with the audience, dancing around and making silly comments between songs. It all seems to come naturally to him.
In only five months, the musician rose through the ranks of venues in the nation's capital; Apollo's last headlining performance in the DMV was at The Anthem in November.   In the past year his fame has expedited, and I am extremely excited for him to headline in this same venue soon. 
Apollo buttered up the crowd perfectly, keeping their spirits high as they waited for SZA's grand entrance. It is always a special experience being between the crowd and the stage when an artist makes their introduction, but the anticipation and the excitement from this crowd was so tangible that I get goosebumps just thinking about it.
When the lights dimmed and the introduction played on the stage's large screen, about 20,000 people in the sold-out arena screamed at once. The screen lifted to reveal SZA sitting on a plank with waves all around her, beginning and ending her show in this position as a recreation of her album cover. 
The visuals during this show were truly phenomenal. SZA took us through an entire aquatic voyage, with screens on all sides displaying an ocean that, over time, turned tumultuous.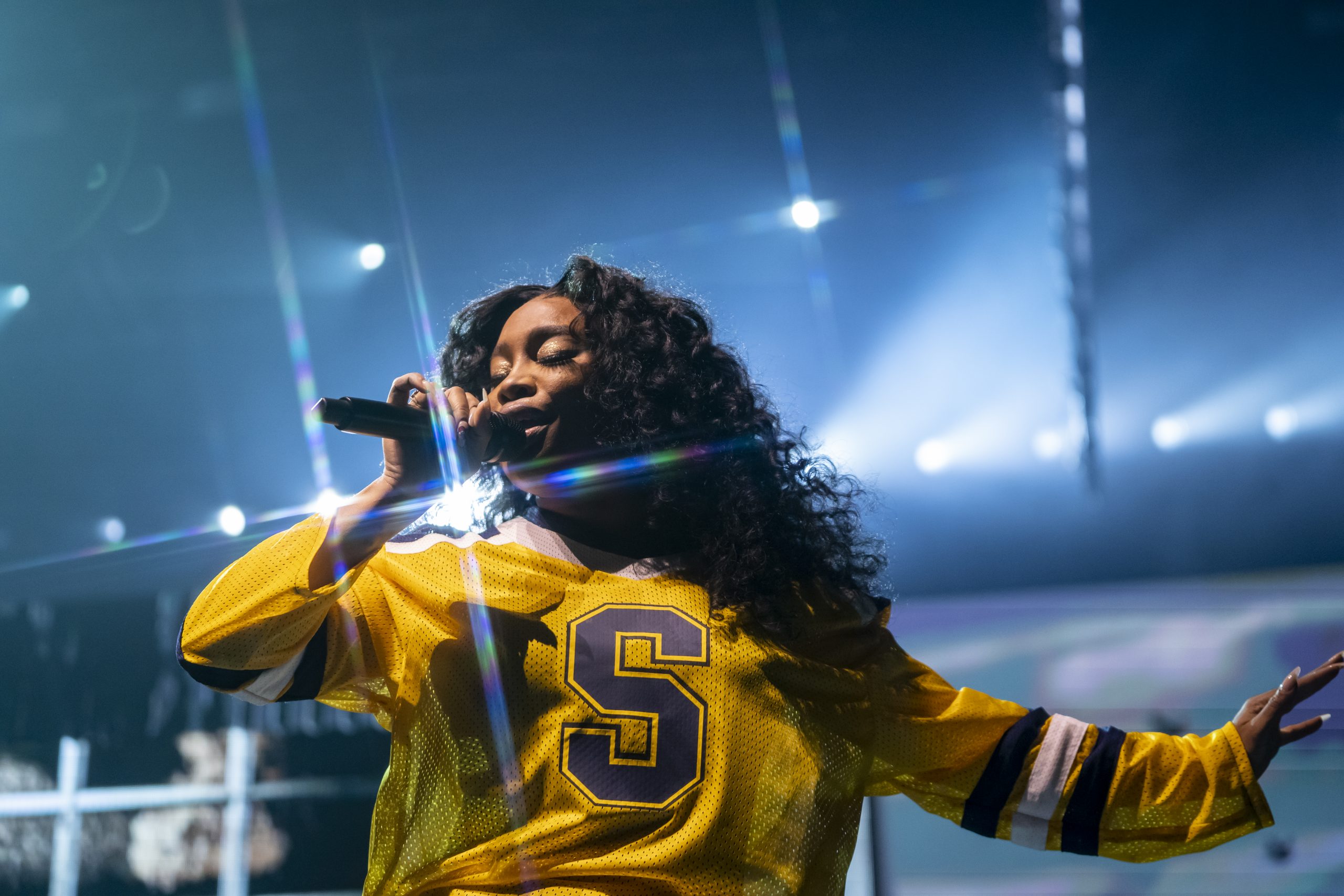 There were a few different sets for this spectacle. At one point, SZA was singing and dancing on a ship, occasionally accompanied by her guitarist and background dancers. After we witnessed the ship sink in the waves, SZA floated on her raft and returned to an underwater scene with a gigantic anchor on stage. Videos of waves, thunderstorms, jellyfish and coral reefs then  twinkled across the screens.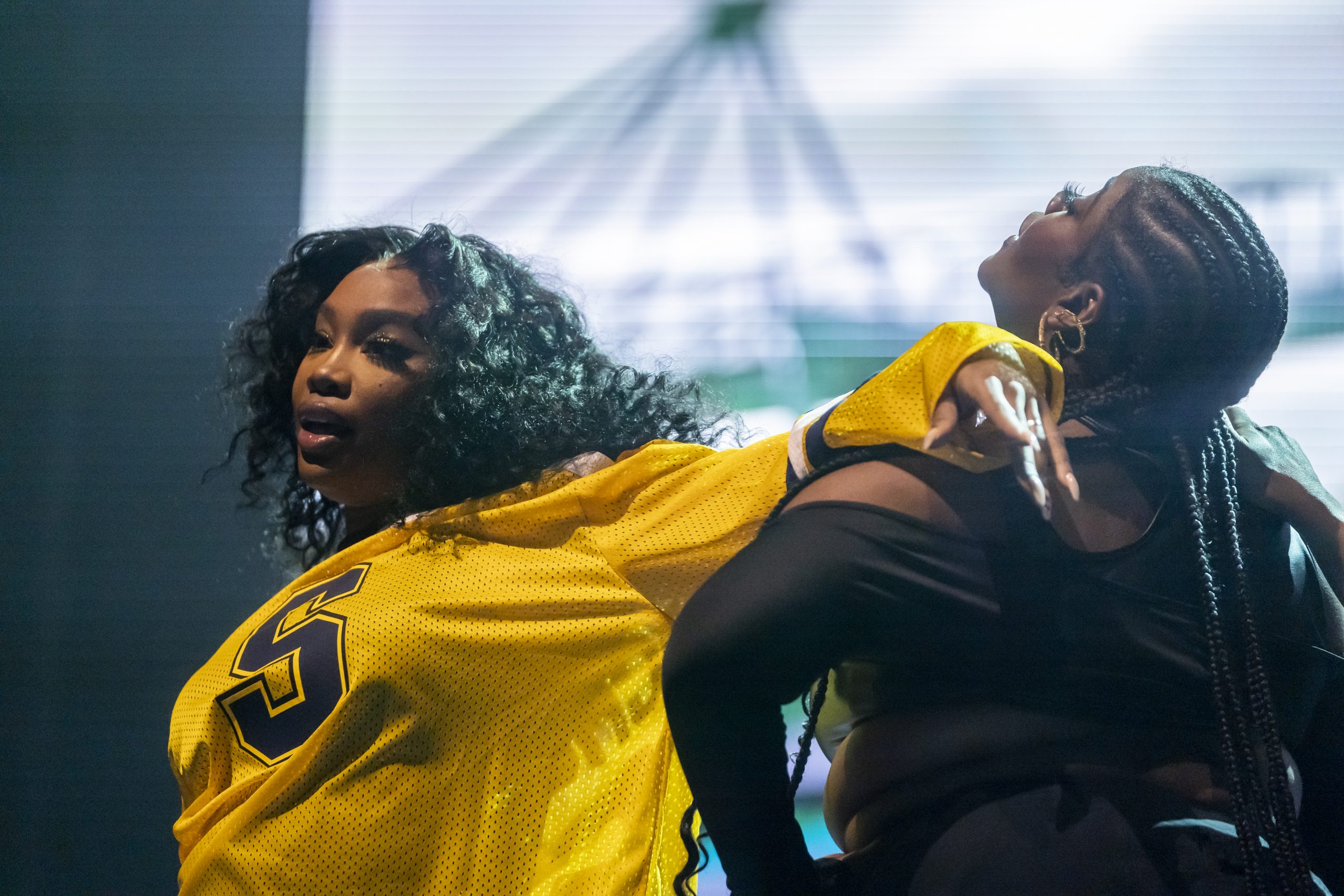 Everything about SZA screams ethereal. Even out of her bell-sleeved dresses and in her classic jersey, she was giving fairy godmother. I truly think because I was able to witness this show, I have been blessed with many years of good luck. 
This entire night felt like a beautiful dream, and SZA brought me back to reality when she returned to the stage after the encore. The arena lights were up, concert ending, and she thanked the audience and people involved in the production of this magnificent concert. She spoke about how this was her first time playing in a venue of this size in Washington, D.C., and how it meant so much to her. SZA topped off her comments by saying, "I just wanted to tell you I loved you, and God bless you, and I hope you had a good time."
Whenever I watch a show, I always think about whether the artist enjoyed putting on this show as much as the audience enjoyed watching it. SZA saying one last thank you just proved to me that she did. She understands what she means to her fans, and it seems like they mean as much to her. 
I expected nothing less from SZA; this concert blew me away. Being able to witness her transcendental energy live is definitely going to be something I reminisce on for many years, if not the rest of my life.