By Brendan Cross
For The Diamondback
The Book Club Play, written by Karen Zacarías, had its first showing Friday night in Kay Theatre at The Clarice Smith Performing Arts Center.
The play follows a group of friends in a book club who are the focus of a documentary and shows the group's response to the addition of a new member. The play includes comedy, drama and community.
Fatima Quander, an acting for live digital performance lecturer at the University of Maryland, directed the play. Friday was the first of six performances, which will run until March 4.
Zacarías has written multiple award-winning plays and is the founder of the Young Playwrights' Theater.
"You learn something from every production that is being done … It can be a community theater, college or high school. You learn something every time about your play, what a play does for a community," Zacarías said.
[Maryland Latin Dance Club helps students of all levels learn the art]
Quander has acted in Zacarías' productions in the past, and she now has the opportunity to direct one of her works.
"It really is a dream," Quander said. "The play is so fun and really thoughtful, and it leaves a lot of room for the actors to really be creative with their characters."
Quander especially appreciates the simplicity of Zacarías' writing.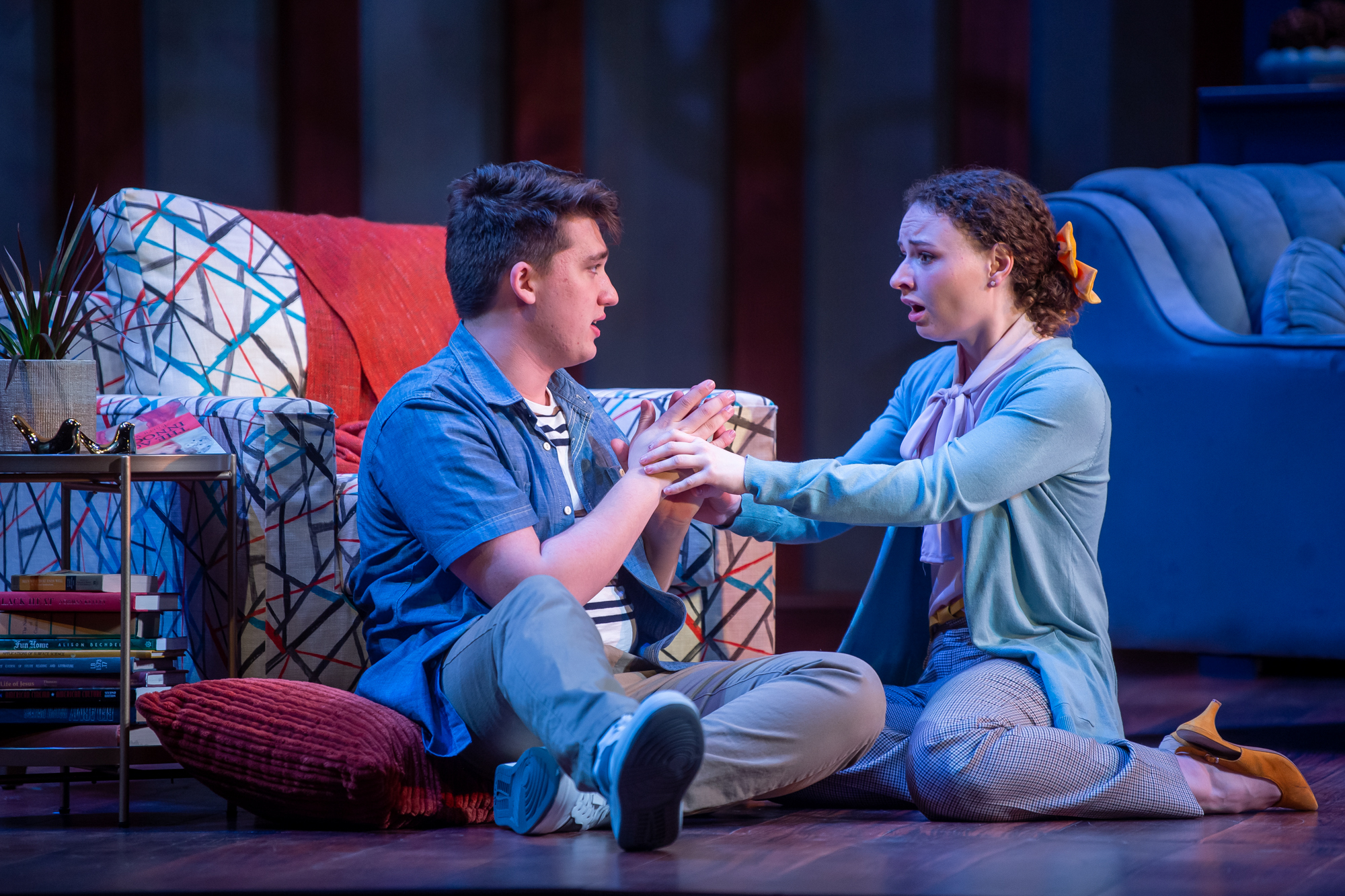 "The audience immediately understands the characters and can relate to the characters or see themselves in the characters," Quander said.
Tyler Crean, a junior theater major, was one of the actors in the production.
The cast and crew have been preparing for the show since mid-January, Crean said. He praised Quander as a "wonderful director" who "really just lets us kind of just play around in the space, do our thing."
[Maryland Night Live's 10th show was a hilarious, impressive success]
"The whole process has been a really, really fun experience" Crean said. "Every single person in the cast is so talented, and everyone brings their own comedic element, and it all comes together to like this big melting pot of comedy."
Courtney Simmons, a senior theater major who also has a prominent  role in the show, said there are challenges and advantages of preparing for a comedy-driven show. She said the first laugh from the audience is "very gratifying."
Simmons also discussed what the play means to her.
"[The purpose is] to bring together people who liked books, who liked writing, who liked literature, bring together like-minded people, even for audiences who may have not read those books," Simmons said. "They can feel like they are in the book club with these people."