A massive storm tore through College Park and the University of Maryland's campus Tuesday afternoon and evening, toppling trees, downing power lines and damaging homes.
Hours after the storm, more than 27,000 Pepco customers in Prince George's County were experiencing power outages. Prince George's County Fire and EMS received more than 350 calls for its service, according to NBC Washington, with the worst of the damage in College Park, Berwyn Heights and Greenbelt.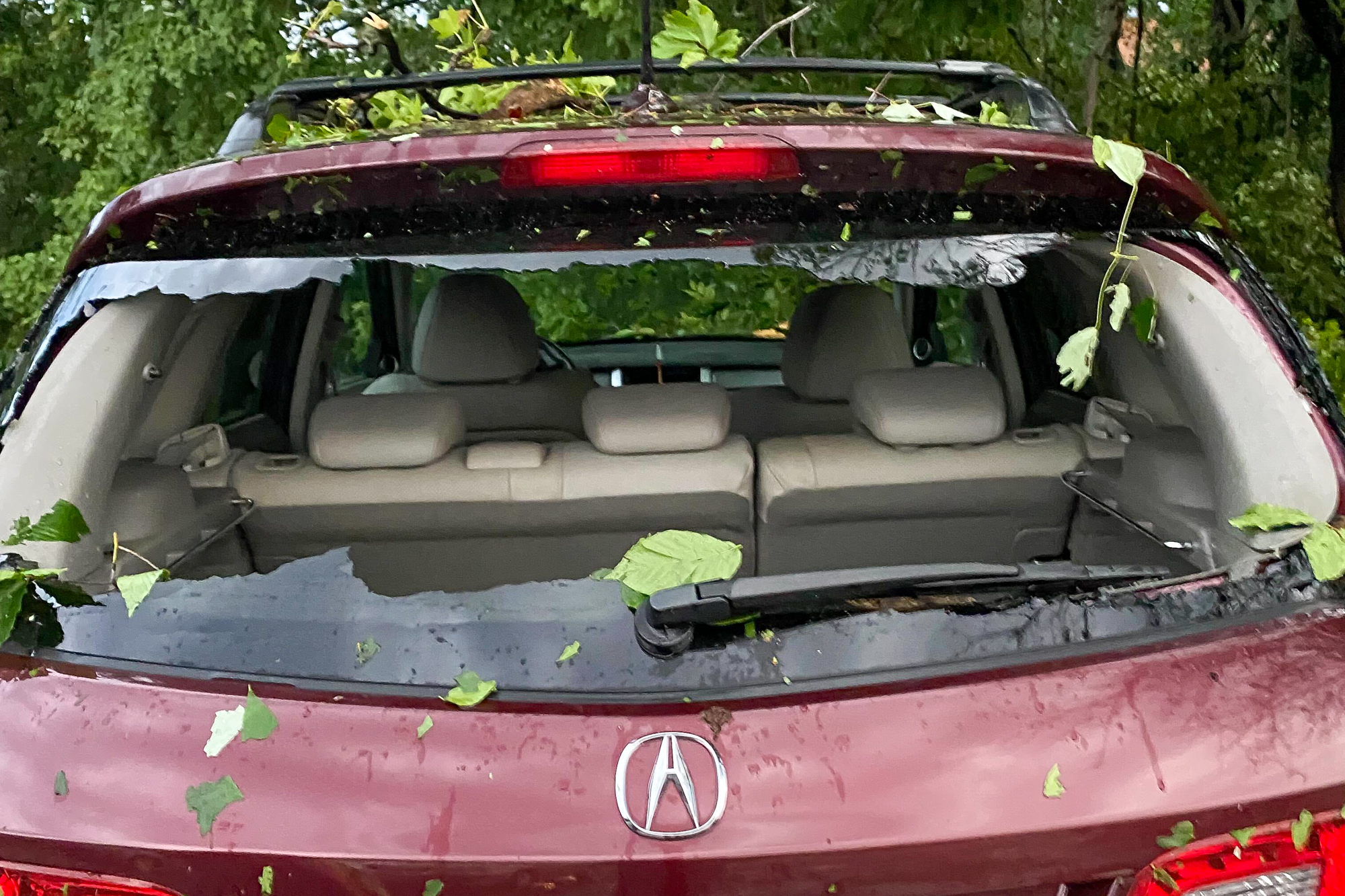 The university canceled all classes and operations on Wednesday due to the storm.
Videos on social media showed howling winds as rain poured down and thunder boomed. The National Weather Service warned the storm could carry 60 mph wind gusts and quarter-sized hail.
The City of College Park reported "major damage" to the area and advised people to "stay away." The city's public works department was working to clear the roads Tuesday evening, according to the city's Twitter account.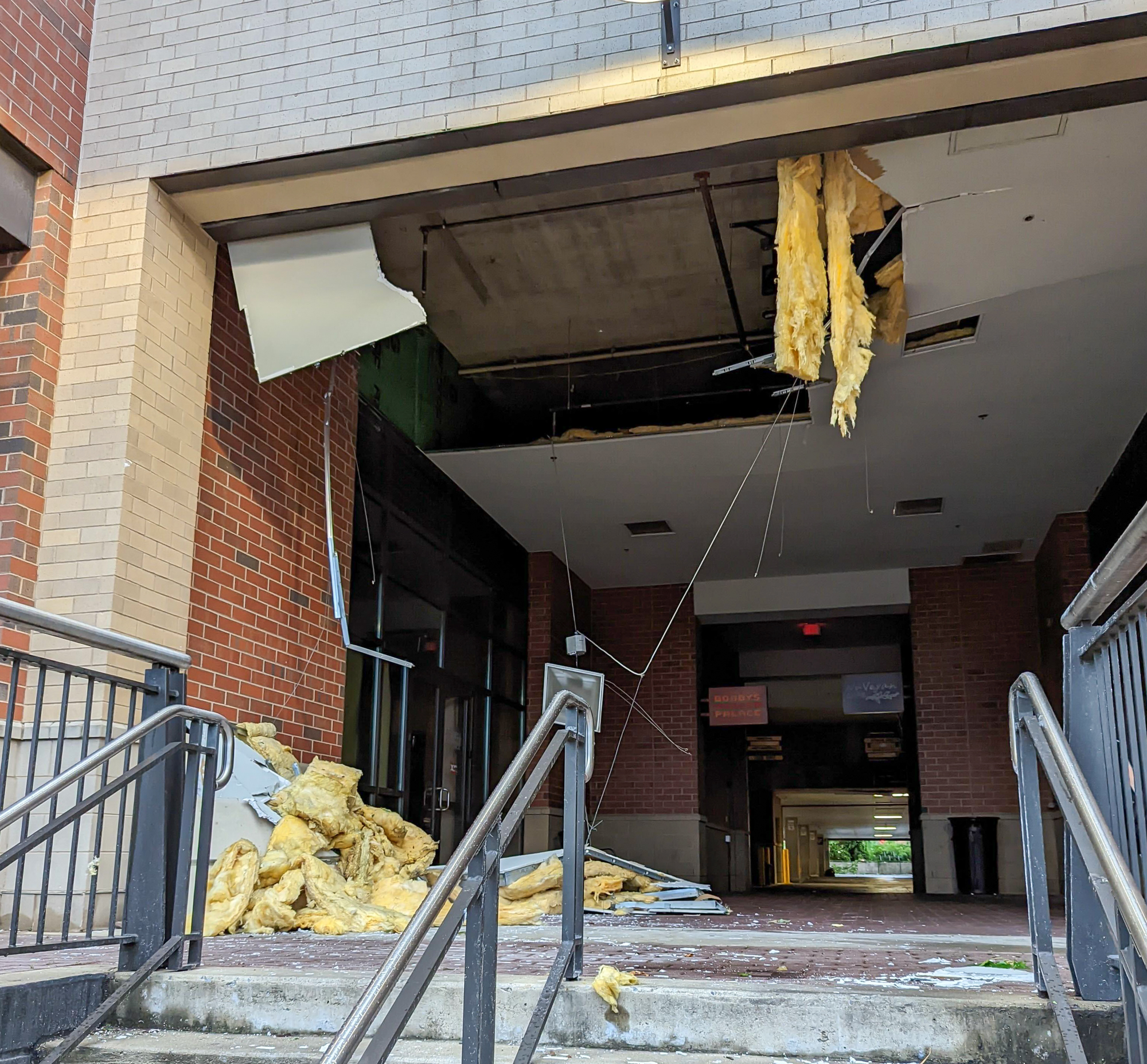 Tom Roussey, an ABC7 journalist, reported a home where students lived was split by a fallen tree. One student was reportedly in the house at the time and had been taken to the hospital. Roussey also tweeted a video of the destruction.
Power outages left traffic lights functionless. The outages also canceled the city council's weekly meeting.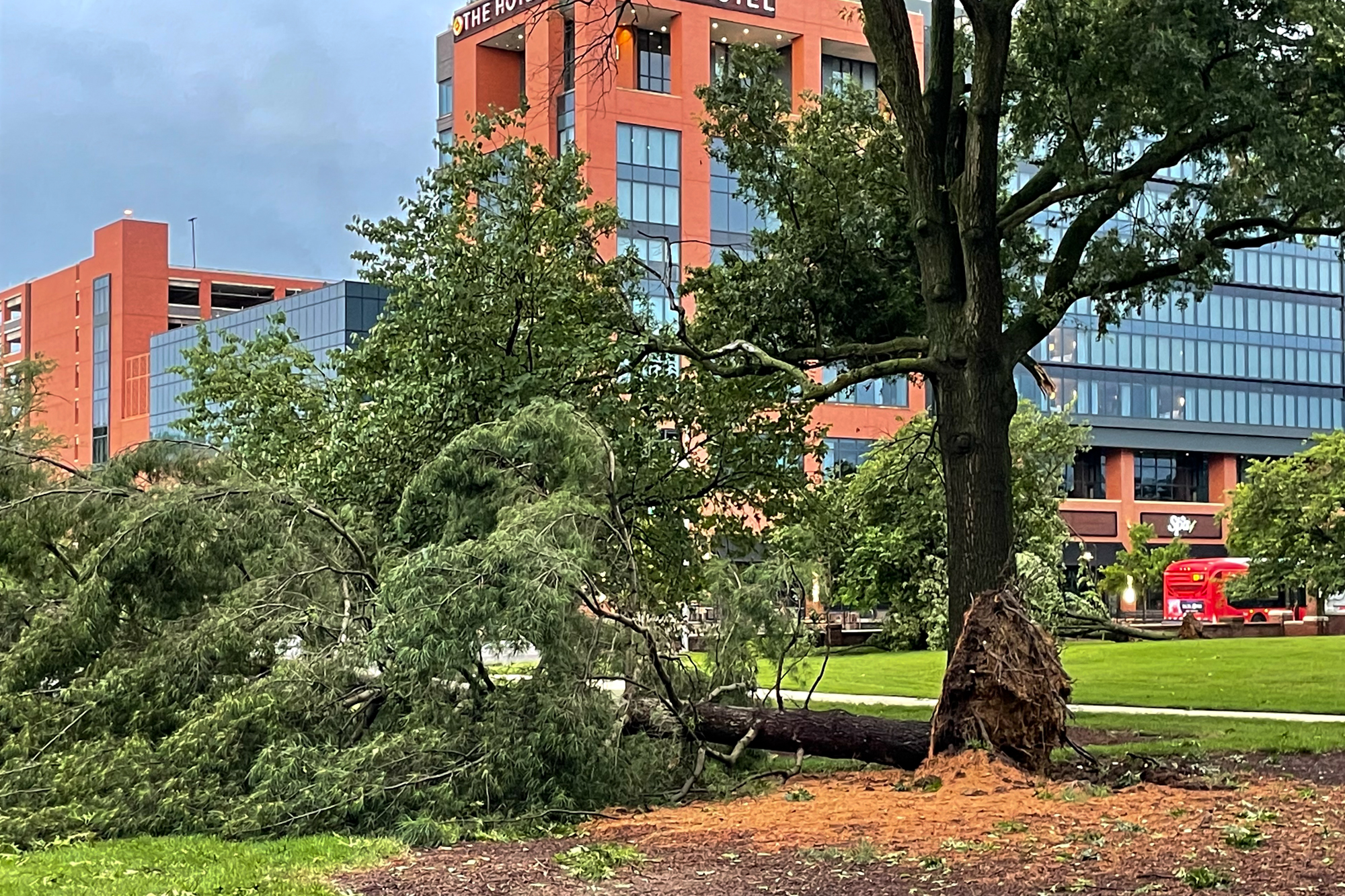 This story has been updated.