On a world tour for his debut album, Rx, ROLE MODEL's sold-out show at the 9:30 Club on June 19 was spectacular.
THE BLSSM opened the Washington, D.C. show with vibrant energy, seamlessly switching between playing guitar and strutting across the stage. Their smooth voice complemented the full guitar and drums of her genre-bending sound.
THE BLSSM, also known as Lily Lizotte, had previously collaborated with the group Brockhampton on her 2021 EP, 97 BLOSSOM.
ROLE MODEL's set kicked off with "if jesus saves, then she's my type," one of the tracks from his recent release. He danced while wearing his signature black leather jacket — this time with an "RM" monogram on the left chest  — and it was the perfect way to get the crowd pumped.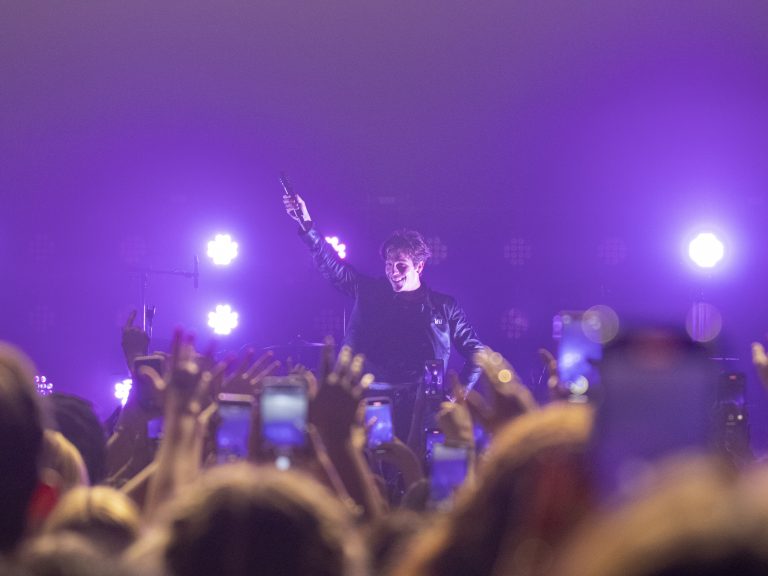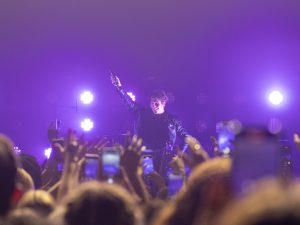 He made sure to sprinkle in older tracks from his discography — "hello" and "going out," with newer material, which made for a solid setlist. Fans were excited to hear "stripclub music" live, one of the album's highlight tracks.
His vocalizing, dancing and spinning during the song's extended outro gave the song new life. The crowd even passed around a beach ball.
The flashing lights and electric guitar solo continued to heighten the exhilarating performance.
The album-titled track's performance was one of the most vulnerable moments of the show. The song "stripclub music" tells a story about the power dynamics between strippers and the men who watch them.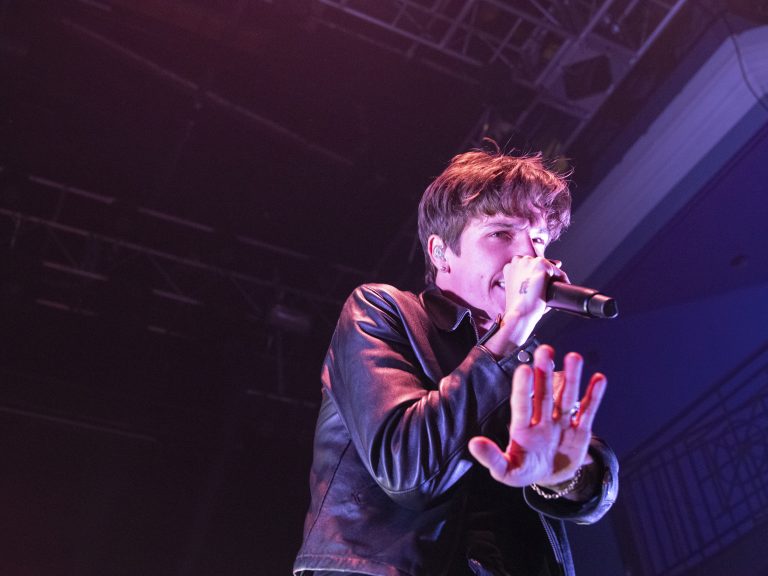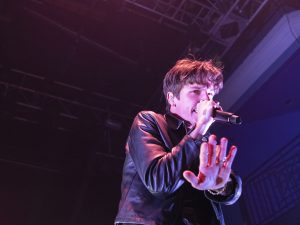 He closed the show with an extended version of "forever&more," an anthemic track that had fans singing along to the triumphant chorus.
Between ROLE MODEL's stage presence and hilarious crowd interactions — fans threw signs, a bedazzled Rx cowboy hat and a pink wig on stage — the crowded concert still felt intimate.
If not for his passionate vocals, ROLE MODEL's infectious energy should be enough to want to see him live during TOURx.