Taylor McLaughlin
For The Diamondback
Despite the persistent rain, Code: Black, a student organization that strives to increase the success of underrepresented students in the tech field, and the University of Maryland's National Pan-Hellenic Council hosted their inaugural Black Fest May 6 at the Nyumburu Cultural Center. The event included food, raffle prizes and music.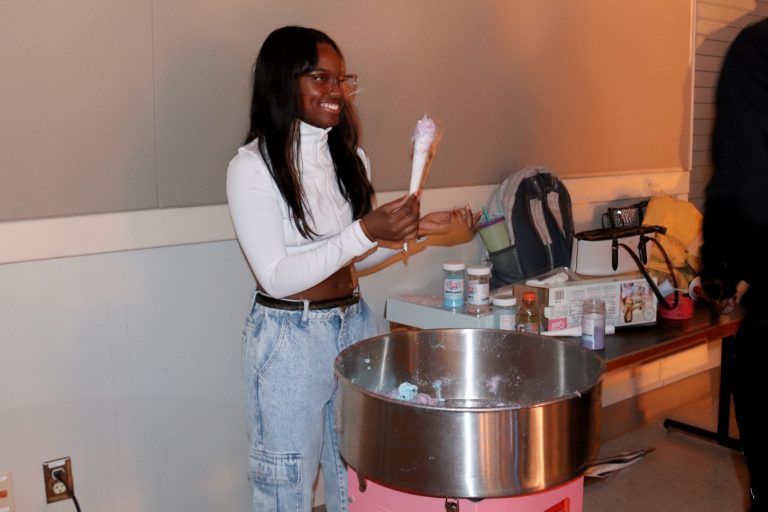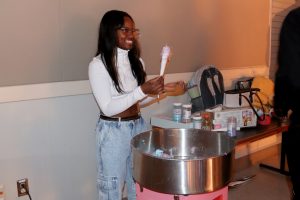 "Black fest brings Black communit[ies] on campus together for a day of fun activities like raffles, 360 photoshoot. It also allows us to enjoy each other's company while eating food and listening to great music selections," Hilina Woldegebriel said in a message.
Woldegebriel is a member of the Kappa Phi chapter of the Delta Sigma Theta sorority, which participated in the performances at Black Fest. 
"Being involved in this event meant a lot to me, especially as a new initiate of the Kappa Phi chapter of Delta Sigma Theta," she said. "I was able to volunteer at the event and represent my chapter at an event centered around bringing the Black community together."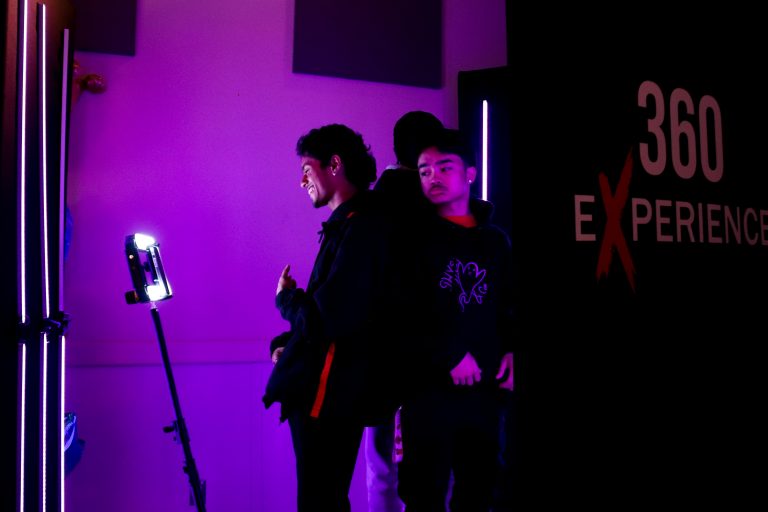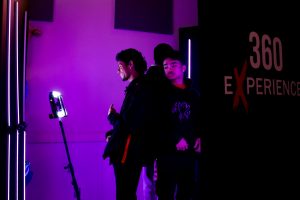 Joy Tijani, a senior computer science major and president of Code: Black and Alpha Kappa Alpha Sorority Inc. was among the students that attended Black Fest. 
"Usually at the end of the year, Code: Black has done an end of the year cookout, but this year we wanted to make it bigger and collaborate with other organizations," Tijani said. 
Tijani said the raffle proceeds would be donated to purchase laptops and tablets for kids to learn more about computer science.
"As a Black computer science organization, that's kind of our goal, to get more Black people into the fields. So, this is a way to give back early on," Tijani said.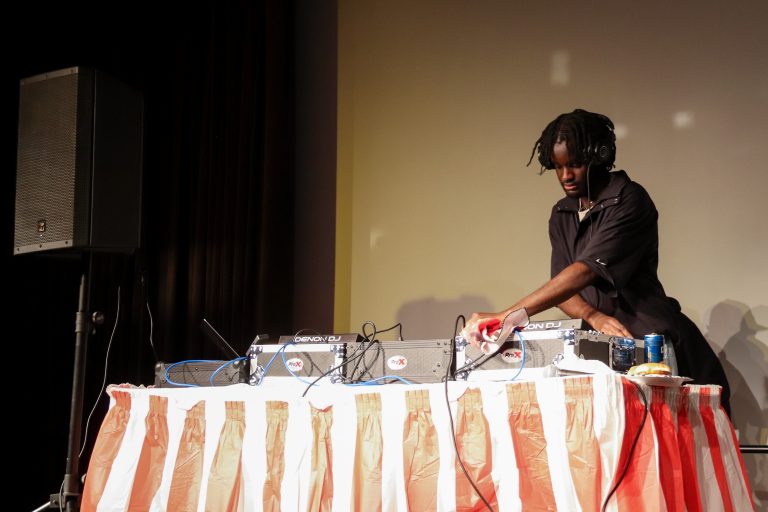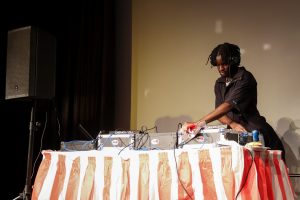 Alongside Code: Black, this university's NPHC also hosted the event. 
Christin Youngblud, a member of the Delta Sigma Theta Sorority Inc., helped set up the event and advertise it to other students.
"It really allowed students to be able to enjoy the company of each other, win prizes, listen to good music, and debrief from the week," Youngblud wrote in a message. "To me, the involvement that I have within these events means just being there for people who are essentially just like me and knowing that there are ways that we can be there for each other and come together."