By Taylor McLaughlin
For The Diamondback
University of Maryland SEE hosted a drag show Friday, featuring local drag queens and RuPaul's Drag Race former contestant Crystal Methyd.
One of the drag queens who performed, Miss Toto, is an alum of this university.
"It's really crazy to be here because I saw one of my first drag shows at Stamp and now, I'm performing at Stamp," Miss Toto said. "While I was going here, drag wasn't on my radar and then when I started doing drag, I never thought this would even be a possibility."
Miss Toto is also very passionate about fighting hypermasculinity in the fitness world. 
"I feel like a lot of queer people are intimidated by gym spaces," she said.
When Miss Toto first started doing drag, a lot of people told her she couldn't do it because of her muscles. However, Miss Toto didn't let this bring her down and has been fighting to bring queer visibility to the fitness community.
"If you just go in there as your true self and do what you need to do confidently, you're gonna also succeed in that space," she said. "It's more so about how you're feeling in the space versus other people."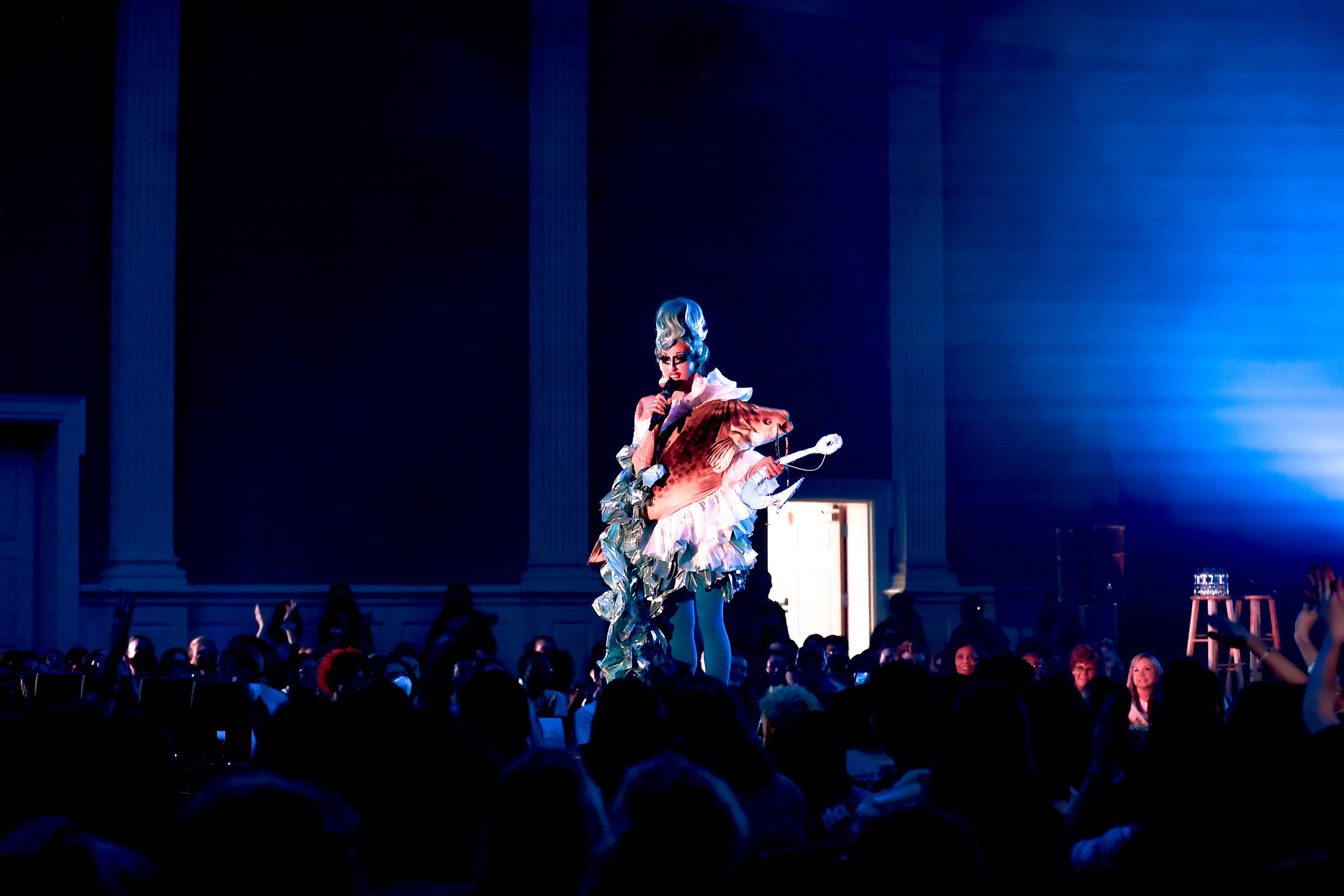 Unlike Miss Toto, Evon Dior Michelle discovered her passion for drag in college. 
Evon saw her first drag show at the Indiana University of Pennsylvania. That same night, she and her friends were going to a Halloween fraternity party, and all of the girls got in free.
"I went to Route 21, got me a little high-low dress,[wento to] Spirit Halloween, got a wig," Evon said. "I made it through, didn't have to pay the cover."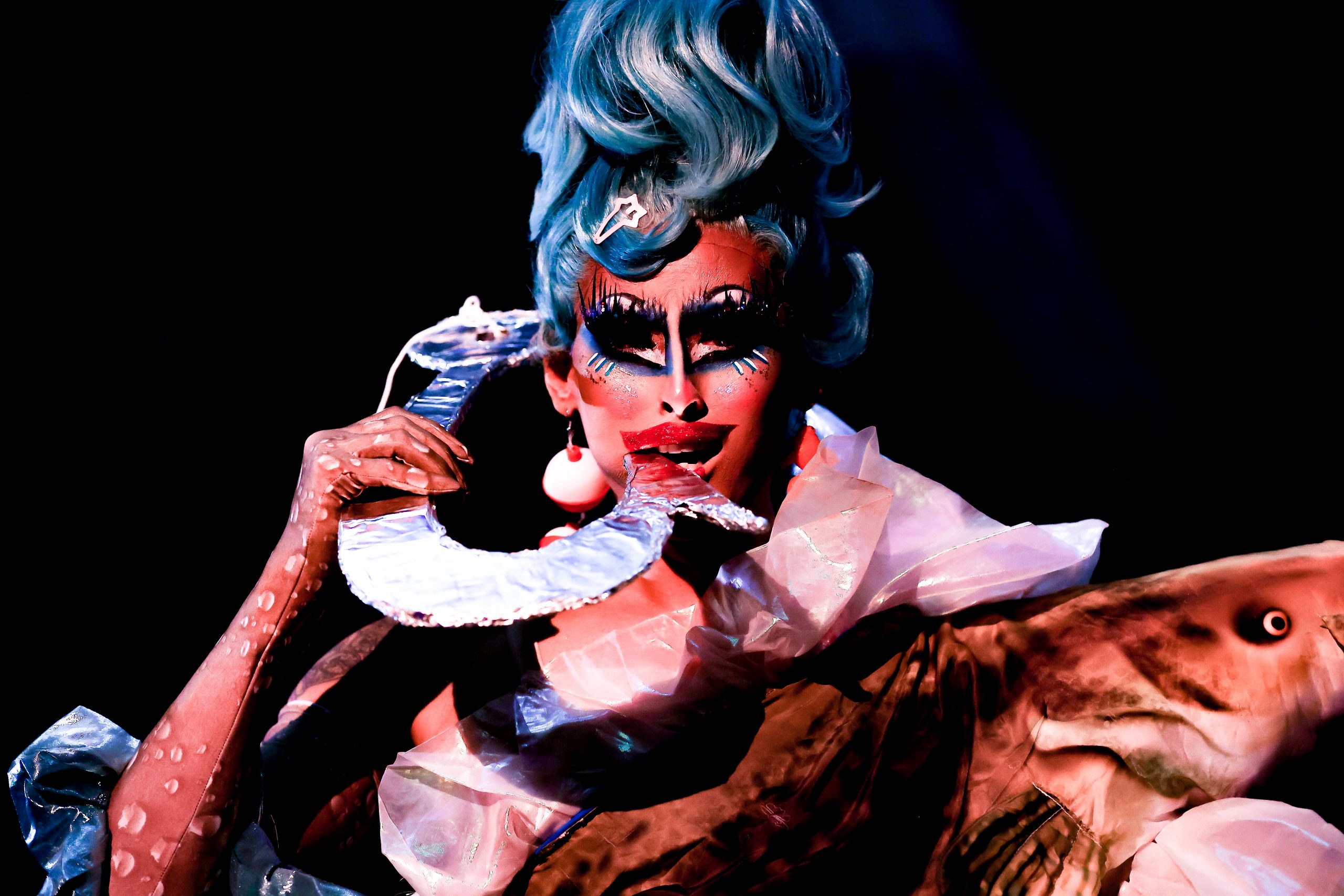 Later on that night, Evon went to a bar and ended up seeing the same queen whose performance she had seen earlier, but out of drag. 
"I was like, 'That's not the same person, it can't be.' So the transformation just, really wowed me," Evon said. 
After noticing Black queens, queens of color, Black performers and performers of color were not always given the same opportunities as white drag queens and performers, Evon co-founded SADBrunch in Baltimore, the largest Black owned drag queen event company in the country.
Evon was named Baltimore's Drag Queen of the Year in 2019 and 2020 and continues to host award-winning shows in Baltimore.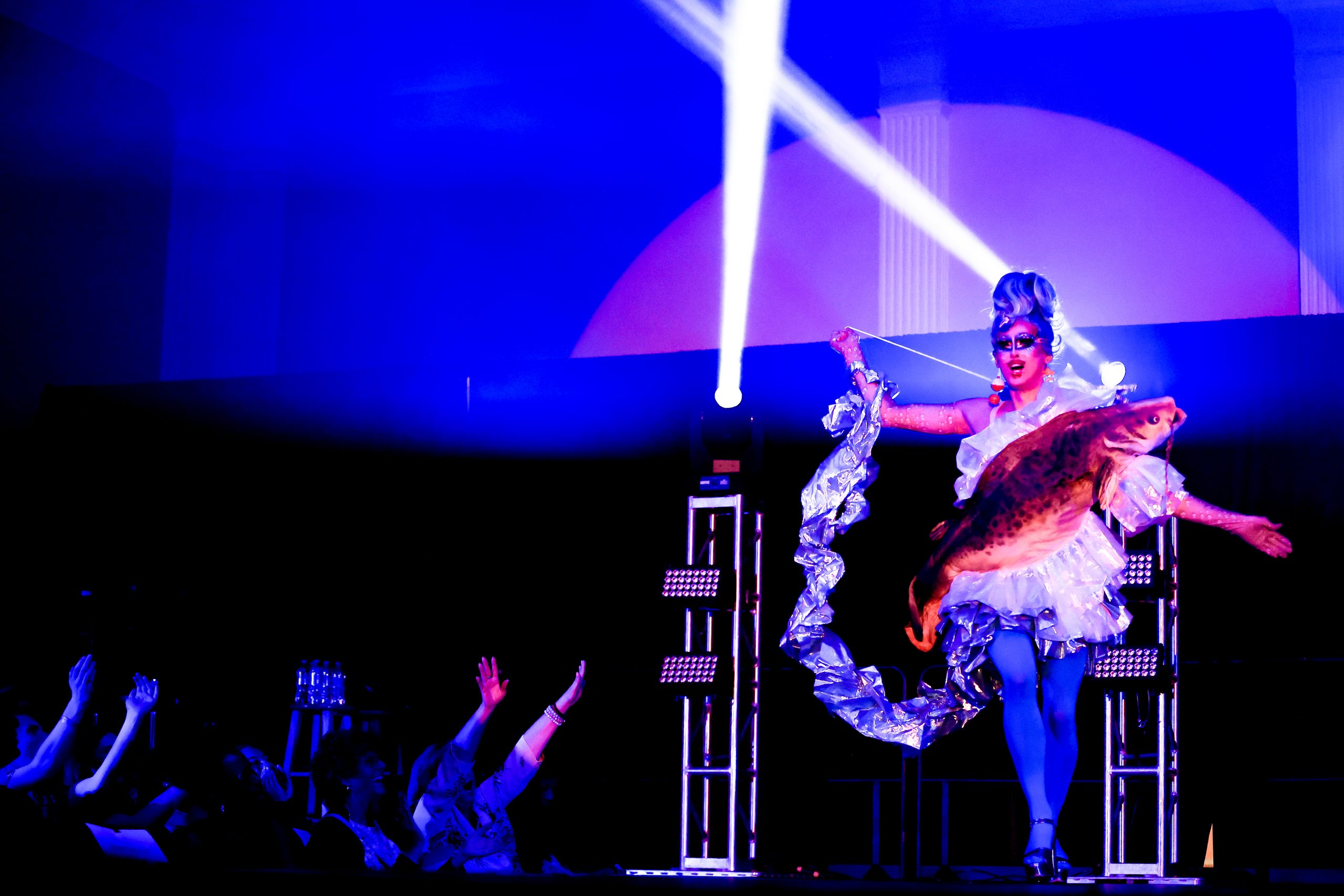 Iyana Deschanel, a drag queen from Baltimore, also performed at the show. 
A Marylander, Deschanel expressed Baltimore has brought a lot of diversity to the drag show scene. 
"I think Baltimore is a melting pot of drag," Deschanel said. "Nonconforming drag queens, male entertainers, people with beards, they all still do, like, brunches in the morning and so there's really no weird dragging anymore."
For Deschanel, performing at this was exhilarating.
"Oh, this was lovely! The vibe from the crowd as soon as they saw you was like 110," she said. "A lot of times we work in clubs, so people are tipping us and whatnot, but I'd much rather have a vibe and something to get my adrenaline pumping than money."
Crystal Methyd, a former contestant on RuPaul's Drag Race, also stole the hearts of the students Friday night. 
Crystal has been doing drag for about seven and a half years, watching RuPaul's Drag Race before ever becoming a contestant. "I was watching Drag Race at home, and my mom thought it was disgusting and I love pissing my parents off," it said. "So, I started drag, and it just kind of snowballed into me being world famous."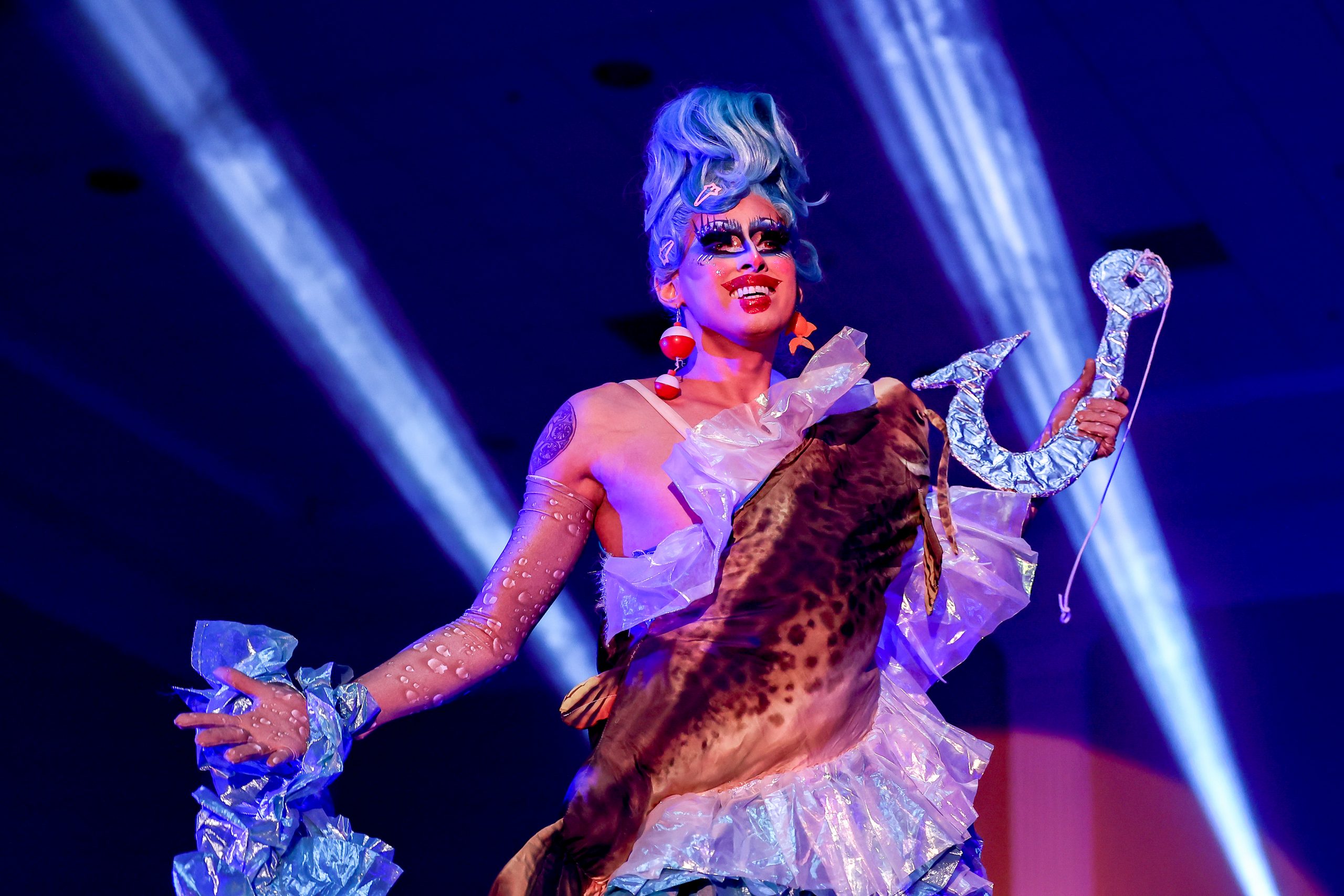 Crystal said it loves performing for college students because a lot of students may never have been to a drag show.
"It just feels special, to be someone's first because I remember my first drag show," it said. "It's just nice to know that, you know, maybe someone will hold this memory of me."
While being on RuPaul's Drag Race caused a lot of self-doubt for Crystal, a season 12 runner-up, it also taught a valuable career lesson. 
"You have to just commit 100 percent always and just know that failure isn't an option," Crystal said. "And that's like literally for everything in life."