By Taylor McLaughlin
For The Diamondback
University of Maryland Hillel collaborated with Artists4Israel to host a mural painting event on April 11 on McKeldin Mall.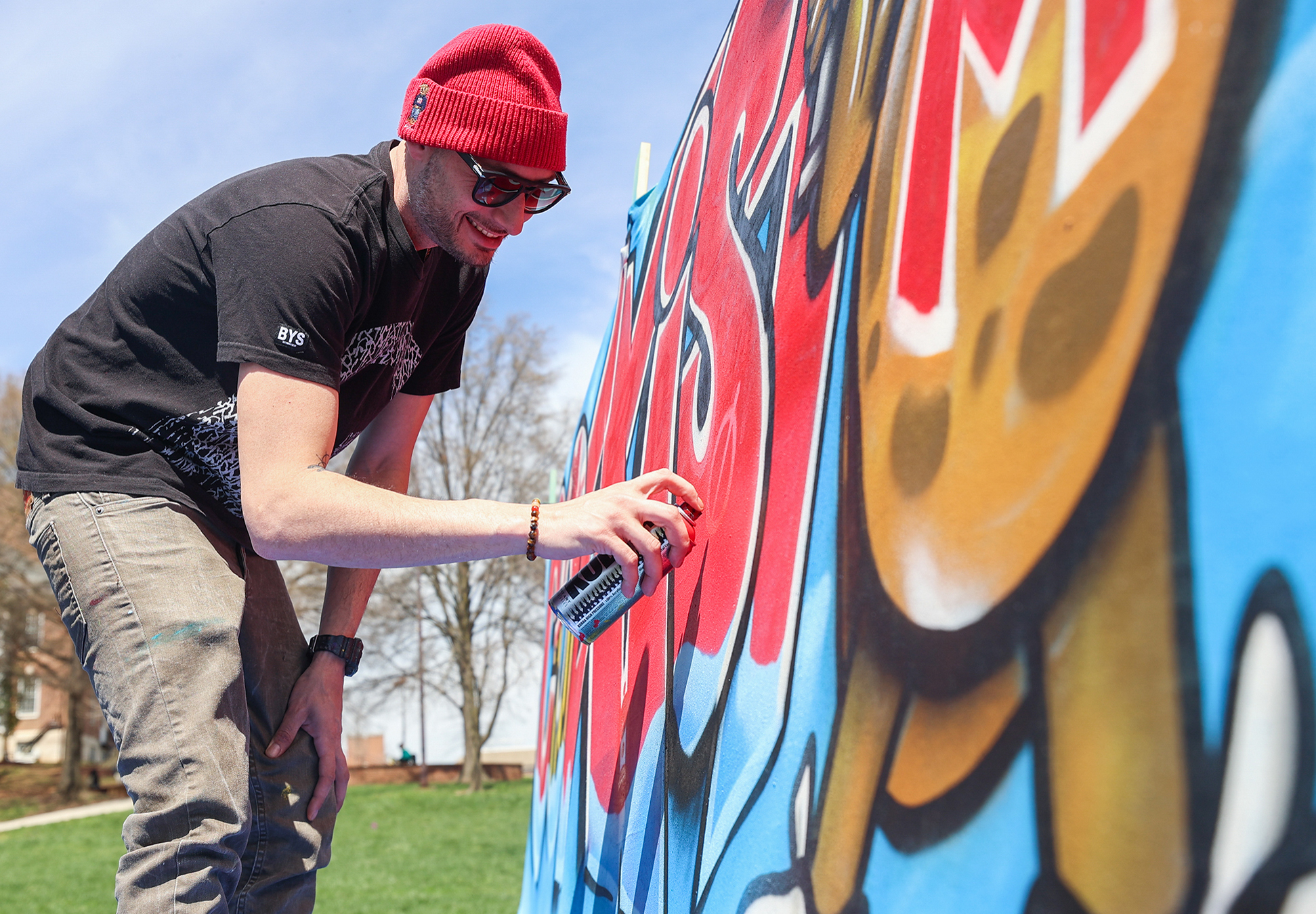 "The planning process of the mural was pretty easy and seamless," Renata Schaffer, Maryland Hillel's Israel engagement associate, said in an email.
Schaffer explained Hillel International provides a resource guide with program and speaker suggestions for campus organizations, which is how they found Artists4Israel. 
"The purpose of the mural was to have a public, low stakes event in order to make beautiful displays of art in support of Israel and peace," Schaffer wrote.
Leon Rainbow and Vincent Santorella represented Artists4Israel, an international network of artists from more than 30 countries, following the motto of  "art over hate."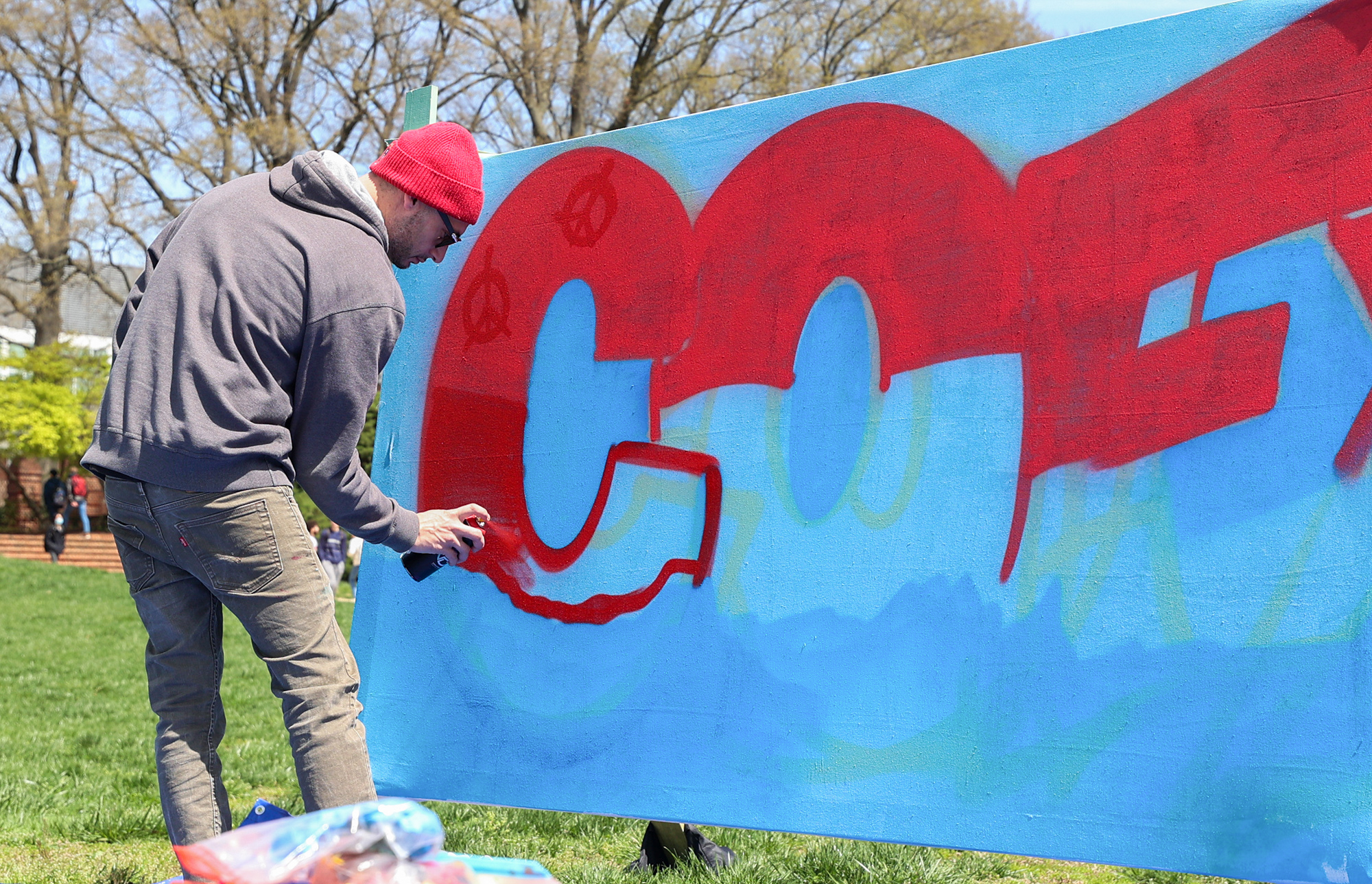 Santorella got into painting by doing graffiti when he was younger. As he grew older, it "became more socially acceptable to be using spray paint to create art and to pay bills," he said.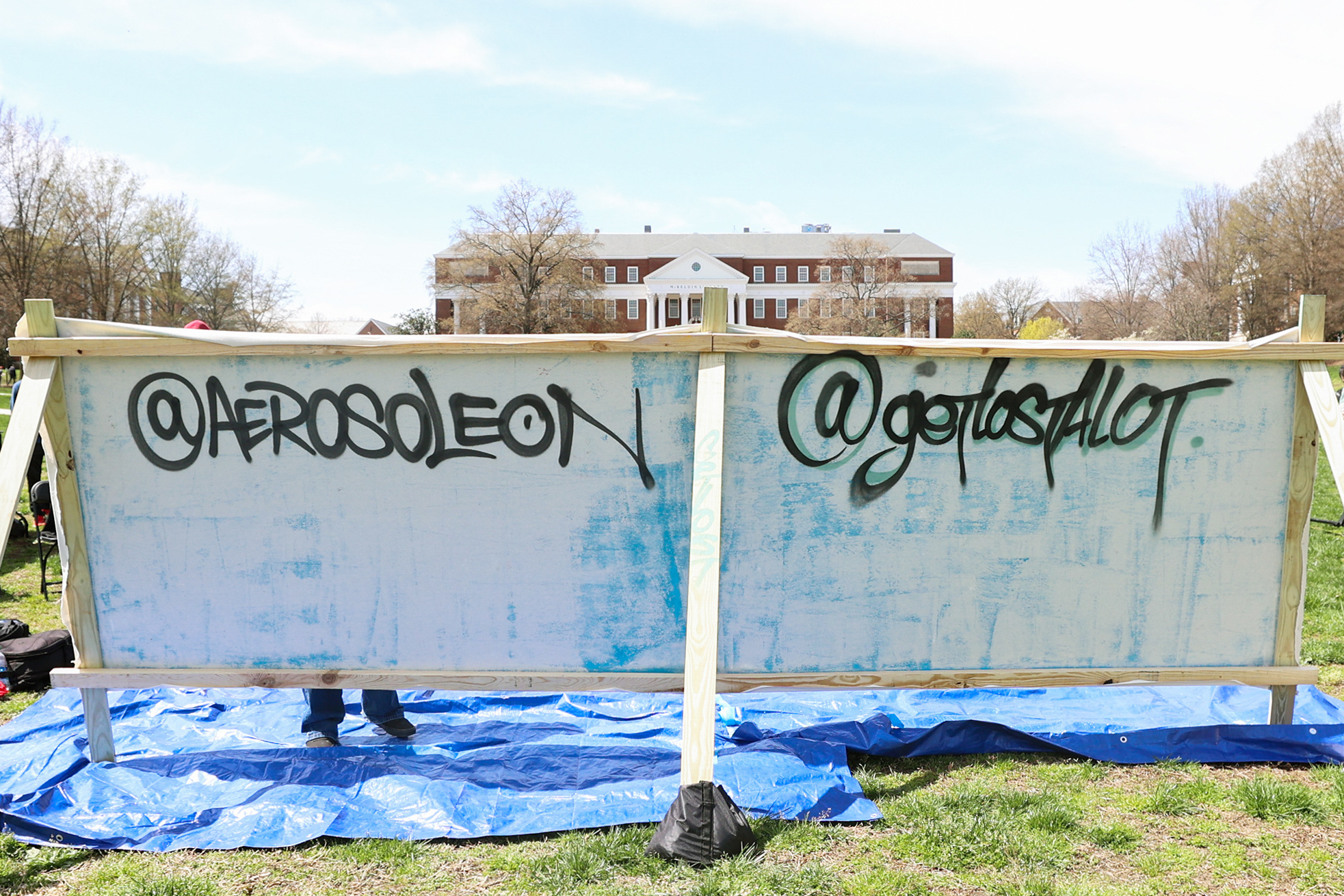 While Rainbow and Santorella are not Jewish, they're no strangers to representing both the Jewish community and promoting advocacy through their art.
"We're here to show that not all spray paint is vandalizing and not all art is bad, it can bring people together," Santorella said.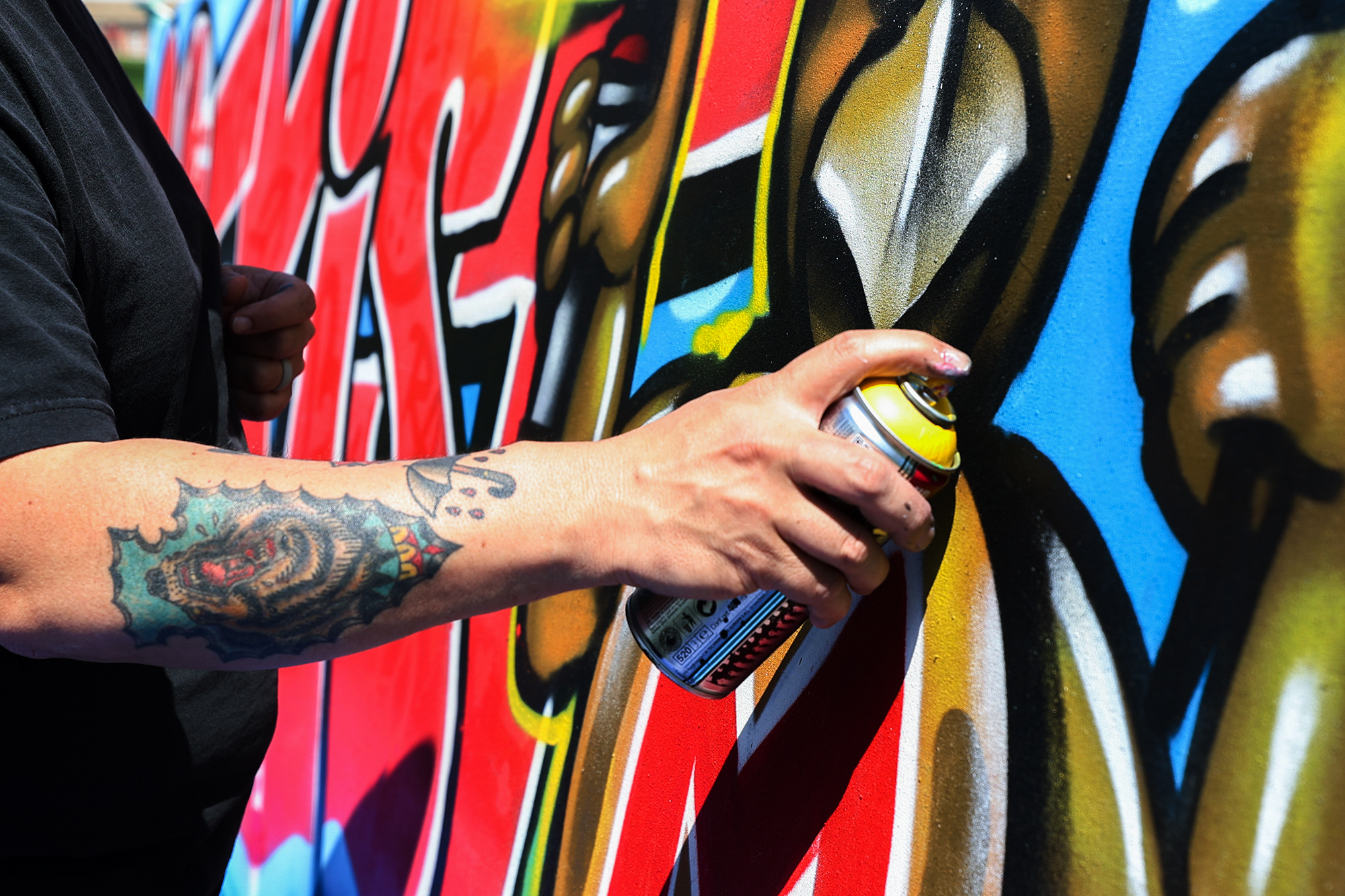 As students walked to their Monday classes, the mural slowly came together.
Pearl Katz, a senior art history major, has been involved with Hillel since she was a freshman and was in attendance for the mural spray painting to show her love for Israel. "I feel connected to my Judaism, and I think that Hillel brings me closer to my Judaism," Katz said. "I'm out here, today, supporting Israel."
The mural was displayed on McKeldin Mall for the day and was later moved to Hillel's building on Mowatt Lane.
"Since we used a canvas to display the mural, it has more mobility than if it was painted on wood. We will hang up this mural at our upcoming event called Israel Fest on May 5th," Schaffer wrote.