Seeking its seventh national title in program history, the Maryland cheerleading squad is off to Daytona Beach, Florida, for the 2022 National Cheerleaders Association Collegiate National Championship.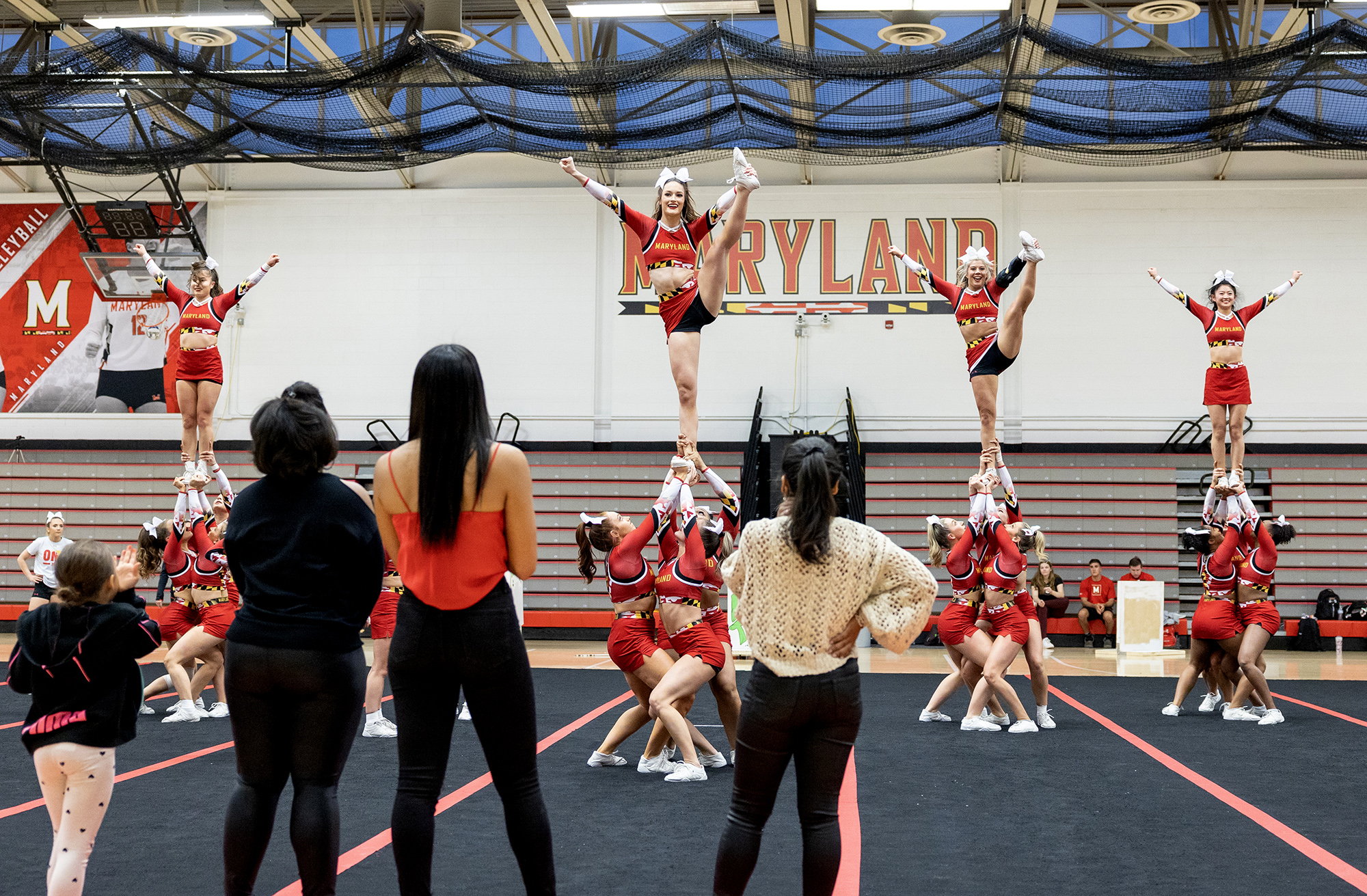 The Collegiate National Championship, popularized by the Netflix show Cheer, is an annual competition hosted by the National Cheerleaders Association. At the Daytona Beach bandshell and Ocean Center, cheerleading programs from schools across the nation compete in various categories, each seeking the title of national champion. The Terps will compete in the Advanced All-Girl Division IA.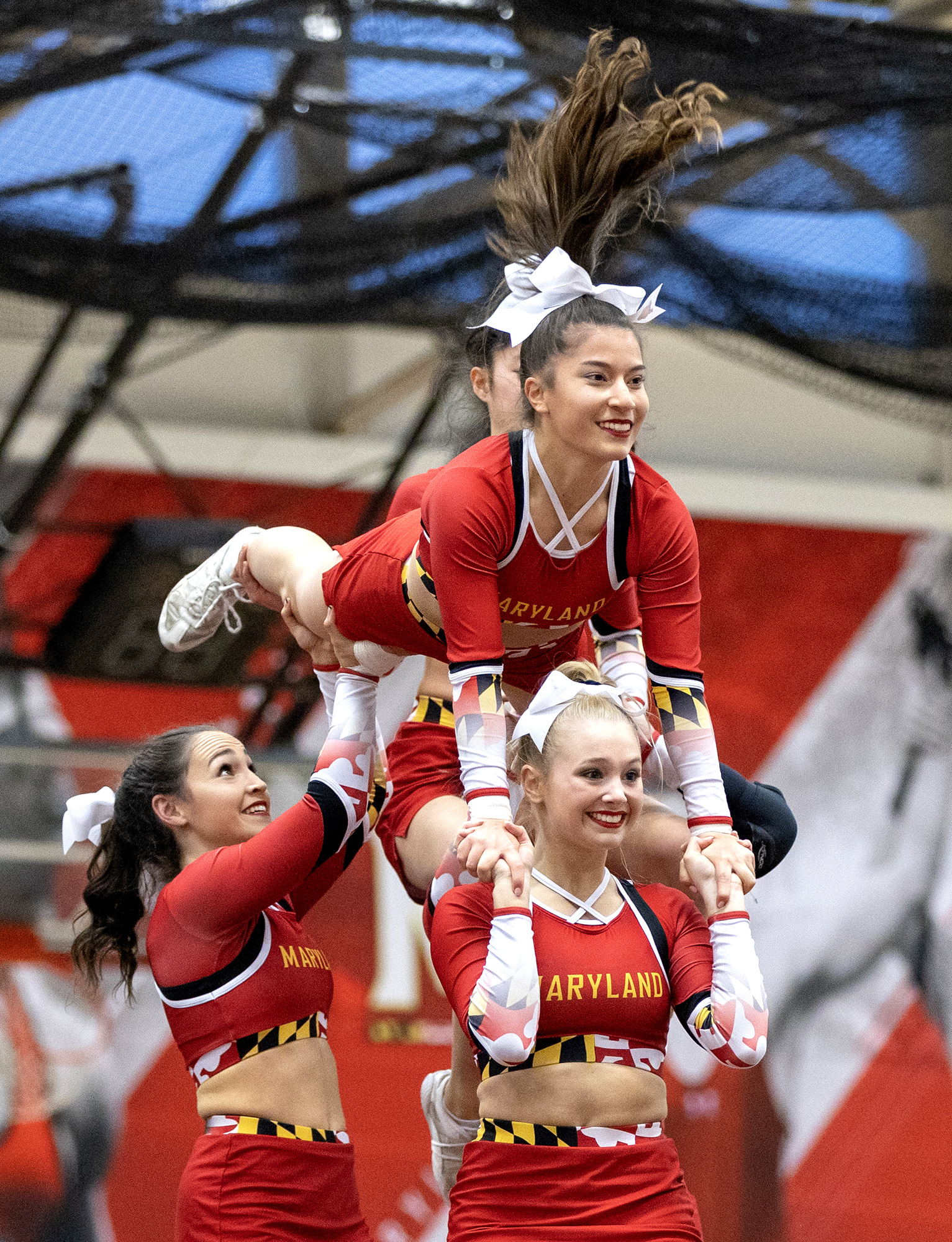 The Terps hosted a showcase at the Xfinity Pavilion Monday, performing their competition routine. Friends, family and cheerleading alumni were all in attendance to cheer on the team as they aim to secure their first national championship since 2013.
Coach Yasmin Viera started the evening by honoring the cheerleading class of 2020, whose hopes for a nationals title were crushed by the COVID-19 pandemic.
Viera also noted the atmosphere around Maryland's return to the College Nationals for the first time since 2019.
"I have a really new team … we have a couple of girls that have competed, ever," Viera said. "I think that for us, there's a little bit of excitement but also, I think some anxiety like not knowing what to expect."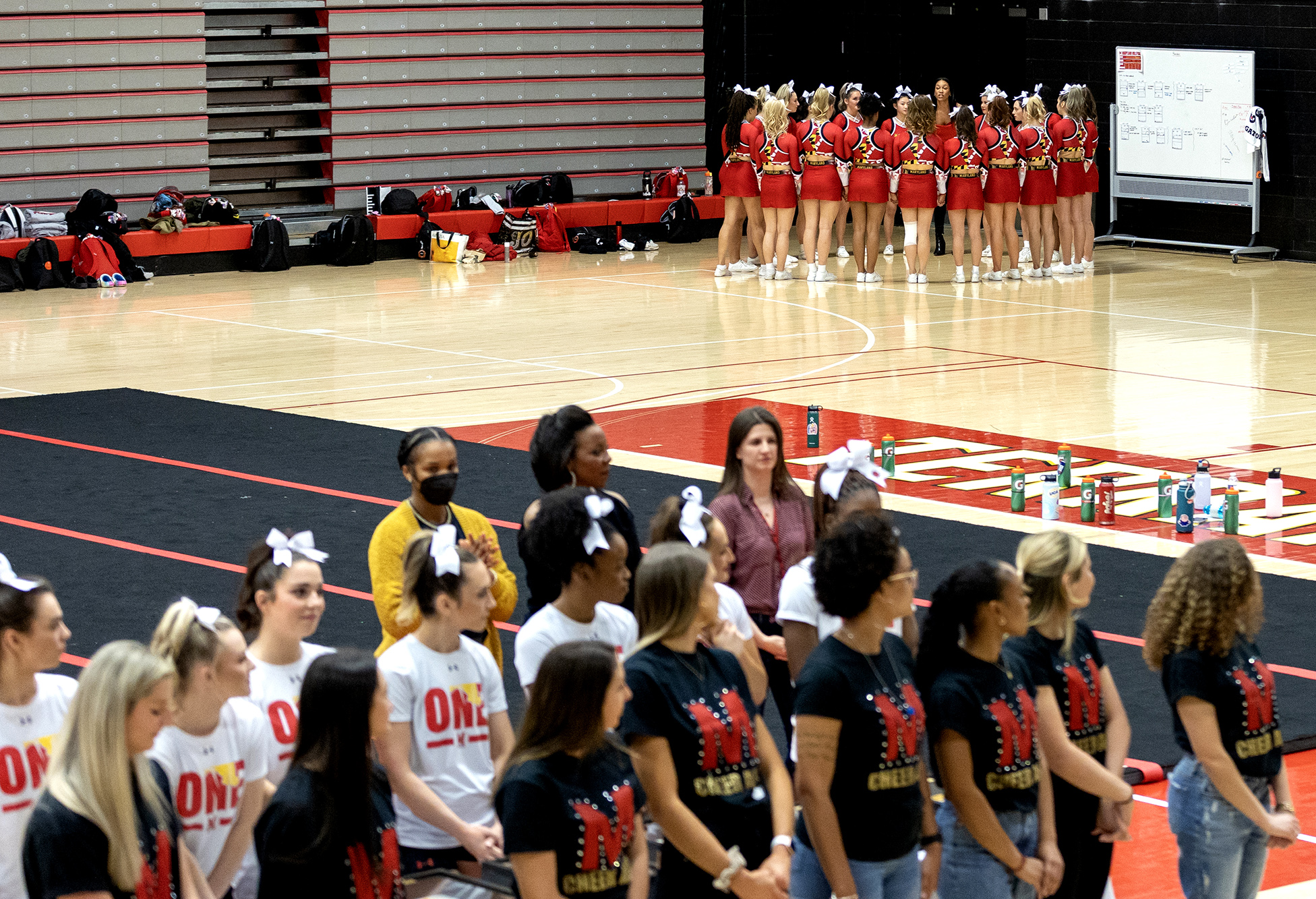 Despite the lack of competition experience for the majority of the team, Viera maintains a positive outlook. "My expectations are always high, no matter what … and I know that they can meet them," Viera said.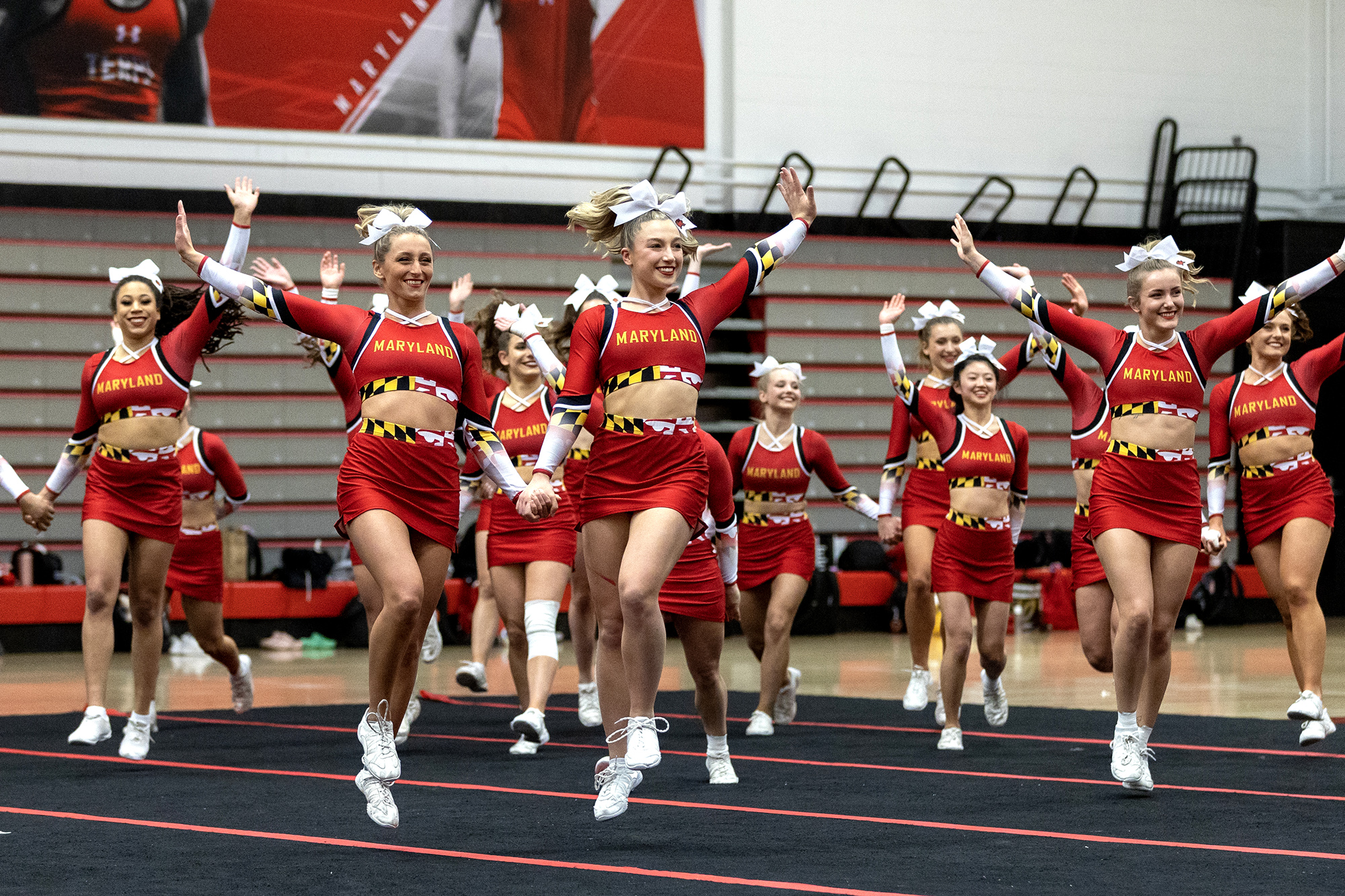 According to assistant coach Dallas Faison, five cheerleaders on this year's squad have previously traveled to Daytona, with only four competing. "They may have competed in high school, but Daytona is kind of a completely different ballgame," Faison said.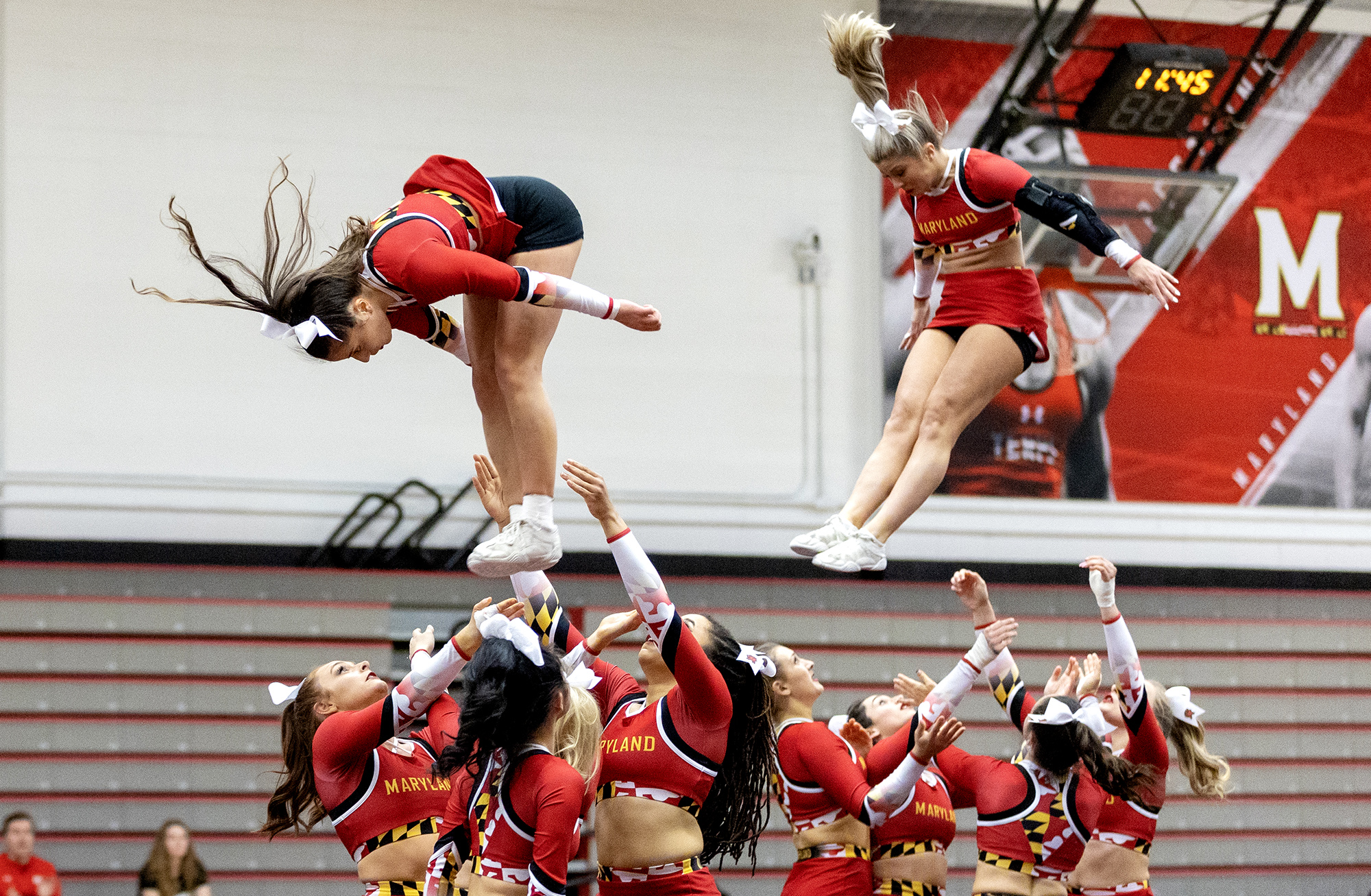 But for Faison, the team's freshness is a positive.
"They have nothing to lose and they're just going down there to have fun … and represent their school in the best way that they can," Faison said.
The cheerleaders aren't the only Terps looking to capture a title this week.
Before the squad showed off its routine, Testudo took to the mats to perform his own number, hoping to capture the Mascot championship title in Daytona Beach. In a prop-filled routine including Ledo pizza boxes, signs and a brief griddy, Testudo left it all on the floor.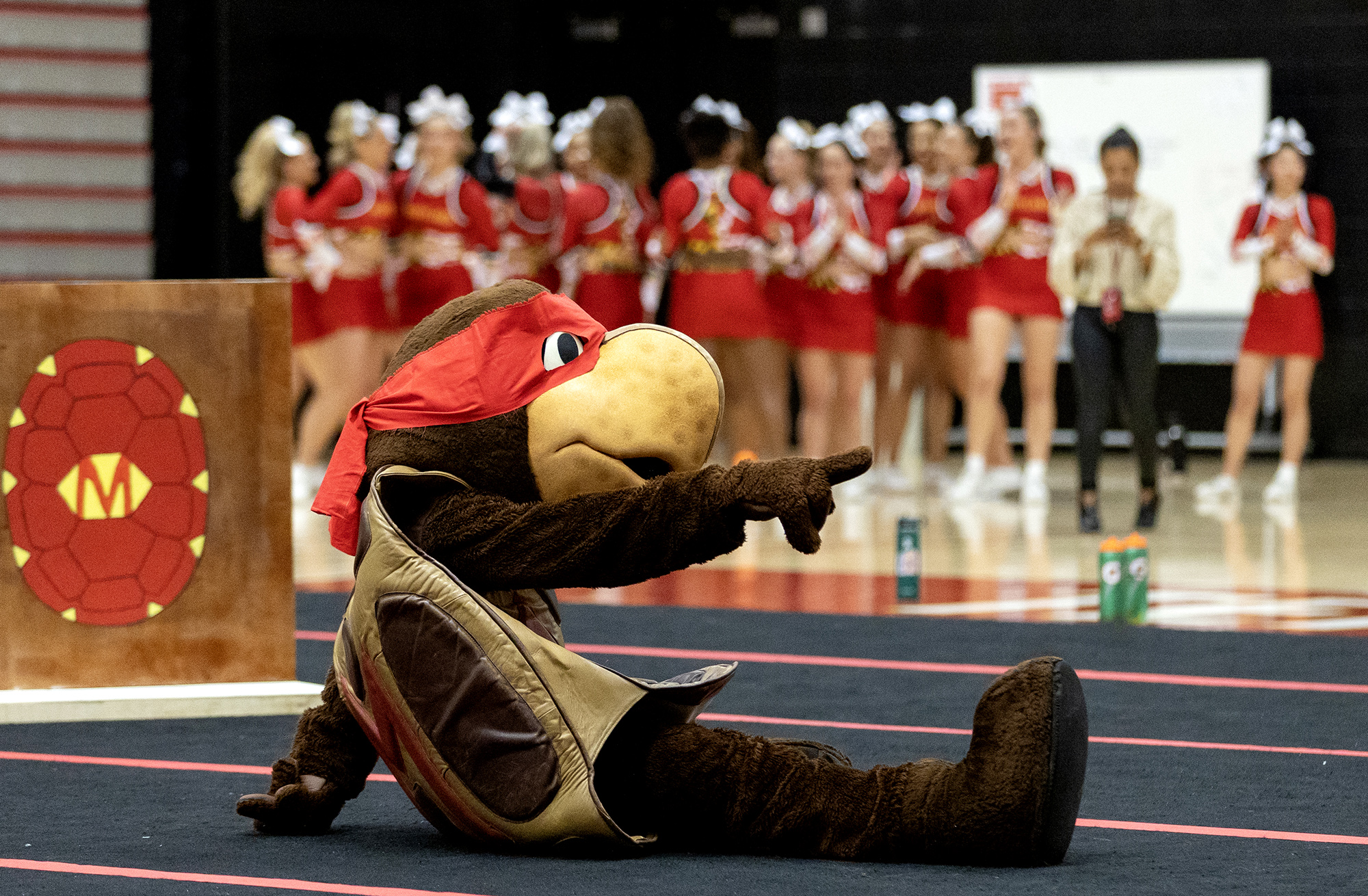 The Terps will be competing at 12:18 PM EST on Thursday, April 7, with a live stream of the performance offered on Varsity TV.