It's hard to be both a mother and a student.
But 23-year-old Chelsea Callender is raising her 5-year-old daughter, Ava, while pursuing her degree at the University of Maryland Global Campus.
The senior graphic communication major credits Generation Hope, a nonprofit organization that helps teen parents get into college and graduate, for making it as far as she did.
In the 2015-16 school year, about 22 percent of undergraduate students in the U.S. were parents, according to a U.S. Government Accountability Office report. That means of the 19.5 million undergraduate students enrolled that year, 4.3 million of them were raising children while trying to get a degree.
Even though nearly a quarter of college students are parents, Callender said she noticed some student parents are "almost ashamed" that they have kids.
"I just really felt like I was an outsider," Callender said. "When I talked to other people on campus, they would be so shocked when I said 'Yes, I have a daughter.'"
Callender is set to graduate this year. She said that without Generation Hope, she "probably wouldn't have made it this far."
Callender was accepted as a Generation Hope Scholar in 2017, and this year, she won the organization's first "Our Campus, Our Voice" Challenge. Along with 11 other winners from nine different universities, Callender received a mini grant of $650 from Generation Hope to fund a project that benefits student parents. Her project is called "Mommies Need Love Too."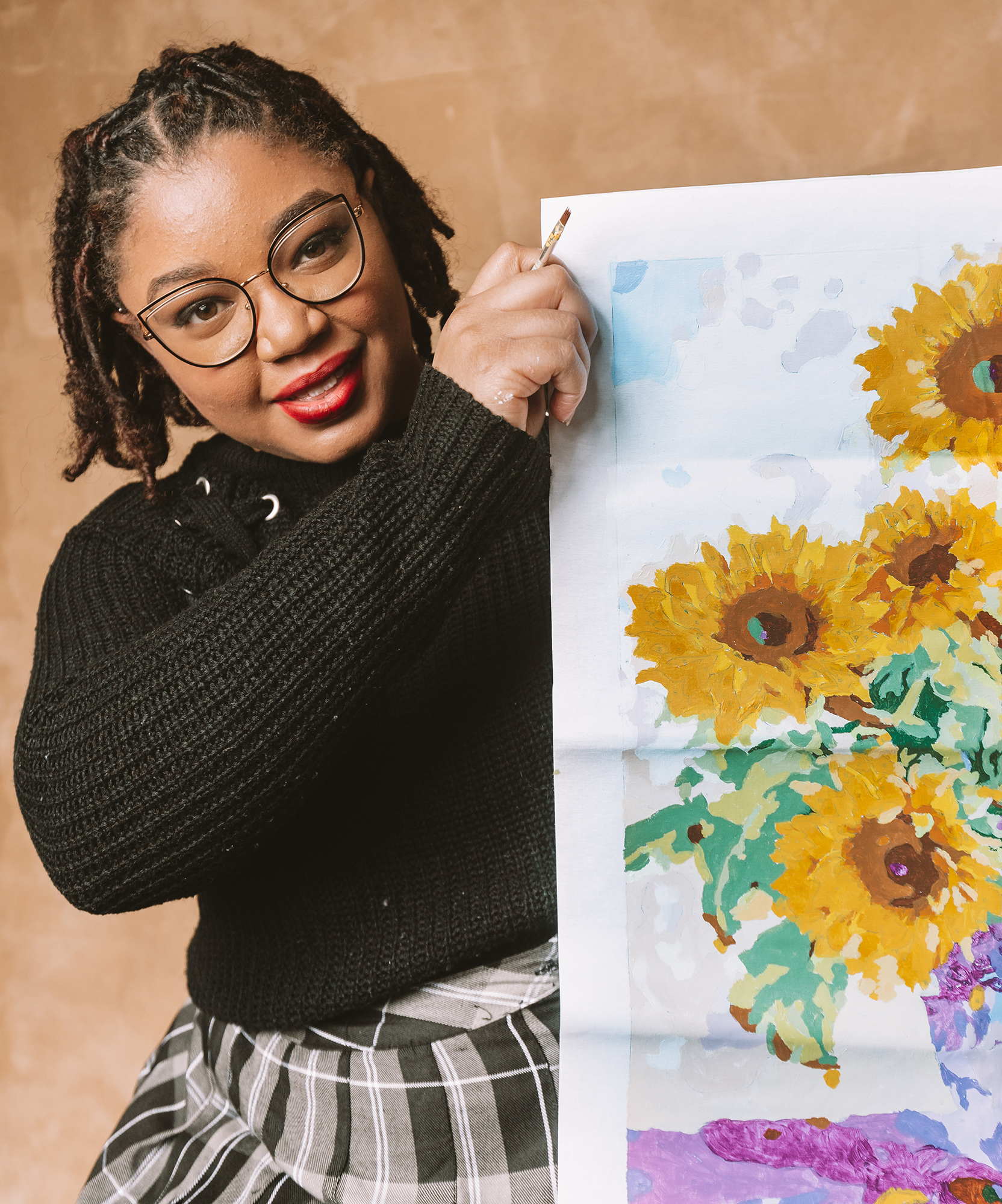 "As student parents, not only do we have a workload of assignments for all of our classes, we also have little babies to take care of," Callender said. "Something that I had to learn over the years was to take care of myself too. If I'm not okay, my daughter is not going to be okay."
That's why "Mommies Need Love Too" will consist of spring Zoom sessions available to student parents that combine her two passions: art and self-care.
"I want them to be able to just sit and relax while we have a discussion on self-care …  and then also paint something," Callender said.
Callender said she doesn't have anyone enrolled in her program yet but hopes to get at least six participants. She's still spreading the word and said the program is open to mothers from both this university and the Global Campus.
During the sessions, Callender will also talk about Generation Hope CEO Nicole Lewis's book Pregnant Girl. Published in May 2021, Pregnant Girl is a memoir about Lewis's own experiences as a teen mom starting college. The book also serves as a call to action aimed at policy makers and education leaders to make college more accessible for teen parents, Lewis said.
Yoslin Amaya, 24, graduated from this university in May 2021 with a bachelor's degree in government and politics. She's a former member of the Generation Hope Scholar program. Amaya has two boys: Andrew, 6, and James, 4.
"Through Generation Hope I had access to a mentor, I had access to tuition assistance, and I had access to a hope coach that provided me an abundance of resources," Amaya said.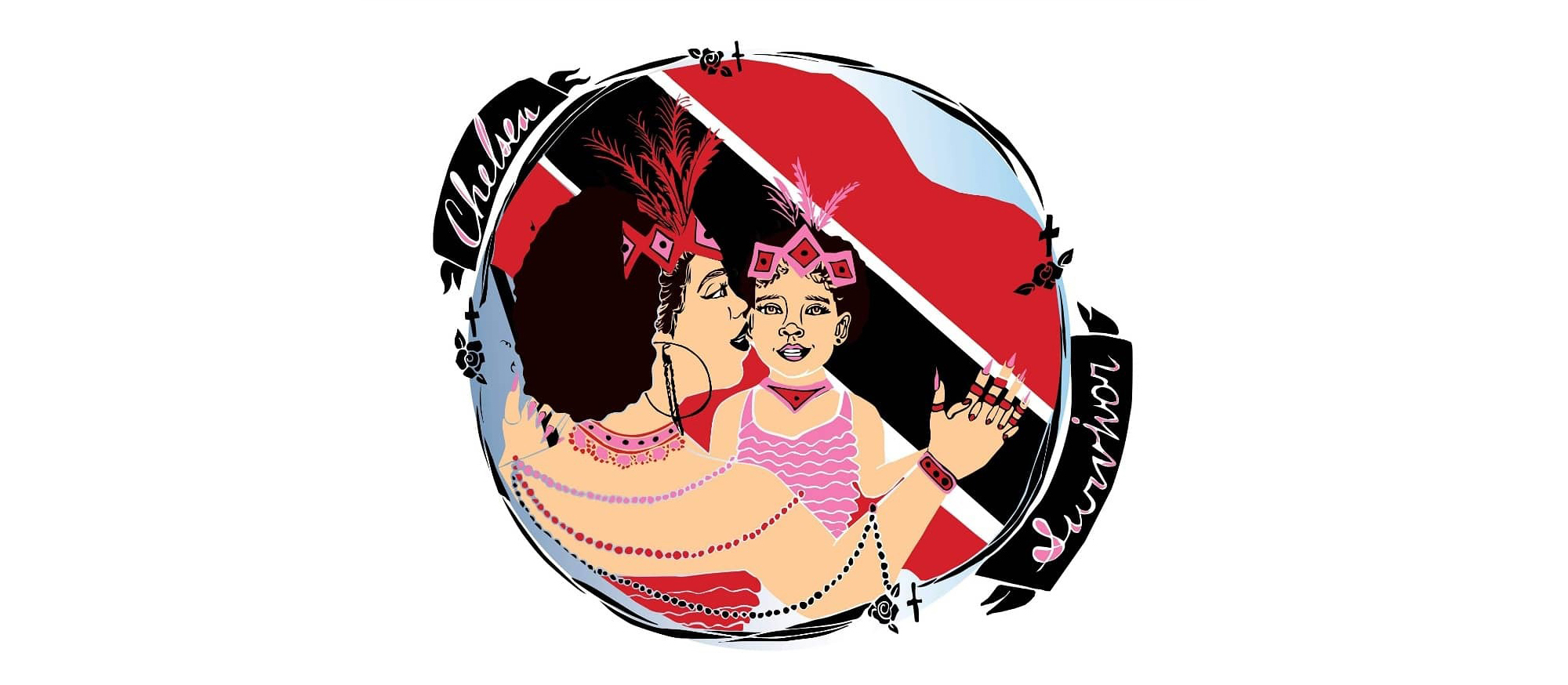 Callender said her "hope coach" even helped her break free from an abusive ex-boyfriend whom she was living with. Callender eventually got a restraining order against him and was able to leave the apartment.
"I didn't even think I could do that with Generation Hope," Callender said. "It just solidified that Generation Hope was where I needed to be at the time."
Childcare was also available for when Callender and Amaya were attending Generation Hope career-building events. Childcare is a recurring problem for students who are also parents — dorms aren't exactly family friendly, and childcare programs on campus are extraordinarily expensive, Amaya said.
[UMD starts program for students who want to help refugees in Prince George's County]
For example, the University of Maryland Child Development Center has a monthly tuition of $1,983 for infants and toddlers, $1,674 for early preschool children and $1,401 for preschool-age children, according to Oma Akuya, the center's health and safety director.
Now that Amaya works full-time for Generation Hope as a student advocacy coordinator, she's working on policy issues to improve the lives of people like her. Amaya said expanding the Pell Grant is a great way to help student parents cover huge expenses such as childcare.
But Lewis pointed out the system itself disadvantages student parents. As someone who's been working to uplift student parents since she founded Generation Hope in 2010, Lewis emphasizes how the lack of data on student parents is one of the most important factors that continue to hold them back.
"Right now, the vast majority of colleges don't track the parenting status of their students," Lewis said. "So, it's really easy to not talk about this population, to not invest in them, to not raise awareness about them and to not know what their experiences are."