By Matthew Weinsheimer
For The Diamondback
The University of Maryland's University Band, Maryland Community Band and Mighty Sound of Maryland Marching Band came together for Kaleidoscope of Bands, a joint performance on Friday night.
If this semester was a song for the bands, the performance was a crescendo into the final note — and a loud one at that.
After nearly two years, the three bands performed in person for Kaleidoscope of Bands at The Clarice Smith Performing Arts Center for the first time since the pandemic began. For the Maryland Community Band and University Band, the Kaleidoscope of Bands was their first return to live performance of any kind.
Despite a lengthy absence, the bands were anything but rusty.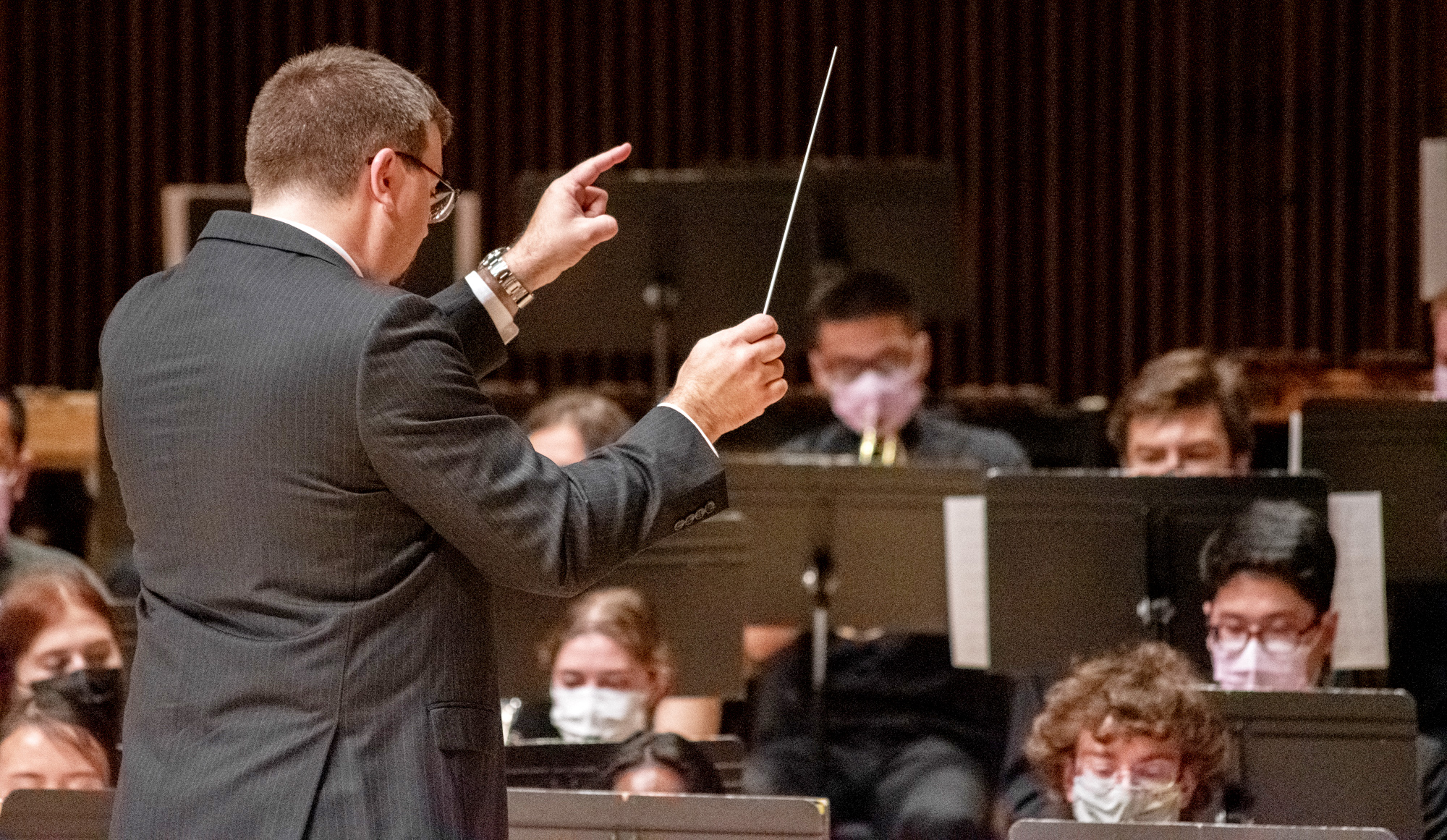 Mark Schlining, a senior aerospace engineering major, was itching to get back on stage.
"We actually had University Band a year ago in the spring … [but] we didn't really have anything to perform, so there wasn't much motivation," he said. "But playing out here, it was cool to see all the people again."
The night began with the University Band, which is open to all students at this university and primarily serves as an outlet for non-music majors. Between soft, smooth ballads and upbeat dances, the band was able to put an impressive array of music together given they only meet once a week.
"University Band is honestly the best ensemble for non-music majors," Schlining said. "I don't know what I'd do without it."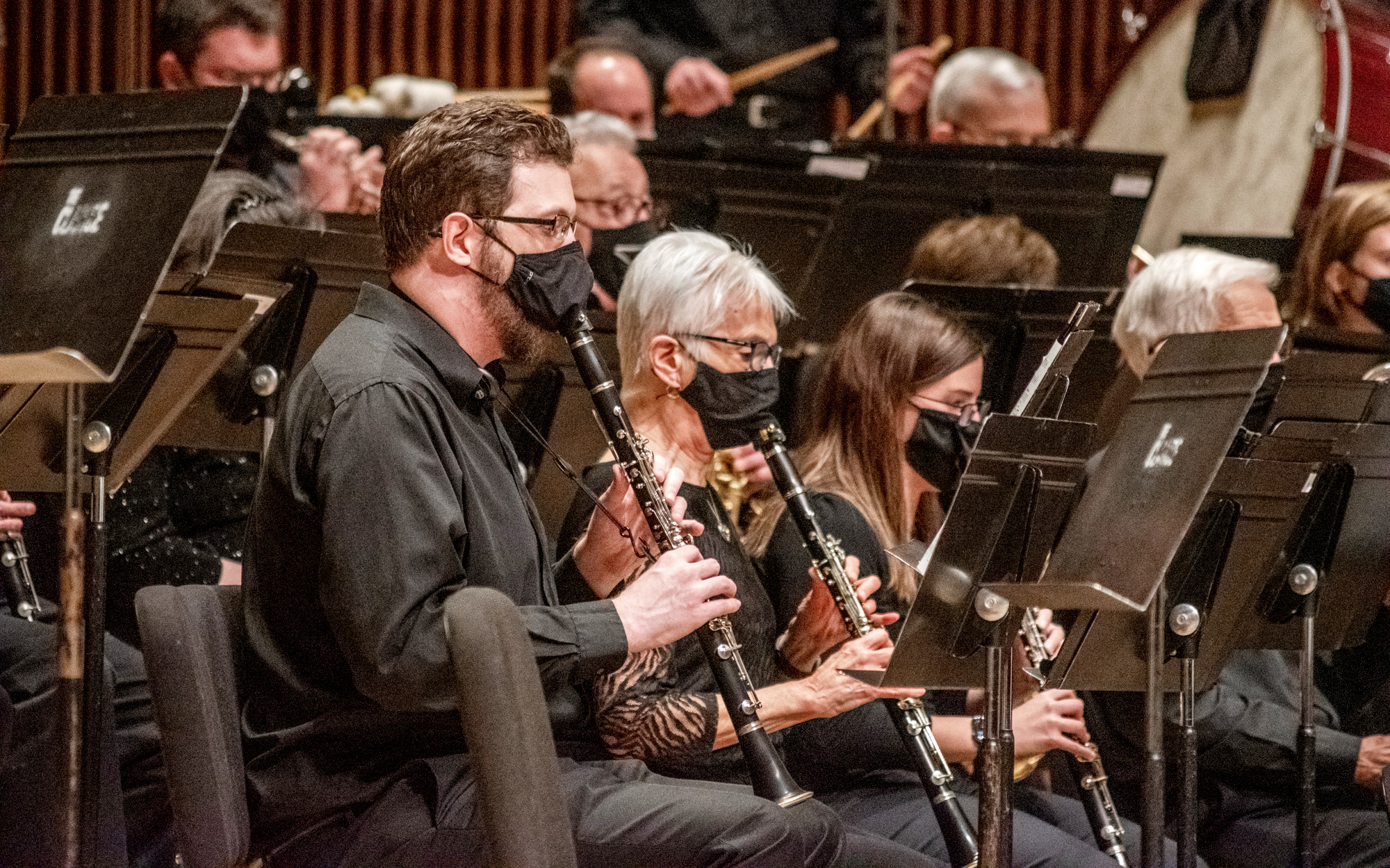 The Maryland Community Band, made up of faculty, staff and alumni, followed with an impressive performance of their own — with just five weeks of rehearsals.
Kathleen Wilson, a university alumna, has been in the band for about 20 years and couldn't wait to get back on stage.
"We've had almost two years off, and we had a new conductor and only about half the people. So I'd say we sounded pretty good," Wilson said.
Her husband, Tom Wilson, could tell how much she missed the stage.
"She was just dying to get back and play," he said. "It was a big deal."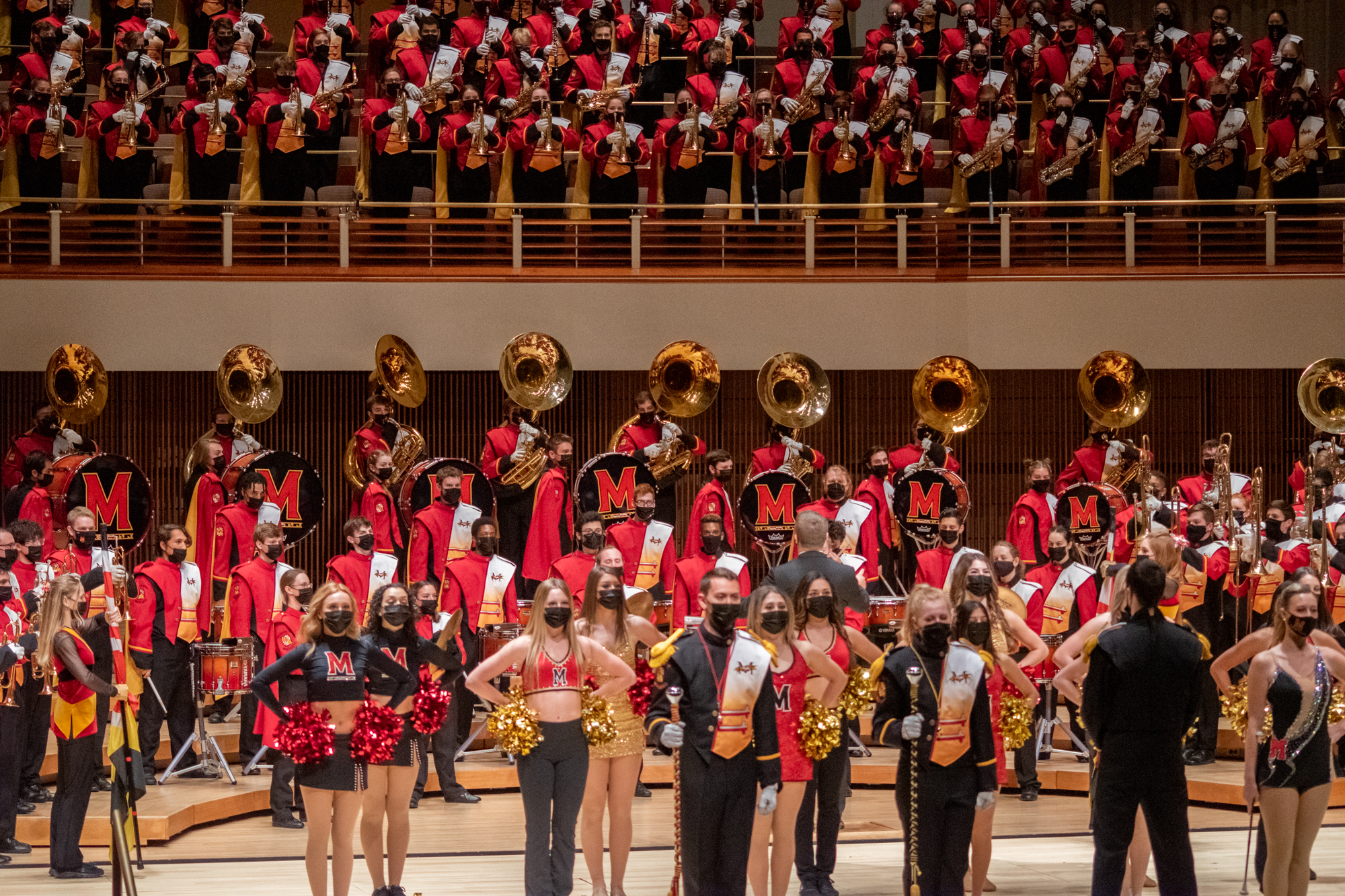 The concert concluded with the grand finale and main event, a powerful performance by the Mighty Sound of Maryland Marching Band.
Tyler Goins, a freshman secondary education math major in the marching band, enjoyed his first Kaleidoscope of Bands performance.
"It is definitely different being in a concert hall rather than Maryland Stadium, but it was nice to play the music again and for it to sound a lot more clear," Goins said.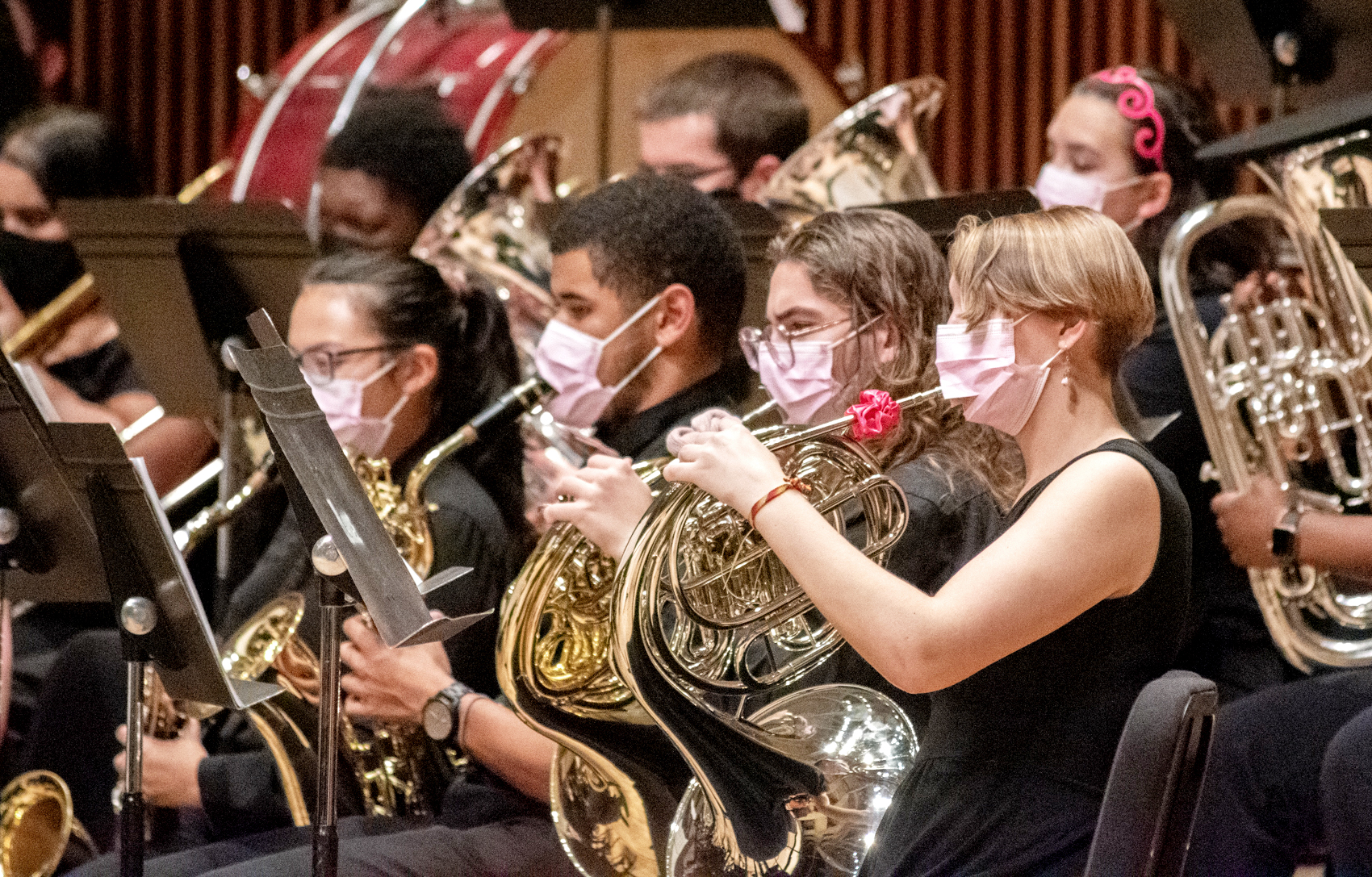 Edward Kirk, a former member of the Mighty Sound of Maryland, thoroughly enjoyed the performance.
"Color guard was awesome, twirlers and dancers were amazing, the band was loud and proud, and … the drum line is fire," Kirk said.
For the Mighty Sounds of Maryland, the semester isn't over yet. The university's football team qualified for a bowl game, which the band will also travel to.
CORRECTION: Due to an editing error, a previous version of this story's captions misstated the day the concert took place. The event was on Dec. 3, not Dec. 4. A caption also misidentified Craig Potter as Alexander Scott. Another caption misstated that Kaleidoscope of Bands was conducted by Alexander Scott. There were multiple conductors. This story's captions have been updated.