A new center at the University of Maryland that aims to provide support to aspiring veteran entrepreneurs and veteran-owned small businesses opened Monday.
The center — called the Mid-Atlantic Veterans Business Outreach Center — will provide support to veterans in Washington, D.C., Maryland, Delaware and Pennsylvania. There are 22 centers nationwide.
The center is a partnership between this university and the U.S. Small Business Administration, which in June awarded a five-year $2 million grant in funding for the center. The initial $400,000 investment in the center will keep it running for 11 months with an opportunity for four one-year renewals, subject to fund availability.
As of 2017, the mid-Atlantic region had a combined market of more than 200,000 existing veteran-owned businesses and a total veteran population of more than 2 million, according to a Small Business Administration report.
U.S. Sen. Ben Cardin (D-Maryland) , who serves as the chair of the Senate Small Business Committee, said at Monday's opening he is proud the center will provide the more than 400,000 veterans in Maryland with an opportunity to explore business opportunities.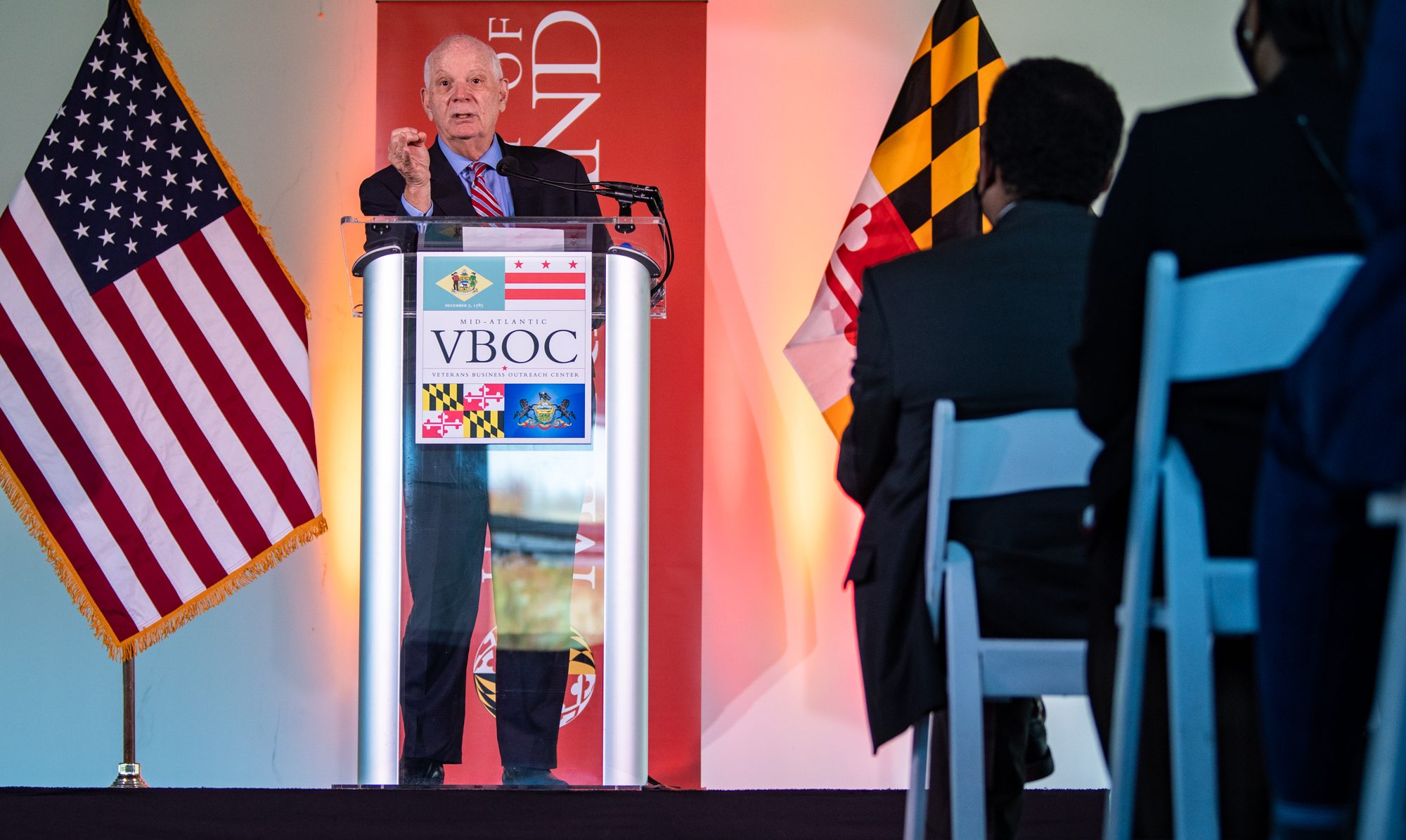 "These programs become so vitally important — so that we can unleash the great talent we have here in America," Cardin said. "What a great day for Maryland."
[Honors College and business school to bring new interdisciplinary program to UMD]
The center plans to collaborate with groups this university already partners with, including the Small Business Development Center and Women's Business Center Network, university President Darryll Pines said at the opening Monday.
Researchers from the business school may also analyze economic impact data from the businesses involved with the center, Pines said.
"We want to ensure that veteran service members are afforded the same chance to pursue their dreams as entrepreneurs," Pines said.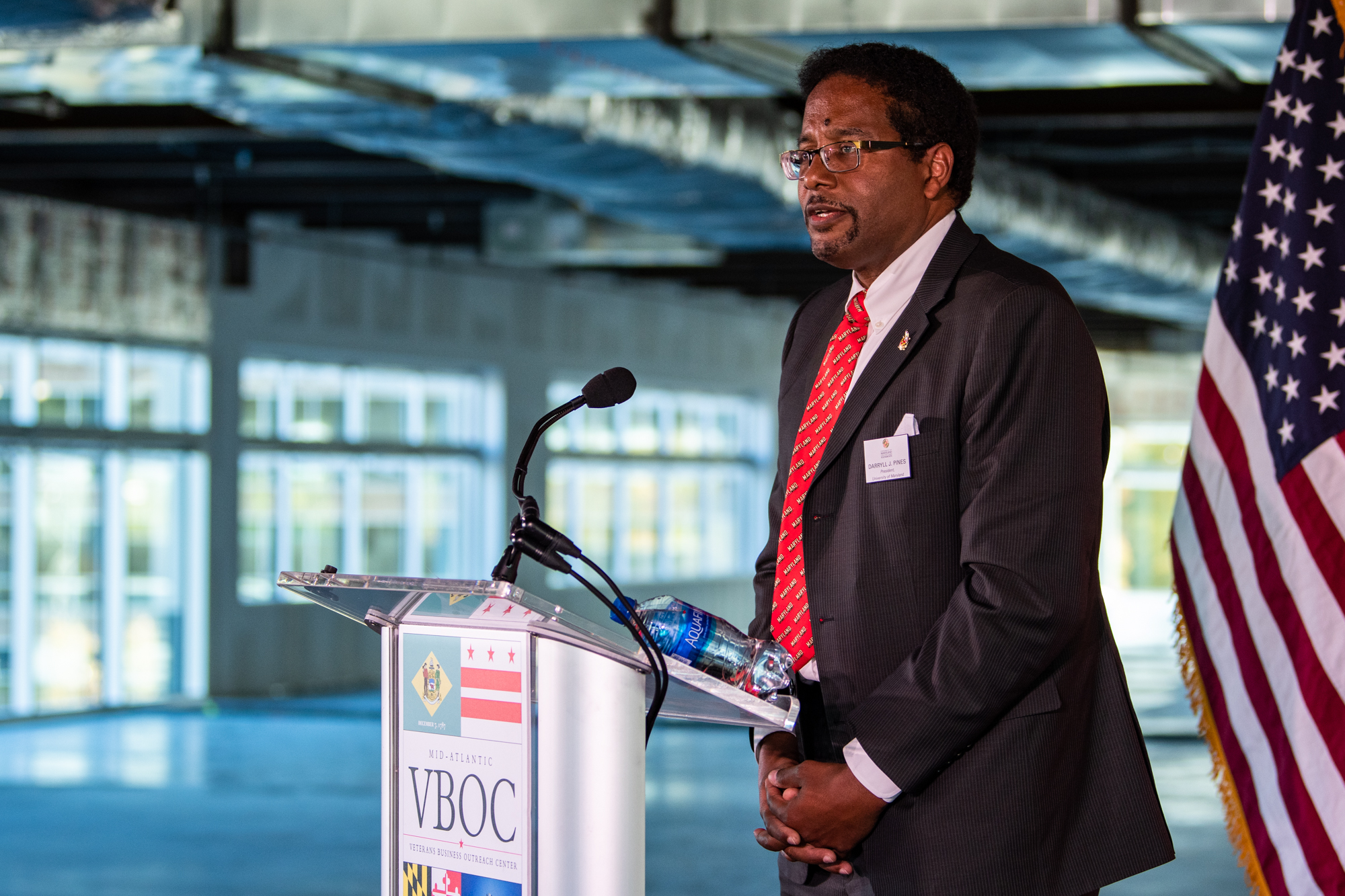 Across the country, the centers provide training to service members and their spouses through the Boots to Business program. The centers also provide counseling, financial skill development and mentoring programs.
Emma McClain turned to these outreach methods when she retired from her role as an Air Force nurse. She felt overwhelmed learning the basics of how to run her business, Nurse Consults LLC, a Maryland firm that assists patients with medical malpractice claims.
McClain hopes the new mid-Atlantic center will provide opportunities for veteran business owners to learn from one another and elevate all of the resources at veterans' disposal.
"I see the center as being an opportunity to truly network and to have … a plethora of people at your fingertips for whichever area you might need [help in]," McClain said. 
[Prince George's County leaders talk small business preservation, affordable housing]
Marine Corps. veteran Jesse Sieff turned to Small Business Administration resources when he founded Sieff Studios LLC., a video production and consulting company in Annapolis, Maryland.
Sieff was shocked to learn how many resources were available to veteran entrepreneurs after finishing his service. He hopes having resources such as the new mid-Atlantic center signals to veterans how much support they have as they transition out of service.
"I just hope that message gets out there and is kind of a beacon of hope for veterans that may not know which way to turn," Sieff said.