Faced with a surplus of free time during the COVID-19 pandemic, many University of Maryland students learned new, crafty skills during their time away from College Park. Others reignited old passions for design that had not flourished since they were younger. 
Many of these pandemic hobbies have inspired student-run small businesses that sell handcrafted jewelry, crocheted goods and clothing, among others. Many of them have experienced a spike in interest among the university community, and some even sold products at this university's NextNOW Fest in September, which helped them embrace the return of in-person business opportunities on campus. 
The return to in-person sales has provided a long-awaited payoff for students' small businesses that spent months of the pandemic perfecting their handmade crafts. 
Barely Original
During her first quarantine closet cleanout, junior marketing and public relations major Samantha Ward was "disgusted" to find out how many clothes she had worn only one or two times pre-quarantine. 
"I sort of realized that, by participating in this vicious cycle of fast fashion, I was doing no good for myself, for the environment and there were a lot of ethical implications to that as well," Ward said. "I thought if I can just make these clothes, I won't be participating in that."
Ward's clothing business, Barely Original, was born out of this desire for more sustainable clothing. For months during quarantine, she scrolled through social media and saved fashion trends to recreate. With the help of a YouTube tutorial and a sewing machine gifted the Christmas before, she began crafting her own clothes.
Ward named her business after the inspiration she takes from current social media fashion trends. From matching sets to patterned flare pants, her pieces are "barely original," she said, but still a positive alternative to overconsumption of fast fashion. 
Despite getting off to a slow start with her brand's social media reach, Ward sold over half of her inventory on the first day of NextNOW Fest, where various student businesses sold their products.
"I experienced a bit of burnout after that because it was really stressful, and I've never [sewn] for other people," Ward said. "I just had to put the sewing machine away for a while and not really focus on it."
Recently, Ward has gotten back into her hobby and is focusing on improving her sewing skills before her next release of custom pieces. 
"For now, I'm just going to continue to work on my skills and get better," Ward said. "I think now is a good time for me to just continue to make things and create."
Simple Gay Apparel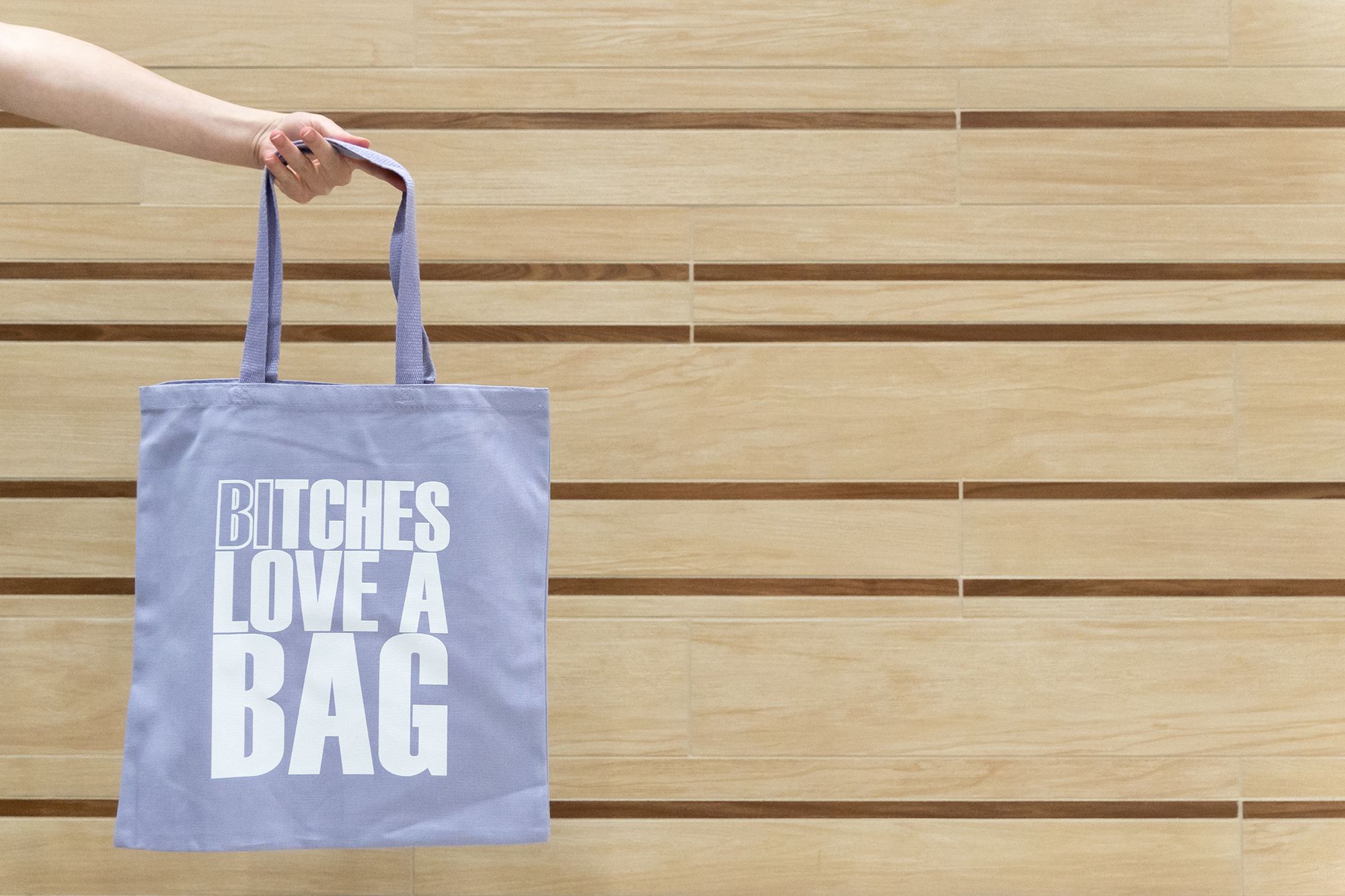 Before Emily Gross created Simple Gay Apparel, she struggled to find gay pride clothing that was subtle, stylish and high quality. 
Gross, who graduated from this university in May with a degree in marketing, said she had nothing against traditional, rainbow-clad gay pride clothing but didn't want to glamorize the gay experience. 
"Not every month is pride month," Gross said. "[Simple Gay Apparel] is owning the complexity in a funny way, and not glossing over how difficult [being gay] actually is."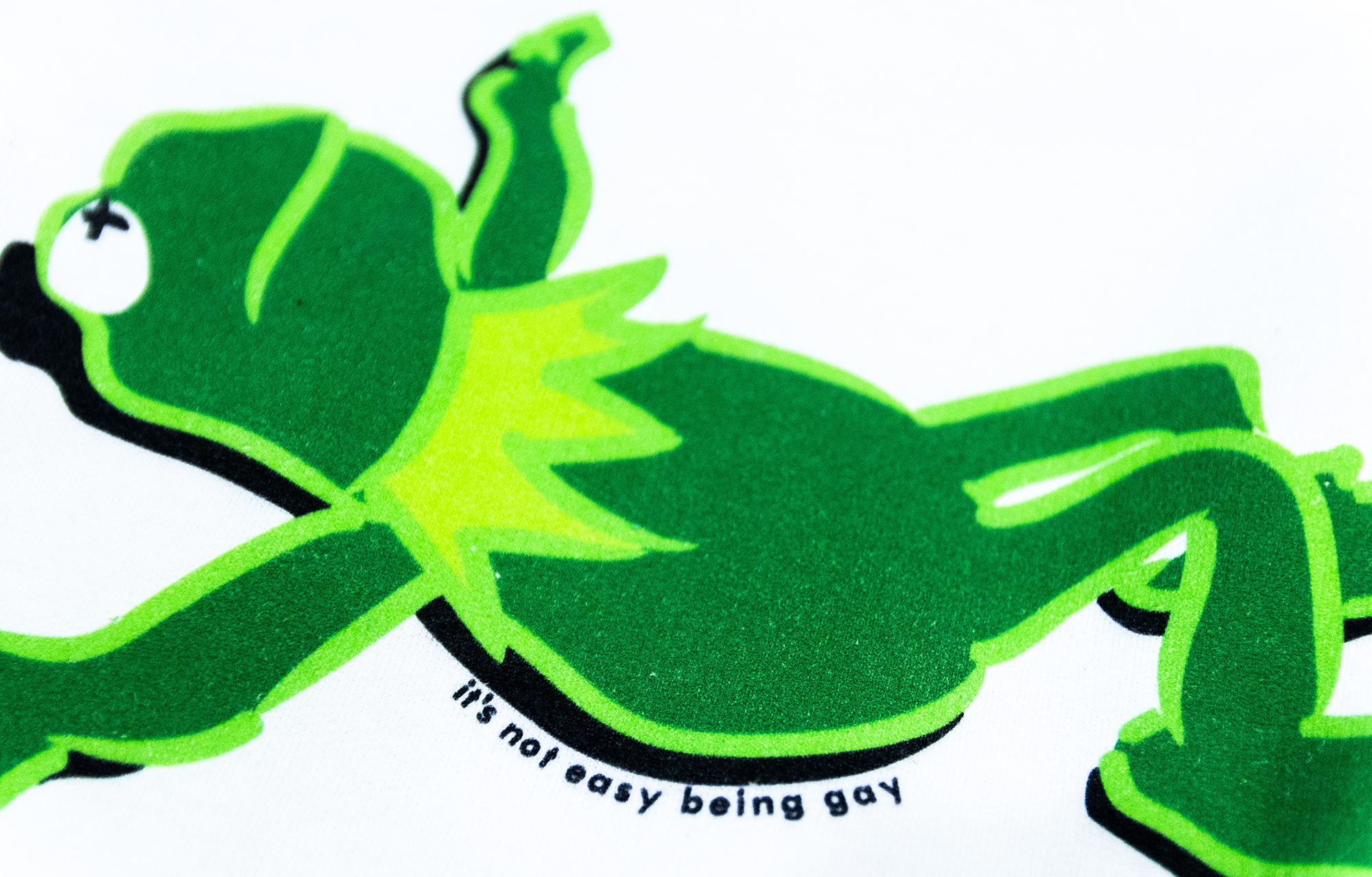 Gross conceived her brand's first piece in 2018 when Kermit the Frog memes had taken hold of the internet. She printed a graphic of Kermit laying on the ground onto a white Gildan sweatshirt, with the words "it's not easy being gay" in small print beneath him. 
"[It's] like a symbol of my company," Gross said. 
After struggling to promote her brand on social media during the pandemic, Gross has seen a spike in success for Simple Gay Apparel this year. She sold more than $1000 worth of merchandise at the First Look Fair last week.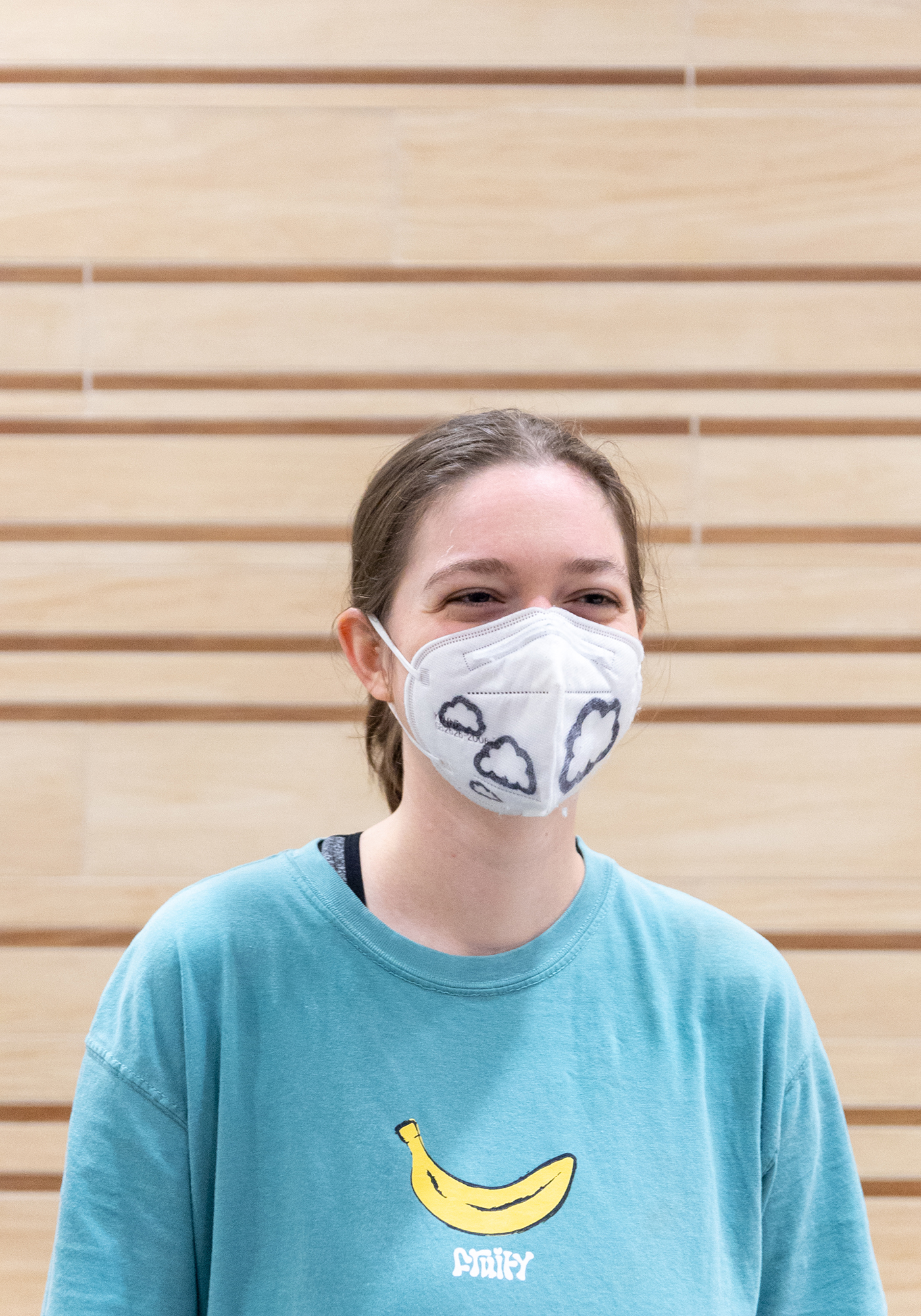 "[The First Look Fair] was wonderful. It's cool to see this thing that you're working on … frustratingly for years have this success," Gross said. 
She credits her success to pieces that point out "a kernel of truth" about the LGBTQ+ experience. Among Gross' most popular products is a tote bag that says "Bitches love a bag" and a shirt with a banana and the word "fruity" on it.
"I wanted to have a way that LGBT people could signal to each other, not necessarily everyone," Gross said. "It's for gay people … to communicate with each other in a fun way, in a safe way, in a knowing way."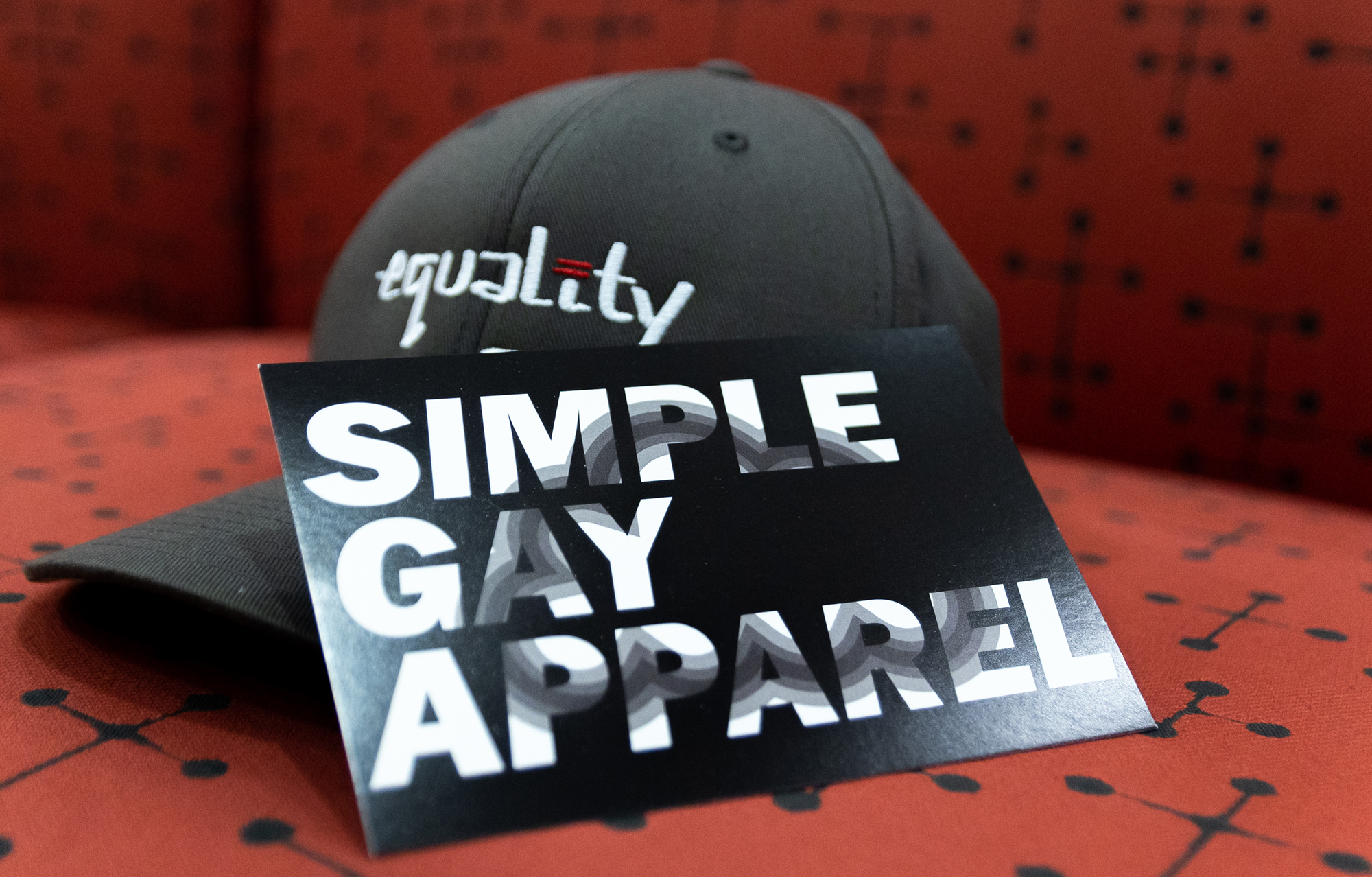 Handmade 4 Aid
Elaine Sanico co-founded Handmade 4 Aid in the summer of 2020 at the height of the Black Lives Matter movement. 
Sanico, a sophomore mechanical engineering major, said she wanted to support the movement but didn't feel safe attending protests during the pandemic. She decided to sell handmade jewelry and donate a portion of the proceeds to charities that support causes close to her heart. 
"It's not safe because of COVID to go out and go to the protests and everything, so how can I give back to like these communities that need it, and not just sit around?" Sanico said. "I took that and I decided to make jewelry." 
Handmade 4 Aid has partnered with charities to bring COVID-19 relief to the Philippines and target the recent rise in hate against members of the Asian American and Pacific Islander community. Since Sanico and Handmade 4 Aid's co-founder are both of Filipino heritage, she said it's important to them to donate to organizations connected to that heritage.
Before Handmade 4 Aid's sales at NextNOW Fest, Sanico said her products had raised more than $1700 for organizations helping her chosen social causes. Sanico anticipates that profits from NextNOW Fest will put her business past the $2,000 donation mark. 
After NextNOW Fest, Handmade 4 Aid took a fall hiatus so its creators could focus on school. But the plan is to continue jewelry production closer to winter break, with the addition of new items to the business such as custom earrings. 
Juhwitty Crafts
Jenny Witt has had a love for crafting and upcycling since she was little.
"When I was a kid … [my mom] would say, 'Take five things out of the recycling bin and make something new,'" Witt said. "That was kind of what started it all. I was crafting after that."
Since 2019, Witt has been sharing her lifelong hobby with the world through Juhwitty Crafts, a fiber arts shop that sells embroidery, crochet and jewelry made from sustainable materials. They are made using various mediums: yarn, vintage beads and other upcycled materials. 
Witt takes pride in her ability to make art out of anything, such as a stuffed animal she made out of a pink fluffy scarf and flannel she found in her roommate's car trunk. Currently, she is using turquoise beads from necklaces gifted to her by her grandmother to make other jewelry accessories. 
"It all just starts where you find the materials, and then it just ends up turning into something," the senior agricultural and resource economics major said.
Witt emphasized this university has provided avenues for her to grow her business. Along with being a NextNOW Fest vendor, she has participated in knitting clubs and student-run arts events. 
"Not all of us are Clarice students, so it's really nice to see that we're still supported as different artists," Witt said. 
And Witt isn't planning on stopping anytime soon. She will continue promoting her shop on social media and selling at markets. 
cloud999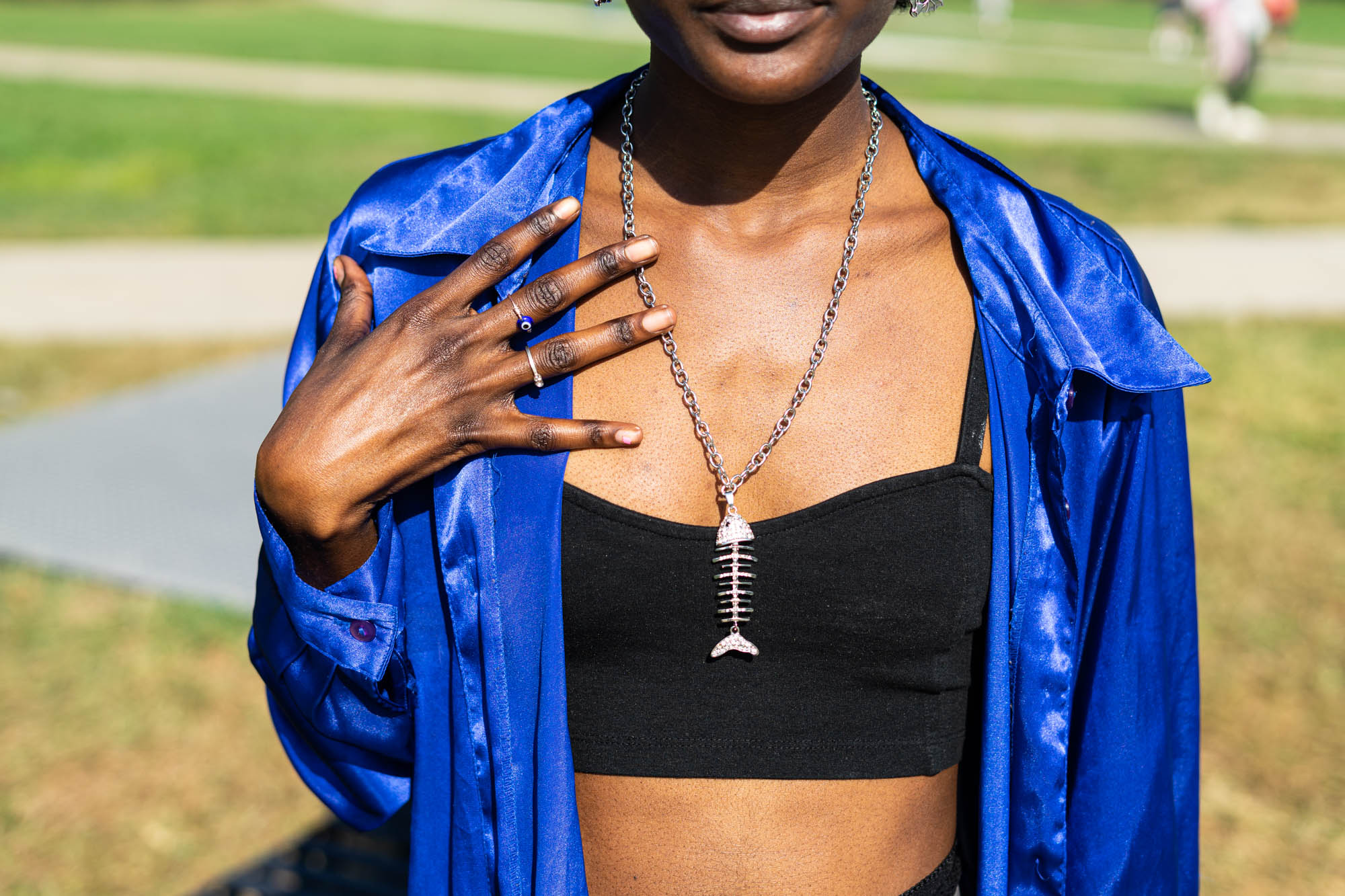 Senior psychology major Kay Weekes has always loved wearing eccentric jewelry. When they struggled to find these unique pieces in stores, they decided to make it their post-quarantine passion project. 
Weekes' jewelry shop, cloud999, produces eclectic earrings for those looking to make their outfits stand out. From colored dice to baby dolls, they create earrings from anything that catches their eye. 
"Sometimes, I genuinely will be walking around the store, and I'll see a toy, and I'm like, 'I want to put that on my ears,'" Weekes said. "Whatever I see, I try to think about how I can switch it up a little bit." 
Weekes started their business this past February. As a new shop owner, they said NextNOW Fest was key to boosting cloud999's visibility. They started their shop's Instagram page last week after receiving requests at the festival.
After selling out some varieties of earrings at NextNOW Fest, Weekes plans to create new products in the future, including necklaces and clip-on earrings.
"I definitely want to keep expanding and growing," Weekes said. "Having crazy things like doll heads and scissors hanging from your ears, it's just a fun way to make your day a little bit better when you look in the mirror."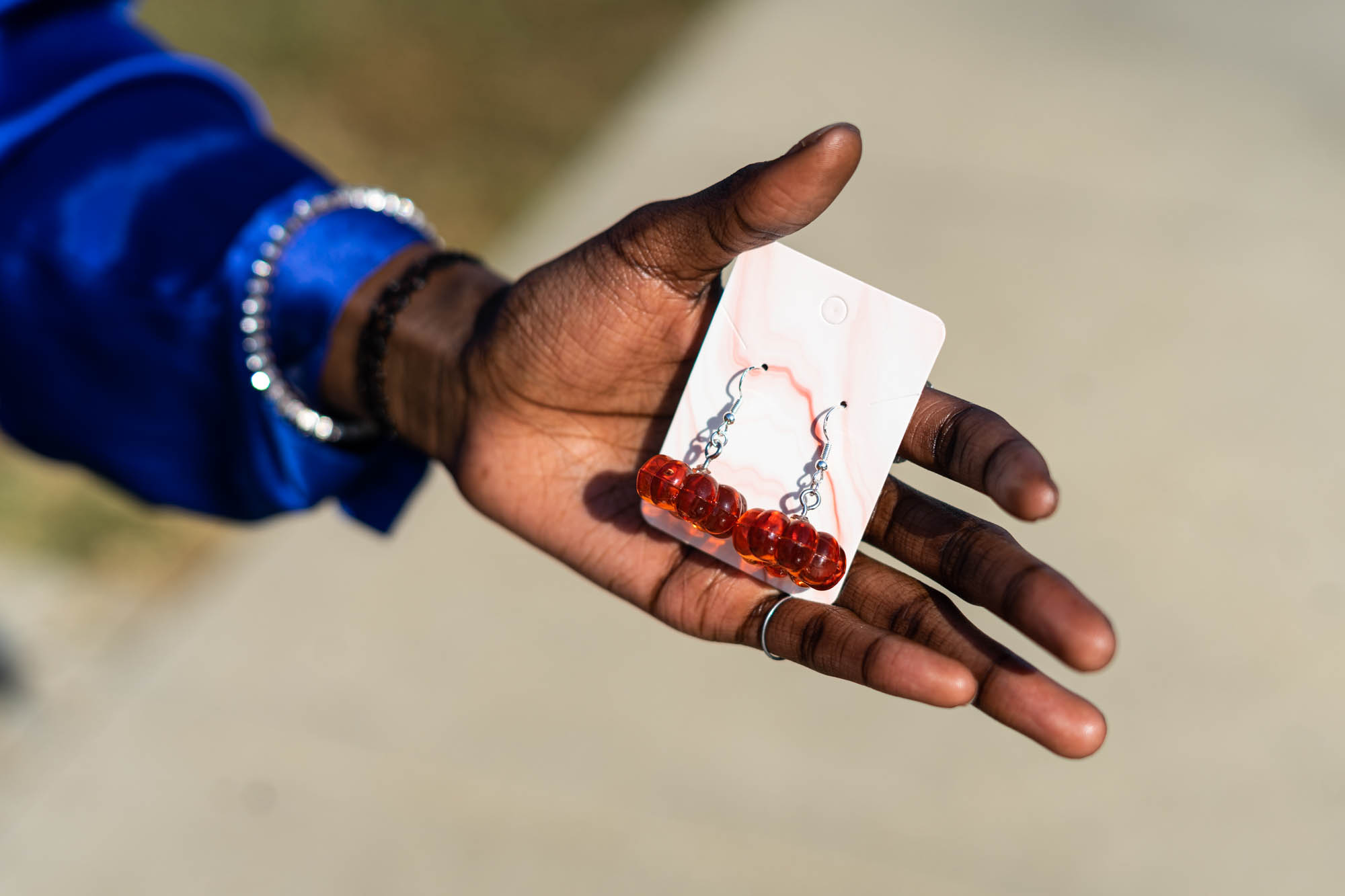 The Burrow's Garden
Lifelong friends Kayla Swisher and Ava Laubach learned how to crochet from Swisher's grandmother when they were kids. Now, about a decade later, they're using these crafting skills to create crochet bags, hats and handmade resin earrings for The Burrow's Garden.
The Burrow's Garden started as a passion project for Swisher, a sophomore nursing student at the University of Delaware planning to transfer to the University of Maryland this spring. 
Swisher found her passion for making earrings after pressing flowers from her backyard and accumulating multiple jars of them. She noticed that resin earrings with pressed flowers sold on Etsy for $30 and decided to try her hand at making them. 
"I made Harry Potter earrings with character names and quotes, and I would put flowers in it, and then those kind of blew up on TikTok, and that's the main thing I sold for a while," Swisher said. 
But Swisher quickly became overwhelmed with the workload of crocheting and hand-making dozens of earrings, all while balancing school. So, she roped in her best friend Laubach, a freshman information systems major at this university, into the business. 
"If I'm making 80 plus earrings, I have no time to crochet," Swisher said. "I was like, 'Well, my best friend can make these so fast.'"
As a freshman, Laubach's schedule isn't as packed as Swisher's, so while Swisher is working towards her nursing degree, Laubach takes over. 
The Burrow's Garden plans to continue its trademark resin earrings in the future, but Swisher and Laubach also plan to expand their crafts to custom bookmarks. 
After shipping orders across the world during the pandemic, Laubach said NextNOW Fest provided an opportunity for the brand to connect with her campus community. 
"Hand delivering it to people at UMD was so fun. When I gave the bag to this one girl, I swear she started crying, and I was like, 'Oh my goodness,'" Laubach said.