This article is part of The Diamondback's 2021 Welcome Back Guide. Click here for the rest.
As a college student without a car, there are several ways to travel on and near campus.
Shuttle-UM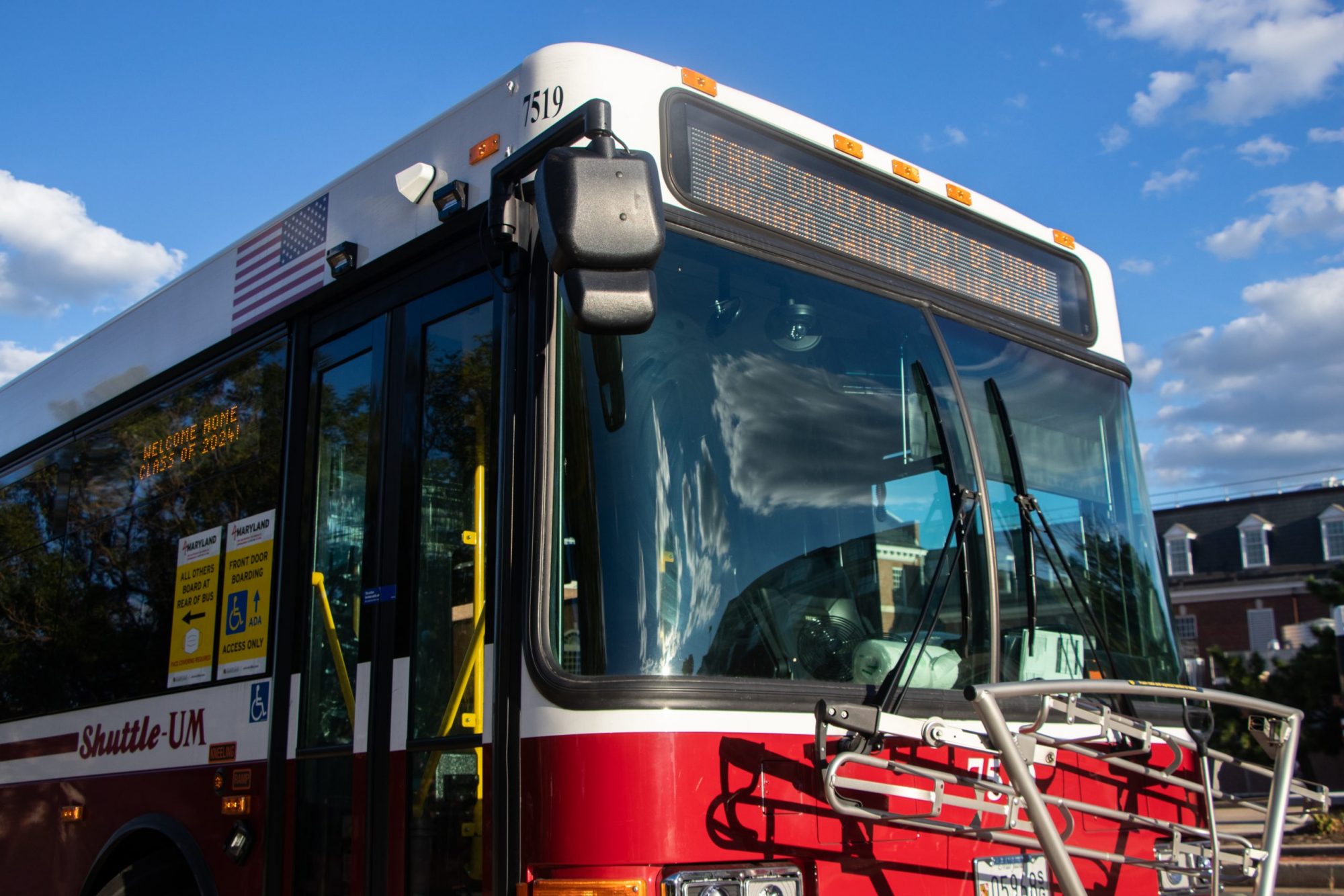 Run by the University of Maryland's Department of Transportation, Shuttle-UM provides 19 routes ranging from on-campus destinations to neighboring counties.
#104 connects the Regents Drive Garage with the College Park Metro Station, while #133 Grocery Shopping Shuttle goes to the Mall at Prince George's. 
Several routes, including #105 Campus Parking Connector, circulate campus. Some, such as #114 University View, #127 Mazza GrandMarc and #132 The Varsity stop at nearby apartment communities.
For commuting Terps or those visiting home, #108 Adelphi, #109 River Road, #111 Silver Spring, #113 Hyattsville, #126 New Carrollton, #141 Gaithersburg Park & Ride, #142 Columbia Park & Ride and #143 Greenbelt provide service farther off campus. 
All Shuttle-UM buses are free for university students and College Park residents, paid for by mandatory student fees. 
For more information, including route schedules and maps, visit transportation.umd.edu.
Public transportation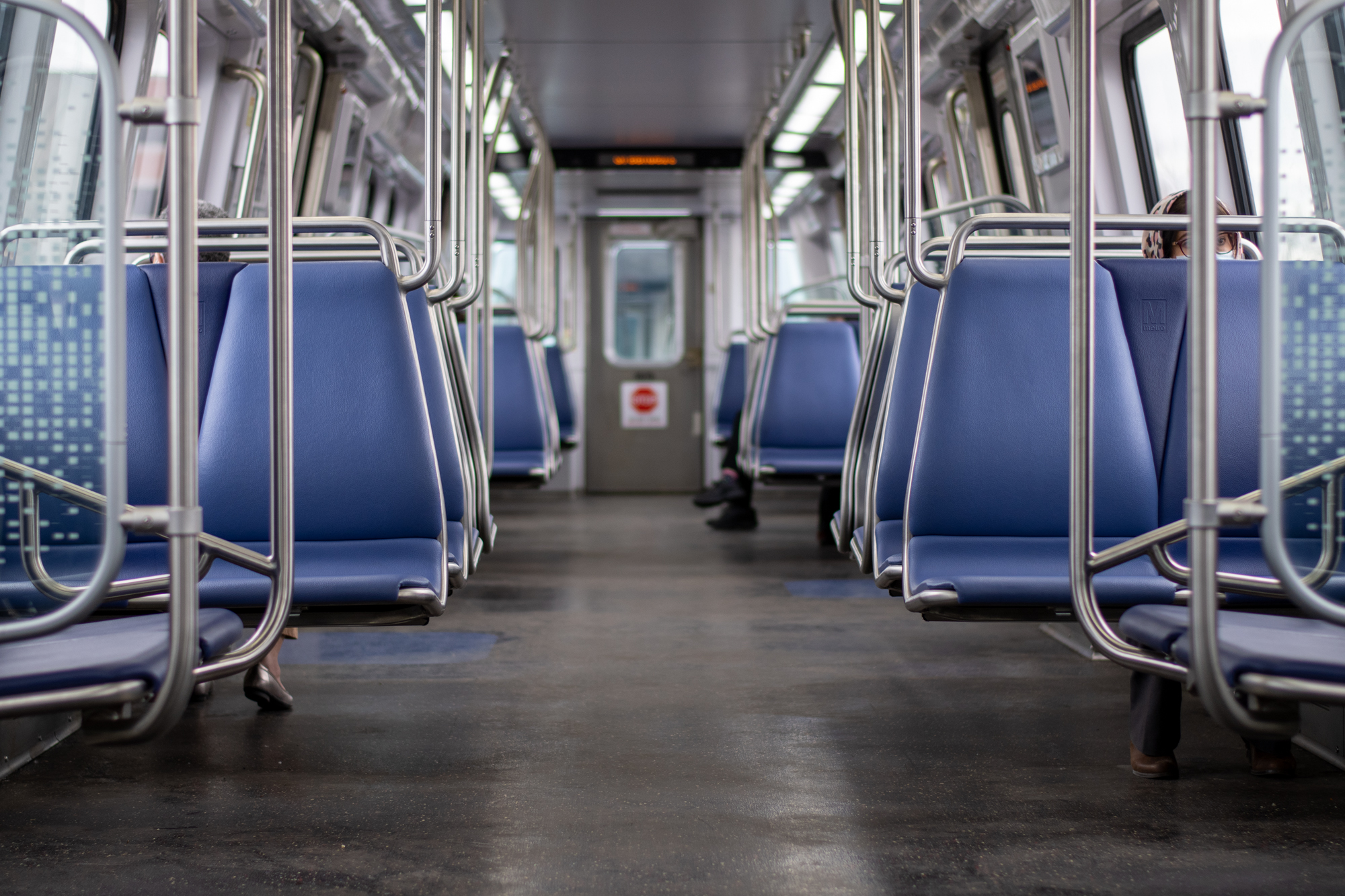 The College Park Metro Station provides easy access to the rest of the Washington, D.C., area. Students can reach the station by taking #104 College Park Metro or walking through Old Town. 
Located on the Green and Yellow lines, Terps can easily reach Gallery Place, L'Enfant Plaza, the Wharf and Reagan National Airport without even having to switch trains.
Due to platform renovations, the College Park Metro Station is closed until Sept. 6. In the meantime, the Washington Metropolitan Area Transit Authority is providing free shuttles to the Fort Totten Metro Station.
The MARC train also stops at the College Park Metro Station. It's part of the Camden Line, which runs from Camden Yards in Baltimore to Union Station in Washington, D.C.
For out-of-state Terps, there are Amtrak stops at New Carrollton, which is accessible by #126 New Carrollton and metro on the Orange Line, and Union Station, which is accessible by metro on the Red Line.
Several Metrobus routes run near and through campus as well. These include the 83 and 86 — the College Park Line — C2 from Greenbelt to Twinbrook, C8 from College Park to White Flint, and F6 from New Carrollton to Fort Totten.
The Route 1 Ride, or Bus Route #17, provides bus service between Ikea and the Mount Rainier Terminal. 
The Maryland Transportation Administration Commuter Bus #204 connects College Park to Frederick.
Ridesharing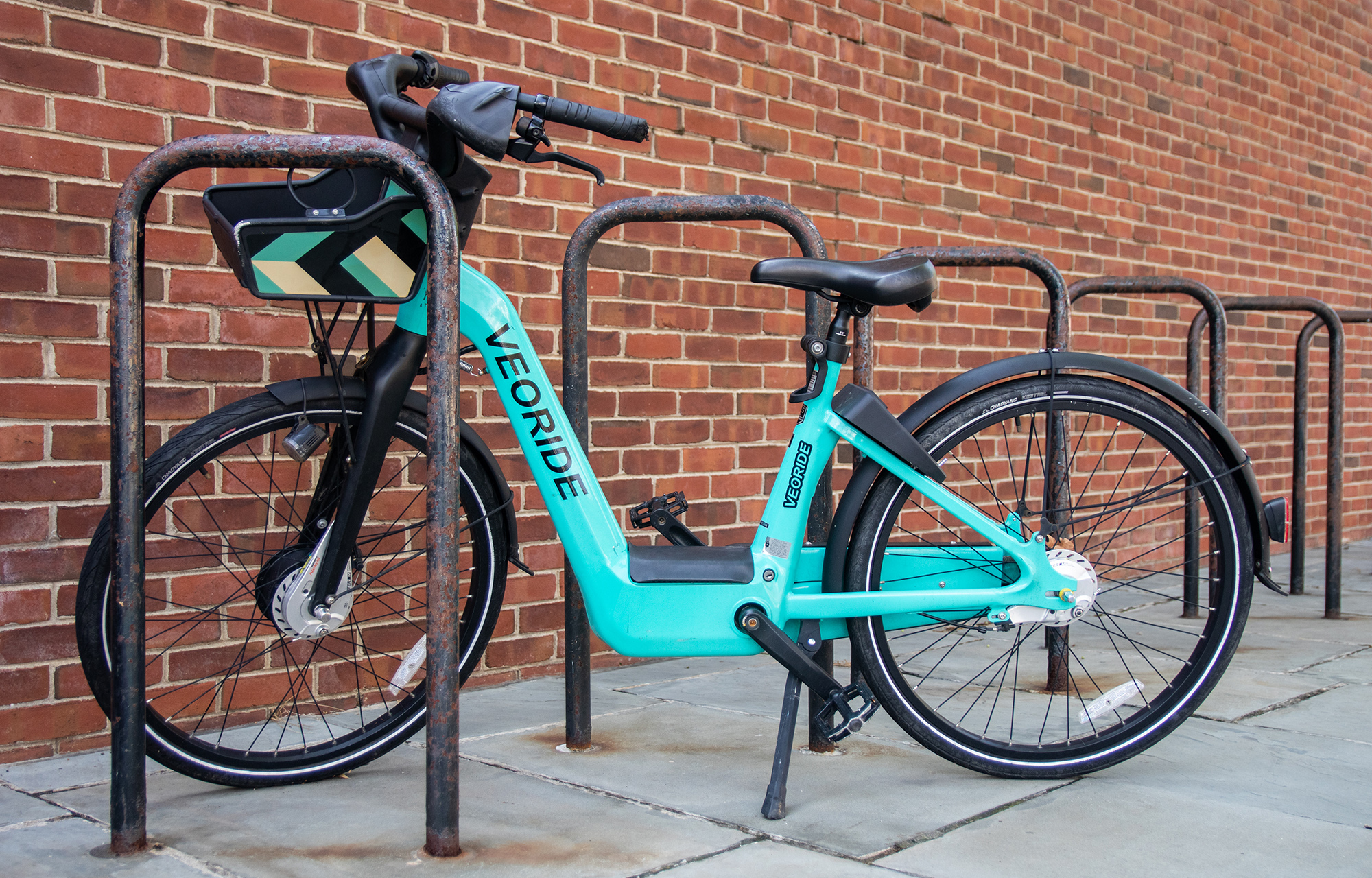 VeoRide is the electric bike and scooter program at this university. Terps can scan QR codes with the Veo app to rent bikes and scooters.
At the end of the trip, users can park bikes and e-bikes at any public bike rack. Scooters can be parked in areas designated on the Veo app. 
Bikes and e-scooters are available between 5 a.m. and 9 p.m. and both cost $1 to unlock. However, bikes cost 20 cents per minute of use, while e-scooters cost 25 cents per minute of use.
For those looking to rent a car, students at this university can save up to $45 on an annual Zipcar membership for $25 per year. Driving rates are $9.50 per hour or $79 per day.
Membership includes free gas, secondary insurance, maintenance, roadside assistance and 180 miles per day.
Zipcars are available in two spaces in Mowatt Lane Garage, two spaces by Cole Field House and four spaces in Regents Drive Garage.