Amy Hahn remembers bolting down the stairs to the Tawes Hall basement, late to an interview and clutching what she thought was a broken camera. Hahn, who graduated from the University of Maryland in 2009, was in tears — she thought she would have to pay thousands of dollars, miss her story and fail her class.
But when she reached the bottom of Tawes, Al Perry was there. He helped her calm down and gave her a new camera. And when she came back later, the camera was fixed.
Perry, the former studio manager at this university's UMTV studio, died July 4 after suffering a heart attack at his church. He had retired in the spring of 2020 before the pandemic shut down the campus. Perry is remembered for his calm aura, voice of reason and devotion to his faith.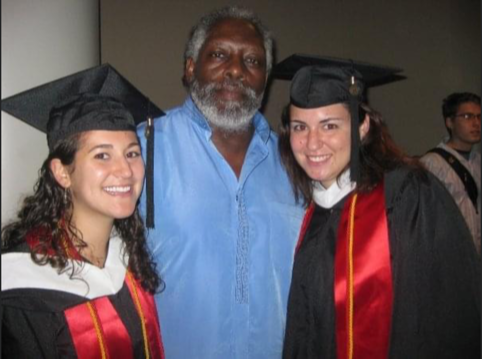 "This was a guy who was incredibly friendly to everybody that he interacted with, saving students' projects from catastrophe whenever the computers would crash," said Eugene Obah, who graduated from this university in 2011.
Jack Feeley, who graduated in 2012, remembers working in the studio with Perry. The two of them were sitting together in the server room, but the second Perry stepped out, something went wrong with one of the tape decks. Feeley had no idea what was happening.
But in walked Perry, with his signature strut and a set of keys in his hand, Feeley said. Perry walked Feeley through exactly what went wrong. Perry always kept his cool, Feeley remembered. And that moment stuck with Feeley years later. 
Sue Kopen Katcef, former Capital News Service broadcast bureau director, described Perry as a "gentle soul." She also remarked on Perry's calmness. 
As Lucy Dalglish, the dean of the journalism school, put it: "The more hectic the show, the calmer he got."
Alex Flum, who graduated from this university in 2018, remembers staying back after finishing a broadcast with CNS. Flum would stay and watch Jeopardy some nights, and he'd talk to Perry while they were there. They'd share music and conversation, Flum remembered, and they kept sending texts and sharing songs after Flum graduated. 
"Al was like my good buddy in there, and he was just very calming," Flum said.
When students visited years after their graduations, they were met with warmth from Perry. Dennis Ting, who graduated in 2014, had only worked at CNS for a short time. But when Ting returned for a visit, he didn't even have to tell Perry what he had been doing because he had been keeping up with Ting's career. And when Bianca Scherr, who graduated in 2005, returned to visit eight years later, she remembers Perry greeting her with a "huge hug."
Norman Carter IV, who graduated from this university in 2010, forged a bond with Perry. There weren't many Black men in important positions at the university, and seeing Perry made him more comfortable, he said.
"It was very welcoming to see someone that looked like me, who had an integral role in the field that I was going to be studying," Carter said. 
Perry always had a level head, Carter remembers. There is so much pressure and so many deadlines,  but Perry's faith always allowed him to stay calm, Carter added.
"If you were to look up the word patience in the dictionary, it'd be Al's picture next to it," Carter said. "He is the calming spirit of the journalism school."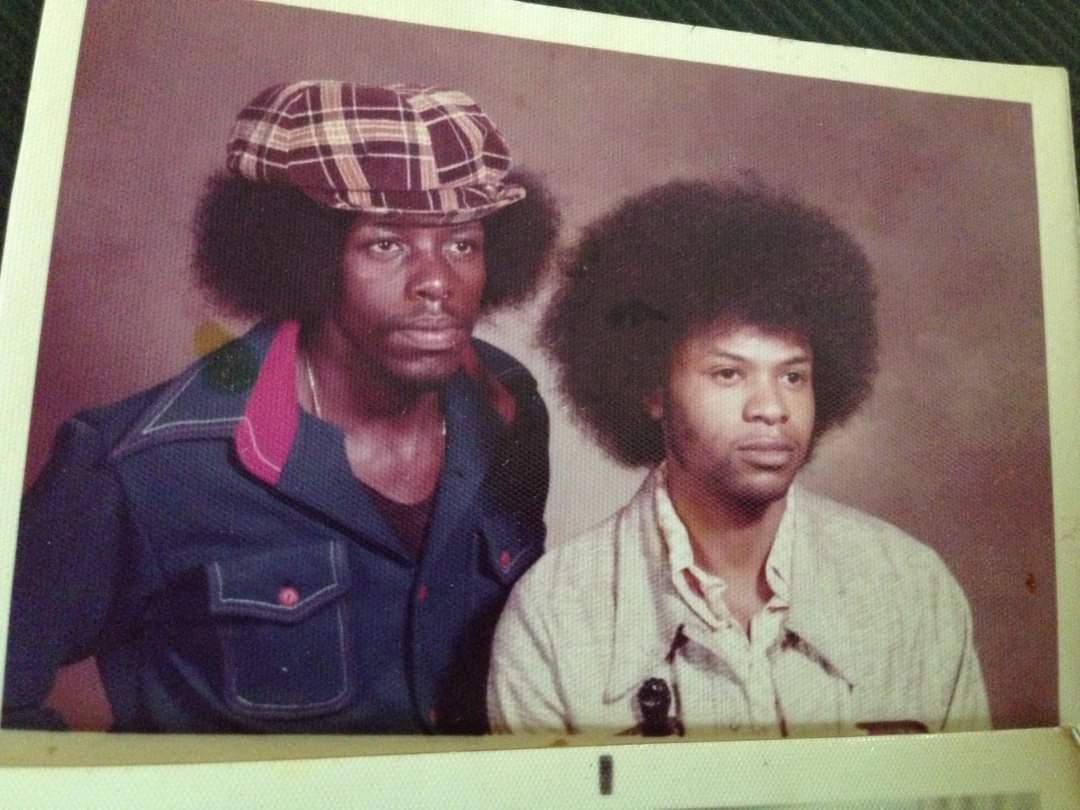 Perry also loved his family, and he would always check on his mother. He grew up independent and inquisitive and he would always help his mother whenever she needed something set up or was having electronic problems, his family said.
"Everyone has special relationships with their children in different ways, but Uncle Alvin, he was obedient, he loved his mother," said Cynthia Mooney-Richmond, his eldest niece.
Uncle Bubba, as he was known to his nieces and nephews, was the voice of reason in the family. The family knew that if they asked him for advice, they had to be really prepared to hear it.
One of Perry's cousins had asked him about a situation where there were two men who wanted to date her. He told her that it wasn't a dilemma because neither of the men were worth her time, Mooney-Richmond said.
"If you don't really want the truth, please don't ask because he's gonna tell you straight up," Mooney-Richmond said.
And at church, it was evident that Perry truly embodied what he believed, Carter said. Perry always had a scripture for any tribulation, and he had immense respect for everyone.
When Carter and Perry worked together in the media ministry, Perry would often poke fun, especially if he knew that you were asking a question you knew the answer to. His jokes would always come from a place of love, Carter said.
"If I was like, 'Well, how should I frame the shot?' … He's like, 'I know you didn't pay all that money for a degree and don't remember how to do this,'" Carter said.
There was also something uniquely authentic about Perry, Carter said.
"He's someone that when he talks to you makes you feel like you're the only person that's in the room, like you're the only person that matters," Carter said.
Perry's legacy will live on through the Alvin P. "Bubba" Perry Scholarship Fund. His Dollarway High School graduating class announced the establishment of the fund at his final farewell on July 17 in Pine Bluff, Arkansas, according to a message from Mooney-Richmond.
CORRECTION: Due to an editing error, a previous version of a photo caption in this story misstated Lindsay Denmark's first name. The caption has been updated.