University of Maryland students joined environmental activists from across Maryland at a virtual rally Tuesday to advocate for the FUTURE Act, a state bill that would require all public universities to become carbon neutral by 2035.
Organizers from MaryPIRG chapters who helped write the bill, including some from this university, were among those who joined the bill's sponsors — Del. Jared Solomon (D-Montgomery) and Sen. Jim Rosapepe (D-Anne Arundel & Prince George's) — at the rally. The House Appropriations Committee is holding a hearing on the bill Thursday.
"We know that the climate crisis is the biggest challenge humanity has ever faced, and we also know that we're going to be the first generation to bear the brunt of its impacts," Reese Barrett, a coordinator of the MaryPIRG Student Climate Action Coalition campaign who helped write the bill, said at the rally. "This is not a radical idea."
This university already has a plan to become carbon neutral by 2050 — but climate activists have demanded more ambitious plans.
[Maryland lawmakers discuss climate change, environmental justice at virtual hearing]
The bill consists of three "scopes" to achieve carbon neutrality. The first two require universities to be carbon neutral for direct university emissions, such as power plants, and indirect emissions, such as products the university buys, by 2025. The third scope requires carbon neutrality for all emissions from students, faculty and staff by 2035.
"We see this as the first step of many things that we could do to have a cleaner, more renewable, greener, better, happier, healthier future," said MaryPIRG campus organizer Sarah Shames. "But we need to do something because if we do nothing right now, it's not going to help."
The bill suggests universities achieve carbon neutrality by reducing emissions and by purchasing carbon offsets.
Carbon offsets are purchases that help balance out carbon emissions. They compensate for carbon dioxide emissions by providing a reduction in emissions elsewhere.
Some carbon offsets, such as putting methane caps on landfills, have a clearer emissions reduction. But others, such as planting trees, are less effective because it takes years to see the effects of carbon reduction, said Michael Hicks, a computer science professor at this university who has investigated carbon reduction strategies.
A certain percentage of the offsets must be focused on helping communities that are at higher risk from climate change, according to the bill. The percentage scales up over time, starting at 5 percent in 2025 because many offsets do not currently benefit the most vulnerable communities in any true way, Barrett said in an interview.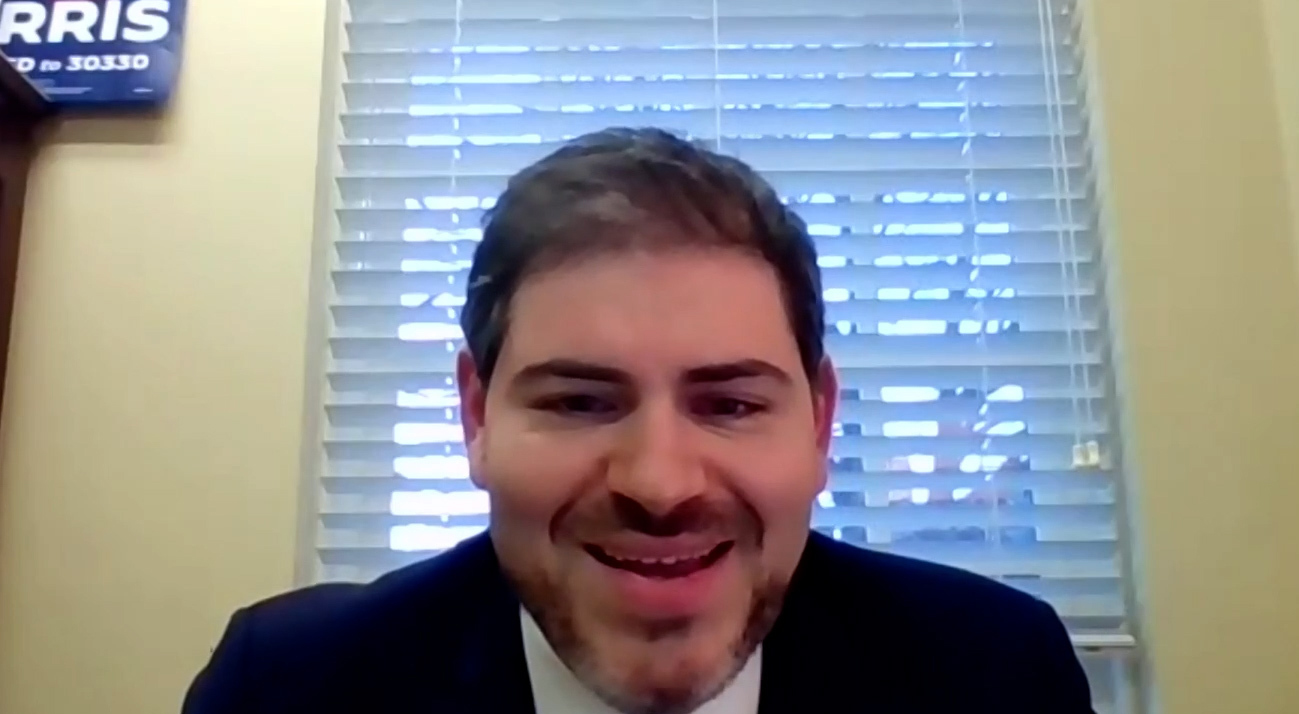 "If the university system is going to be purchasing offsets, we are starting down the path of making sure that those offsets include a percentage that go toward fighting environmental injustice and lifting up the communities that have been hardest hit by these issues over the last decades," Solomon said at the rally.
[UMD opposes state bill that would overhaul how Maryland handles public records requests]
The bill is not the only measure that could affect the path to carbon neutrality at this university, this university's Sustainability Manager Mark Stewart wrote in an email.
The Sustainability Council — a group that advises the community and administrators about issues related to sustainability — and the Student Government Association have recommended to university President Darryll Pines that the university become carbon neutral by 2025, Stewart wrote.
"In my experience, Maryland and other universities are on board with this idea already," Hicks said. "It's great that students are holding their feet to the fire, but I think they were already stepping into the fire beforehand."
At Tuesday's rally, Barrett said she has heard university leaders across the state are on board with the science behind achieving carbon neutrality. Still, she emphasized the importance of an ambitious timeline.
"It's true that taking meaningful action on climate is not an easy or cheap thing to do," she said. "However, I'd like to ask them this: What is the cost of inaction?"