As the University of Maryland got its first snow of the new year Sunday, students left their schoolwork behind and took to the snowy campus, building snowmen, sledding and partaking in snowball battles.
Outside Xfinity Center, students used sleds, cardboard and even skis to ride the slopes next to Gate B. Among them was Glenn Medina, a graduate student from Florida, who was sledding for the first time.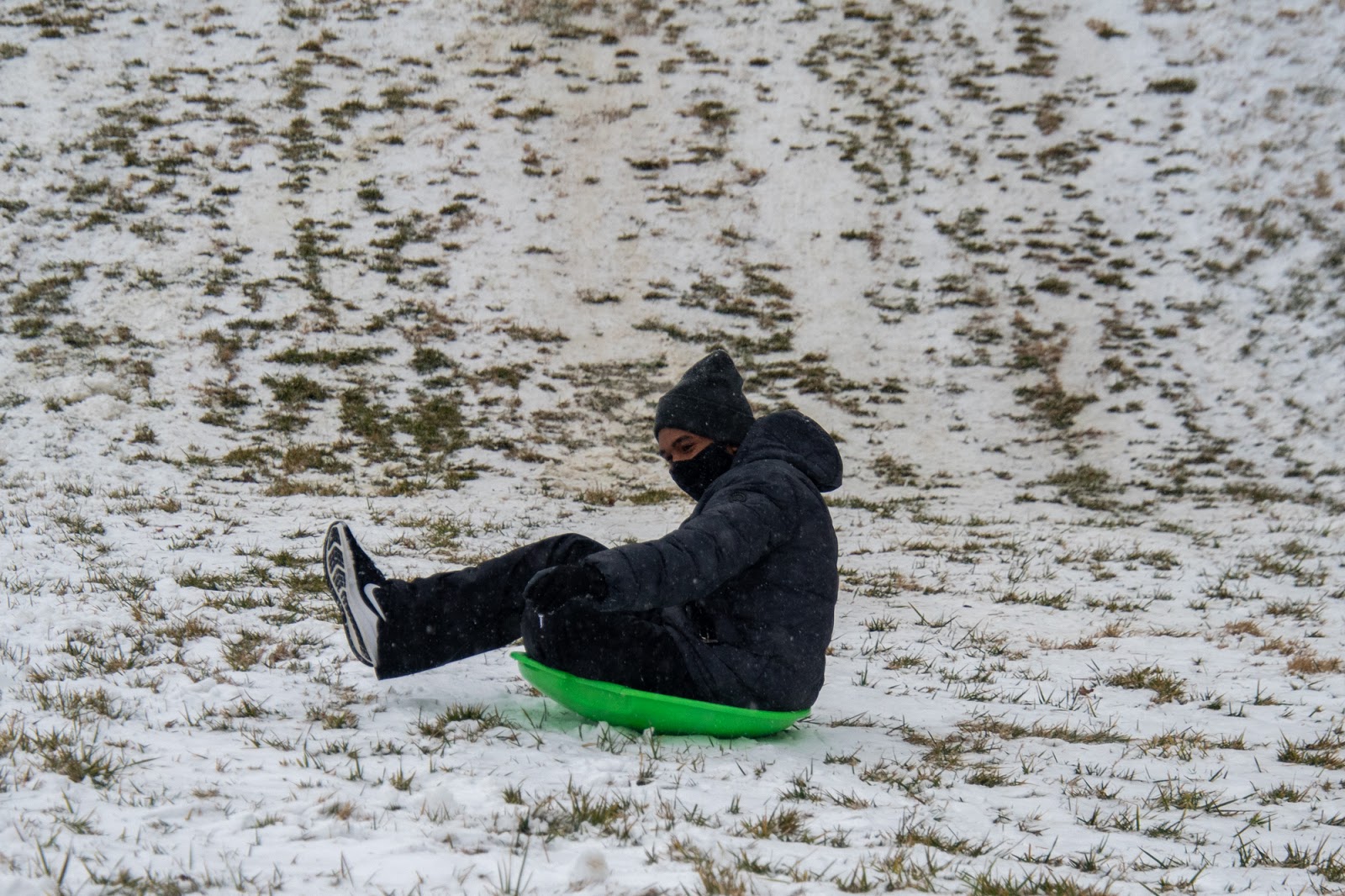 Meanwhile, on McKeldin Mall, students were using their artistic talents to bring a variety of snow beings to life, including a typical snowman, a two-headed monster and a giant Testudo.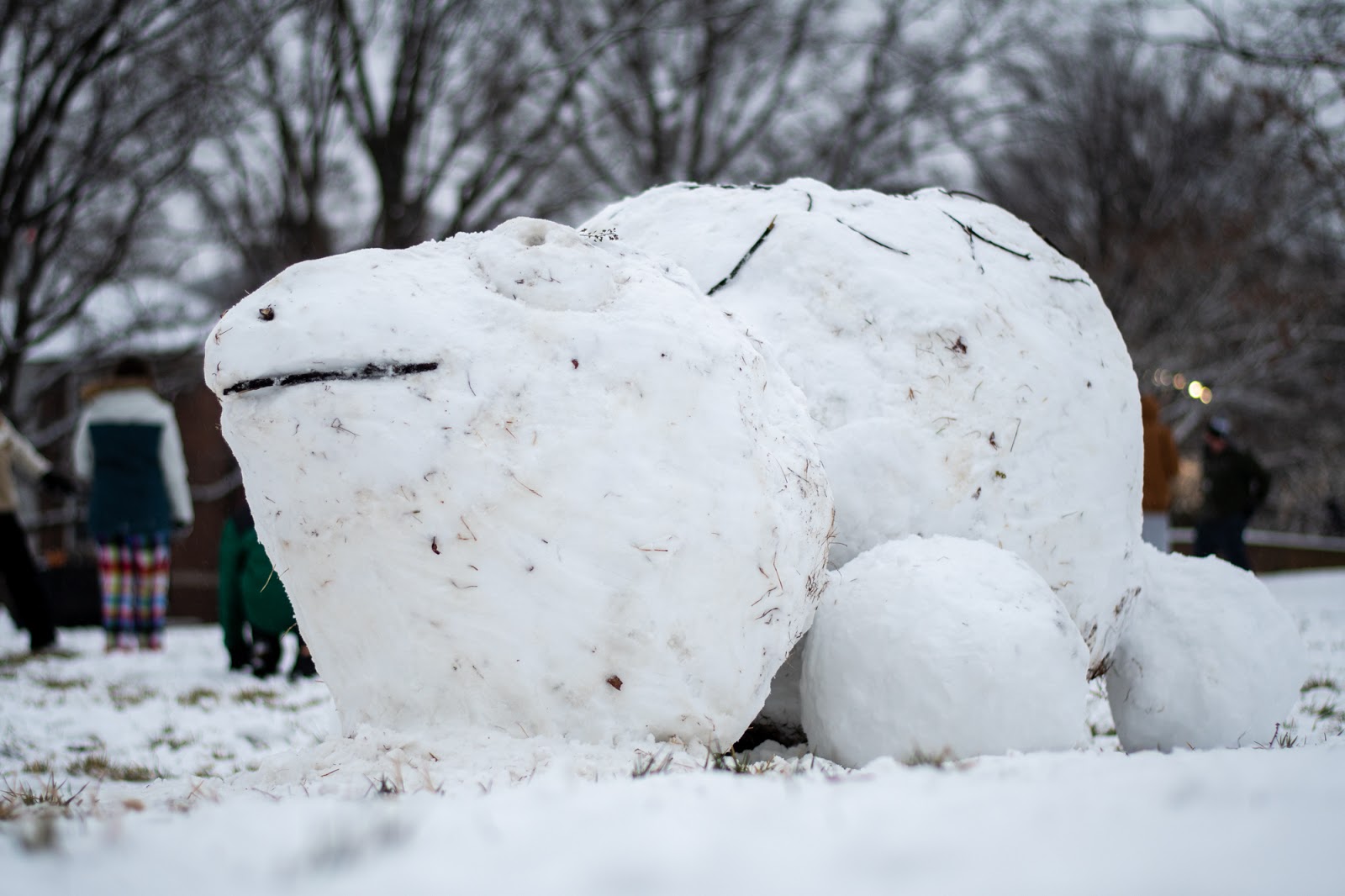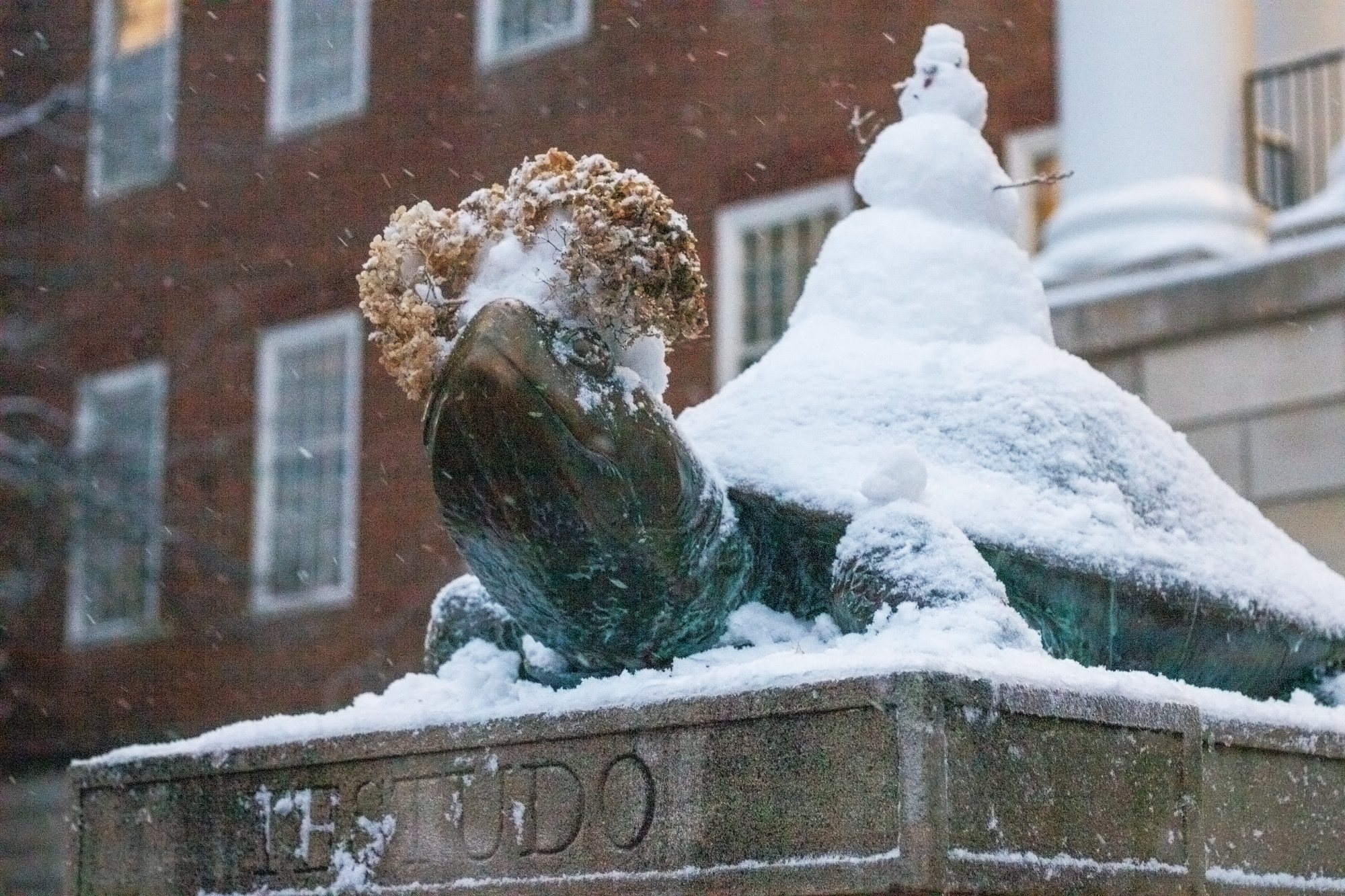 By Monday, the creativity had fizzled out and it was time for war.
Students gathered again on McKeldin Mall, dividing themselves into two teams based on their on-campus residences — North Campus versus South Campus. Then the battle began. Casualties were inflicted, allegiances changed and about twenty minutes into the fight it became a free-for-all.
But for Jack Clifton, it was all just a great big show as he watched the fight off to the side. Sitting in a new lawn chair he got for Christmas, the freshman journalism major watched as the battle ebbed and flowed.
In Clifton's opinion, not enough people take the time to just sit down and observe. 
"I bring the lawn chair wherever, because there's never been a situation that I've been in where I've thought, 'Wow, having a chair would make this worse,'" Clifton said.