Julia Nikhinson and Eric Harkleroad
Senior staff photographers
With cars draped in rainbow regalia and dotted with posters, dozens gathered in College Park to celebrate Pride Month by expressing solidarity with the Black Lives Matter movement in a demonstration Saturday.
The car procession, hosted by The LGBTQ Dignity Project, started in College Park and ended in Largo, where demonstrators distributed groceries and toiletry products to people in need.
The intersectional demonstration — designed to support both the Black Lives Matter and the LGBTQ rights movements — is one of many that have cropped up across the nation following the police killings of Black Americans, including George Floyd, Breonna Taylor and Tony McDade.
Krystal Oriadha and her wife, Cassy Morris, founded The LGBTQ Dignity Project about a year ago. They had wanted to throw a big celebration for Pride, but the coronavirus pandemic made that hard to do. So, they found a new way to celebrate.
"We still wanted to do something to show up in Prince George's County, and so that's when we decided to do the caravan here where we could get together, decorate our cars, still be safe and still give back to the community," Oriadha said.
For Oriadha, a Black woman, the Black Lives Matter movement and Pride intersect every day, she said.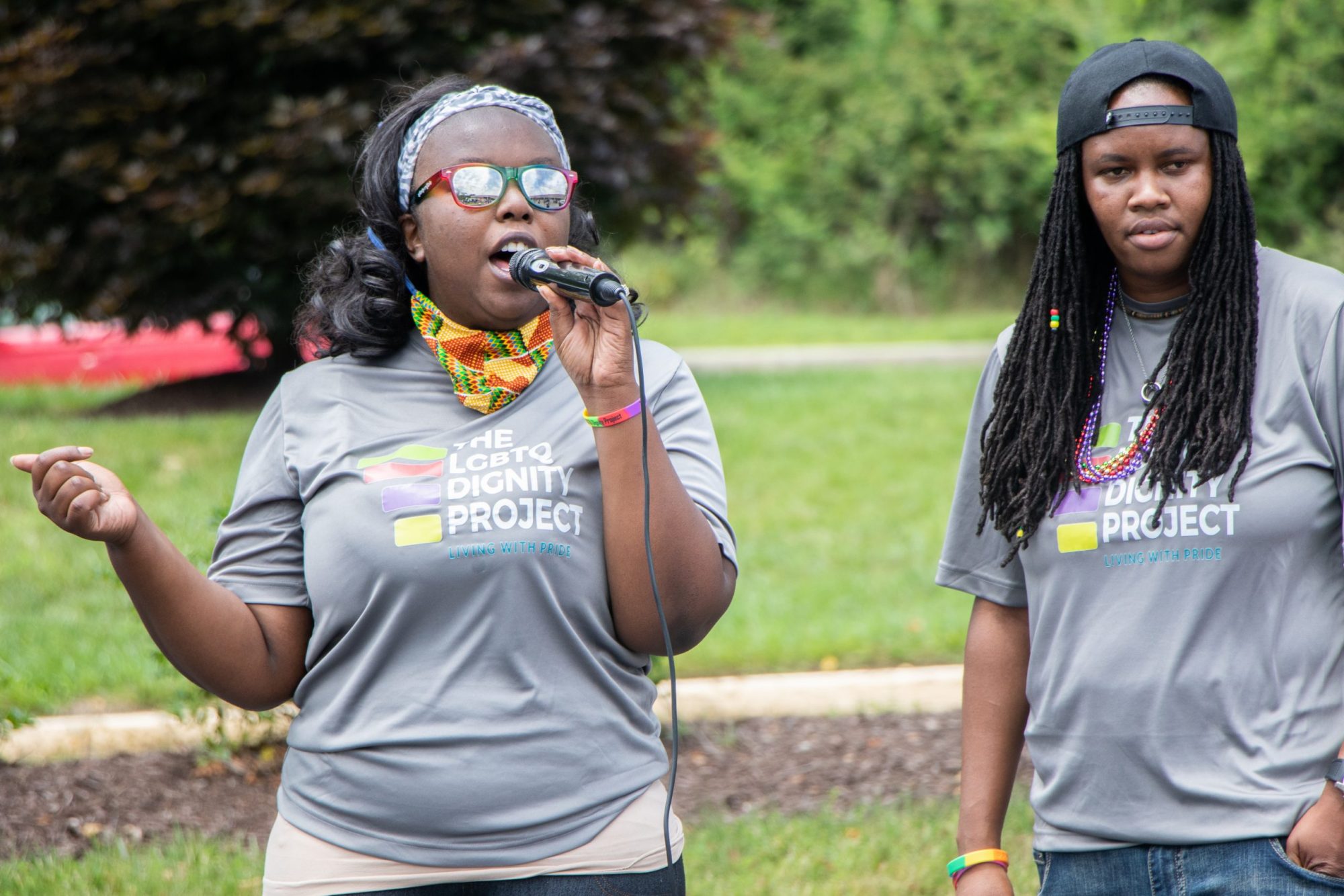 "Even when we look at the Black Lives Matter movement, so many people are forgotten that are part of the LGBTQ community, like Tony McDade. And we want to make sure that those names and stories are elevated," Oriadha said.
McDade, a Black transgender man, was shot and killed by police in Tallahassee, Florida, on May 27.
College Park Mayor Patrick Wojahn, the first openly gay man to hold the position, was also in attendance.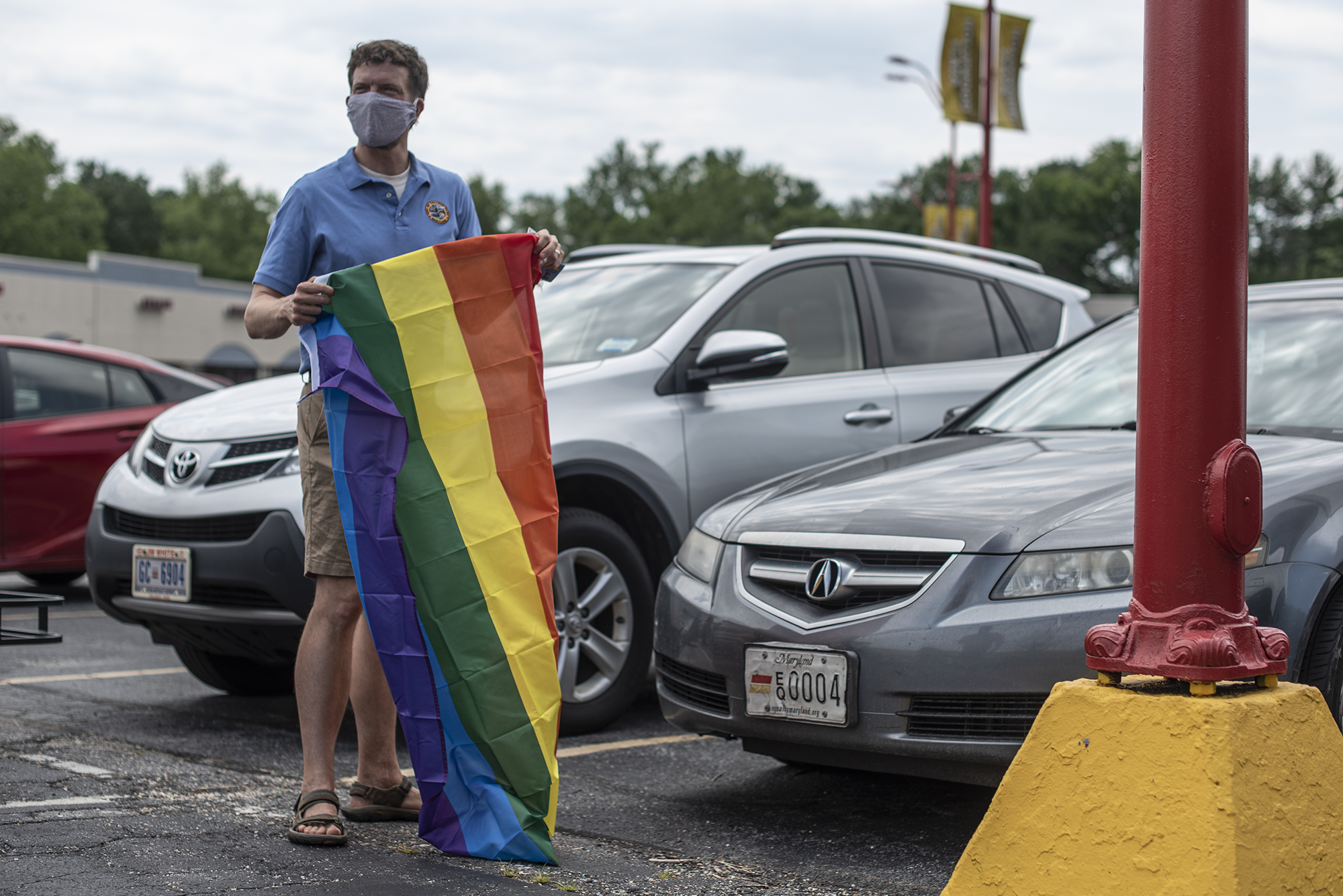 "Pride to me means embracing the diversity of our community, means embracing who we are, means being a welcoming and accepting community here in College Park," Wojahn said. "I think [this event] really shows that the county has come a long way in terms of welcoming and embracing the diversity of our community."
After an introduction, organizers invited elected officials and community members to speak before the caravan set off.
Pamela Boozer-Strother, District 3 county Board of Education member, read from the board's recent proclamation recognizing June as Pride Month.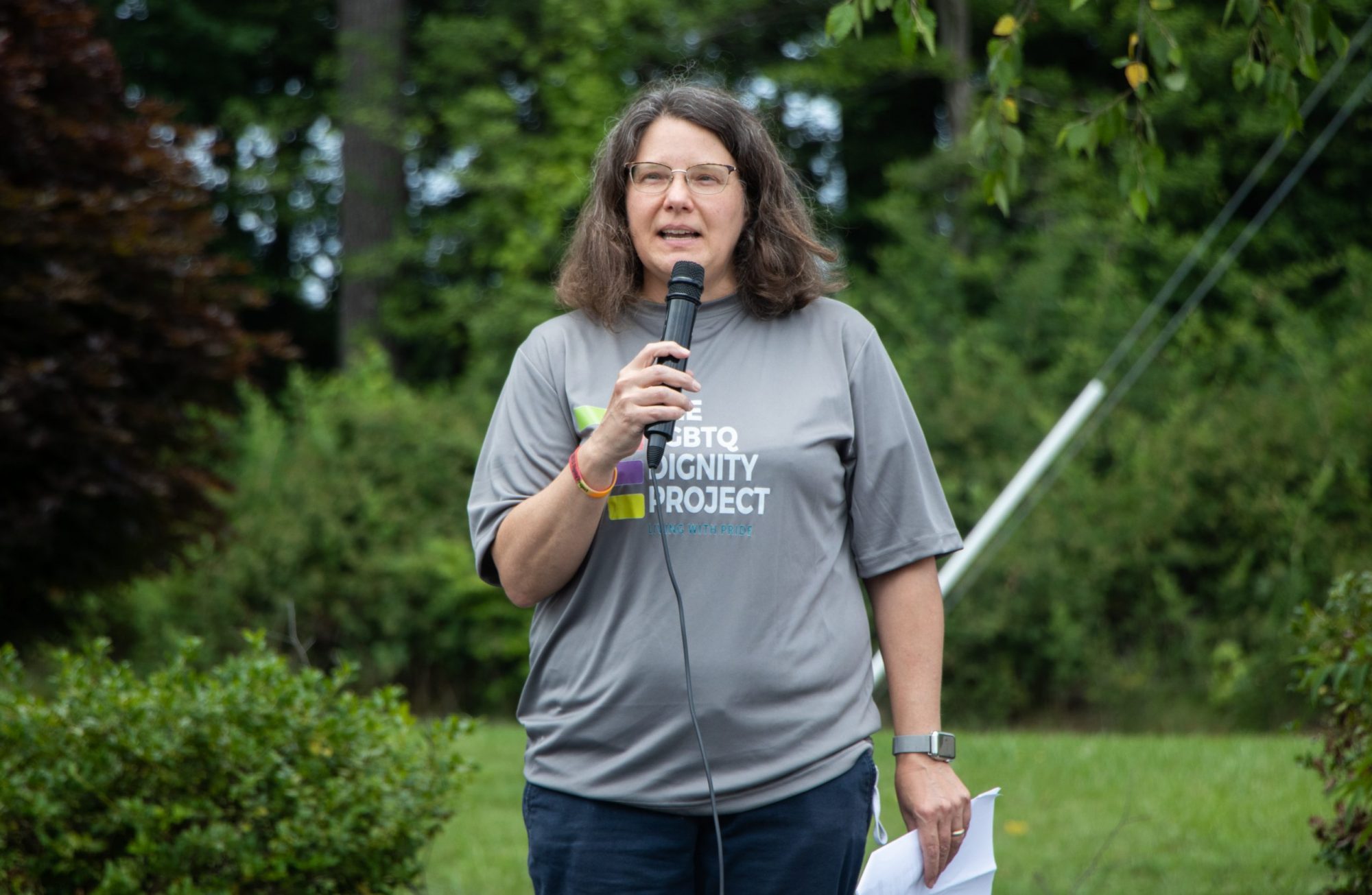 "I'm a proud lesbian mother of a rising fifth grader at Mount Rainier Elementary," Boozer-Strother said. "I just don't want any students to have their full potential diminished because of that burden [of being in the closet]."
As the procession came to an end in Largo, leaders with the organizations Heart to Hand and Moving 4 Jesus worked together to give away bags of groceries and toiletry products to residents in need who had registered online.
Anne Sewell, the founder and CEO of Moving 4 Jesus, an organization that provides resources and support for survivors of domestic violence, said she also packed boxes of supplies to distribute to people in need.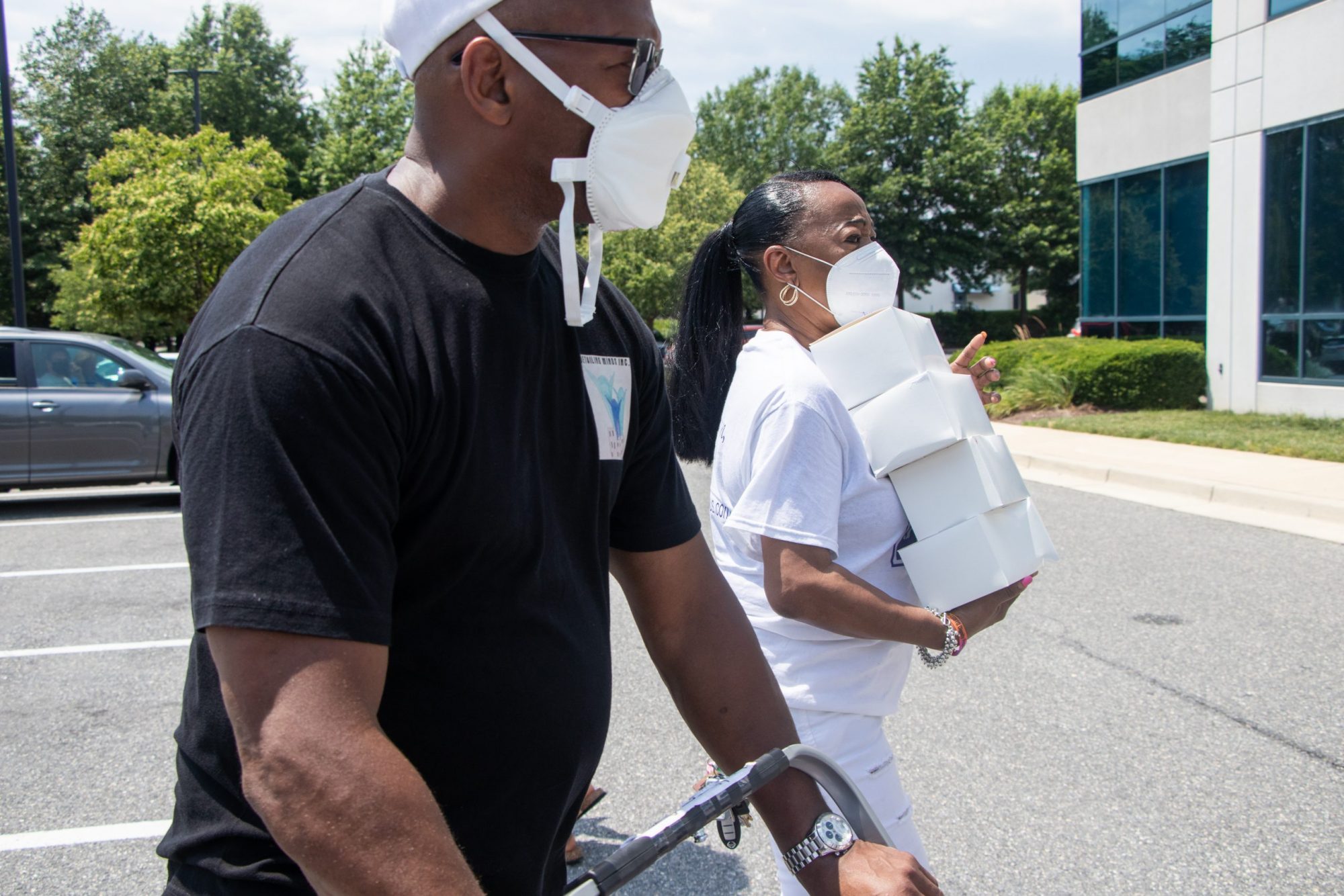 "We … need to start supporting each other and loving each other," said Sewell, an Upper Marlboro resident.
One by one, attendees got out of their cars to help pass out the bags full of food, toiletries, LGBTQ gear and safe sex supplies, as the demonstration culminated in a show of support for the local community.
Karen Kendra Holmes, a transgender woman and advocate, attended the demonstration to lend her support to the community.
"Nobody can keep us down," Holmes said. "We want to be able to come out and be ourselves."