As 7 p.m. came and went, more and more people trickled into the University of Maryland's Nyumburu Amphitheater. Soon, what started out as a small group turned into a crowd of more than 80 people, all there to mourn and honor Aaron "Rin" McGrew, Nyumburu Cultural Center's beloved technical coordinator.
McGrew died last week. A father to three girls, McGrew worked at Nyumburu for 15 years, building lifelong relationships with university community members, according to a Nyumburu Memorial Fund GoFundMe page.
As McGrew's friends and family remembered him through speeches, spoken word poetry, prayer and song, they painted the picture of a loving father, passionate business owner and mentor to all who crossed his path.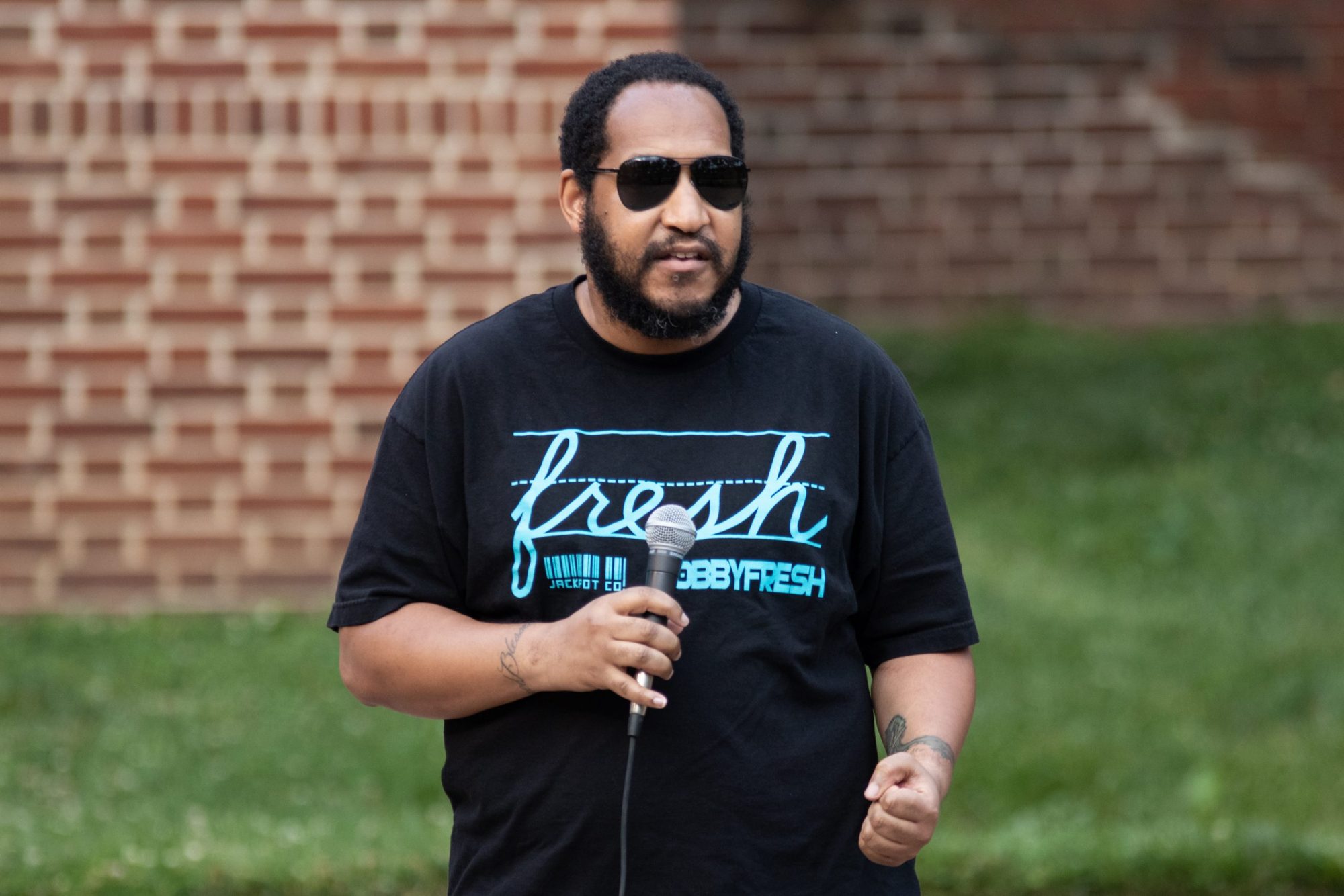 For Deron Wheeler, McGrew's best friend of 30 years, the loss was like nothing he could have ever imagined.
"It's a brotherhood," said Wheeler, speaking of his tight-knit friendship with McGrew. "You don't expect anything like this to happen."
The two met in high school, when McGrew moved in across the street from Wheeler. According to Wheeler, they became "thick as thieves" after Wheeler and two of his friends cheated McGrew out of a couple of quarters in a game of cards.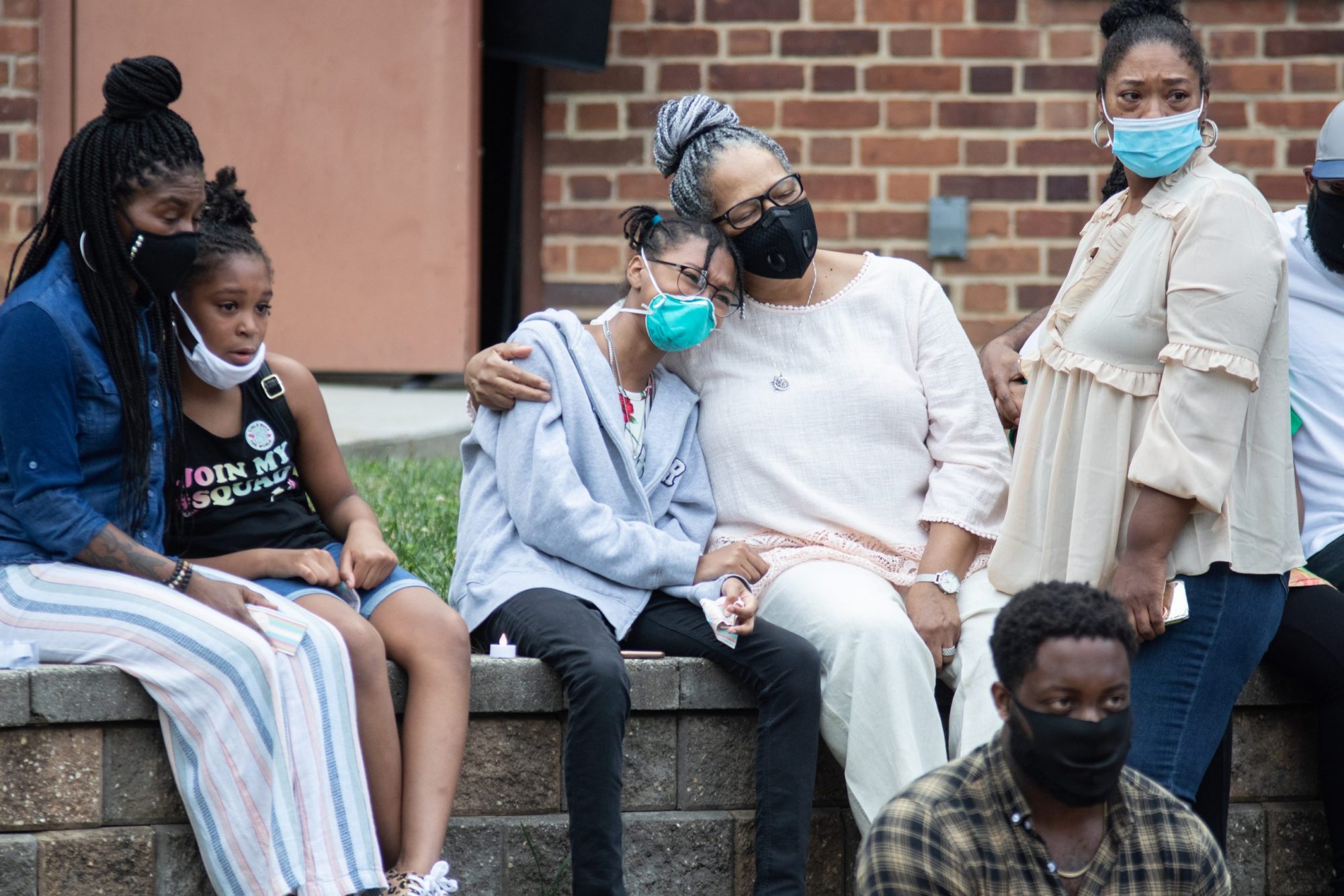 Wheeler's friendship with McGrew continued to blossom after that. Not only did they do everything together — including meeting girls and getting in trouble — the two even roomed together.
When McGrew ran into trouble at home, Wheeler's family let him move in with them. McGrew later returned the favor by introducing Wheeler to his future wife.
"We have countless stories of the things that we would do, the places we would go together. I'm the godfather to his oldest daughter. He's the godfather to my youngest son," Wheeler said.
McGrew's coworkers joined his friends and family in honoring his life at the vigil. Ronald Zeigler, Nyumburu's director, spoke of the legacy McGrew left and asked those in attendance to bow their heads in prayer.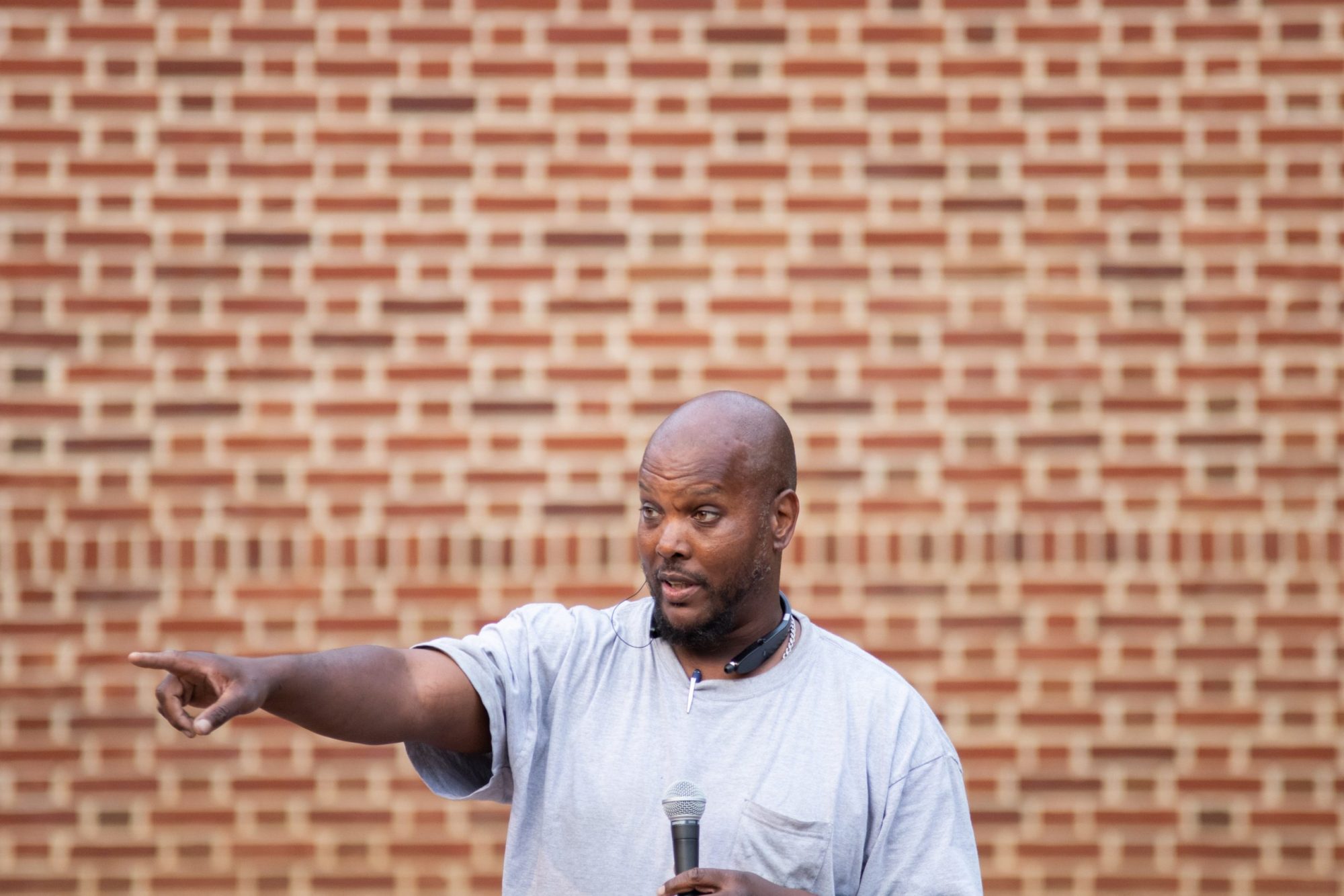 In the final days of his life, McGrew was doing what he loved most — lifting up fellow members of the Black community. McGrew, who ran his own security team, spent his last weekend marching and providing security at Black Lives Matter protests in Washington, D.C.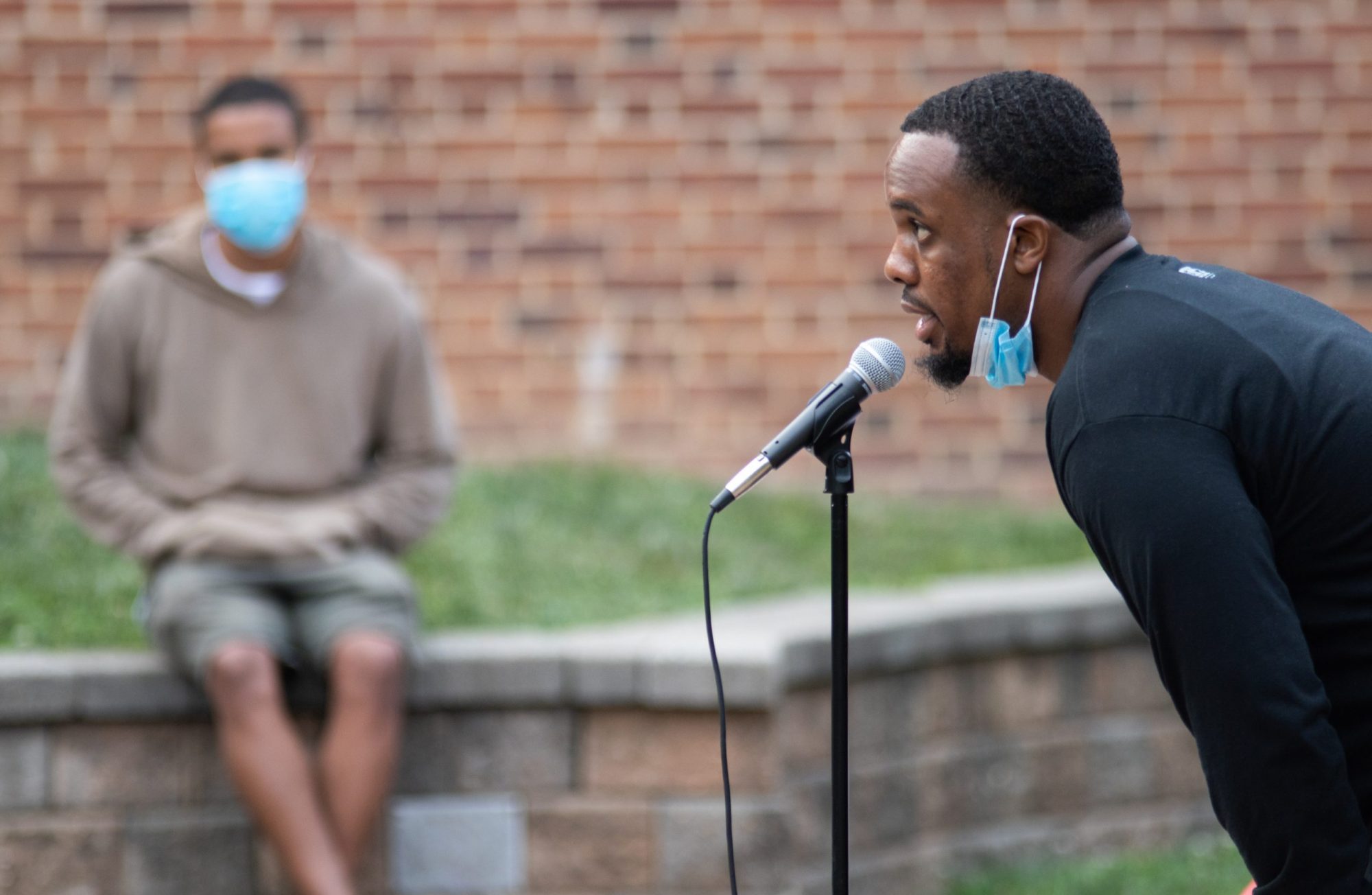 Thomas Dawson, who graduated from the university in 2013 and served as Black Student Union president from 2010 to 2011, said McGrew meant everything to him.
"He understood that … it doesn't matter where you come from. With the right help and the right guidance, you can push forward to reach impossible obstacles in life, while still staying true to who you are," said Dawson.
Not only did McGrew push Dawson to accomplish more all throughout his academic and professional career, Dawson said he also supported him in every aspect of his life.
"Rin has called me every month since I've graduated. He's never missed a month," Dawson said.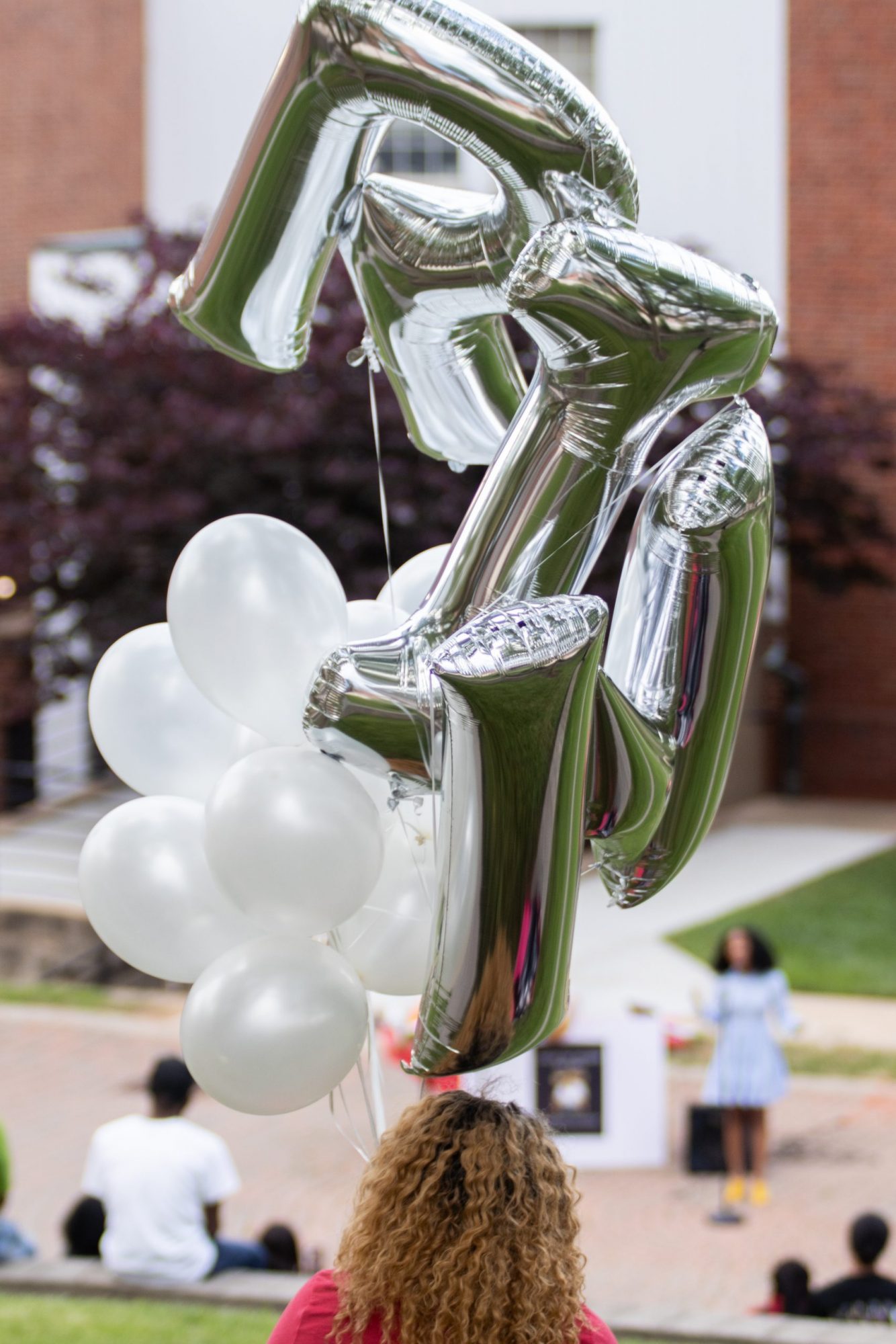 And for Chad Hall, who attended the university between 2008 and 2010, McGrew left him with a set of skills that later proved useful in his career. But he also taught him far more.
"I always felt the need to be a tough guy. And then you meet a real tough guy, and you realize that part of being tough is knowing when to be vulnerable … He went out of his way to make sure that we always felt safe, we always felt cared for, we always felt loved."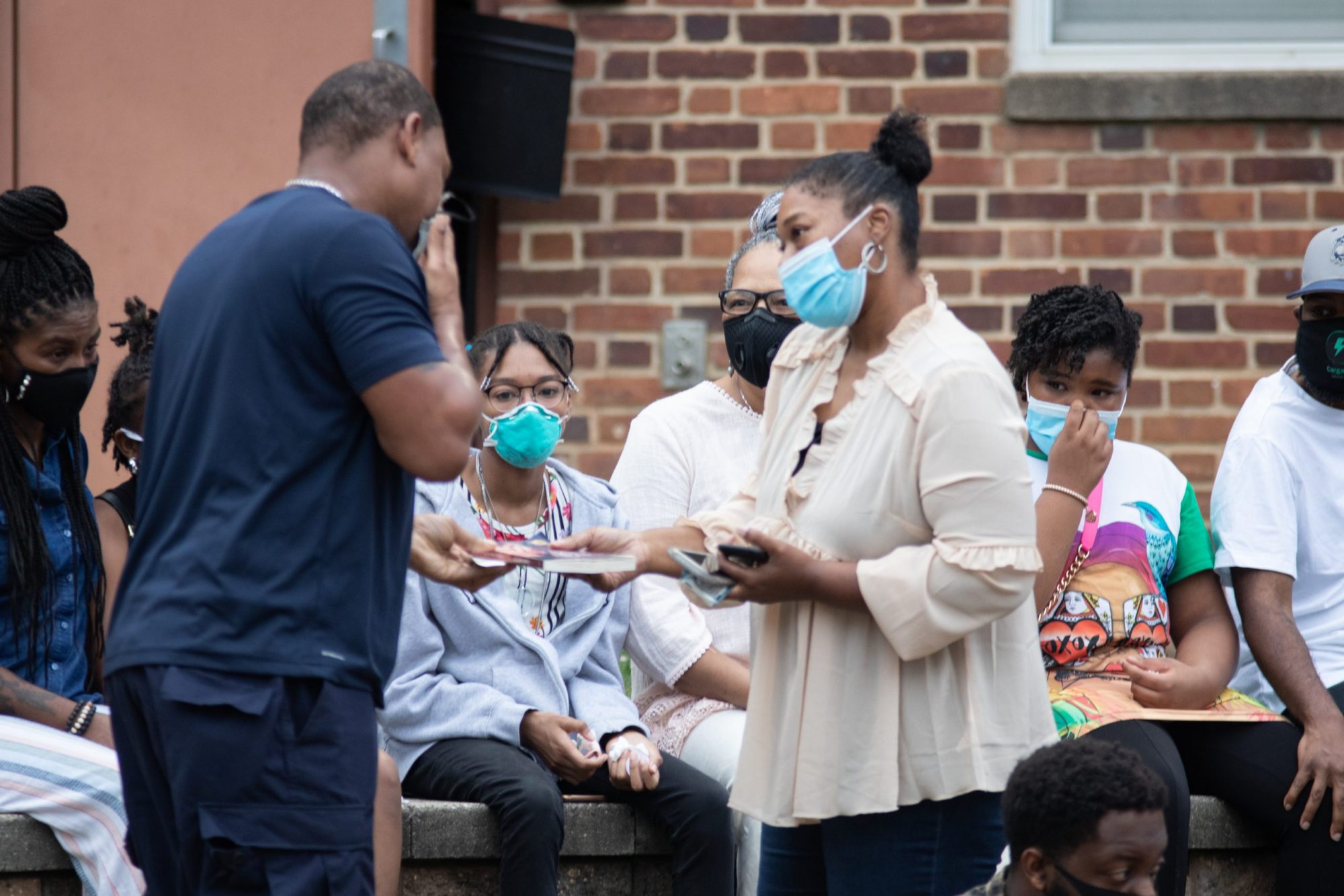 Cathryn Paul, who was a student ambassador at Nyumburu before graduating from the university, described McGrew as a "protector of all students."
"He would listen to me practice piano … He would threaten to beat up all my boyfriends," Paul said. "He was an amazing father who would bring his daughters to Nyumburu all the time."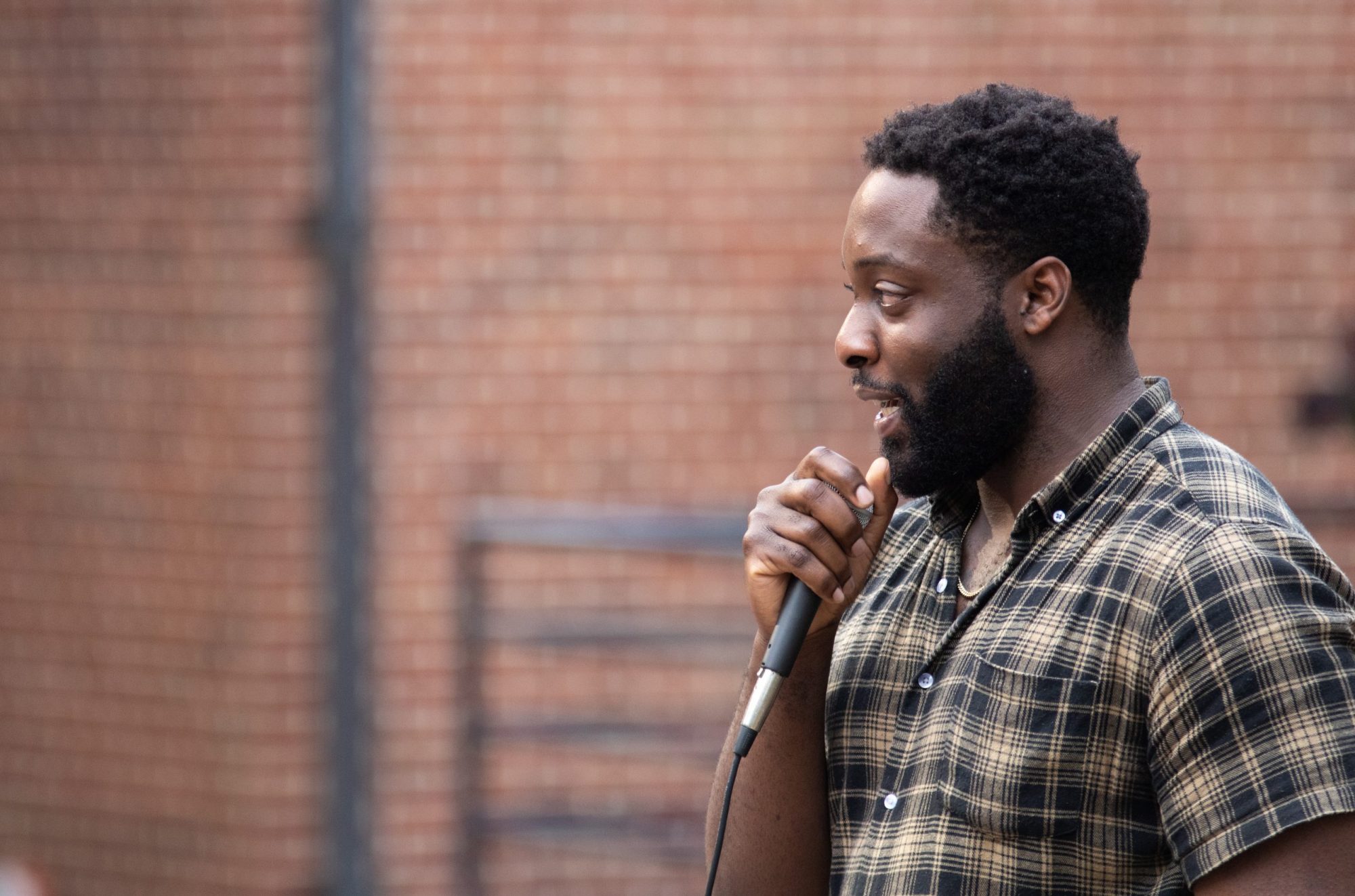 Throughout the night, as person after person recounted what a positive role McGrew played in their lives, the mood turned from sorrowful to joyful.
When Victor Etongwe, who graduated from this university in 2014, described the times McGrew let him hide from his fraternity brothers in his office, the crowd laughed.
And McGrew was much more than just a friend, Etongwe said. He was also a mentor — one of the few men on campus who nurtured him during his time at the university, Etongwe said.
"There were so many times when I was here where I could have dropped out [or] got kicked out," he said. "And he was just one of those people that would … give you a pat on the back and a hug, and at the same time say 'Hey, you gotta keep going.'"
As the speeches came to an end, organizers for the vigil encouraged attendees to sign their names on a poster with a photo of McGrew in the center.
But with flowers piled high on a table at the center of the amphitheater, the celebration of McGrew's life continued — this time through conversations between his mentees, family, friends and coworkers.