This article is part of The Diamondback's 2020 Senior Edition. Click here for the rest.
After the coronavirus pandemic cut their 2020 seasons short, spring sports athletes were granted an extra year of eligibility by the NCAA. For seniors, this meant a choice: stay on for one final season in the hopes of getting a proper send-off or forgo their final year of eligibility and end their college careers. Here are two of those seniors' stories.
***
Of all the decisions Meghan Doherty has made in her life, it was her last as Maryland women's lacrosse captain that proved the most difficult.
Last May, Doherty was at her pinnacle: T-shirt draped over her jersey and wrapped in an embrace with her teammates as they lifted the national championship trophy at Homewood Field in Baltimore.
Then a redshirt junior, Doherty thought she had more time; one last chance to add another piece of hardware to her collection, the third title of her career.
But, unbeknownst to her, the coronavirus pandemic would strike. Her senior season was cut short. And as the NCAA mulled a decision about eligibility for spring sports athletes, Doherty had one to make, too: stay for a sixth season — giving herself the chance to have the storybook ending she envisioned when she first arrived in College Park — or go, and start her professional journey as an occupational therapist.
She chose the latter.
"It was time for me to move on," Doherty said. "As much as I didn't want to."
However, as Doherty prepares for the next stage of her life, she harkens back to the memory of gripping that championship trophy for the last time, surrounded by her closest friends. She has countless other experiences, too, from five years of peaks, troughs, forced turnovers and ground balls.
She wouldn't have it any other way.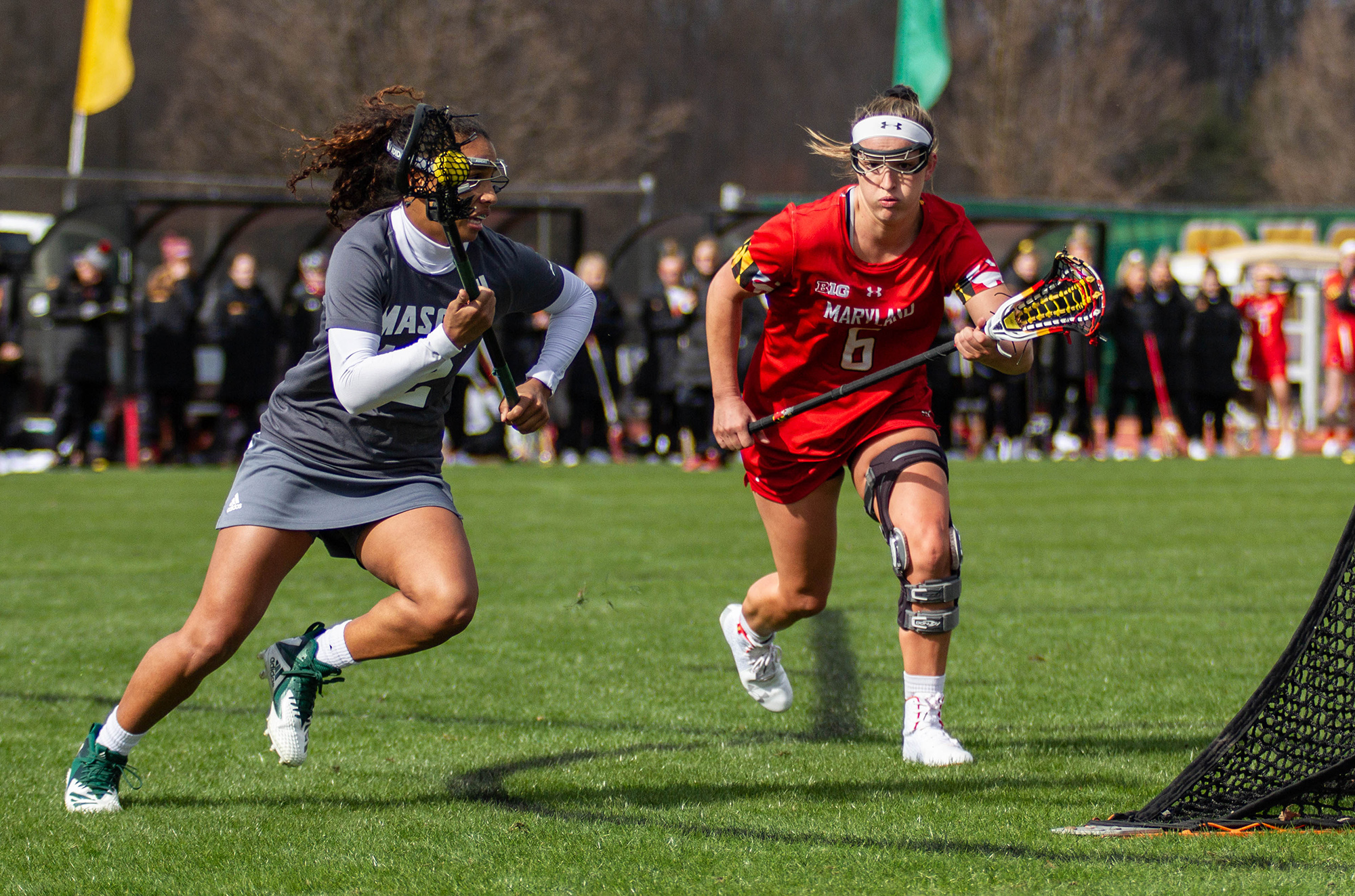 "This program has been extremely special and given me such great opportunities to become a better person," Doherty said. "I've met some of the best people in the entire world playing at Maryland."
After waltzing to the national title last year, the Terps seemed poised to make yet another run. Doherty, made captain shortly before this season began, looked especially capable of leading coach Cathy Reese's brigade — the Ellicott City native was named to the Tewaaraton watchlist, among other preseason honors.
But Maryland struggled out the gate, seeing its 86-game home-winning streak snapped just two games into the year. Soon, one defeat turned into three, tying the Terps' total from the past two years combined.
While Reese's squad was trending upward at the time of the season's cancellation, its final record still reads 3-3, reflective of a talented-but-flawed squad that never really got it going.
For Doherty, though, Maryland's performances don't really matter, at least not now. They're not what she's going to hold on to as she moves into the next chapter of her life. Instead, it's the relationships that stuck out to her, a team united on — and off — the field.
"It was awesome to see how much our team grew into better friends," Doherty said. "I'm really thankful I got this opportunity to extend my friendships and really grow my opportunity to be a better friend, a better teammate."
It's a camaraderie that was reflected in that celebration at Homewood Field last May. And it's one that made her decision to forgo an extra year particularly difficult.
"For where I want to be headed in life and my future," Doherty said. "I had to make a tough call."
Her newfound independence has its perks, of course, especially when it comes to working out.
"It's a little bit of a relief, there's no pressure," Doherty said. "If I get tired in a run, I can walk and I don't have to feel like I'm messing up."
But it's been hard, too. Lacrosse — and the friendships that come with it — has dominated Doherty's life since she first stepped onto the Field Hockey and Lacrosse Complex. She still talks to her teammates every day through Zoom or group FaceTime.
"It's been fun, honestly," Doherty said. "You get to hear what people are doing to stay busy, and then they give you some good ideas."
It's not perfect, of course. But Doherty doesn't need perfection. Not right now.
Not when she can replay that moment last May, jumping and smiling and yelling and celebrating with her teammates — her sisters — as they hoisted the crown of collegiate lacrosse.
She didn't know that would be one of her last victories in a Terps uniform. No one did. But, as far as final memories go, this one — full of adrenaline and unfettered joy — is pretty good.
And for that, she's grateful.
***
Six games into Nick Grill's Maryland men's lacrosse career, it looked like it was over. The season was canceled due to the coronavirus pandemic.
"That was the first thing I thought of," Grill said. "'Well, that was a really hard way to finish your career.'"
Grill, a senior who transferred from Marquette last summer, had garnered praise for his impressive displays with the Golden Eagles, earning All-Big East honors in each of his three seasons. And by the end of Maryland's shortened season, the 5-foot-8 defender had carved out a starting role in the backline, forcing a team-high six turnovers and fielding in eight ground balls.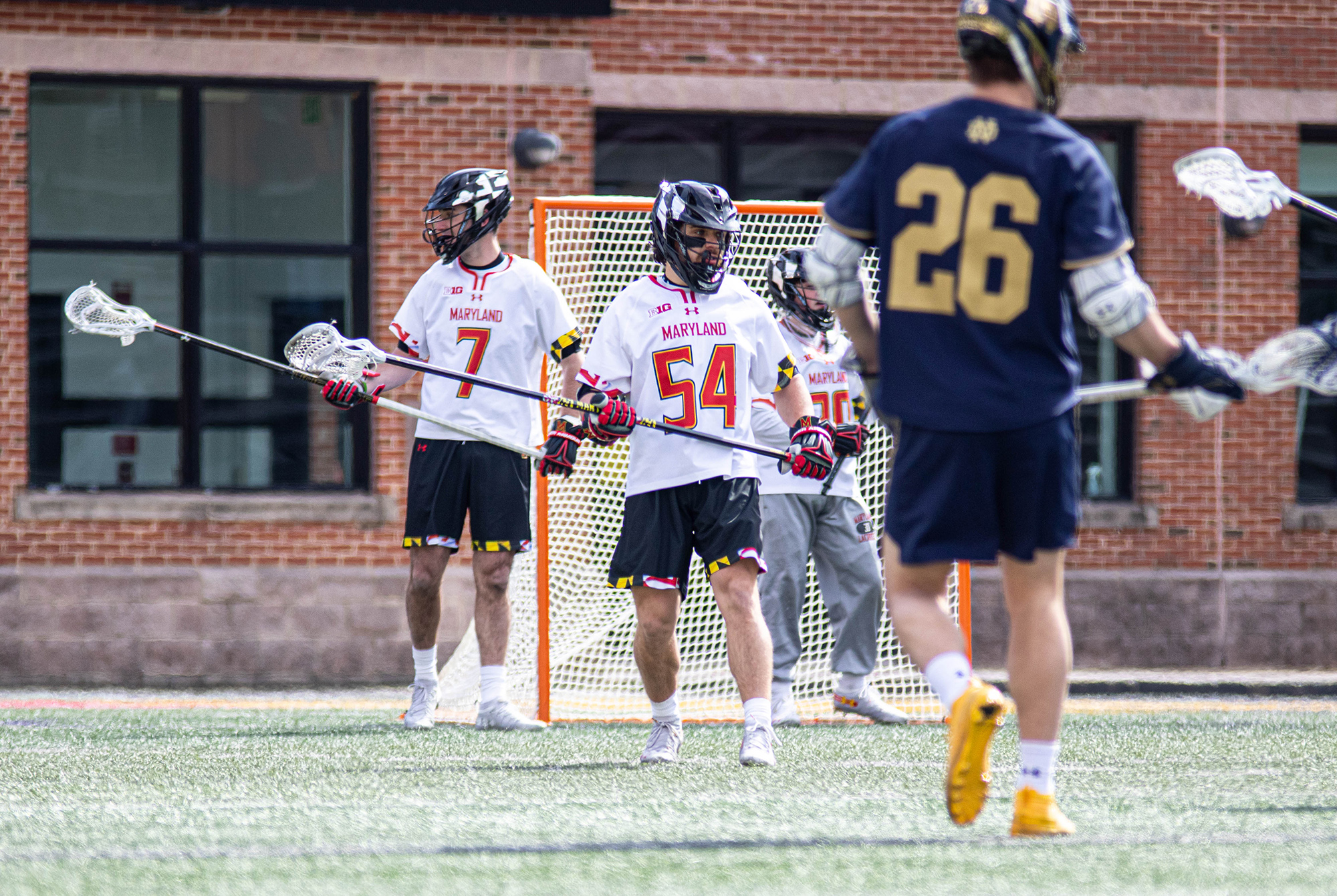 Grill knew he wanted more. He was already planning on staying at the university to finish up his degree, so, when the NCAA announced it would grant an extra year of eligibility to spring season athletes, Grill's choice was clear: He would be staying to play.
Now, with his final year of college lacrosse looming, Grill is turning his attention to next season. Leading his own workouts has been difficult at times, he said.
But, he has another opportunity to sport the red-and-gold, an opportunity he wasn't sure would exist. So, he's doing his best to ensure that whenever lacrosse comes back, he'll be ready.
"That just kinda made me want to give another year, give another go with the guys here at Maryland," Grill said. "Try to make up for lost time."
Grill came to College Park with the hopes of playing on the biggest of stages — the Big Ten championship, the NCAA final four. For all his individual success in Milwaukee, the Golden Eagles only qualified for the NCAA tournament once during his tenure.
And, despite the shortened season, he got a taste of the intensity he'd been looking for, the excitement that comes with playing for a national powerhouse. The double-overtime victory against Richmond and the 14-9 drubbing of No. 5 Notre Dame — Grill's first victory over the Fighting Irish in five tries — featured aggressive play and even more aggressive atmospheres.
"Having everyone circle you on the schedule and just get that intensity and atmosphere," Grill said. "I think it's really special."
It's what fuels Grill as he finds new ways to train — something that's been tough, he admits, without the team's strict training regimen and access to campus.
So, he tries to keep it simple.
"I'm trying to stay in shape, trying to run every day, trying to get outside," Grill said. "Making sure my body doesn't fall apart."
Grill's still trying to figure out how he'll work on his ball skills. Without most of his equipment, it's been a bit of a struggle so far. But, it doesn't faze him too much — after all, he doesn't need a lot.
"[I'm] just trying to get a stick in my hands and just trying to find a wall," Grill said.
Despite the challenges he faces, Grill keeps plugging away. He doesn't know when he'll be back in College Park or which teammates he'll be playing with. But, he's hoping his efforts now — running on his own, working out in his family's confines — will pay off when he eventually makes his return to Maryland Stadium. For now, he's focusing on getting his body and mind right for next season.
And in this moment of great uncertainty, it's all he can do.