This article is part of The Diamondback's 2020 Senior Edition. Click here for the rest.
From the highs of multiple national championships to the lows of a football team scandal, the class of 2020 has been around for some of Maryland athletics' most notable moments. To send them off, here are ten that defined the last four years.
1. March 4, 2017: Melo Trimble's buzzer beater caps off sterling Maryland career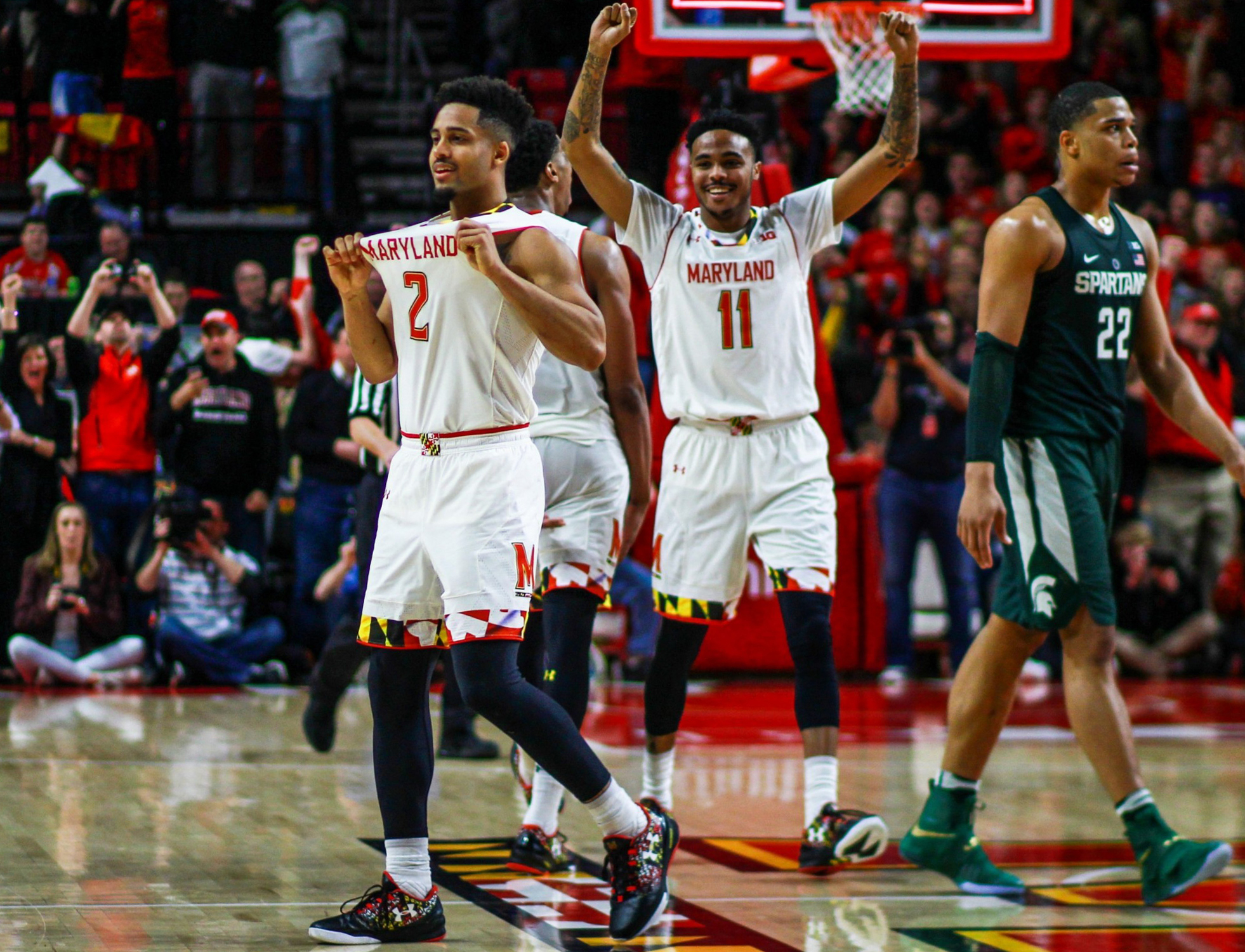 When the class of 2020 were just freshmen, Trimble was ending his Maryland basketball career in style. The decorated point guard shined in his last game at Xfinity Center, dropping 16 points against Michigan State. Trimble saved his best act for last, draining a game-winning three-pointer with under one second left to break a tie and help the Terps knock off the Spartans, 63-60.
2. May 28, 2017: Women's lacrosse completes perfect season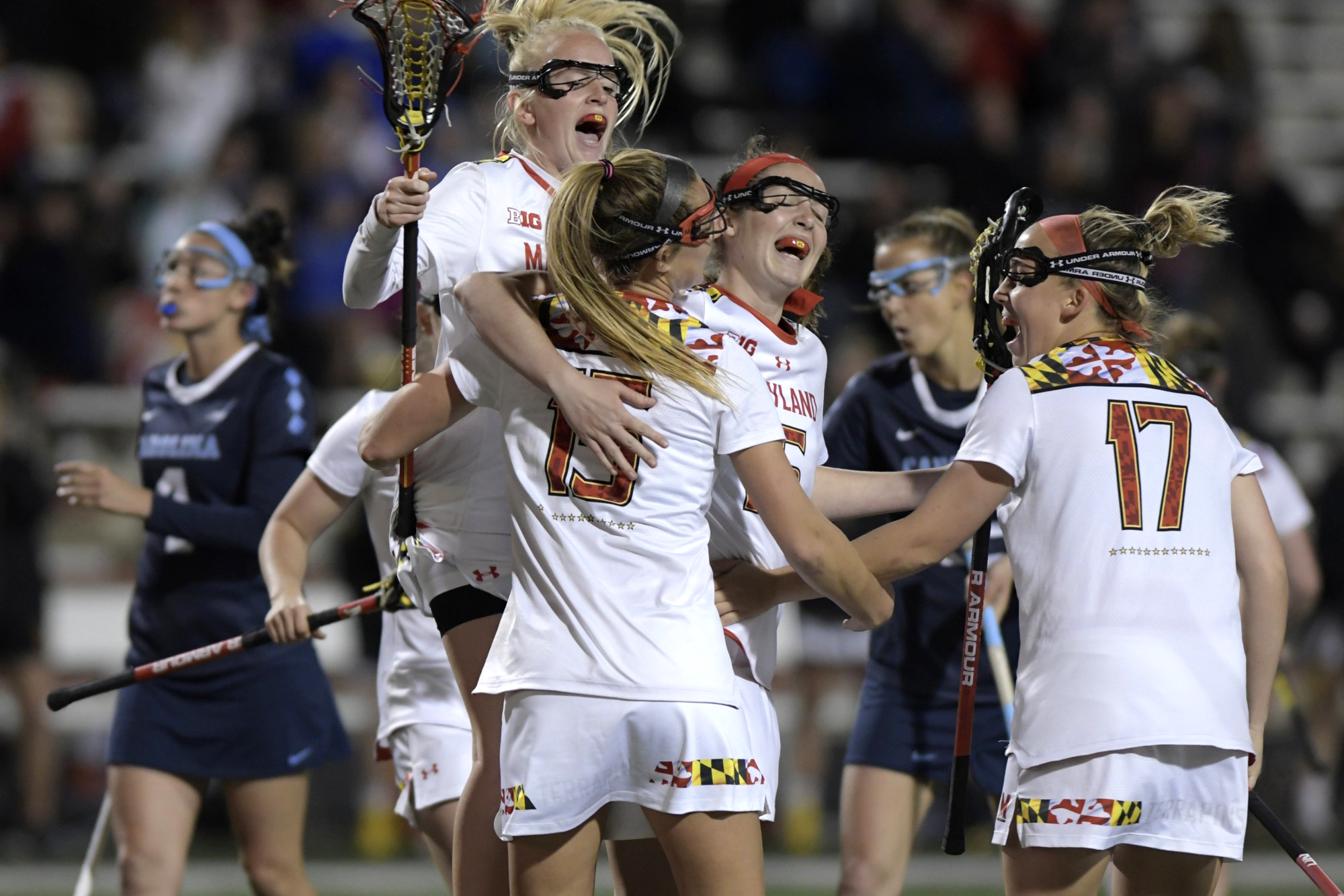 Maryland's winningest team added to its storied legacy by capping a perfect 23-0 season with its 13th national title. Led by Caroline Steele's six goals and Megan Taylor's 12 saves, the Terps fended off a feisty Boston College squad to win 16-13 and clinch their third title in four years.
3. May 29, 2017: Men's lacrosse clinches first championship since 1975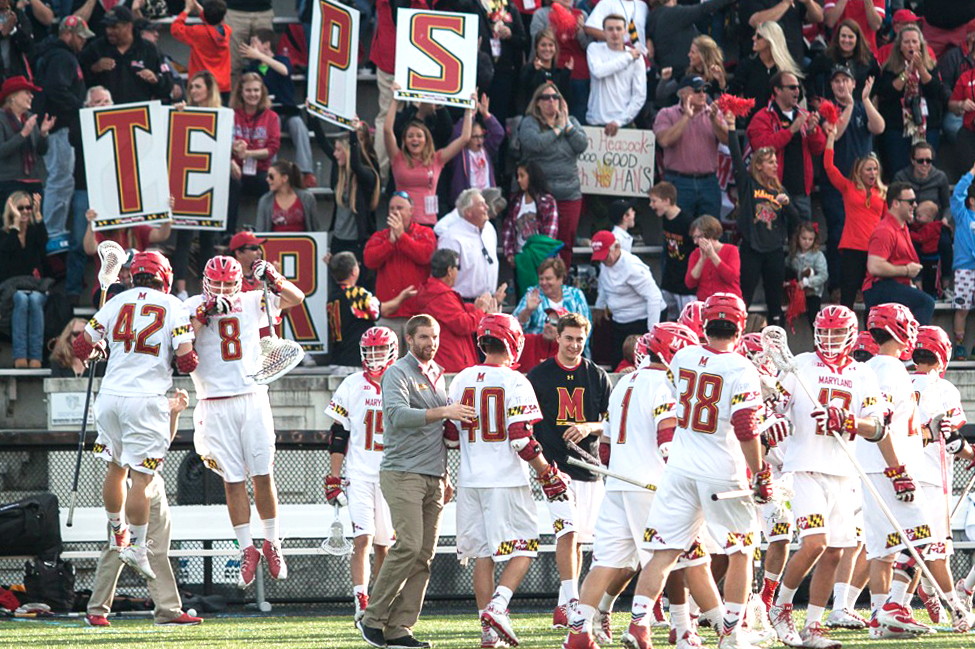 After falling short in the 2015 and 2016 championship games, Maryland would not be denied for a third straight year. Tim Rotanz netted three goals and goalie Dan Morris led a stingy defensive effort with 11 saves as the top-ranked Terps defeated third-ranked Ohio State, 9-6, to win its first title in 42 years.
4. Sept. 1, 2018: Honoring McNair, football beats Texas for second straight year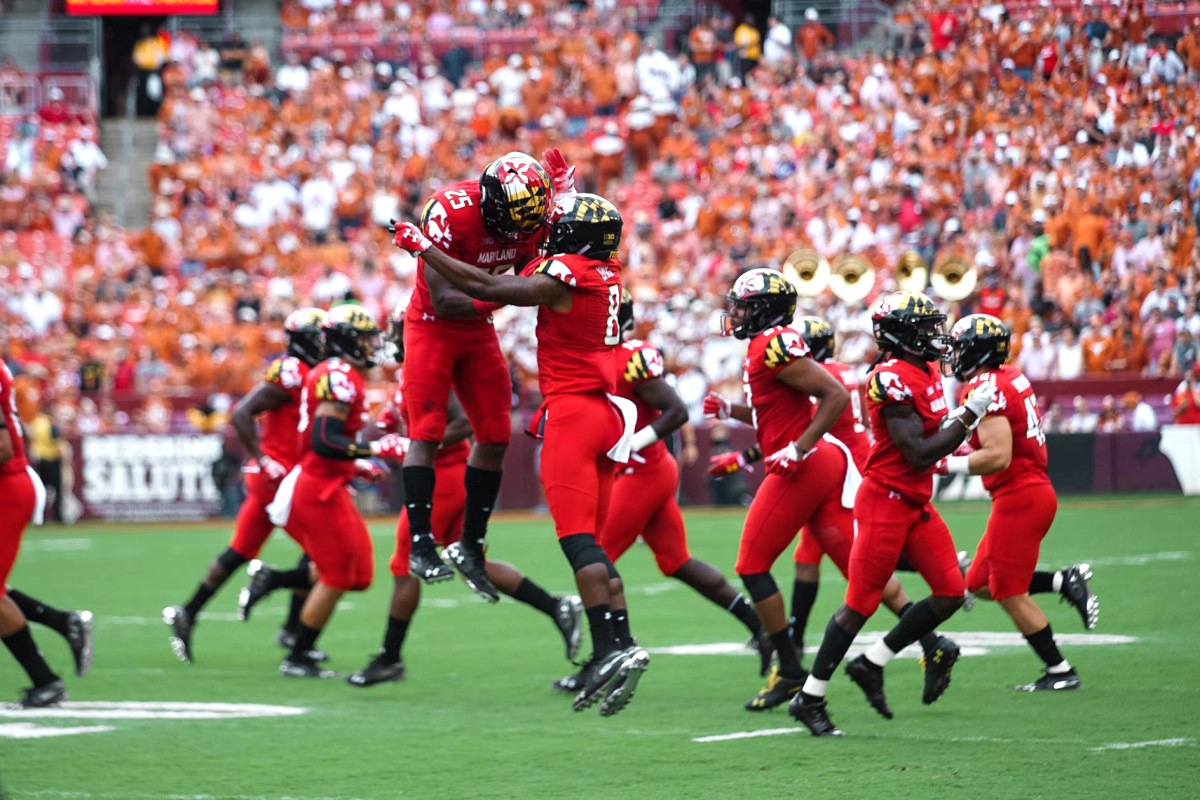 In the months leading up to the 2018 season, Maryland football was in turmoil. Offensive lineman Jordan McNair had collapsed during a workout due to heatstroke and died two weeks later, spurring multiple investigations into the incident, the program's culture and the coaching staff. The Terps honored McNair in their first game after his death, upsetting No. 23 Texas, 34-29, in an emotional contest.
5. Nov. 16, 2018: Bibi Donraadt fires overtime winner to send hockey to championship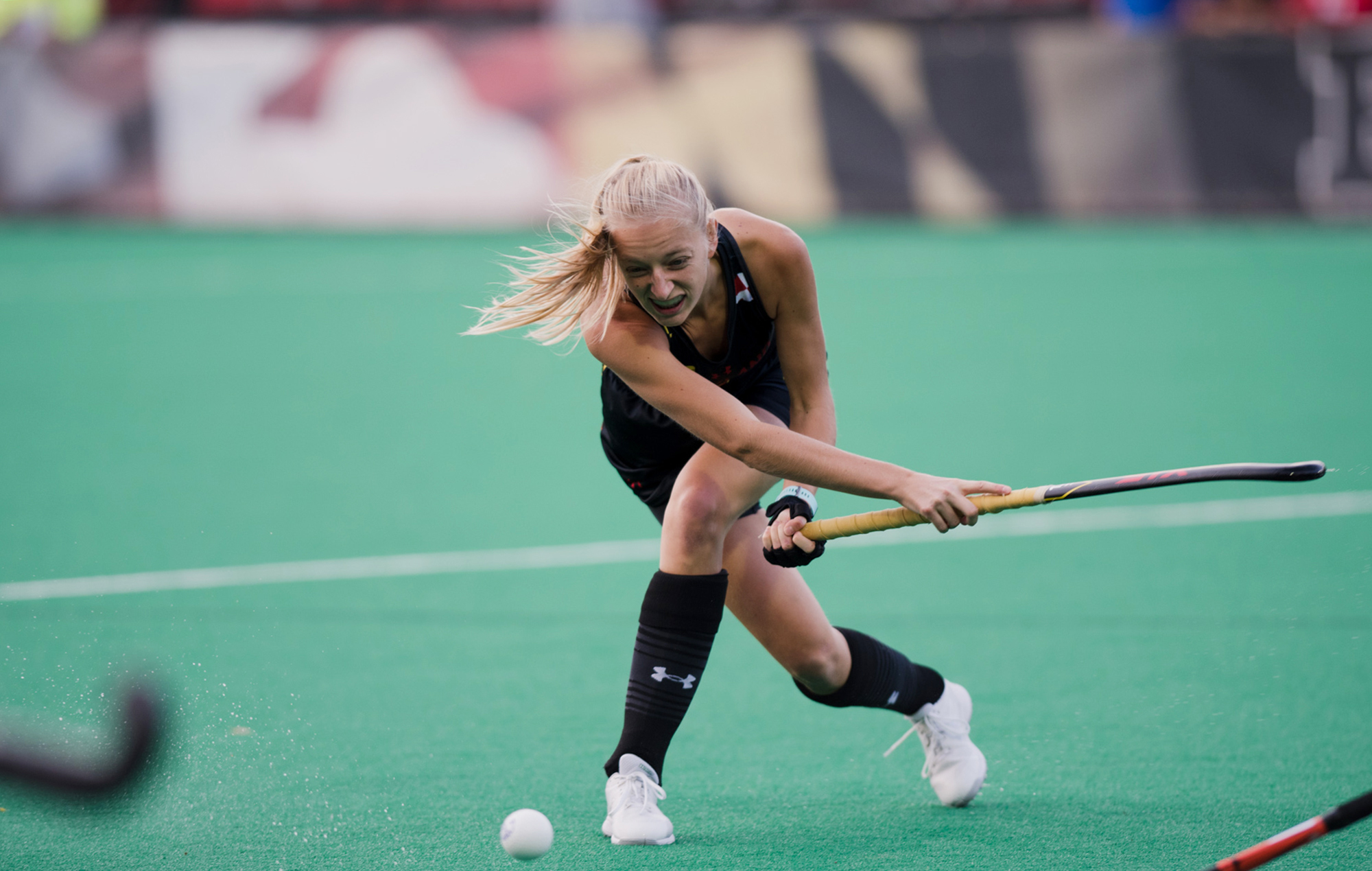 In a rematch of an overtime thriller from earlier in the year, No. 2 Maryland faced off against No. 3 Princeton with a trip to the national title game on the line. And, just like their first meeting, the Terps and Tigers needed extra time. After nearly 78 scoreless minutes, Maryland broke through as Donraadt wired a shot past Grace Baylis to send the Terps to their second straight championship game.
6. Dec. 9, 2018: Men's soccer beats Akron, takes home title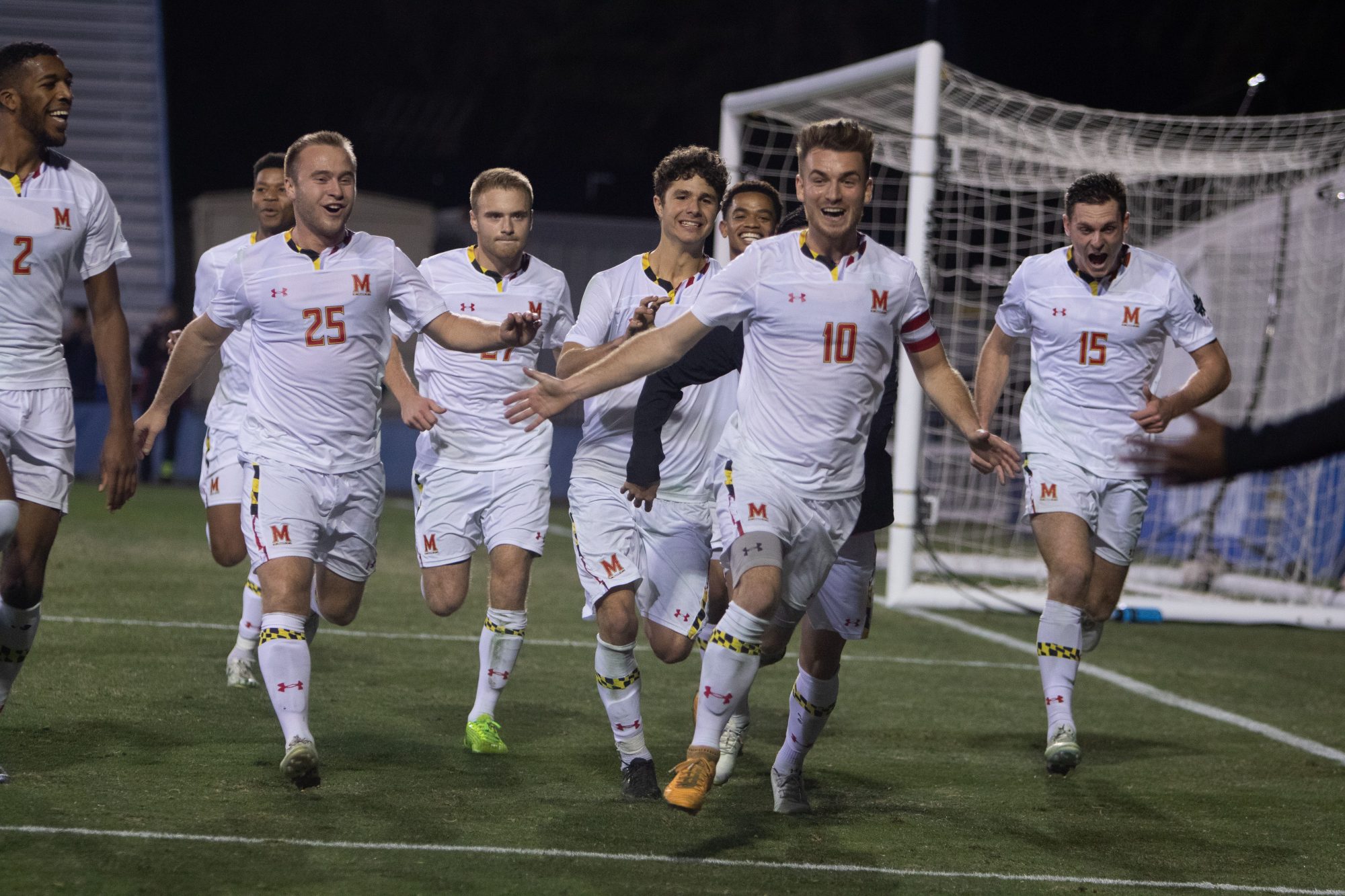 After an up-and-down regular season, Maryland caught fire in the 2018 post-season. The No. 11 Terps rode a stingy defense during their run and didn't allow a goal during the tournament, capped off by a 1-0 victory over Akron to clinch their fourth title.
7. Feb. 21, 2019: Kaila Charles leads furious rally, nails buzzer-beating layup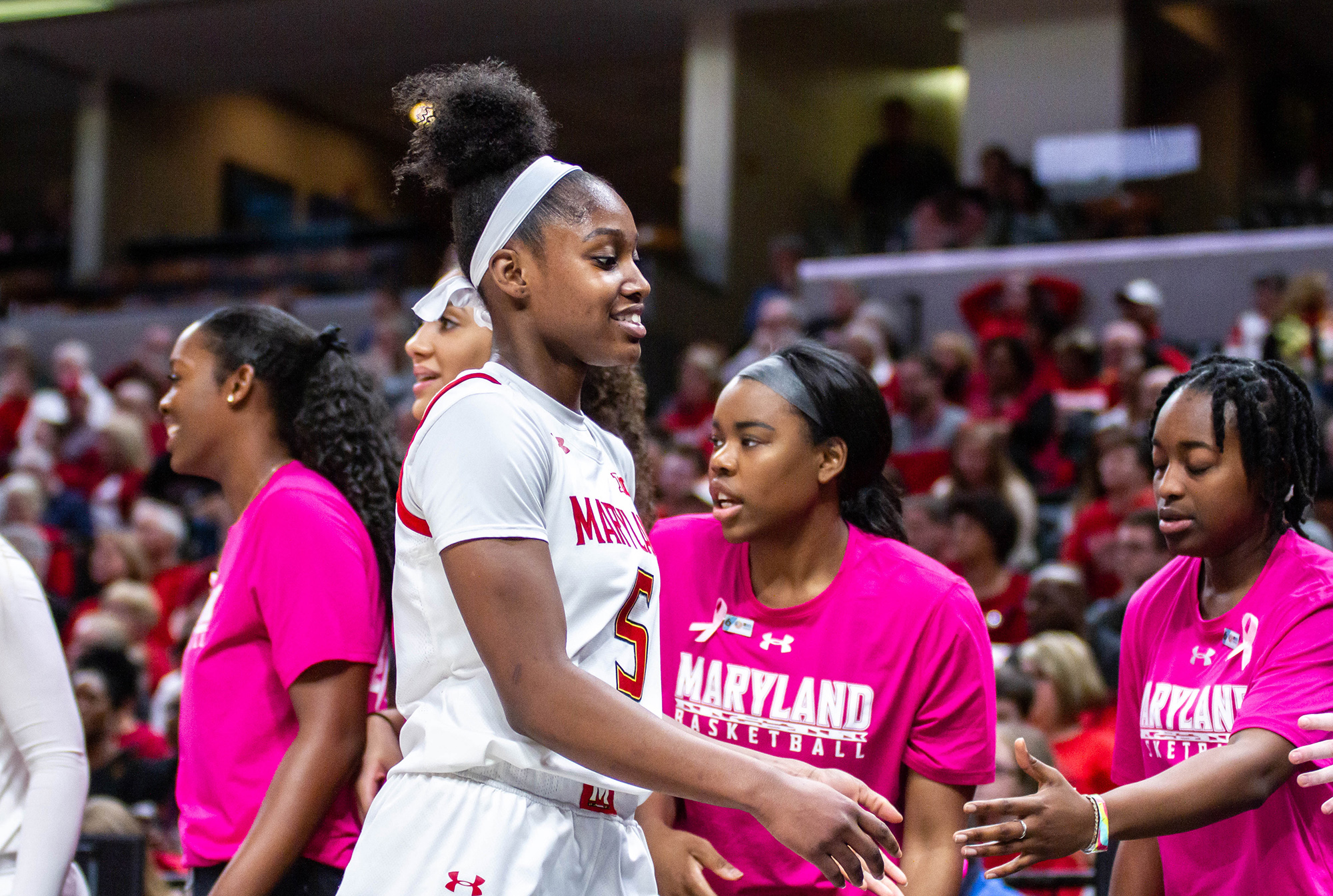 Coming off a loss to Iowa, No. 8 Maryland wanted to respond against Minnesota. But the Terps looked sluggish for much of the contest, trailing by as many as 16 in the second half. Another defeat seemed certain — until Charles reversed Maryland's for-tunes. Down seven with less than a minute to go, the Terps went on a 9-0 run — with Charles scoring seven of those points, including the game-winner — leaving Maryland with a stunning 71-69 victory
8. May 26, 2019: Women's lacrosse secures fifth title of the decade, extends NCAA record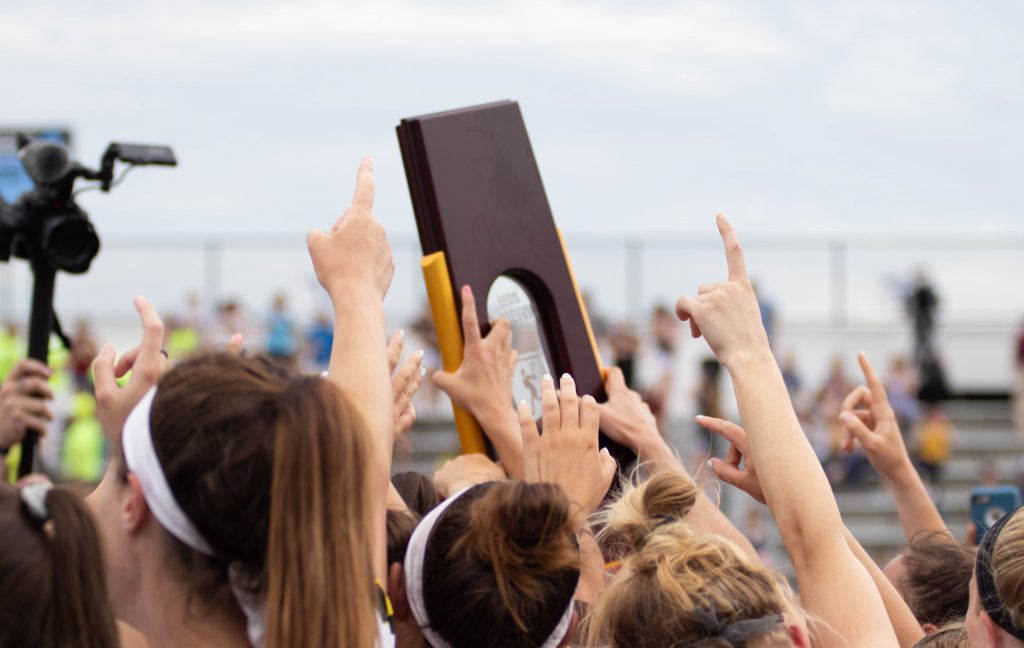 For the second time in three seasons, Maryland and Boston College met in the NCAA championship. And, much like they did in 2017, the No. 1 Terps came out on top. Brindi Griffin and Grace Griffin each netted a hat trick, and Maryland held off a late charge from the second-ranked Eagles. The Terps won, 12-10, clinching their 14th championship — their fifth in ten years.
9. Oct. 24, 2019: Women's soccer makes Big Ten tournament for first time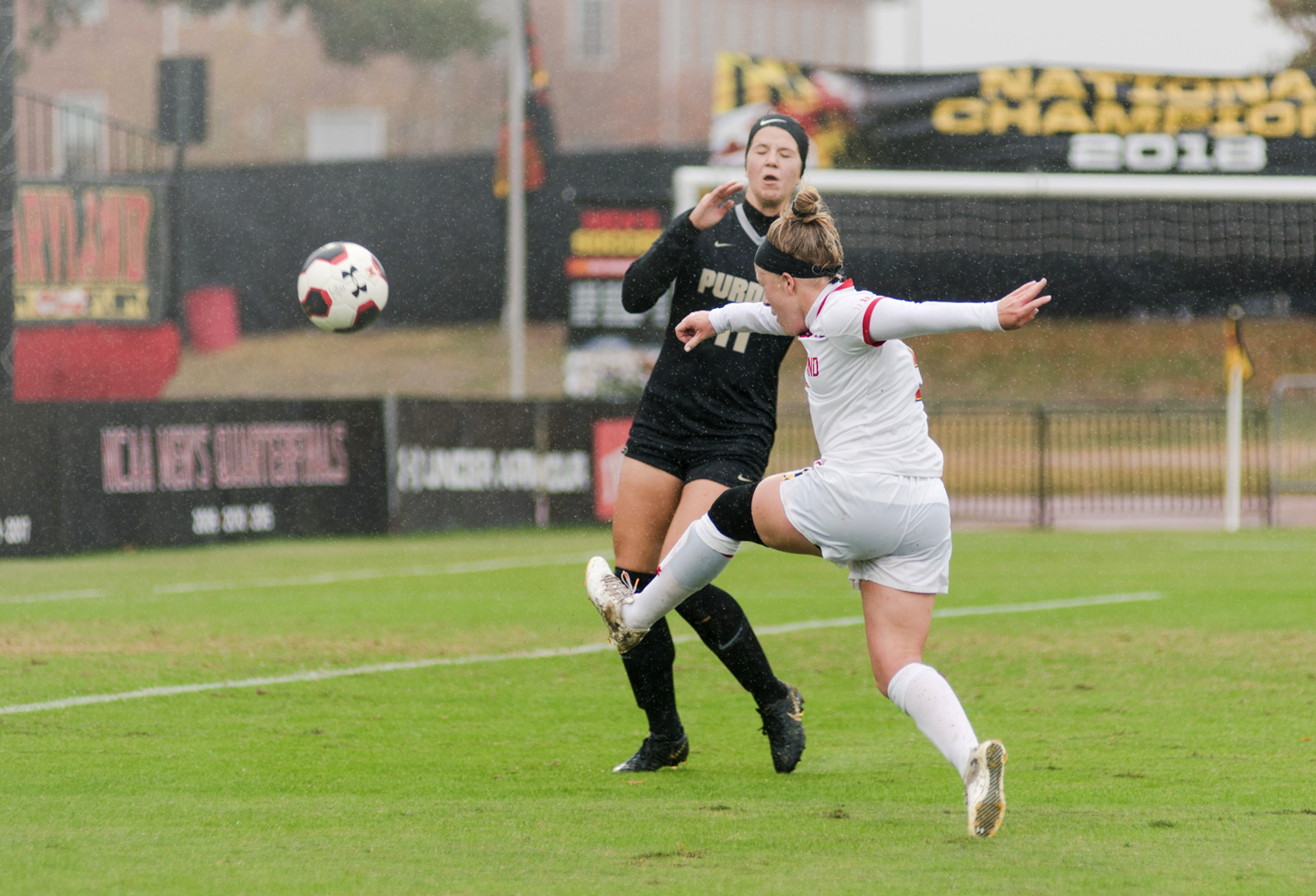 Maryland had not found much success in its first five seasons in the Big Ten, posting no winning seasons since joining the conference in 2014. But that changed in 2019, as the Terps went 9-8-3 and clinched a spot in the Big Ten tournament for the first time with a 1-0 win over Michigan State.
10. March 8, 2020: Men's basketball clinches share of Big Ten title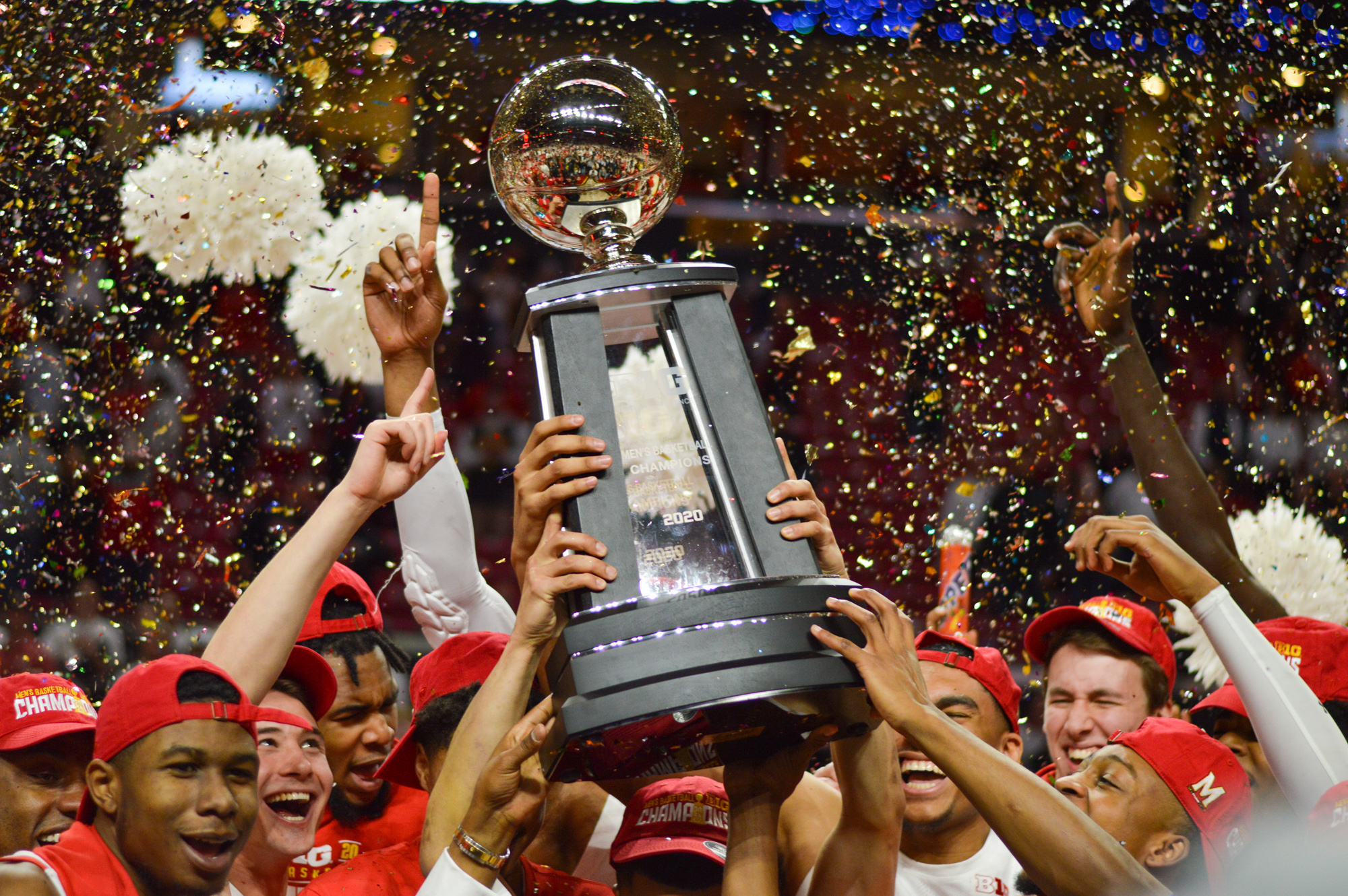 No. 9 Maryland entered its season finale against No. 25 Michigan, having struck out in its first two chances to clinch a share of the Big Ten regular season championship. On Senior Day, the Terps finally sealed the deal. Led by Anthony Cowan's 20 points and Jalen Smith's double-double, Maryland capped a memorable season by beating the Wolverines, 83-70, and cutting down the nets for the first time in a decade.