After getting off work last Saturday night, University of Maryland sophomore Daniel Williams was making his way up the hill toward Montgomery Hall and chatting on the phone with his mom.
That's when he saw somebody trip as they rushed to catch a bus, just five or ten feet away from him.
"I hear the worst cracking sound I've ever heard in my life," said Williams, a history and secondary education major. "And then I hear screaming."
Tori Sauder, a senior computer science major at this university, had gotten her left leg crushed under the wheels of a Shuttle-UM bus. In the days since, Sauder said she has undergone two surgeries for her broken femur and tibia.
But in the moments that followed the accident, one thing was certain: Sauder was not alone.
Immediately, Williams called 911 and offered her some water from his 24-ounce Wawa cup. Another student turned their hoodie into a makeshift tourniquet to stop the flow of blood coming from her leg. A group of girls also converged to talk with her, keeping her distracted until paramedics arrived.
Now, Sauder credits their fast actions for saving her life.
"I could see on their faces that they were really scared," Sauder said. "But despite that, they stopped and helped anyway, which I think is really amazing."
[Read more: UMD suspends study abroad programs in Italy as coronavirus spreads]
In an emailed statement sent by a spokesperson for the university, the Department of Transportation Services expressed its sympathy for Sauder.
"Pedestrian safety is of the utmost importance for DOTS and we wish for the student's swift recovery and our hearts go out to all those involved in the incident," the department wrote.
When incidents involving Shuttle-UM buses happen, the driver is "immediately removed from safety-sensitive functions and/or placed on leave" while officials conduct an investigation to determine the incident's cause, the degree of the driver's responsibility and any necessary disciplinary action, the department also wrote.
Students who saw the accident took to Reddit on Saturday night to search for answers. In threads, people extended "prayers up to everyone involved" and asked what happened near Route 1.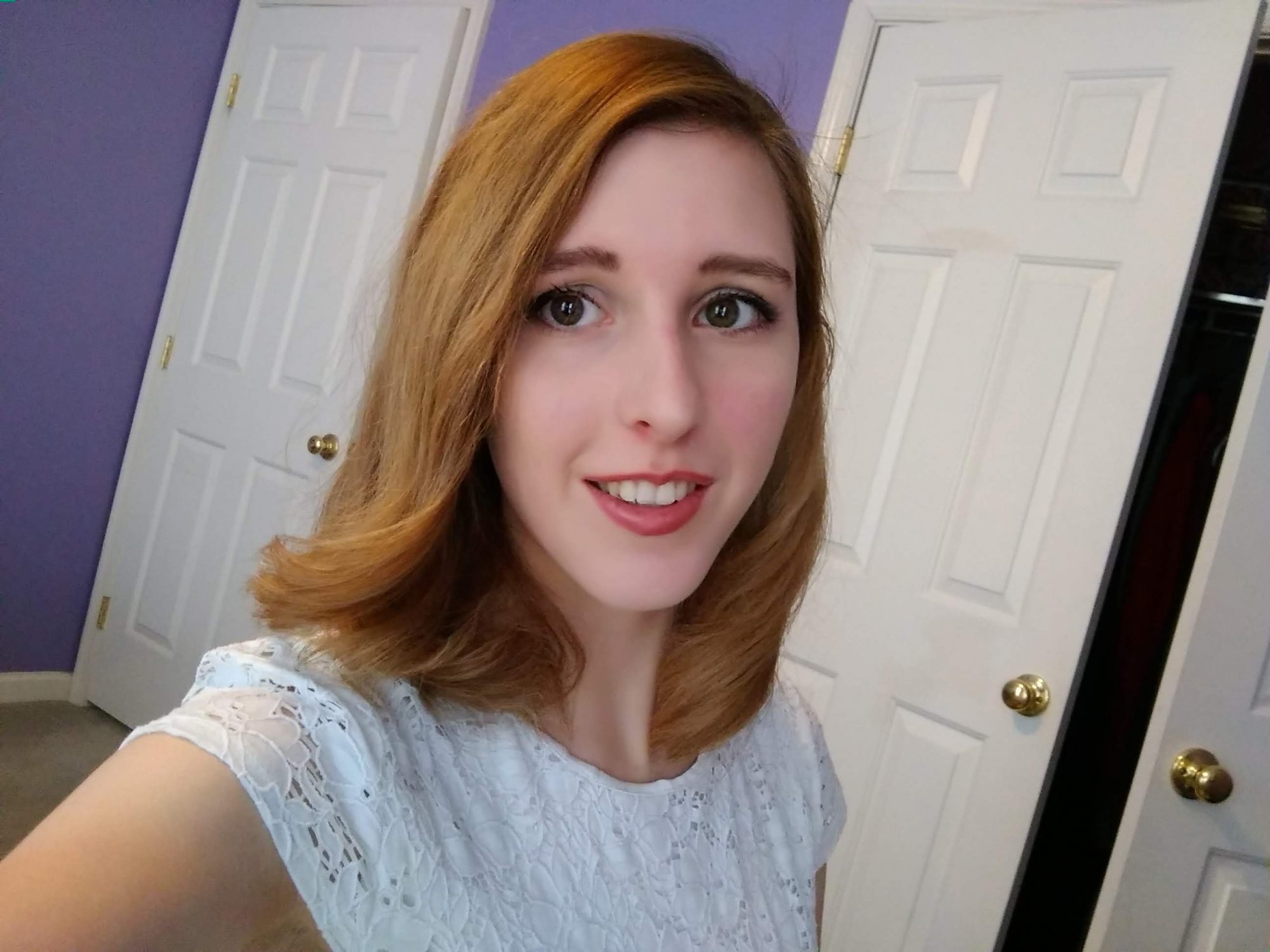 [Read more: After a Route 1 car accident, a UMD student EMT jumped into action]
The next day, Sauder shared her story with the online community. As of Sunday afternoon, the post she wrote — titled "Thank you everyone!!! From the girl whose leg was run over by a Shuttle-UM bus yesterday" — had been upvoted more than 750 times.
Sauder thanked first responders and the bystanders who jumped to her aid, and recognized that the incident must've been difficult to watch. She also said her "good prospects" are thanks to the fast-paced response and a bit of luck — adding that she can still wiggle her toes.
The accident, Sauder wrote in a message, left her with a femur fractured into three pieces, a broken tibia that punctured her skin and a dislocated tibiofibular joint. Additionally, she wrote her femur was forced upward into her hip, causing further damage, and she can't put weight on her leg for three months.
In the comments section of her Reddit posts, students rallied behind Sauder, calling her "a warrior," a "true Terp." Another even asked for her X-rays — which she shared the next day.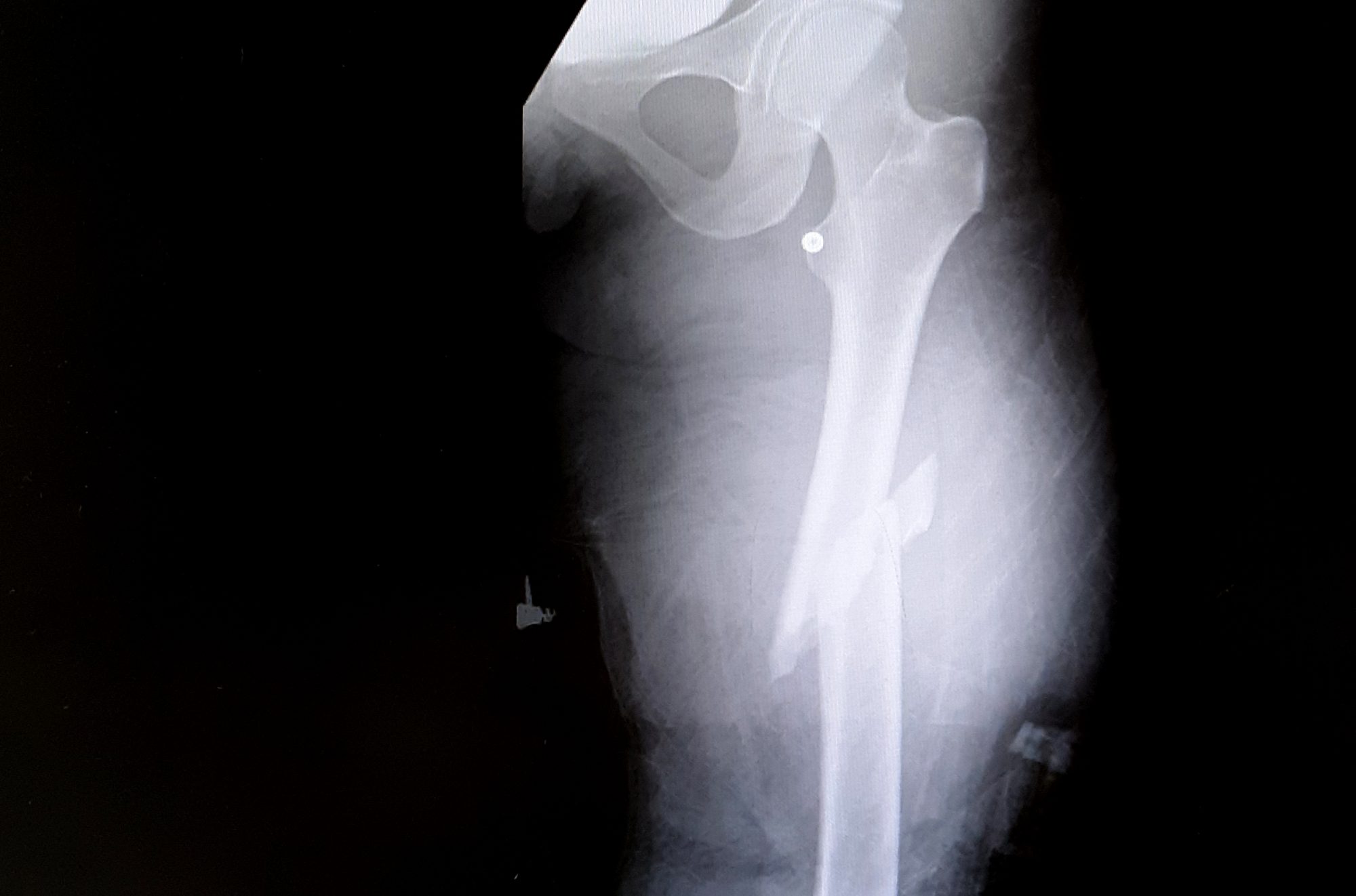 Watching the messages of encouragement and support flood in was a powerful experience for Sauder.
"You kind of get used to looking at yourself almost like a fragile person," Sauder said. "And so, to see so many people coming together and viewing me as strong and a warrior and me actually feeling like I can agree with them to some degree — that's really amazing."
Looking forward, Sauder isn't sure when she'll be up and moving again. However, she's optimistic that she'll be able to use her leg again — even though she said she'll need at least a year of physical therapy before she'll be able to run again.
Seeing Sauder's post on Sunday made Williams feel a lot better. He posted a comment, which sparked a virtual conversation between him and Sauder. Through private messages, Williams said Sauder told him about how much blood she could have lost if people hadn't stepped up to help her quickly.
"It made me reassured to know that I did everything that I could do and that I did all of the right things," Williams said.
Martin Gonzalez, who graduated from the university in 2018, watched the accident unfold from the window of a corner unit in the Landmark Apartments. He saw that a bus had stalled on the street for a while, and when people started circulating around it, he realized that something had gone wrong.
But as Gonzalez and his friends looked down on Route 1 as paramedics and police arrived, they felt relieved. Later, Gonzalez commented on Sauder's Reddit post, letting her know that he had seen the incident and that he was glad she was doing all right.
"It's almost like you don't have to worry about being left alone," Gonzalez said. "When you're on campus, you have all your friends around, and you know that there are people that are ready to respond."
This story has been updated.