By Ceoli Jacoby
For The Diamondback
The theatre, dance and performance studies school put on two unique shows Friday and Saturday that explore time travel and the intersectionality of identity.
The first show, Champagne Party for Time Travelers was produced by best friends and seniors, Hana Huie, a dance and theatre major, and Sydney Lemelin, a dance and information sciences major. It was based on Stephen Hawking's 2009 time traveler party, which Huie first heard about in a middle school science class.
"I think I was initially interested in this idea because it sort of relates to how, as people, we tend to hope for things that we know aren't gonna happen," Huie said.
Hawking had hosted a champagne-filled soiree for time travelers, and to guarantee that anyone who attended traveled there from the future, he sent the invitations out after he threw it. However, no one attended, and the late theoretical physicist spend the night alone with 10 bottles of Krug.
"We can really convince ourselves of anything in our minds," Lemelin said, referring to time travel. "Have we been believing in this impossible idea that we're like, fantastic artists or that we're gonna become famous choreographers?"
[Read more: Preview: Russian prima ballerina Irina Kolesnikova to make U.S. debut in 'Swan Lake']
Huie and Lemelin recognized collaboration came with certain challenges. Both dancers were forced to take on the roles of performer, administrator, choreographer and designer as they set out to put together their show — and they didn't always see eye-to-eye. They did agree, though, that the rehearsal room was a perfect place to iron out those kinks in their creative processes.
"When it's a space where it's like, 'Ok, I have this idea, Hana has this idea, let's try them both,' there's space for us to kind of forget who came up with the idea in the first place and then it's like we can just do the idea that worked best," Lemelin said.
The show opened on the duo clad in black for a synchronous floor routine. The set was bare with the exception of a black door, a table set for two and a banner bearing the text "Welcome Time Travelers." The routine took place in complete silence until Lemelin began incoherently rambling about the existence of time travel and Huie responded that Lemelin was "full of shit."
The curtain closed and a distorted video played. It explained the theory of wormholes between points in space time and asserted that modern science cannot rule out the possibility of time travel.
When the curtain reopened, the set was a mirror image of the opening one. The audience was led to believe the dancers were in some kind of alternate dimension as Huie and Lemelin frantically called out to the other side. In this erratic sequence, set to "Winter 1" from Vivaldi's "Four Seasons," the dancers circled the stage with a series of high-energy leaps.
The show concluded as the dancers moved their chairs to the center of the stage, sat down and stared blankly at the audience; Huie and Lemelin were out of breath and overlapping colored light beams cast shadows behind them.
"I loved it," said Carly Jespersen, a freshman psychology major. "I don't even know how to describe it, but I was just sitting there in my seat so amazed. They were super synchronized without music which I thought was really impressive."
[Read more: UMD students' petition for a sign language major has more than 500 signatures]
Champagne Party for Time Travelers was followed by another student-produced show, I AM WOMB. Choreographed by University of Maryland student Gabriela Grant, I AM WOMB centered around the intersection of identities experienced by women of color.
It featured high-energy dance acts set to popular songs, including music by Beyoncé and City Girls. These dancers were also dressed in black, but each wore something red in or over their hair.
Grant invited all women of color in the audience to the stage to be crowned by the dancers at the conclusion of the performance. They then led the audience in a repeat-after-me style recognition of their worth, doing the same for the women onstage.
Both shows were part of the Second Season series — a selective program that features student-produced work as free, ticketed performances.
"I really love to perform and I love sharing it," Lemelin said. "The dance community is really a wonderful supportive group of people, and I think it's great to be able to go to shows and then have those people come to your shows … I think that's a powerful part of performance, and I feel so proud of what we've made."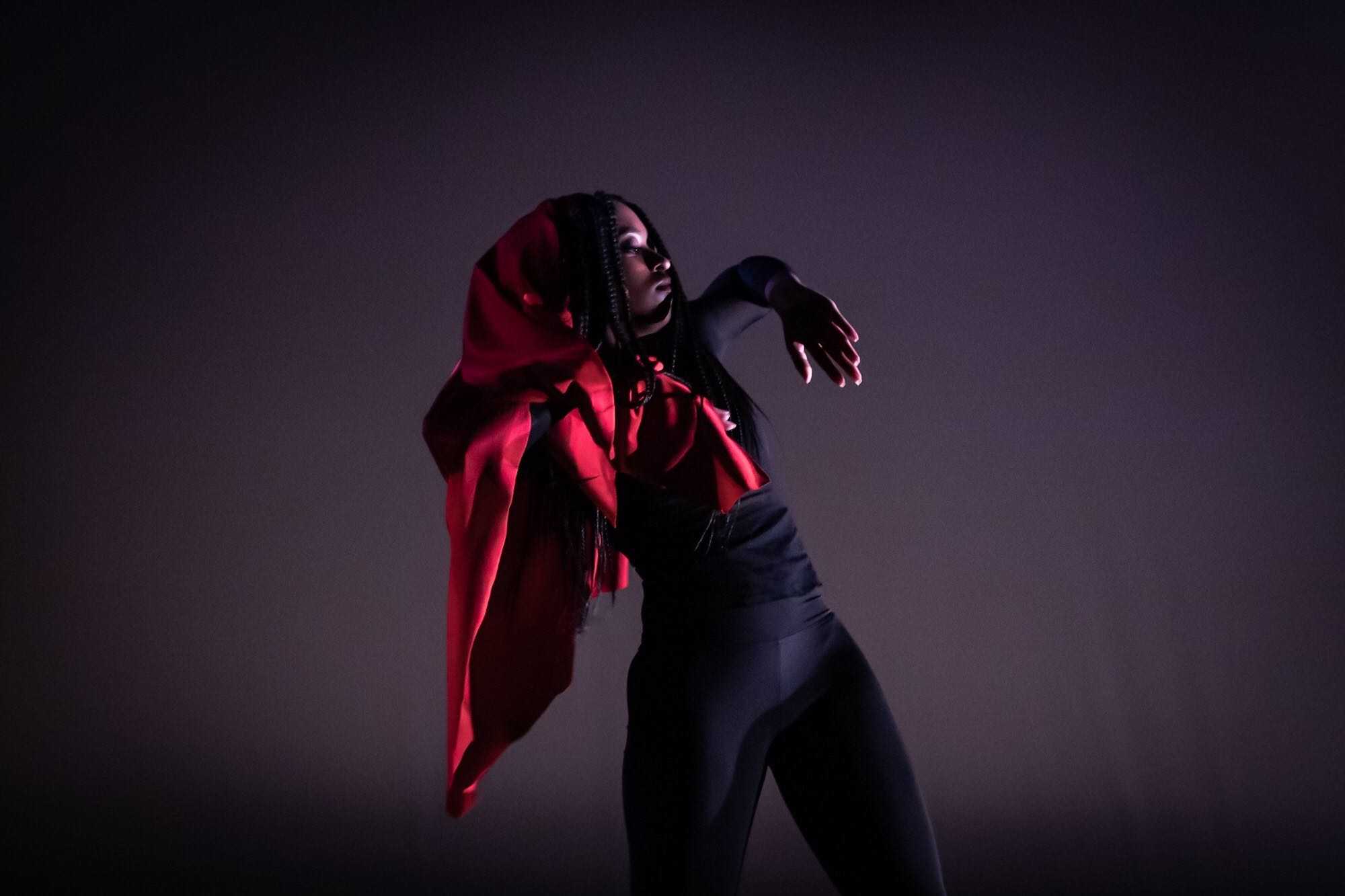 CORRECTION: Due to an editing error, a previous version of this story incorrectly stated The Clarice Performing Arts Center put on two student-produced shows this past weekend. The theatre, dance and performance studies school presented the shows at The Clarice Smith Performing Arts Center. This story has been updated.