It would be a disservice to Steve Lacy to compare him to any other musical artists. He has skill and androgynous swagger reminiscent of Prince and David Bowie, but his work is a dreamy combination of rap lyrics, R&B emotion, rock-style guitar solos and the hooks and simplicity of bedroom pop.
Lacy is an artist who sounds like he's been in the industry for decades, even though he turned 21 in May and used his iPhone to produce the tracks that catapulted him to fame. He's a voice for Generation Z, singing about sexual fluidity, love and finding serenity in a complicated world.
In May, Lacy released his first solo album Apollo XXI, and he performed this album from top to bottom at his sold-out show in Washington, D.C. at the 9:30 Club on Sunday, as well as a few other tracks. He also performs as the guitarist for The Internet and has featured on famous tracks such as Vampire Weekend's "Sunflower" and Tyler, The Creator's "911 / Mr. Lonely" — but all that mattered during his set was the work he has made as a soloist.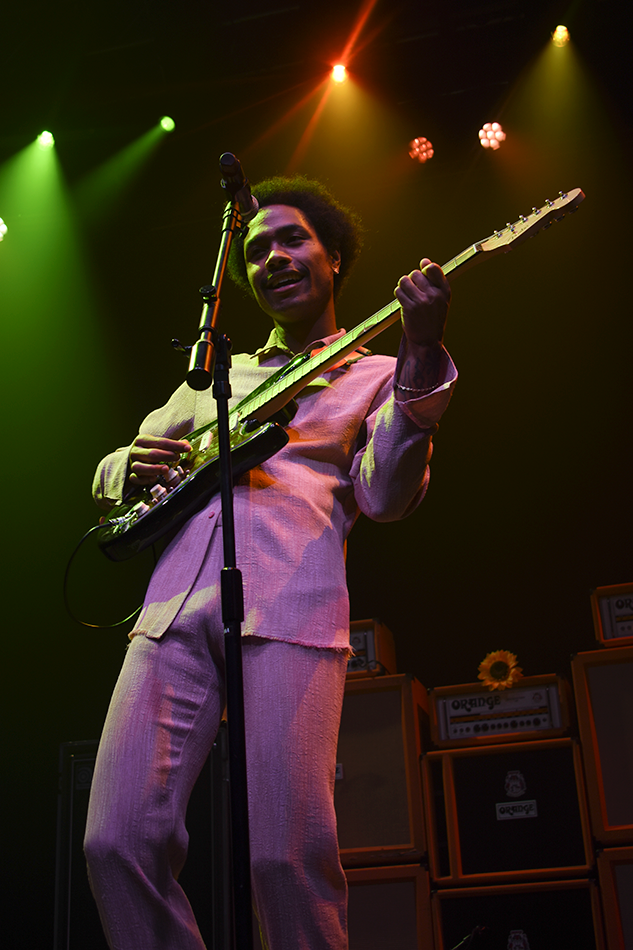 Steve Lacy swagged on the 9:30 Club stage wearing a pink linen suit, later changing into an ankle-length plaid dress. His style is incredibly eye catching but his sound really draws you in. His vocals feel like silk and his guitar skills regularly had me nodding like an approving judge on a talent show.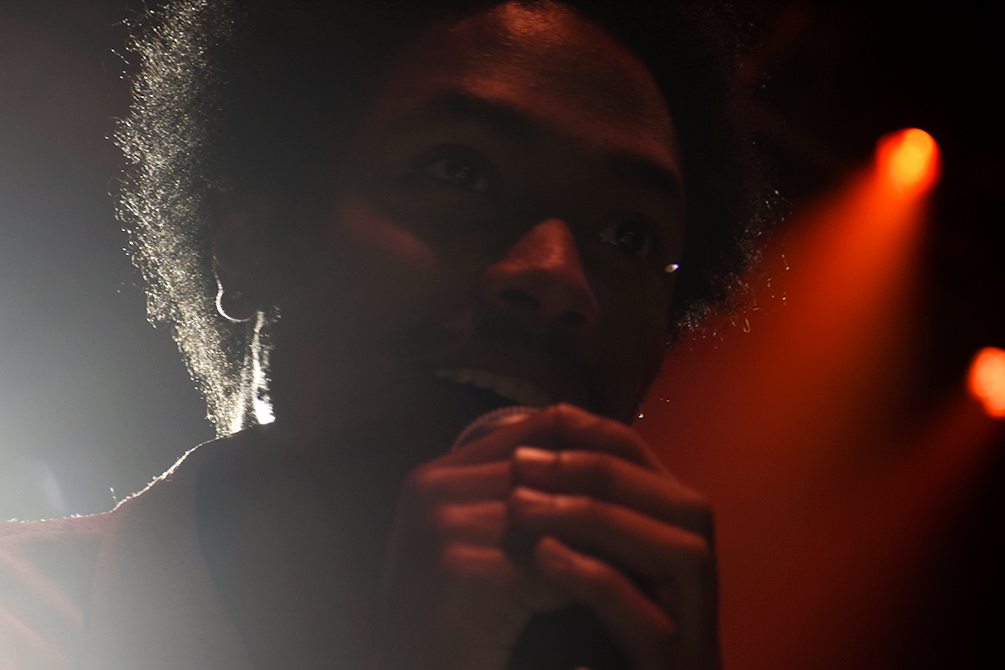 Lacy put on an incredibly intimate set despite the large and lit audience before him. During his first song, he elevated himself on an amp and looked into the eyes of an adoring fan standing along the barricade, who shouted in return, "You are the love of my life!"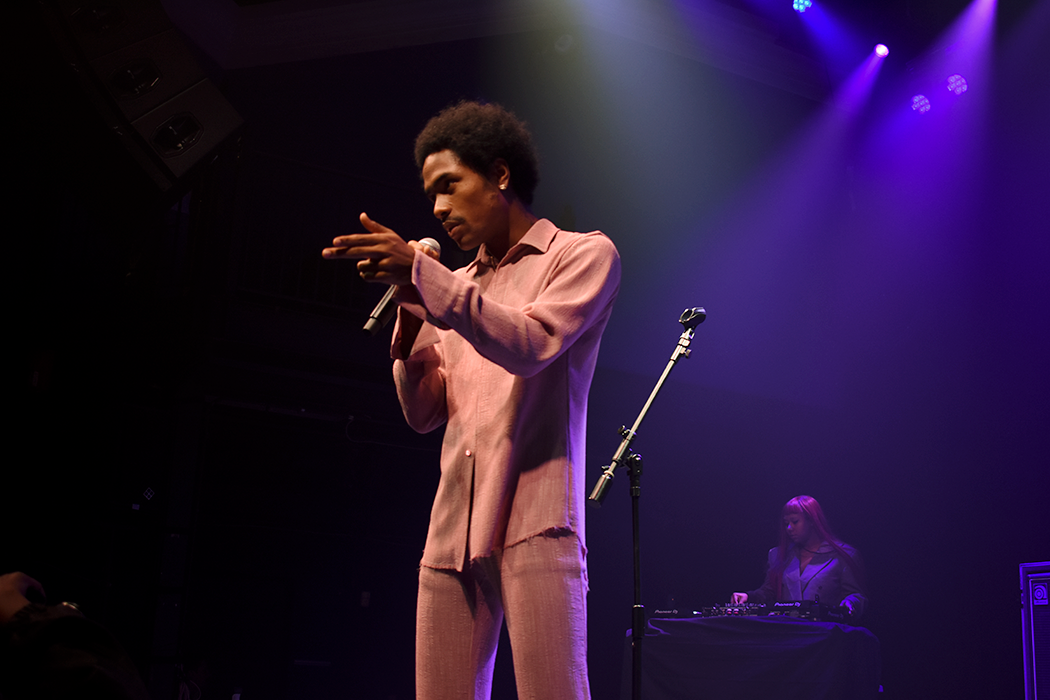 Not only is Lacy a talented vocalist and producer, but his stage presence is magical. He hyped up his crowd, performed cute little dance moves and encouraged positive energy from the beginning of the set. Specifically, he designated the show a "safe space" right after his first song.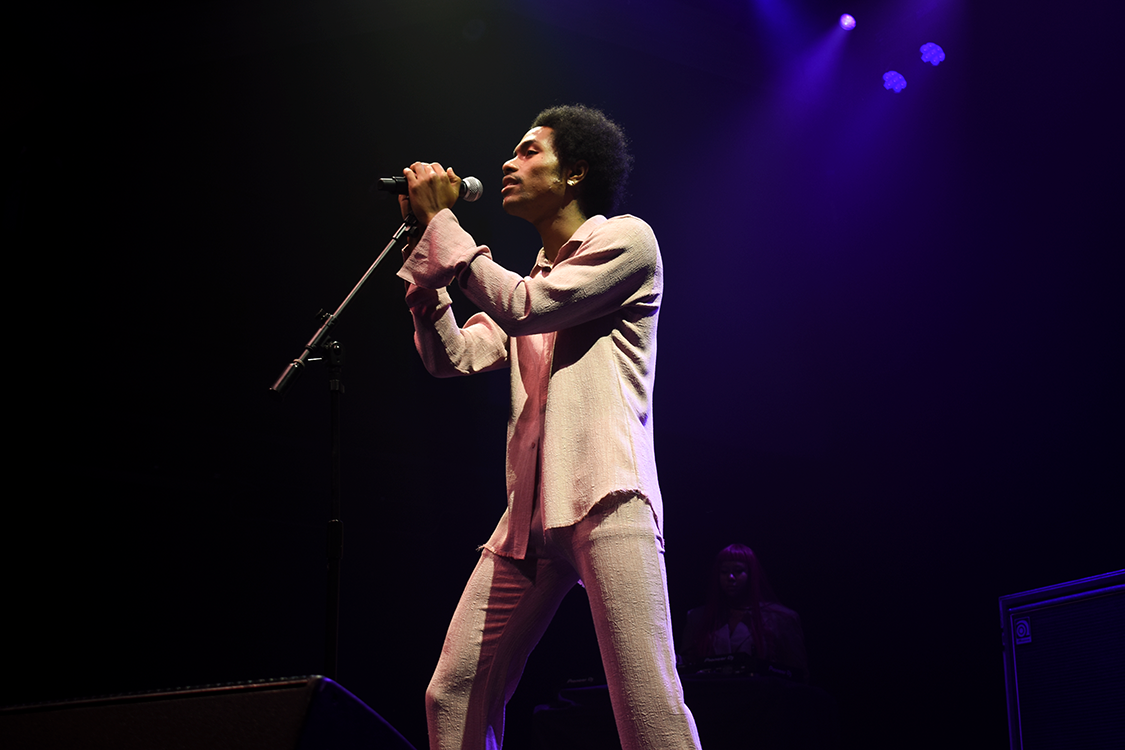 Lacy said he thinks the D.C. show was the "best show" of the tour so far. He spent a few moments talking about how much he's loved touring, noting that "everyone seems to be as happy as I am" when he's on stage.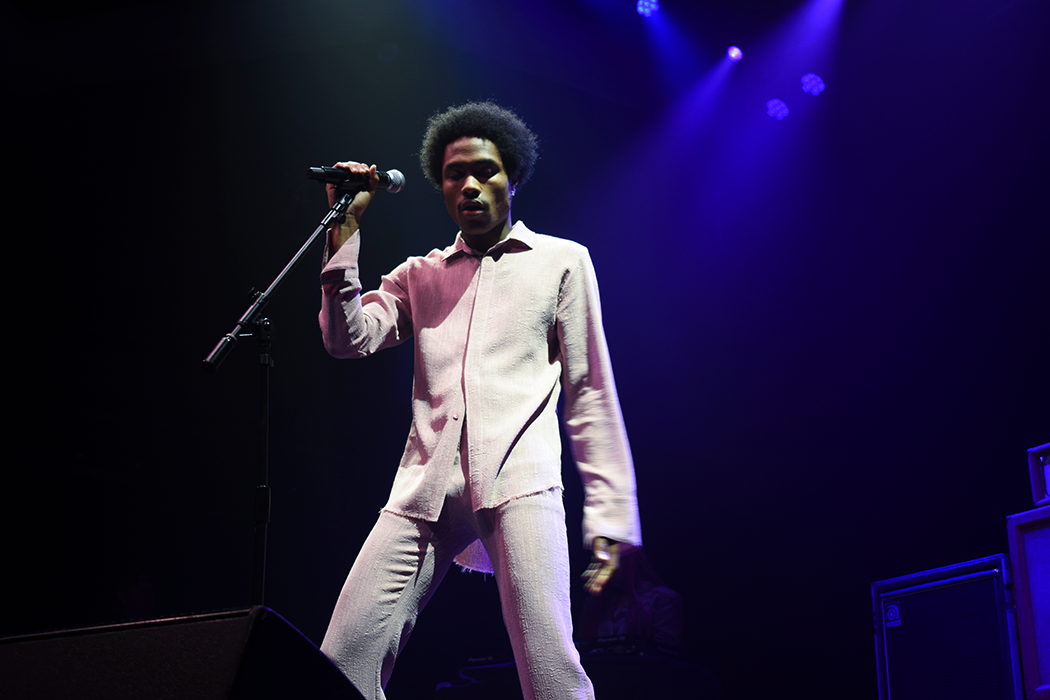 By the end of the concert, it seemed like nobody — including Lacy — wanted it to end. Apollo XXI is one of my favorite albums of 2019 so far, and seeing it translated into such a flawless performance was satisfying, impressive and so magically memorable.