It's the day before Jen Shaffer has to come into work at the University of Maryland's Woods Hall, and she's already anticipating the headache she'll have around 3 p.m.
Within a few minutes of walking into the building, she knows she'll start to feel her sinuses clog up. Along with a long drive to campus, this is why Shaffer works from home as much as she possibly can — it's hard to be productive when your head feels like it's going to explode, she said.
The anthropology professor has a pretty good idea of what is causing her symptoms: Mold. Mold that shows up on ceiling tiles, walls and bookshelves. Mold that collects on the spines of her books, and made her throw her office couch away.
"We want to be able to come into work and do our jobs, and it's just super frustrating when our work is making us sick," Shaffer said. "The building itself is making us sick."
Shaffer is just one of at least 15 faculty members and students in the anthropology department who have reported experiencing health problems — including rashes that pop up out of nowhere, respiratory issues and aggravated allergies and asthma — that they trace back to the mold that lingers over Woods Hall.
Mold-filled dorms and apartments drew headlines throughout last fall; concerned students and parents reported moldy furniture and belongings in at least 10. Students in Elkton Hall, for one, were sent to hotels in College Park while mold remediation efforts took place. But all the while, the faculty members with offices in Woods Hall kept on working.
"The students, when they had mold in their dorms, [the university] took care of that so quickly," said Barnet Pavão-Zuckerman, a professor in the anthropology department. "And it just makes us feel like, you know, we're being asked to solve our own mold issue. And that's demoralizing. And frustrating. And rage-inducing for some of us."
Some faculty members say they've gone on allergy medication they only seem to need while at work. They're worried about the health of their students and their colleagues. And after years of keeping a box of Clorox wipes on hand to clean mold from books and furniture in their offices, many are fed up.
The anthropology department started tracking reports of mold in Woods Hall back in 2015, but professor Thurka Sangaramoorthy said she's dealt with mold and mildew since she came to the university in September 2012. In her first office, she said, mold collected on photos of her kids, books and furniture and ruined her regalia — the black robes she wore when she graduated with her doctoral degree, which she said cost around $400.
"You keep thinking that they'll take care of it, so you start throwing stuff away and hope it gets better, and it doesn't," she said.
[Read more: Dozens of UMD housekeepers say they've gotten sick from cleaning mold]
Woods Hall was built back in 1948 — when construction materials, techniques and expectations were different than they are today, a university spokesperson wrote in an email. There is no one-size-fits-all solution to the humidity issues the building experiences, so the Department of Facilities Management has focused on controlling levels of moisture to "meet human comfort and building utilization."
Since 2014, Facilities Management has added air conditioning units to offices, replaced drywall and sealed off windows in an attempt to address moisture issues. Facilities Management has installed dehumidifiers and floor fans, installed a new foundation drain system and hired a "qualified mold abatement contractor."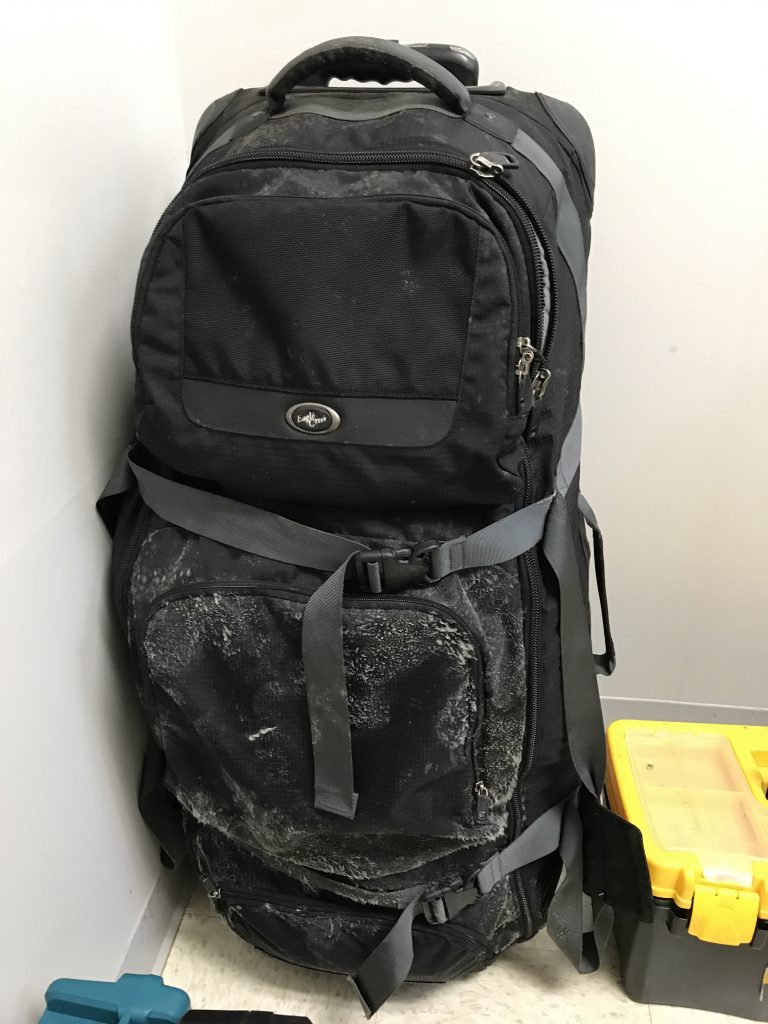 In response to concerns about indoor air quality, the university spokesperson wrote that the school's Department of Environmental Safety, Sustainability and Risk performs a variety of evaluations for the building in question — measuring carbon dioxide levels, temperature and relative humidity and performing a visual inspection of accessible areas and reviewing building ventilation.
The Diamondback has submitted a public information request for the results of these tests in Woods Hall.
When visible mold is identified in Woods Hall, the spokesperson wrote that ESSR works with Facilities Management to remediate it, following industry guidelines "consistent with the conditions of each situation." However, she added, since there are no EPA or OSHA standards for tracking airborne mold, "[a]ir sampling is not recommended."
Still, faculty members say they feel dismissed and ignored by the university as they struggle to churn out publications, write grants and meet with students in a building that makes them sick.
When mold becomes normal
In Sangaramoorthy's early years with the anthropology department, mold became a fact of life for her.
When it started to collect in her office, she pulled out a Clorox wipe to take care of it. When it sprouted up on papers, she threw them out. When the skin around her fingers started to peel around 2017, she didn't think it was that big of a deal.
But the rashes that started popping up on her skin really freaked her out. So, she went to an allergist — who traced her skin issues back to the years she'd spent working in a moldy office.
"We've all become accustomed to these things," she said. "I never would have attributed my skin rashes to the mold ever, until I went to the allergist. … I just never put the two together."
She's not alone. Other faculty members also expressed that it took them years to connect persistent allergy issues and skin conditions to their work environment.
Around four years ago, a rash popped up on Paul Shackel's arm. Shackel, the chair of the department, was prescribed a steroid cream to treat it. Only recently did he consider the possibility that his persistent skin issues were linked to the mold.
But he said other faculty members have it worse. Those with asthma have an especially difficult time in the building.
[Read more: UMD will renovate 16 dorms in hopes of preventing future mold outbreaks]
"Being in an environment like this can be very disruptive to their schedule, to their writing, to their research," Shackel said. "It's concerning."
Lately, Professor Andrea López hasn't had to work through the stuffy nose and respiratory issues she has experienced since joining the department in 2016 — she received a research grant last semester, and has been working in a lab off-campus.
López remembers her first week in Woods Hall. She brought in a stack of books, only to find them warped with moisture the next day. Then, last summer, she came back to work one day to find mold covering her wall hangings and interspersed between the pages of some of her books.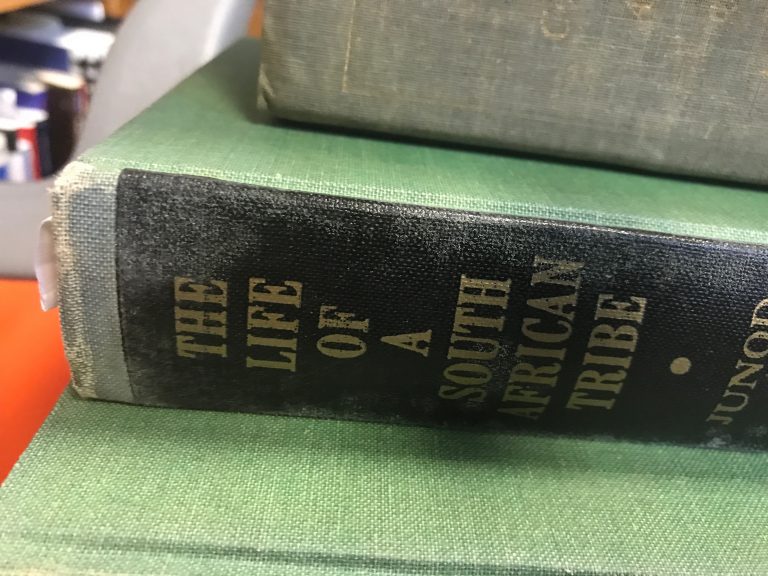 In all, Shackel estimates that the department has lost thousands of dollars in furniture and other material that had to be thrown out. Sangaramoorthy estimates the mold has cost her personally around $2,500 to $3,000.
And besides the belongings she's had to trash, Sangaramoorthy said she considers nearly everything she's brought into her office lost — she's worried that mold will follow if she brings anything home.
"Whatever I put in my office I know is not going to ever come back with me, which in and of itself is very stressful," she said. "It's literally a lifetime of books that I have that I will not ever bring home."
"This is crazy"
Faculty worry working in Woods Hall has affected more than just their health and their wallets — they're also concerned that having to regularly switch offices has put a damper on their research productivity. And it's hard to build relationships with your colleagues when nobody wants to come in to work.
Woods Hall is especially not an ideal work environment for faculty members who are on the tenure track, López said. She'd know — she'll be going up for tenure in a few years. Even under the "absolute best" circumstances, she said, this process is incredibly stressful. Having to seek out alternative work spaces to avoid spending too long in an office where she's seen mold pop up in the past just doesn't help.
"You spend a considerable amount of time coordinating, okay, well we're meeting somewhere else, or you're moving stuff that is in your office to another place and back again," she said. "That definitely has impacted productivity."
Plus, Pavão-Zuckerman said it's demoralizing to work in a moldy building while watching other departments get brand-new, shiny facilities — like the Brendan Iribe Center, which opened its doors to computer science and engineering students in April.
"It's hard as a department that doesn't have a lot of money, that's not a department that gets lots of resources, doesn't have big donors," she said. "Anthropologists don't usually grow up to be millionaires."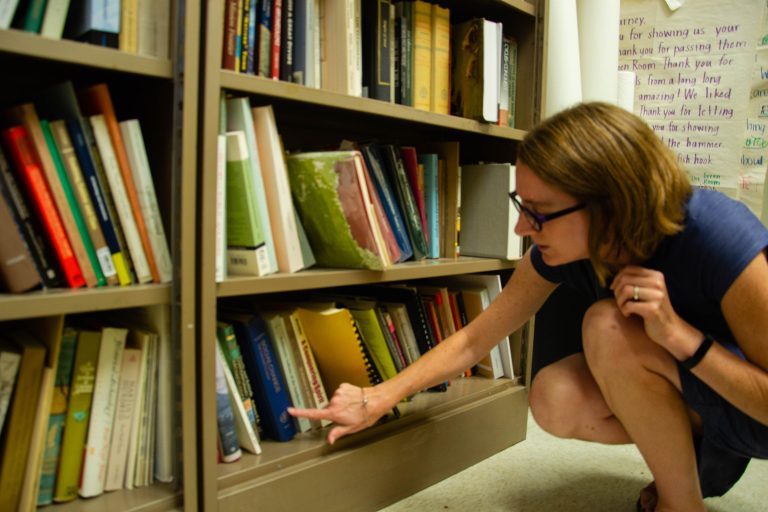 Of the four offices she's had throughout her time in the building, Sangaramoorthy said she's dealt with rodent and insect infestations in two.
She remembers her husband's reaction when he came to help her move out of her third office. Within minutes of walking into her office, she said he started experiencing respiratory issues. Then, he watched her unfurl her rug and use a vacuum to suck up the "critters" crawling all over it.
"He's like, 'This is crazy. You cannot work in this space,'" she recalled. "Like, 'This is nuts.'"
Searching for a long-term solution
Despite the steps Facilities Management has taken to combat the mold, Pavão-Zuckerman and other faculty members are frustrated with the way the situation has been handled.
"It just feels like a lot of temporary fixes and band aids rather than really addressing the root of the issue," she said.
The university's updated Facilities Master Plan lists Woods Hall as slated to undergo renovations between January 2021 and December 2030. It doesn't elaborate on what these renovations are planned to include.
But recently, Shackel said the anthropology department has drawn the attention of the university's administration. In September, he said he met with representatives from Facilities Management, ESSR, the behavioral and social sciences college and the Office of the Provost.
He said he gave a presentation to the group, laying out a timeline of mold-related problems in Woods Hall.
"I hope that in the end there's enough energy to help remediate the problem," he said. "It's frustrating that it's been going on for years, plural. And I think Facilities Management is also frustrated because they try to do these fixes, and we still have the problem."
David Cronrath, associate provost for planning and special projects, said he was at that meeting. Right now, he said the team is still working to come up with a long term plan to resolve the building's issues.
"I think we're all working diligently to try to come up with a better solution," he said.
Meanwhile, Sangaramoorthy is just tired of having to take allergy medication at work.
"Do I care what they do with that building? No. But I just don't want to be in it," she said. "I don't think any of us should be in it."
CORRECTION: Due to a reporting error, a previous version of this story incorrectly referred to Paul Shackel as dean of the anthropology department. He is the department's chair. This story has been updated.