I hate going to Georgetown. Getting there by transit is complicated, it's really expensive to eat out and I absolutely hate the smell of the Potomac River. But on Saturday, I got over my petty complaints about the neighborhood to visit Gypsy Sally's — a tiny music venue with an ethnic slur in its name — so I could see a conglomerate of funk music greats perform as The Big Ol' Nasty Getdown.
You might not have guessed it based on my intense love for Ariana Grande, but funk music and jazzy jams are a big source of joy in my life. I'm a huge Vulfpeck gal, and boy did I have a Phish phase in high school.
The Big Ol' Nasty Getdown is made up of artists from iconic funk bands such as Parliament-Funkadelic, Yo Mama's Big Fat Booty Band and Earth, Wind & Fire. So even though I hadn't heard of The Big Ol' Nasty Getdown before I was invited to the show, the band's membership makeup let me know I was in for a treat.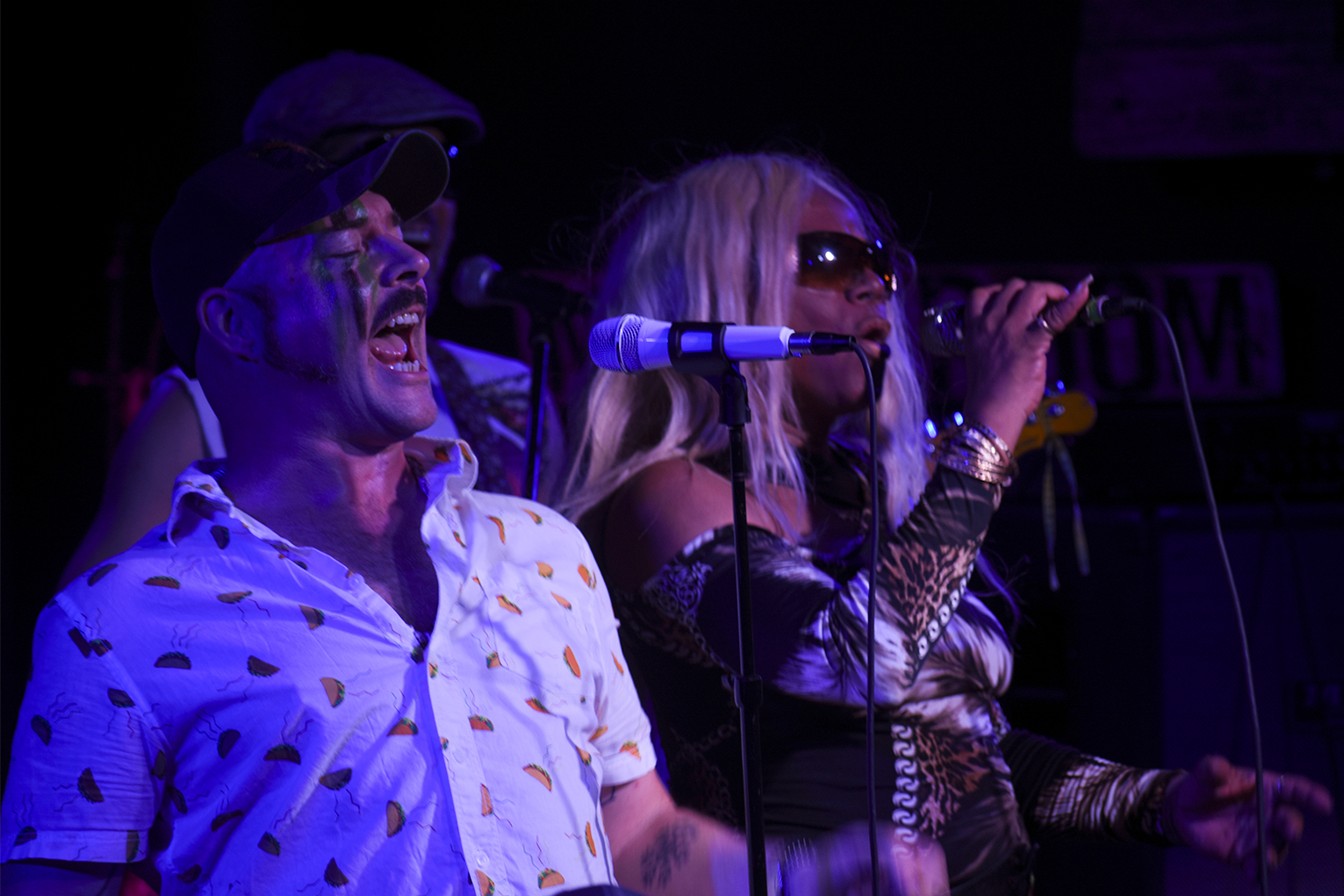 Opening for The Big Ol' Nasty Getdown was College Park's own Humbalaya, a funk band whose members met at an open mic in the Maryland Food Co-op (RIP) and helped found The Void, the house-turned-DIY-venue near campus. Humbalaya guitarist and vocalist Jimbo Lord said he hadn't heard of The Big Ol' Nasty Getdown before the show, but he had heard of some of the bands within it, so he "knew it was going to be a funky time, that's for sure."
Humbalaya blew me away with their skill. Each musician was given some time to shine on stage. My favorite moments were hearing the conga drums and saxophone solos — I specifically wrote "[conga] solo go crazy" and "sax player is a fucking beast" in my notes. For a bunch of 20-somethings, they sure sounded like seasoned professionals, and they primed the crowd with excitement for The Big Ol' Nasty Getdown.
"It felt like a really receptive and engaged crowd," Jimbo said. "There were a lot of older heads there, but I think it's always great to play in front of an audience that, we felt, was mostly new."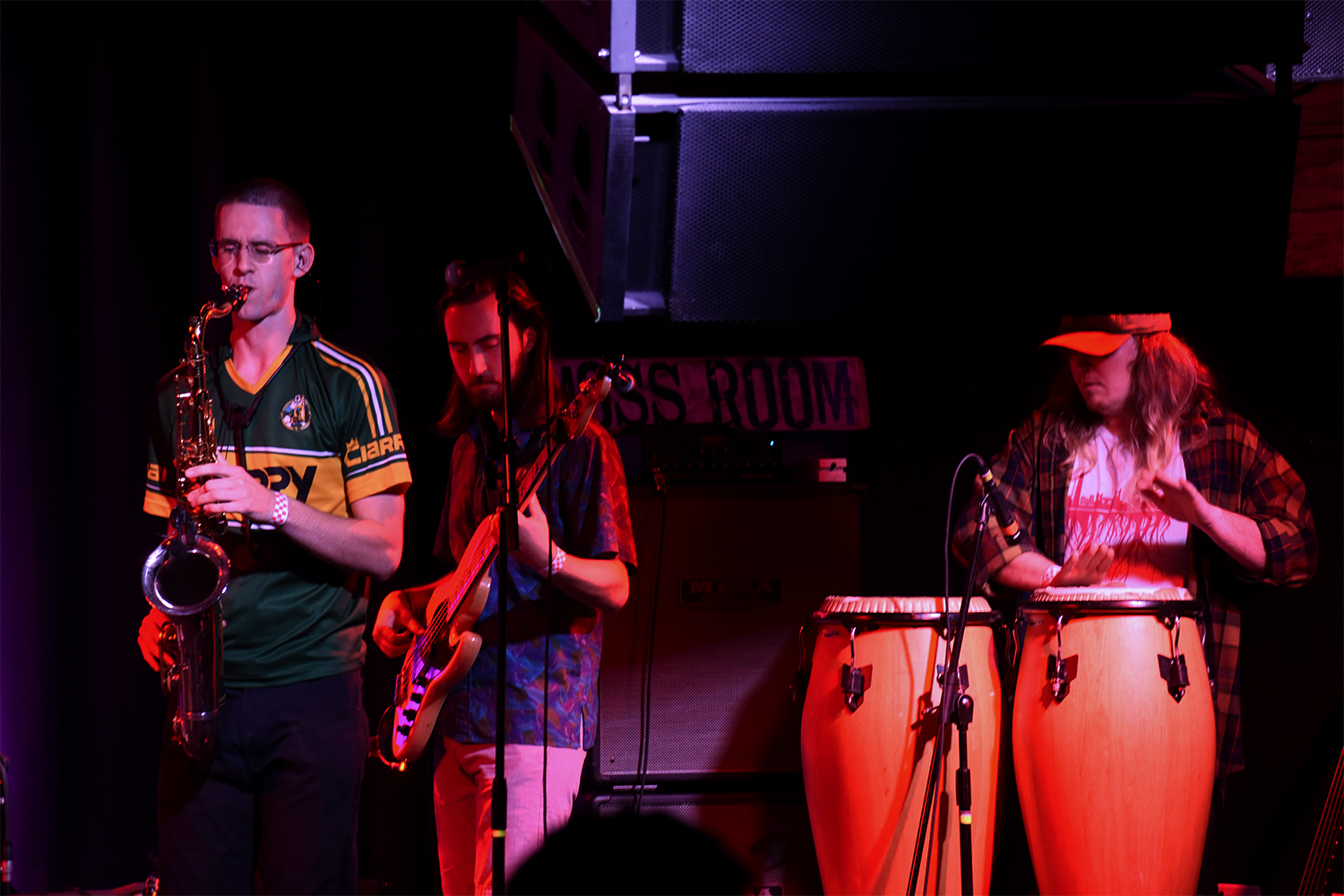 Jimbo also described performing at Gypsy Sally's as a rite of passage for burgeoning musicians in the Washington, D.C. area — and that having a technical crew on deck was a nice change of pace for the band.
"It has so much history. We really love Gypsy Sally's," Jimbo said. "It sounds good. It's cool for us, as a band that plays a lot of live gigs where we're running our own sound, to be in a very professional atmosphere."
When The Big Ol' Nasty Getdown finally came on stage, I was instantly enthralled by the size of the group — 10 musicians overflowed on the stage — and the diverse aesthetics. One of the lead vocalists was a black woman wearing a kitten ear headband and a flashy all-black punk outfit, while the white male bassist lurked in the corner of the stage wearing a t-shirt that said "kush" in the style of the NASA logo. But their appearances didn't matter, because the music elevated me to a place of higher funkiness.
The Big Ol' Nasty Getdown has so many musicians it's hard to describe what each of them brought to the table. The basslines, funky trombone and saxophone solos made me want to ignore all professionalism and dance with the middle-aged concertgoers in front of the stage. The vocalists showcased such amazing ranges and rhythms and the sole drummer gave off the power of an entire drumline.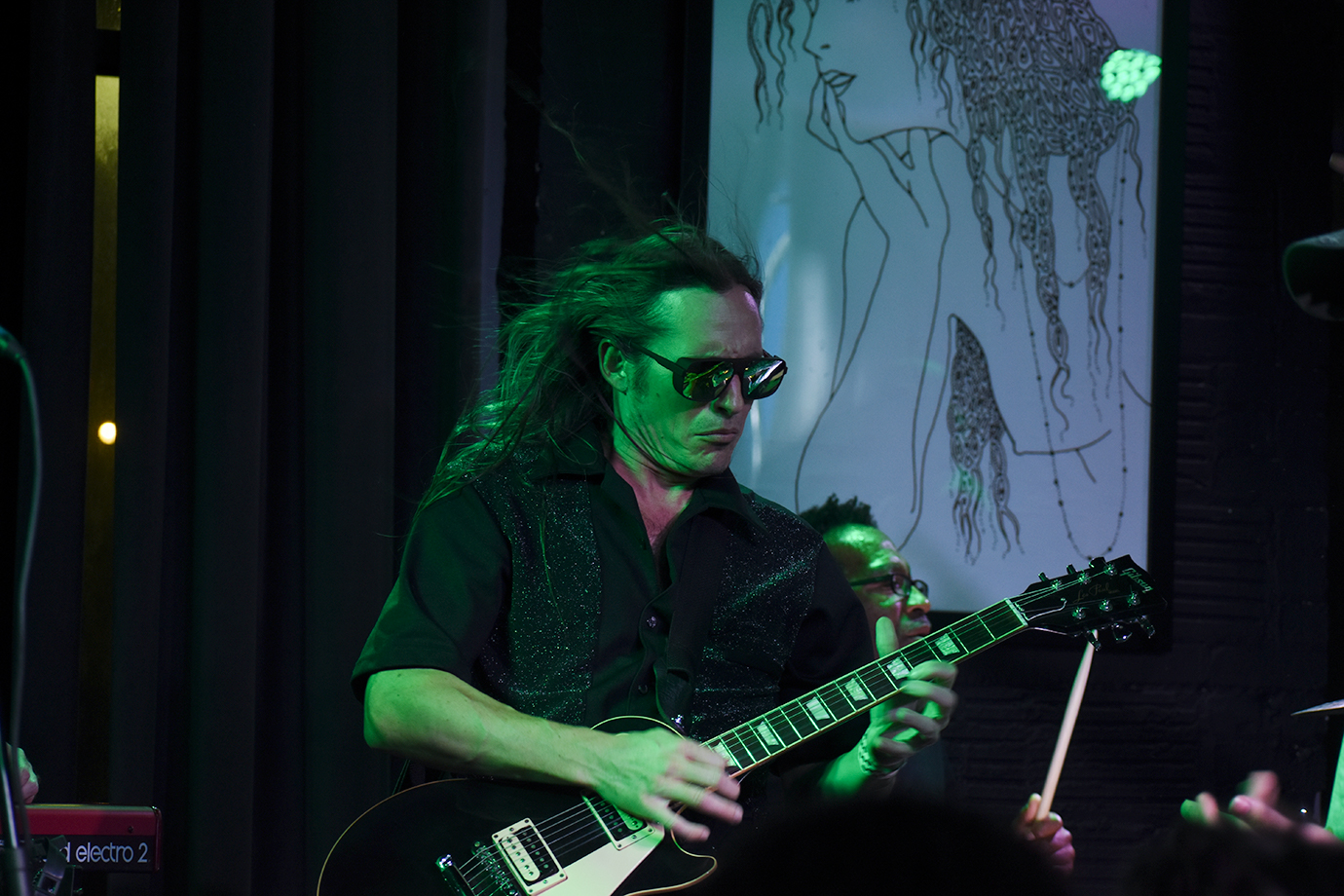 And to make things even better, their crowd interactions were phenomenal. They regularly summoned fans down to the dancefloor from the venue's seated area, and at the end of the night, the trombone player, Derrick Johnson, was singling out crowd members to "baptize [them] in the funk" which is a funny way of saying, "Everyone is going to touch you and dance around you while we play a 10-second jam." That part was my own personal nightmare, but it seemed to make most of the audience happy.
I ended the night high on music. I was glad I made the trek to Georgetown alone late at night to see such talented people, and I took Derrick's magical words with me on my bus and Metro rides home:
"Music and the funk will always be there for you."
CORRECTION: Due to a reporting error, a previous version of this story misidentified a Humbalaya member's drums as bongos. They are congas. It also misspelled the band's name in a caption. This article has been updated.