Guns, creepy robots and borderline hostile sexy glares from good-looking K-pop men are not what I imagined I'd be watching today, but I'm not mad about it.
The newest trailers for new K-pop group SuperM focus on introducing NCT 127 member Taeyong and EXO member Baekhyun, as well as a super futuristic post-apocalyptic aesthetic.
The slogan for the group is "We are the future," so it makes sense to have clones of Taeyong running around with guns and what seems to be an existential crisis, while Baekhyun is ominously analyzed by random technology — that is, if you think the future will look like a neon "Terminator" film.
We got some spooky stuff up in here, and mystery seems to be the name of the game when it comes to the promotion of SM Entertainment's newest group. What we do know, is that the group is an amalgamation of some of K-pop's biggest stars: Taeyong and Mark of NCT 127, Lucas and Ten of fellow NCT sub-unit WayV, Kai and Baekhyun of Exo, and Taemin of SHINee. Are you excited? Because I'm excited.
In case you're NOT excited or only semi-excited because you're not hip to some or all of the members, I will introduce y'all to my favorite four talented cuties in this new enigmatic K-pop group.
Taeyong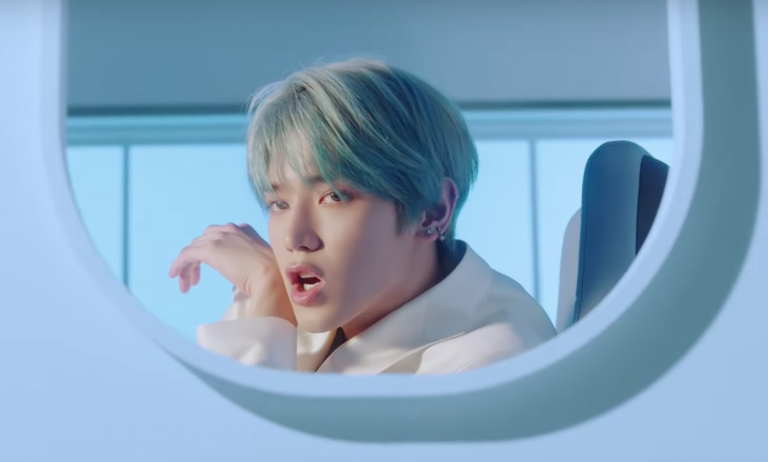 I'll start with Taeyong – the multi-talented wonder. A member of NCT 127, the length of his title directly correlates to all of his skills. He is known as the leader, visual (someone who is nice to look at in k-pop speak), vocalist, main dancer, center (someone who's typically put in the middle of the group for things like promotions and choreography) and main rapper. If you want to see him in action, check out the perfect marriage of bop and aesthetics in his music video for "Long Flight." No joke, I watched this video at least five times a day this summer since it came out because it's THAT beautiful.
Taemin
 If you look up the definition of Taemin in the dictionary you get the word: SEXY. I first stumbled upon Taemin through Spotify's recommendations when they blessed unto me his song "Press Your Number" – which is still one of my favorites to this day. A former member of SHINee, he is not only extremely fashionable (just check out literally any of his music videos), he is also an extremely talented dancer. As a former dancer, every time I watch him do some cool ass moves I die and then get resurrected because they're so flawless. To get a taste of Taemin, watch his music video for "Move."
[Read more: K-pop BANGERS to listen to on your way to class]
Kai
Kai, a rapper and vocalist of EXO and another excellent dancer (are we sensing a pattern here?), was my first-ever K-pop bias. For those of you who don't know, a bias is your favorite member of the group. I immediately noticed Kai when watching EXO's video for "Call Me Baby" because of:
How handsome he is

How he dances with precision, strength and passion

Fine, I admit it, the body rolls – they're great
Please watch the video if you haven't already and revel in his glorious dance moves.
Mark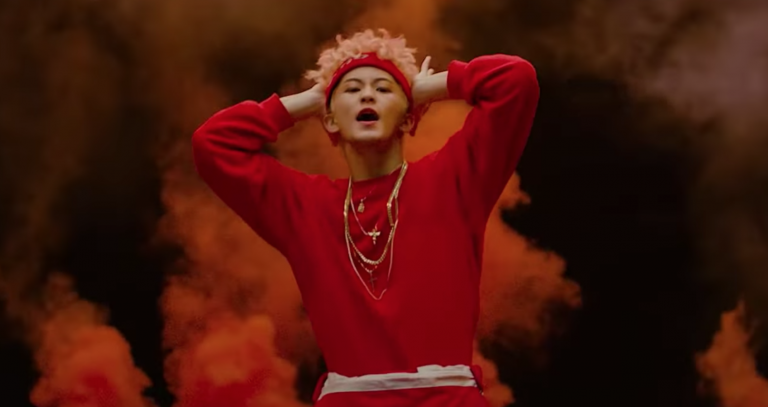 Mark is the main rapper from NCT 127, and also a whole cutie. All of the members of NCT 127 are cute and funny, but I find that Mark is a particularly outgoing goof. He's originally from Canada, and often does a lot of the talking in interviews with American outlets — and he can always get a laugh. And honestly, who doesn't love Canada? I recommend watching the Fine Bros "K-Pop Stars React To Try Not To Sing Along Challenge (NCT 127)" to get a feeling for his fun-loving personality. I also recommend watching the "LIMITLESS" performance video #2 to see an intense cool side to Mark and all the other NCT 127 boys.
There you have it, my four favorite members of future group SuperM. I'm hoping this introduction will get you all prepared and excited for their debut! It's bound to be amazing since they picked some of the most talented guys in the business — and it'll be cool to see the Kpop stan worlds collide as a result. SuperM is ready for the future, are you?