A few months into her freshman year at the University of Maryland, Kylie Dawson was jolted awake by a phone call at 3 a.m. Her roommate was at a trauma center in Washington, D.C., after falling and cracking her head on the ground.
A group of girls who lived on her floor and Sean Swider, another student she was just starting to become good friends with, had made the trip to the hospital, and were calling her from the waiting room. They just wanted Dawson to know what had happened, in case she woke up wondering where her roommate was.
But Kylie was Kylie, so she wasn't about to roll over and go back to sleep knowing there was someone in trouble.
"She was like, 'Send me an address. I'll be there,'" Swider said. "She drives over there at three in the morning, just to wait in the waiting room with us."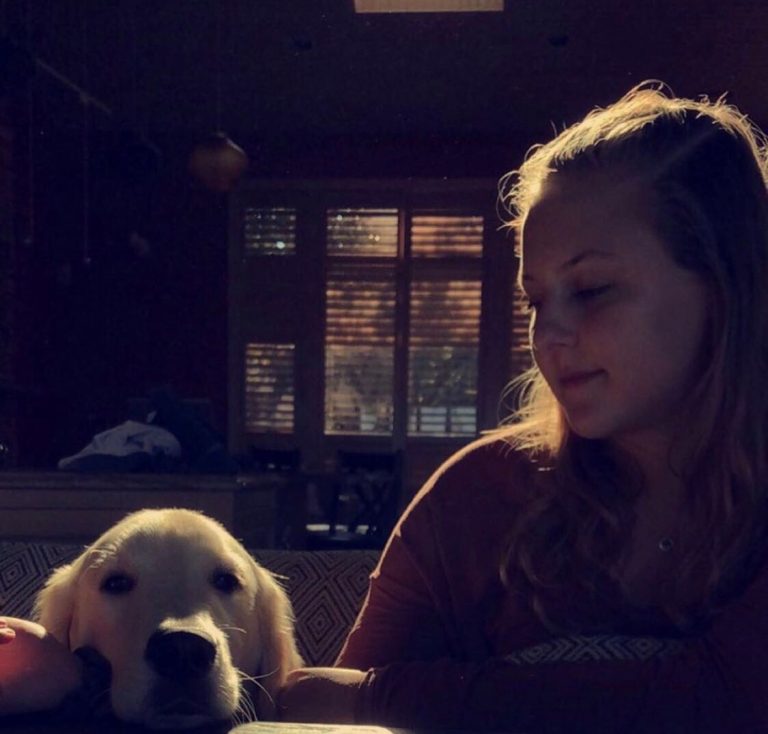 This was Dawson, precisely as her friends remember her: Someone who loved fast and loved hard, and couldn't stand idly by when someone needed help. Someone who got up in the face of a guy trying to bring a slumped over, inebriated girl home with him. Who crawled into bed with her sick roommate and held her hand while they watched Netflix.
Now, her friends are bracing themselves for a school year without her. Dawson died on Aug. 7, succumbing to injuries from a car crash that also killed her father and brother. She was 20, just about to start her junior year.
Dawson squeezed every drop of life she could from each day. She ordered emergency dance parties when her friends were having bad days, and gave her phone number out to girls she had just met. Sometimes, Swider would get a call from her at 1 a.m., begging to go on a late-night D.C. adventure.
"She was spontaneous, always up for an adventure, always just wanted to go out and experience life, experience everything," Swider said. "That was her big thing — she was like, 'I just want to experience everything I can in this life.' And you know, even though it was cut so short, I think she did it."
Ever the history and government and politics major, Dawson was rattled by injustice — especially when it knocked women down. She had "girl power" tattooed on her hip, and launched into lectures to people she had just met.
Dawson was planning on unleashing her passion for righting institutional wrongs after she graduated. She had her heart set on public service, and her eyes on the highest office in the land. She was headed for the presidency.
To the Oval Office
Angie Chase remembers the first time she heard Dawson announce her plans. Someone had asked her what she wanted to do after school, and her answer got everyone laughing.
But later, when Chase sat down with Dawson to talk to her about it, she realized she was serious.
"And, wow, she was going to be president," she said.
Dawson never shied away from a debate, and wasn't afraid to speak up when she disagreed with something. She was constantly trying to lure the ever-reticent Swider into conversations about politics.
And when one of her professors explained a pattern of injustice, Swider would hear about it — Dawson would come back from class, all fired up about how she couldn't wait to get out into the real world and make a change.
" It was always about other people," Swider said. "Never once would she say anything about, you know, 'I want to go get rich one day, I want to go be famous.' It was always, 'I want to get into this and help other people.'"
Dawson's career in public service was just getting started. Over the summer, she had worked in the office of a representative for her hometown, Reading, Pennsylvania. She was applying for internships on Capitol Hill in the fall.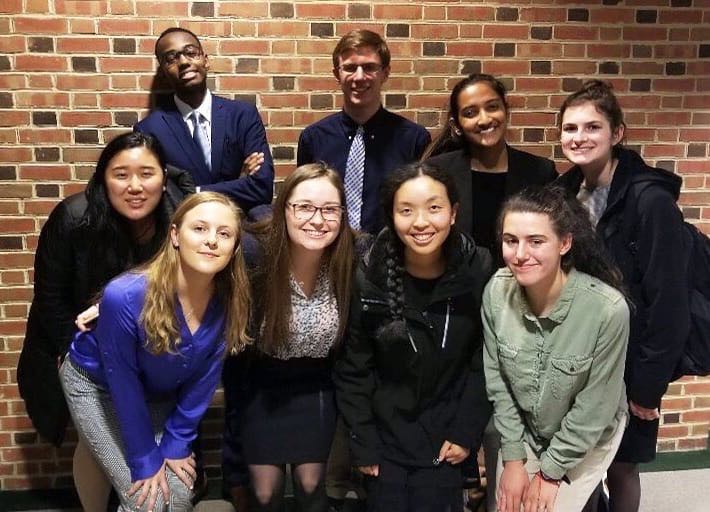 And the previous year, she had joined a pre-law fraternity on campus, Phi Alpha Delta, and the university's mock trial team — an intense co-curricular program that its participants love to hate, or hate to love, said Kaitlyn Iwanowski, who competed with Dawson.
Especially when competition is around the corner, mock trial is a huge time commitment. As stress builds, sometimes spats break out between team members.
But never between Dawson and the people she competed with. They were like family, said Lisa MacBeth, who was on Dawson's team. Dawson held hands with everyone and organized big group hangouts. She voted herself social chair of mock trial — a position that didn't exist.
And she was a best friend to everybody, Iwanowski said.
"She's just radiant. She's bold, she's caring, full of love, curious," she said. "She's one of the best people I've ever met."
Loved deeply, loved widely
During their freshman year, Swider said Dawson was thinking about rushing a sorority. He laughed, remembering the reason.
"She was like, 'How am I supposed to make friends?' And we're like, 'You know everyone on this campus. There's 30,000 kids that go to this school, and if I walk around campus, at least 50 kids will say hi to you,'" Swider said. "I think you are fine."
The first few days after the crash were chaos. Dawson's closest friends were bombarded by text messages from people looking for information about what had happened.
Wanting to help, Swider set up a GoFundMe page for the Dawsons, hoping to help with medical and funeral costs.
"I thought, you know, we have a lot of friends in school, maybe we'll raise a couple thousand dollars," he said. "And then, in one day we raised like $30,000 or something."
As of August 19, $64,768 had been raised by over a thousand donors. Swider's phone and Facebook have been flooded with messages from people he'd never met, all with a story to share about how Dawson had helped them or their friends.
"It's not a time where you can feel good about a lot of things. But that's one of the things that you can feel really good about," Swider said. She's changed so many people's lives and affected them in a positive way."
Remembering Kylie
This year, Dawson was supposed to live with Iwanowski in South Campus Commons. They were planning to study abroad in Barcelona together, and had even booked a flight to Paris.
Now, Iwanowski will walk through a class schedule she planned alongside Dawson. She's not looking forward to the semester nearly as much as she was, but she — and a whole crew of people who knew and loved Dawson — are already thinking of ways to remember their friend throughout the semester.
They're planning to meet up, and write letters to Dawson, telling her things they wish they could say in person. They'll draw these all together in a scrapbook for Dawson's mom to hold onto.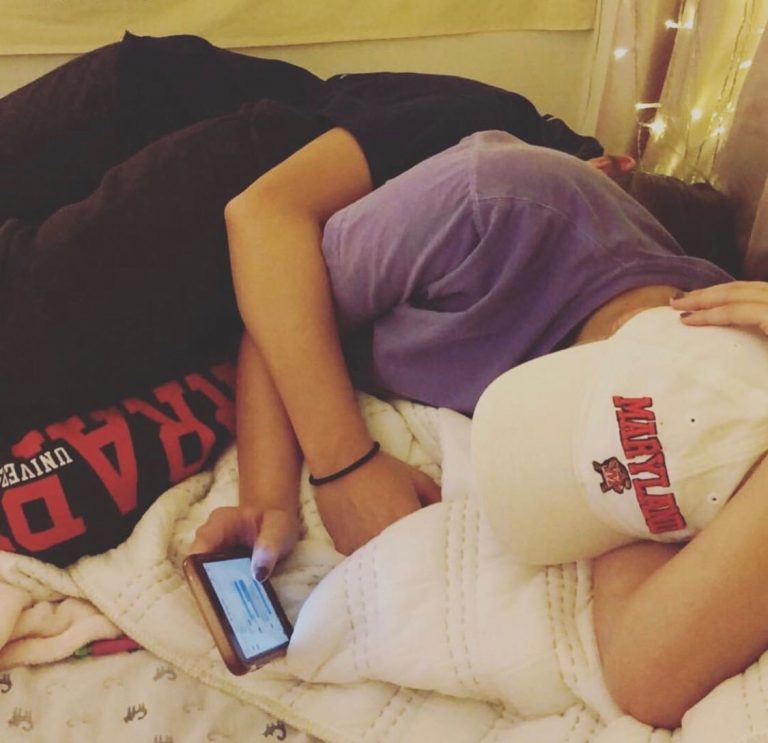 Dawson wanted someone with her at all times, Chase said. She was the girl who'd fall asleep on Chase's bed while waiting for her friend to return from class.
Chase is going to miss that. She's going to miss hearing the "dun-dun" that signals the start of a Law and Order episode, knowing Dawson wasn't actually doing her homework. She'll miss visits with Dawson's dad and brother, who, along with Dawson's mom, once brought her soup and french fries when she was sick with the flu.
"I just hope that everybody holds everyone a little bit tighter, has that sleepover, has that fun night, has that dance party," Chase said. "I think Kylie really would have loved to have all of those things one more time."