It was summer 2018, and Maryland women's lacrosse midfielder Katherine Golladay wanted to have some fun. She was leading a group of children on a two-week trip through Northern California as part of her work for Overland, a summer camp.
As it was getting dark one evening, Golladay and her co-leader, Eli Spector, took away all of the campers' watches and adjusted the time a few hours ahead. Then, they sent the kids to bed. It was 9 p.m.
At midnight, Golladay and Spector shook the campers awake and returned their watches. Convinced it was time to get up at 4 a.m. for their challenge hike, the kids begrudgingly got out of bed and slept in the camp's van as Golladay drove them to a trailhead in the Sierra Nevada. They hiked in total darkness, with the campers growing increasingly confused as to why the sun wouldn't rise. Golladay and Spector kept brushing off their queries, keeping the joke going.
When they reached the snow-capped peak, the whole group laid out their sleeping bags and watched the sun rise.
The expertly-planned prank is one of Golladay's more wholesome tales from a life full of intriguing stories that serve as constant relief for her college teammates during a grueling campaign. While the senior doesn't find much playing time — she's appeared in 22 games in her collegiate career — Golladay provides constant laughter and banter, an imperative part of alleviating the pressure surrounding an annual national title contender.
And, as the Terps head deeper into the postseason, Golladay's demeanor serves as the perfect distraction.
"She's just hysterical, yet the smartest person out there," coach Cathy Reese said. "You bring those two combinations in and she has the ability to really pick people up."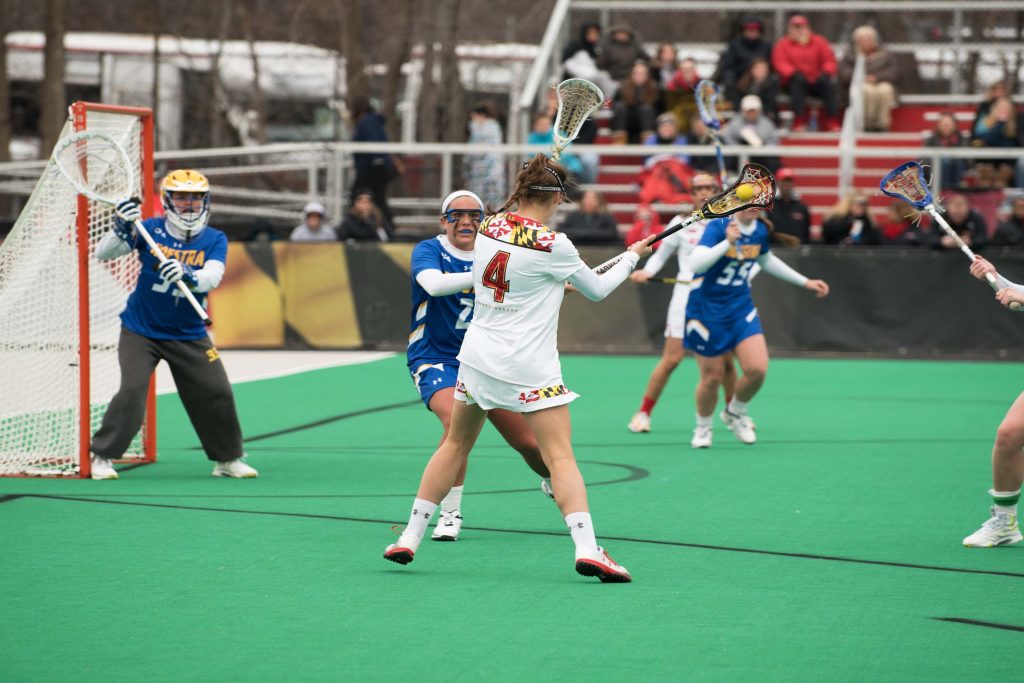 'I've never seen the girl not work hard'
Golladay first heard from Maryland in the summer before her sophomore year of high school. She had played a key part in East Grand Rapids High School's state championship, working alongside midfielder Lauren Hooker, who went on to play at Marquette.
Following an unofficial visit to College Park, Golladay was sold.
"If there was anyway I could ever come here," Golladay remembers thinking, "that would be my ideal school and place to go."
Maryland officially offered Golladay shortly after, and she committed in 2013. In doing so, she joined an elite class that included goalkeeper Megan Taylor, defenders Julia Braig and Meghan Doherty, as well as midfielder Jen Giles and attacker Caroline Steele — all of whom were named among Inside Lacrosse's top-50 freshmen.
Yet Golladay sat on the bench while her classmates saw regular minutes among a loaded squad. She saw time in eight games as a freshman, seven as a sophomore, two as a junior and five this season. But as a freshman in an exceptional incoming class, Golladay didn't come to Maryland expecting to be an immediate star.
"My role has been more behind the scenes," Golladay said. "My personal role, to be someone who's cheering on the team, is important."
She found her niche among the group. While she wasn't on the field hustling for every ground ball, Golladay saw it paramount to be energetic from the sidelines. She developed close bonds with her teammates — notably Steele — who rely on Golladay for laughs and comfort in intense situations.
"When I come off and I'm frustrated," Steele said, "I can count on her for patting me on the back, and making me laugh."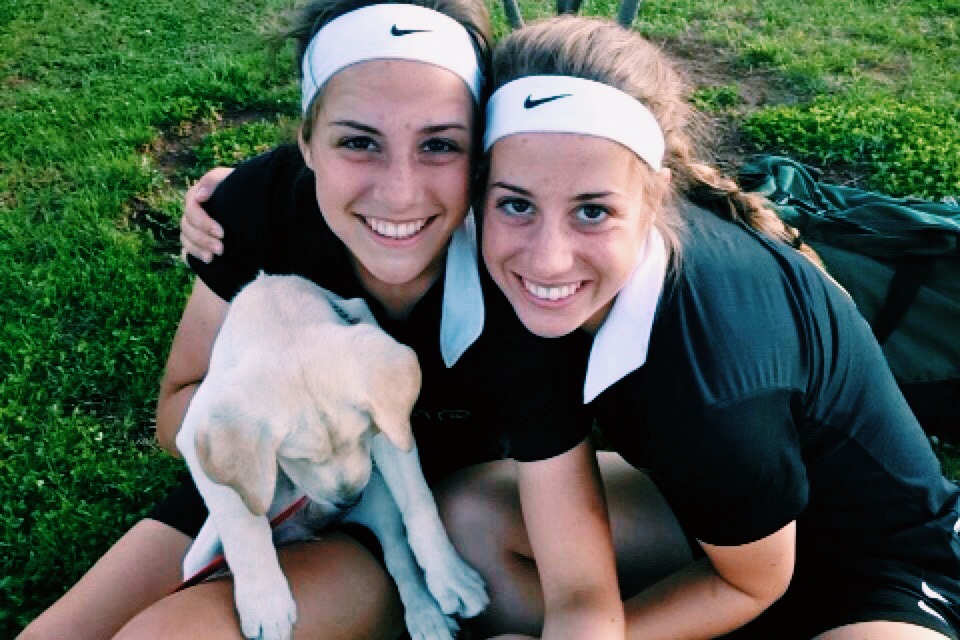 'Very, very intense competition'
As children in Grand Rapids, Michigan, Golladay and her twin sister, Claire, played around the neighborhood. Competition was fierce. There was always some kind of betting involved in whatever they did, and with that came an ultimate desire to win. The two would challenge one another to not take water breaks when playing catch, and made up extra rules to games to increase difficulty.
Their friendly rivalry got so intense that, during a game of tag, one sister — neither would confirm which — jumped in a freezing cold lake to avoid being touched.
"All of our friends were like, 'You guys are crazy,'" Claire said.
But for all the high-stakes competition, the twins developed a close bond over the years. Claire has narcolepsy — a chronic sleep disorder — so Katherine would help her twin out with homework and school assignments when she felt too drowsy to work.
"She would toss me a bone," Claire said.
And they pushed and assisted each other in pursuing academics as well. Their competition landed them both places at elite public universities, with Claire attending the University of Virginia.
At Maryland, Golladay developed a similar bond with Steele. Their friendship has pushed them on and off the field — which has occasionally led to minor injury.
"We have a very, very intense competition going," Golladay said. "Of all sports and all things."
During their freshman year, Steele stayed behind after practice to work on free-position shots. Golladay stuck around, serving as a defender. One of Steele's shots went astray and struck Golladay on the head, sidelining her for a week with a concussion.
Golladay got her "revenge" a year later. During a team shootaround, she nailed Steele in the head with a wild behind-the-back shot.
"She did play the game of her life the next day," Golladay said. "So I said, 'We should probably do this more often.'"
When it comes to academics, the two are just as competitive. Golladay has been named Academic All-Big Ten twice, and was acknowledged as a Big Ten Distinguished Scholar in 2017-18 academic year. But for one semester, Steele had a higher GPA than Golladay, something she dubs "the crowning achievement of her sophomore year."
Coincidentally, one semester after Steele's GPA triumph, the two were involved in another incident. Golladay looked the wrong way during a running drill and collided with Steele, and the accident left Steele with a swollen knee requiring a hefty amount of tape.
"Whose turn is it?" Golladay said. "You know what, I think it's probably mine."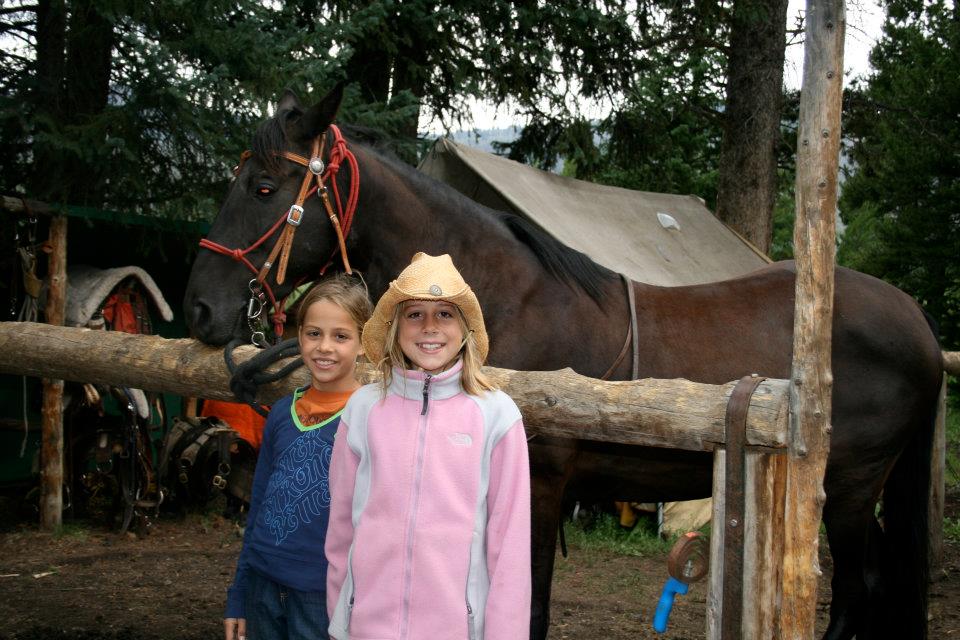 'She's the smartest person I know'
Golladay has a complicated relationship with academics. Science is her primary interest, but she's never been able to settle on one occupation. Her passion for medicine was clear from an early age, though, accompanying her father — an orthopedic surgeon — to work for fun.
"Fun day," Golladay joked. "Let's go to work with dad, see patients."
But since her arrival at Maryland, Golladay has found it challenging to choose one field. In fact, she switched majors until she technically couldn't anymore.
Inspired by her love of science, she was admitted as a bioengineering major, but changed course shortly after.
"I was like, 'Wait a minute,'" Golladay said, before pausing. "Absolutely not."
She decided animal sciences was her new passion, and stuck with it for a year. She recalls spending time playing with animals at the campus farm, and sticking her arm shoulder-deep into the digestive system of a cow. Animal sciences also appealed because she'd avoid operating on people.
"It's a lot easier to tell someone their dog died in surgery than their grandma died in surgery," Golladay joked. "Perfect middle ground."
But Golladay was deterred after she realized her veterinary track would likely involve putting down animals. So she dropped animal sciences, categorizing herself as undecided for a semester.
During that time, she tried her hand at computer science, tackling the notoriously difficult introductory course, CMSC131. She held an A throughout the semester, right up until the final exam. But she bombed it, and that poor grade discouraged Golladay, prompting a switch to biology "for a second there."
"She's the smartest person I know," Steele said. "It's crazy."
After deciding biology wasn't for her, Golladay moved again. This time she chose environmental science and policy. She inquired about another switch in major, but she was informed that changing again would make her ineligible for athletics.
"I love the environment," Golladay said. "The [environmental science and policy] department here is one of the best on campus, and I've been through a lot of them, so I know."
After switching majors multiple times, Golladay has decided that environmental science isn't her future path. Instead, she's come full circle and wants to go to medical school.
And she has a multitude of potential specializations in mind. Orthopedics could be an option, following in her father's footsteps. She's also curious about sports medicine. Or she could pursue radiation oncology.
"She's so great and pushes herself through everything so that she was able to change her major a lot of times," Claire Golladay said.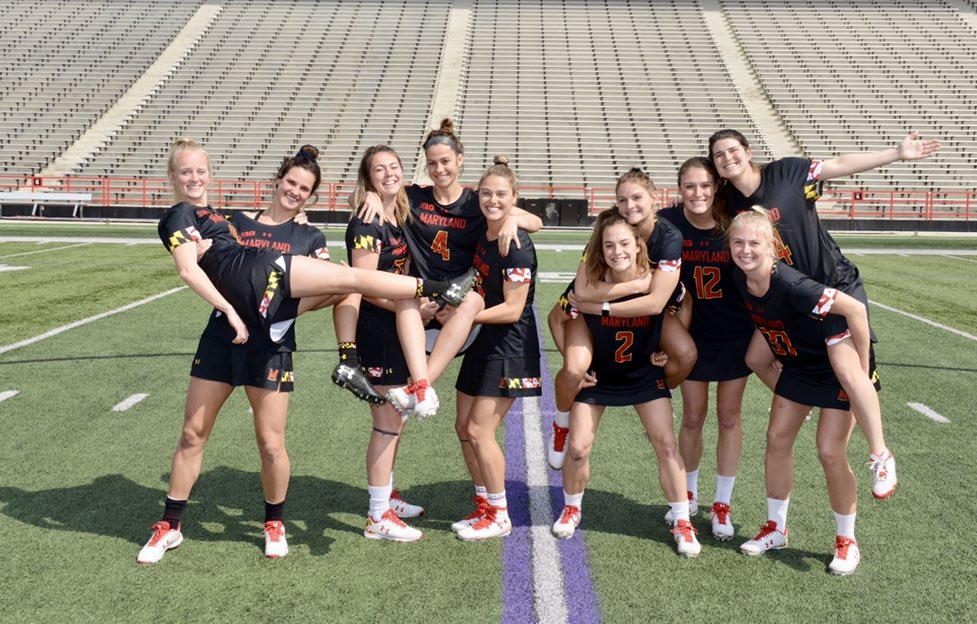 'Just stuff that would happen to the Golladays'
Whichever path Katherine Golladay chooses, some legendary stories will probably come of it. Her teammates have been graced with many wild tales of the Golladays' misadventures. They serve as stress relievers off the field, and sources of entertainment for the team — and they're hoping for more.
"We're in the living room and have nothing to talk about," Steele said. "And she'll be like, 'Guys wanna hear this thing?'"
Golladay will begin detailing one of her family's latest adventures, with anecdotes ranging from heart-warming to nauseating. One of Steele's favorites involves food poisoning in the Bahamas.
"They have the wildest stories," Steele said. "It's just stuff that would happen to the Golladays."
The Golladays were visiting their grandparents, who lived in an isolated part of the islands. They regularly ate conch — a popular Bahamian food — and it had some unfortunate consequences. Both Katherine and her older brother suffered, with the latter jumping into shark-infested waters for an emergency bathroom break.
Another family favorite is about Golladay's grandmother's funeral. She and her siblings flew into Houston, just after Hurricane Harvey struck, for the service. They could only Uber so far due to the sheer amount of debris. Still short of the burial site, the siblings were stuck.
But Katherine talked to some nearby construction workers and convinced them to give the three siblings a lift. They hopped in the back of a truck and drove the rest of the way. The trio arrived late, the other attendees staring as they jumped off the back of the truck. While the other two siblings were embarrassed, Katherine showed no hesitation.
"Everyone turned towards us and I was so embarrassed and so was my older brother," Claire Golladay said. "Katherine just strolls over to the burial site."
It's these narratives and quips that are vital at this time of year. While the team is entrenched in its latest NCAA tournament run, Golladay helps keep her teammates lighthearted.
Regardless of what happens to the Terps this Friday against Northwestern and going forward, they can always count on Golladay to take their mind off things, even just for a few minutes.
"There's never a bad time to make someone laugh," Golladay said. "And there's never a bad time to tell a ridiculous story."