The University of Maryland Balloon Payload Program hosted its 100th balloon launch Saturday morning, bringing together engineering professors, students and alumni.
Engineers raced out at 4:30 a.m. to begin the launch process at Valley Elementary School in Jefferson. They hopped in vans and drove to the launch site before the sun rose, commiserating with coffee and pastries in the parking lot as the team prepared the balloon.
The launch involves blowing up a balloon with helium and attaching payloads –– student-made engineering experiments –– and then allowing the apparatus to fly into the atmosphere to gather data for each individual project, according to Dr. Mary Bowden, senior aerospace engineering lecturer and director of the Balloon Payload Program.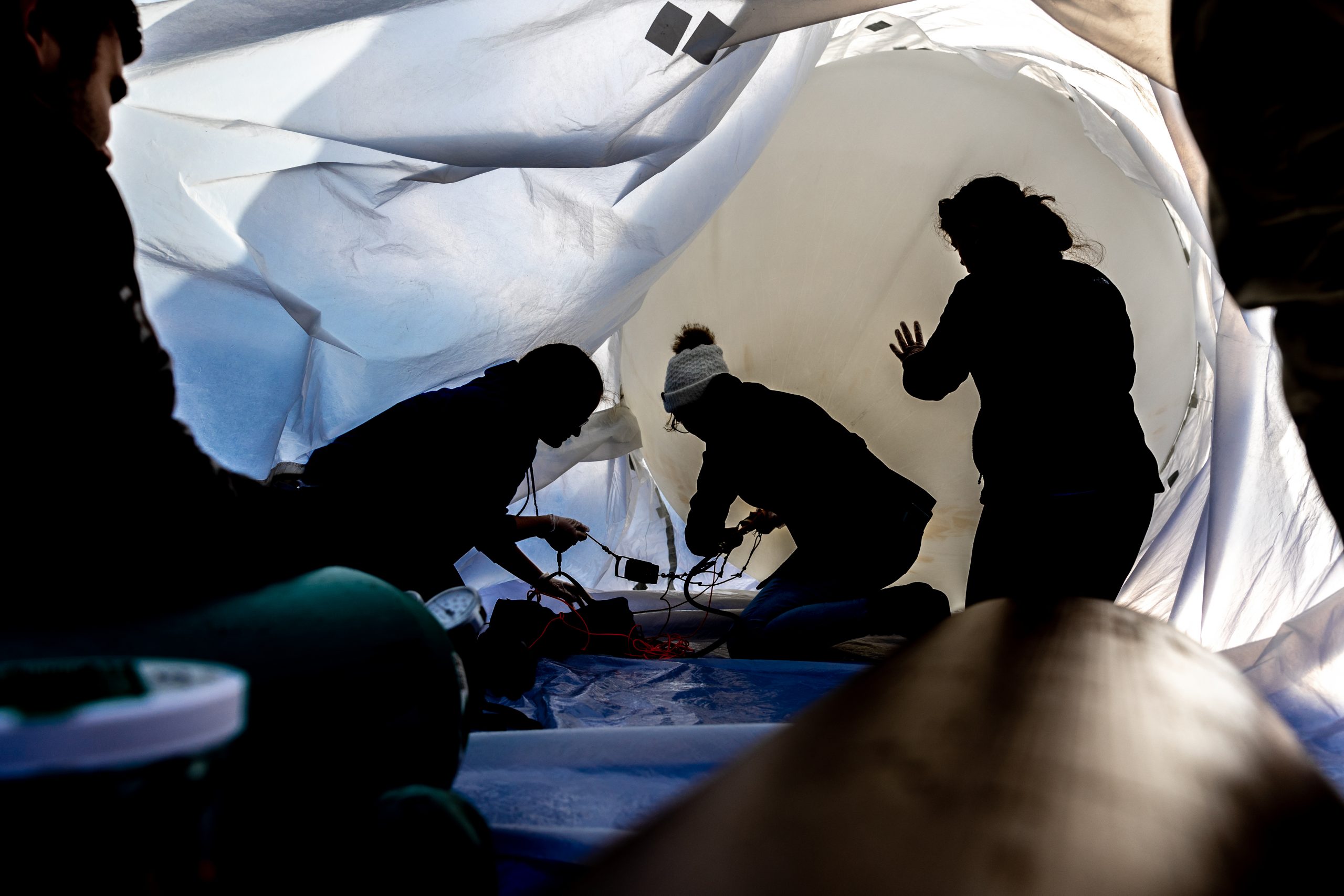 Students use the tracking system to follow the descent of the balloon after it reaches its peak height, and then the team recovers everything after it lands.
This year's launch director Madelaine Lebetkin, a junior aerospace engineering major, said part of her job other than trying to make the launch a success, is ensuring everyone has fun. She remained committed to that goal despite having to wake up so early.
"I came in with my bluetooth speaker, and I was blasting Lizzo," Lebetkin said. "Just you know, making sure that everyone had good vibes and was ready to not only have a good time, but be confident in themselves."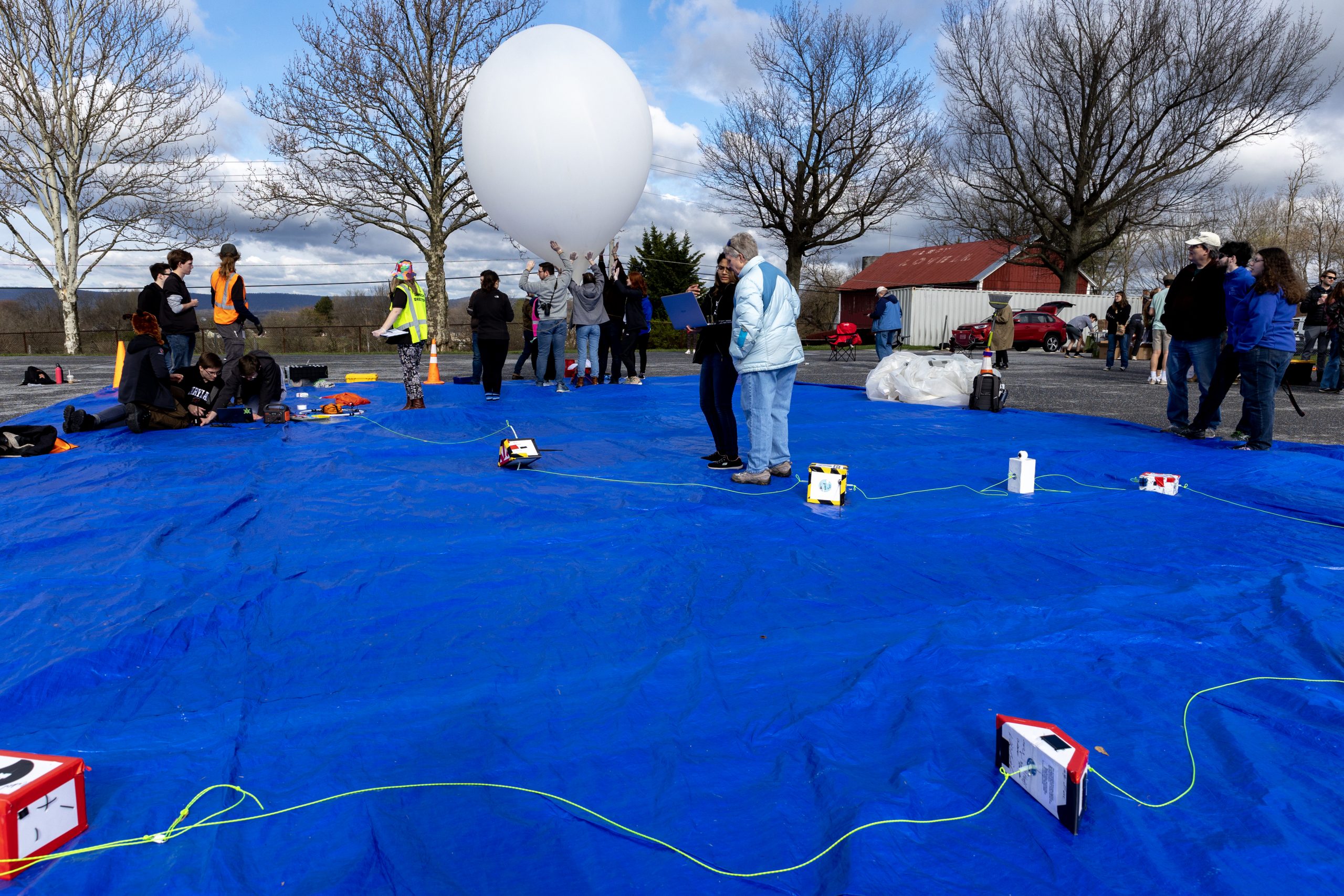 Joseph McLaughlin, a senior aerospace engineering major, said the team will not know the exact peak the balloon reached until they sort through the data, but the last piece of information they received from the device showed the balloon at around 80,000 feet.
[UMD's South Campus Market opens with grill and cafe]
McLaughlin served as a launch director his junior year and said the most challenging, but also fun, part of a launch is the week leading up to the launch and the launch itself as it gets hectic, but is "rewarding at the end of the day."
This year's recovery caused a little tension, Bowden said.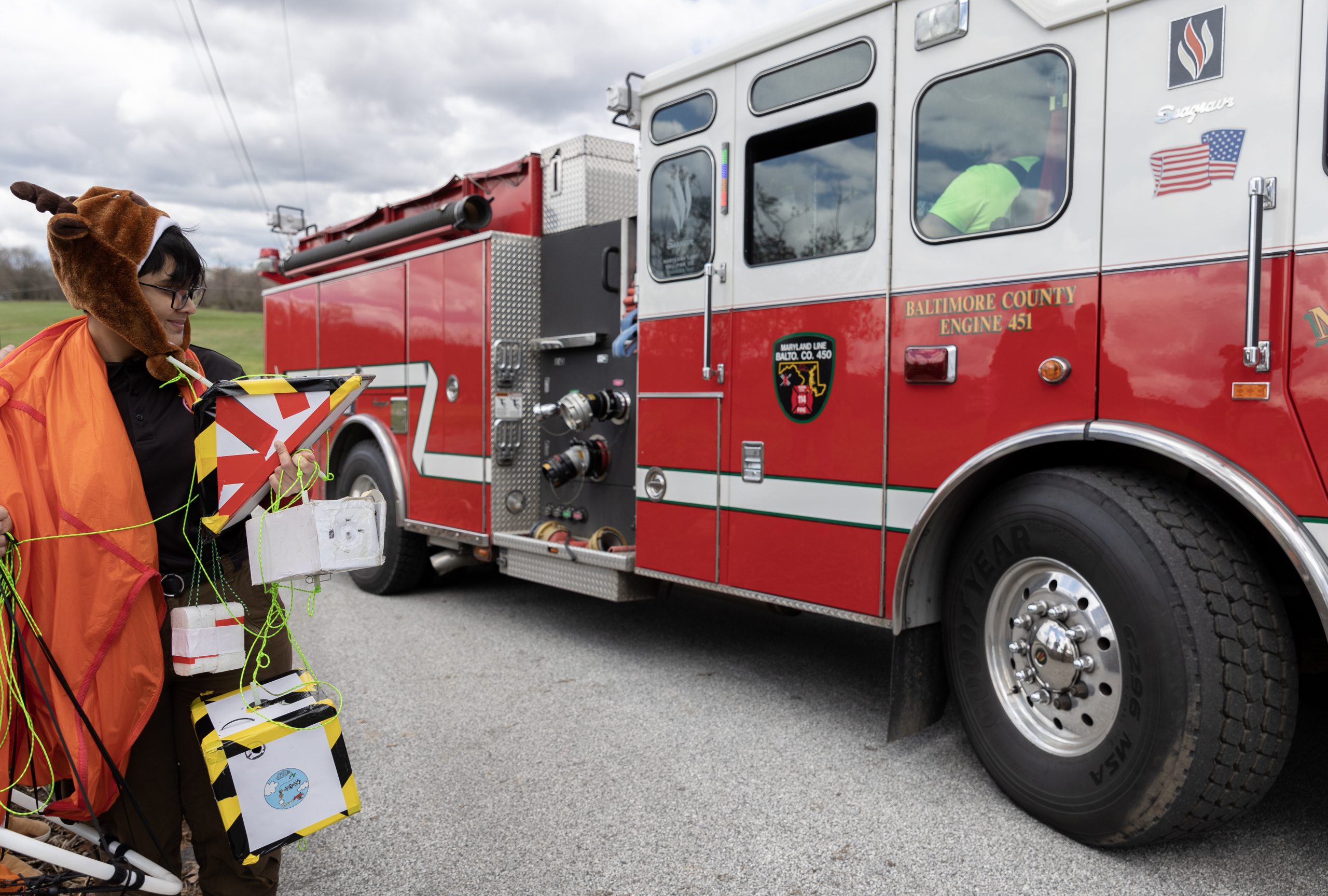 When Bowden arrived at the location of the fallen balloon, it ended up being on the roof of a house, and the homeowner had already called and had the police and fire department on site by the time the team got there.
Police were worried the unknown object could possibly be a bomb but when Bowen told them they were students from the University of Maryland testing an experiment, their concerns eased.
"I'll tell you it's a first after 100 launches," Bowden said. "This is the first time we've gotten to a location and found the police and the fire folks already there … Every launch is a first in some way."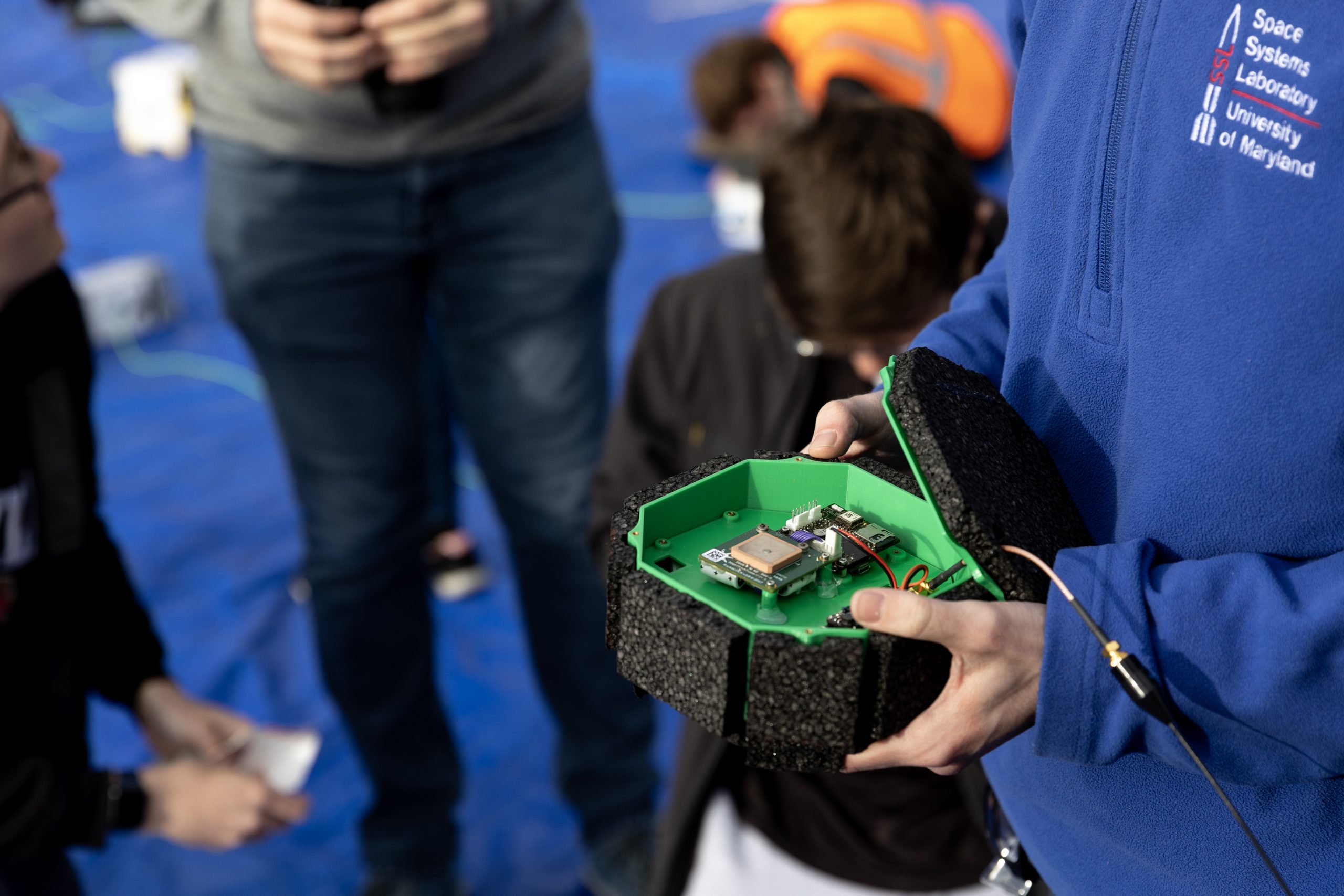 Bowden, who has led the program at this university for 19 years, said the 100th launch is a milestone, not because of the number but because of what it represents.
"The longevity of the program, which is why we got to 100, is really based on the students," Bowden said. "The students, because they have enthusiasm, they bring in more students."
She also said there is a rule, whether unspoken or explicitly written, that current students train their replacements in the program before they graduate, contributing to the continuity and continuation of these launches.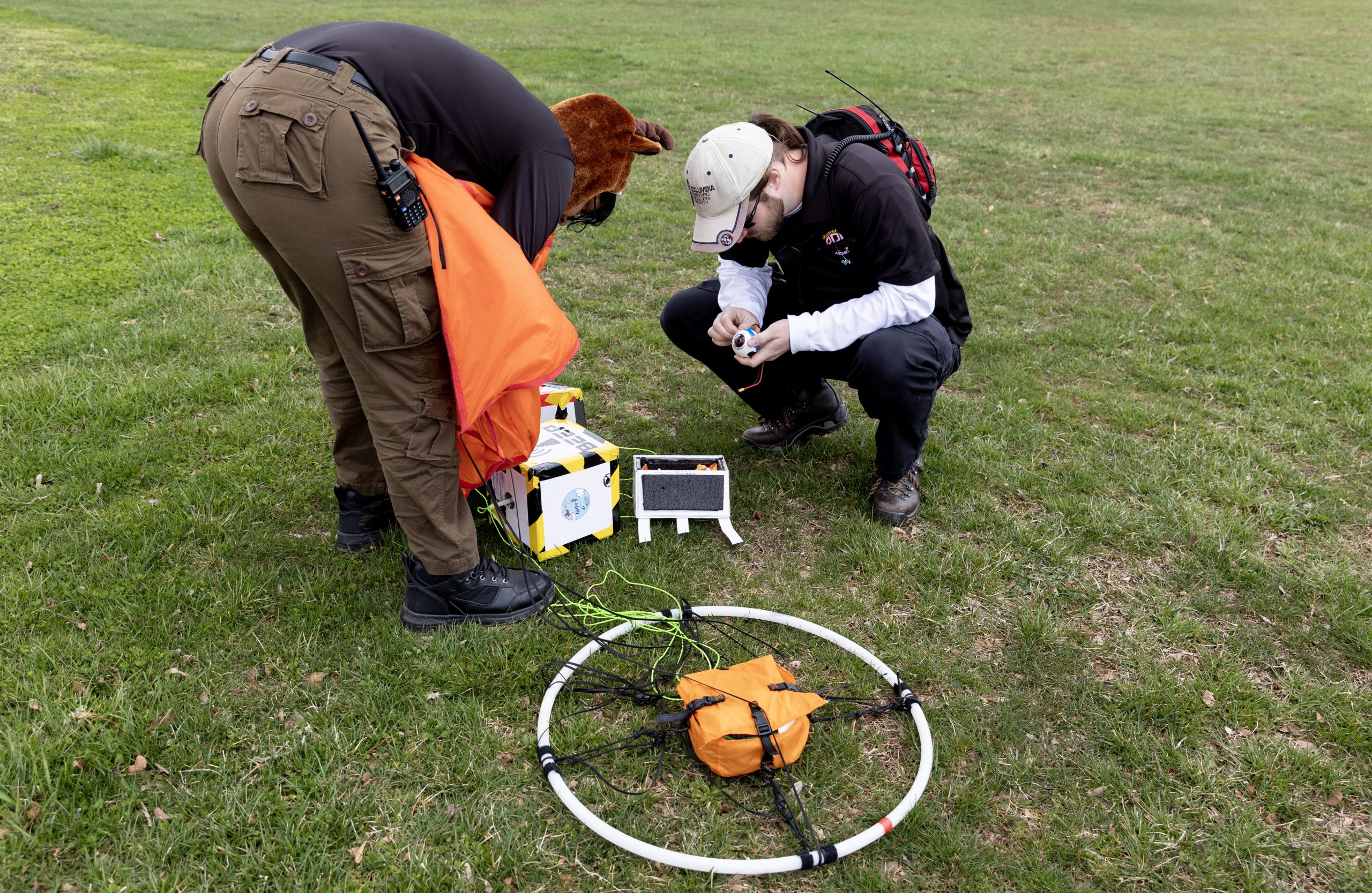 Students that participated in the launch all repeated the same sentiment about the program. They stick with it not only because of the hands-on experience they get to have in their field as undergraduates, but also because of the family they create among their peers.
[UMD's Cumberland Hall to lose its air conditioning starting summer 2023]
Kelly Deschaine, a senior mechanical engineering major, is part of the payload project group SLAPS, Solar Launched Automatic Power System. She said her group's goal is to analyze how much solar power can be collected on these launch flights, with a long term goal of using solar panels from the SLAPS payload to power other experiments and eliminate the need for nine-volt batteries that are wasted in trials and launches.
Deschaine said she joined BPP a bit later in her college career, but everyone has been welcoming to her from the start.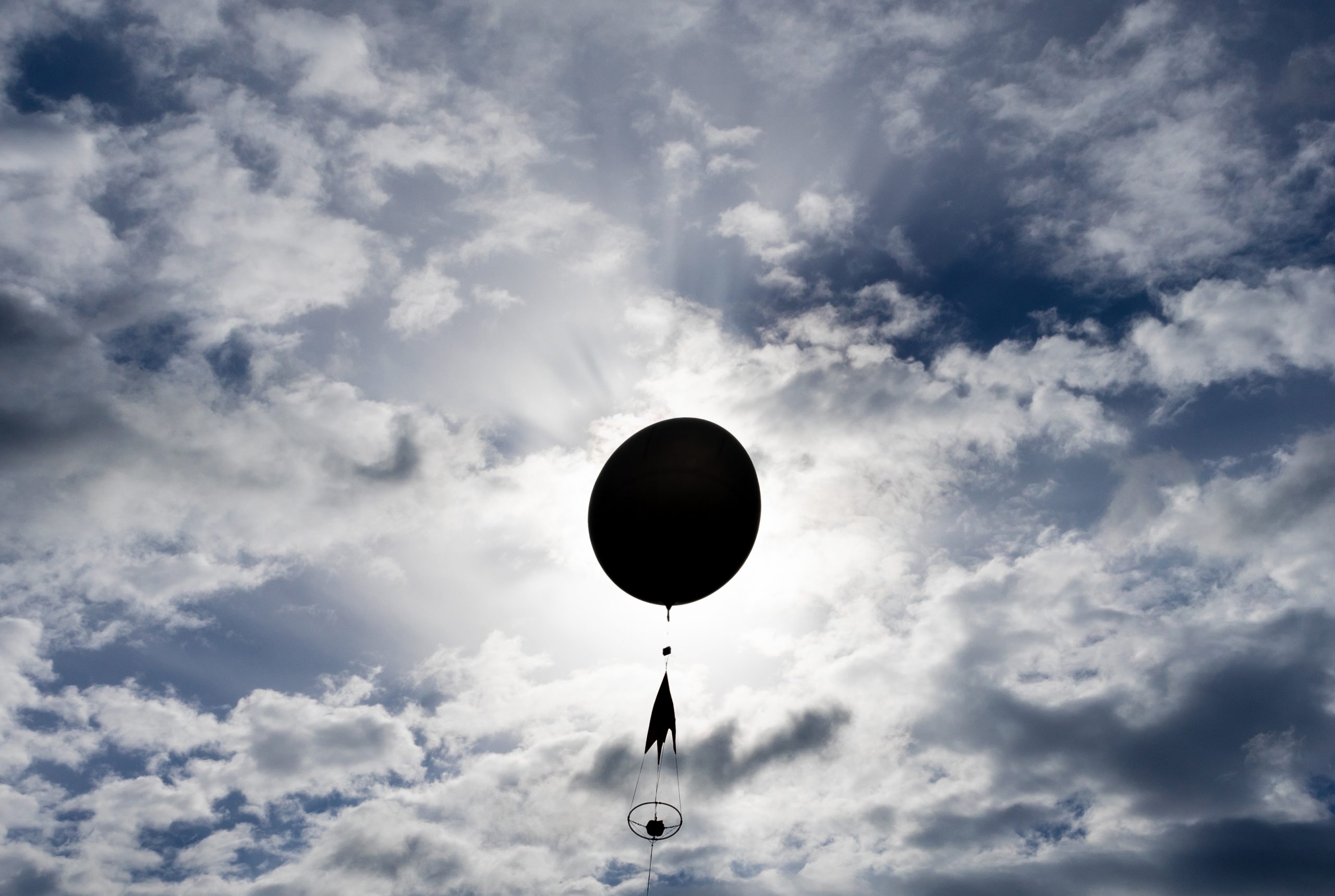 "I definitely felt very welcomed for sure," Deschaine said. "I would say I feel like that kind of makes us different and obviously a lot of alumni came out to our 100th launch and it seems like we're all kind of a big family."
Kruti Bhingradiya, a sophomore aerospace engineering major, reiterated Deschaine's sentiment that the program provides more than just experience for students.
"I'm an international student from India, so this program has been like my social group and my academics," Bhingradiya said.
Lebetkin said she thinks the reason why the program has been successful is because of the social aspect and the community it builds. 
She also credits her summer 2022 internship with Boeing to the lessons learned in this program. Lebetkin even wore blue balloon earrings in honor of the event, and said they aren't her only pair.
Chandler Sheatzley, a senior aerospace engineering major, said this event signifies undergraduates gaining experience and doing scientific exploration of the atmosphere.
"It's a big event for us because it kind of shows that we've mastered what we're doing and we're making a lot of progress and impacting a lot of people's lives," Sheatzley said.