WASHINGTON — A crowd huddled onto the second floor of DC9, waiting in anticipation on March 11 for LAUNDRY DAY. The energetic five-person band from New York City hadn't performed at the venue in a little over two and a half years. 
Now, after graduating high school in 2020 and working on their most recent album We Switched Bodies for two years, Washington, D.C., was sold-out as their first stop on tour. The opening act, Jaswiry Morel, had a groovy set that the crowd welcomed immediately.
Her performance, supported by two background vocalists and a full band was brimming with soul, was reminiscent of '90s R&B. A highlight of her set was a rendition of Frank Ocean's "Thinkin Bout You," which Morel and her band put a jazzy spin on. Morel displayed her seamless vocal range, especially with her ending track "Sin Dormir."
['A whole new territory': GLOSSER is bringing their new music to the stage]
LAUNDRY DAY was next, walking through a temporary part in the audience and onto the stage. Their buzzy opening track, "Little Bird," from their recent release, got fans jumping and screaming along with the lyrics. Energy radiated from the group down into the crowd, creating a reciprocal relationship that existed throughout the night.
Their set, a mix of staples from earlier projects and tracks from their most recent release, meshed well to create an engaging show for old and new fans alike. The band still has an appreciative spirit for their fans that shines through their performances, even after touring as supporting acts for Clairo and The 1975, and having their song "FRIENDS" featured in On My Block.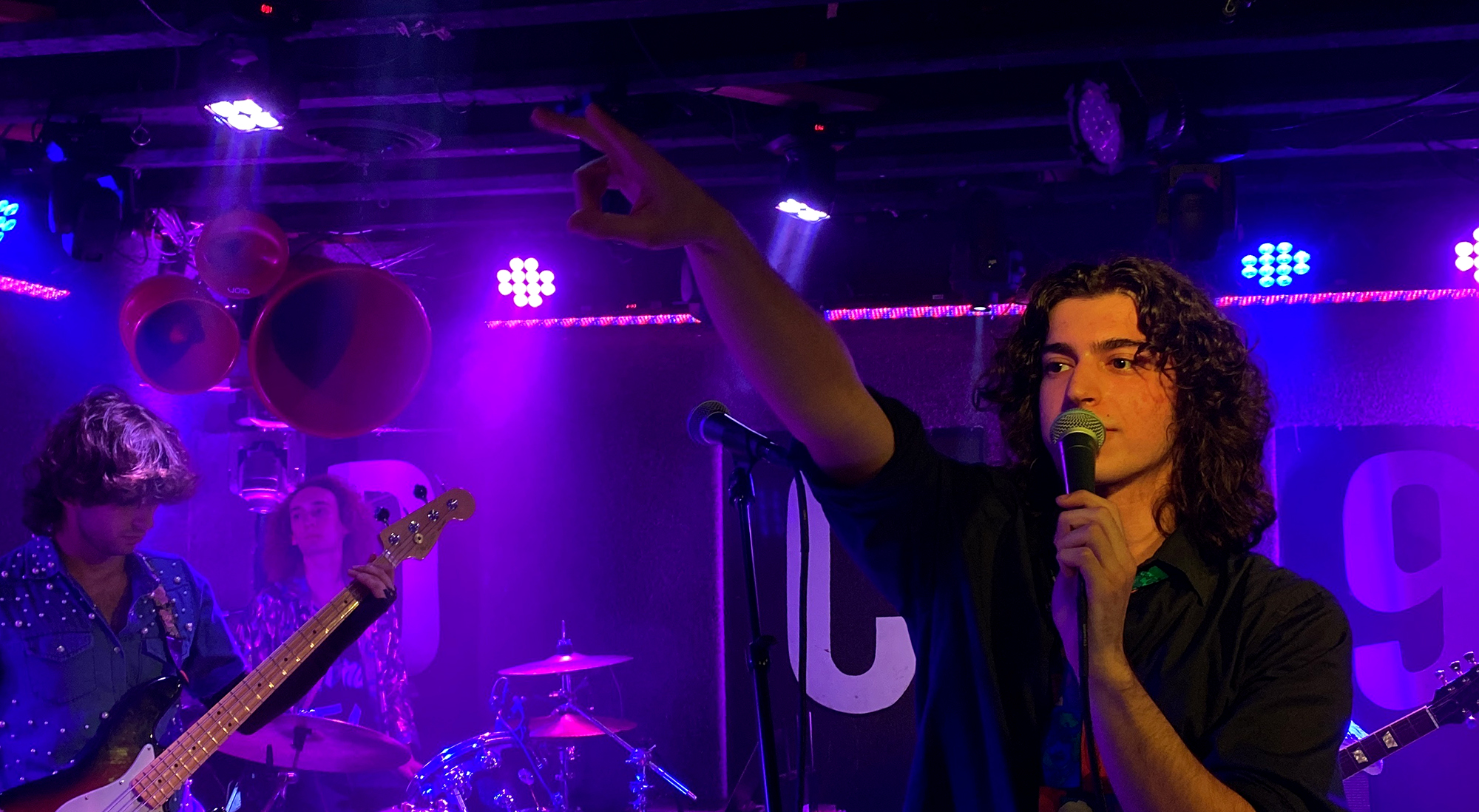 "Last time we played this exact venue, I think we sold like, 90 tickets," said Sawyer Nunes, one of the band's vocalists. "So the fact that now there are more of you, and there are some people who I've seen at multiple shows, it means the most."
This was one of the many moments where we were able to connect with LAUNDRY DAY and reflect on how far the band had come since their 2019 album, HOMESICK. Other highlights of the show were "Did You Sleep Last Night?" "Jane," and "Blübe," where vocalist Jude Ciulla pulled out the tambourine.
Hearing the latter song live was nothing short of spiritual, from the crowd screaming the "Hallelujah!" lyric with all the strength we could muster, to relishing in drummer Etai Abramovich's impressive solo.
LAUNDRY DAY's early catalog — Light Up Shoes, LIGHT UP SHOES 2, and HOMESICK — is solid but less complex than We Switched Bodies, their record label debut. Hearing classics like "Jane" that have stuck around in the fandom zeitgeist next to more experimental tracks like "Blübe" and "Worry Bout Yourself," with its psychedelic synths and Nunes' and Ciulla's impeccable delivery on the verses, is heartening. If their discography is this wide so early on in their career, it makes me even more excited to see what music's waiting for them in the future.
One track, "BULLDOG," is a song I grew to love after hearing Ciulla's and Nunes' non-stop bars performed live over the staccato metronome-like synth. The synth used to feel grating, but hearing both vocalists perform with ease and passion during the live version made me hop on the song's bandwagon.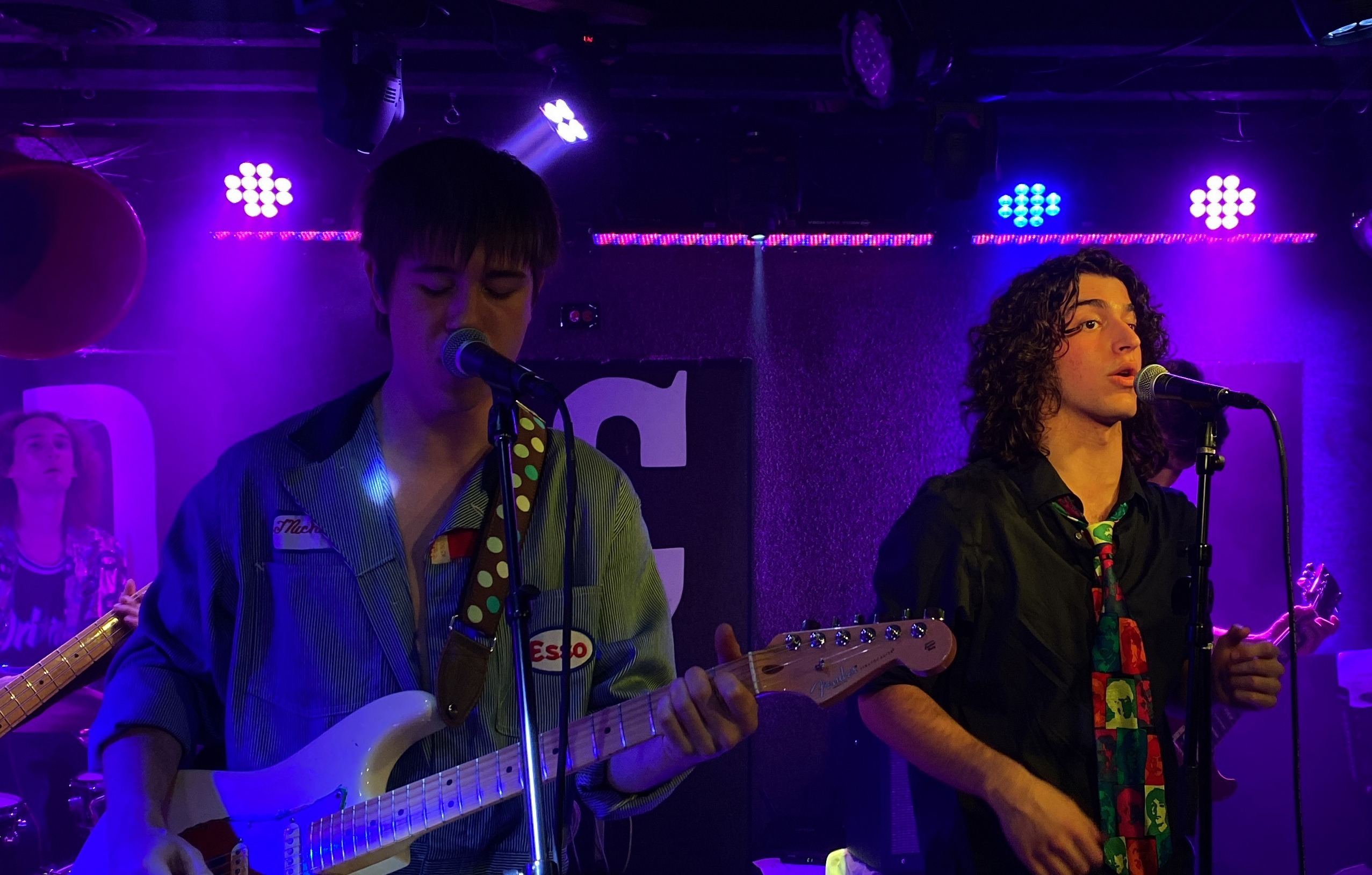 But when the band performed the first-time acoustic version of "The Knots," I felt an intense wave of joy wash over me. This version is miles ahead of the still-impressive studio version, and is the main reason why I think the group should put out a live album. There's something the acoustic version has that couldn't be captured in a studio setting.
[DC band Keep Your Secrets discusses their growth before Friday show]
Almost making me bawl, that wholesome reciprocal energy still flowed effortlessly through the entire room as everyone sang along over the acoustic guitar and tambourine. The lyrics "Throw your smile on / Let it rise up / It all comes back around," never felt more true than in that moment.
After the bridge and during the final chorus, everyone slowly clapped along, and it felt like a credits scene out of a movie. That sentimental joy resonated throughout the concert. The band gave a plethora of performances and dialed into the necessary emotions needed for their vast catalog, but also didn't take themselves too seriously.
While tuning for "We Switched Bodies," the crowd joined Ciulla in singing the Jeopardy! thinking music, and Nunes gave a little dance in response to a fan's comment.
The performance of "We Switched Bodies" had the same vibes as "The Knots," which was followed by a two-song encore. The closeout to a fervent show was, of course, their classic and most streamed track on Spotify,"FRIENDS." The nostalgic "name a time and place we'll be fine," lyric was a fitting ending to a spectacular and unforgettable show.