The following is a note from Zoe Pierce, the editor in chief of The Diamondback, and members of The Diamondback's equity committee in regard to "The life behind the crown: students share their curly hair journeys.":
On Nov. 21, The Diamondback published the piece "The life behind the crown: students share their curly hair journeys." As a news publication, it is our goal and responsibility to publish content that responsibly represents the University of Maryland and surrounding community. This includes consulting sources with relevant experience and perspective on topics, elevating underrepresented narratives and including important context to our coverage. This story did not meet these standards in the content, sourcing, images and headline.
We have left the story up in an effort to maintain transparency, and as a student organization we commit to learning and growing from this experience. Future coverage will go through more rigorous and equitable editing processes. While we continue to leave room for growth in our newsroom as students, we regret this error and commit to doing better.
Find Monica Godnick's statement here. 
You might have noticed a trend on TikTok where people realize their hair wasn't "frizzy," but in reality, with the right products, they had bouncy curls all along. Even more, there is a whole exchange of curly hair product recommendations and tips going through the internet. 
"Nowadays we are approaching a curly hair revolution," said Isabella Socha-Soares, a freshman criminology and criminal justice and psychology major. 
However, to get to this point, there has been a long journey of trial, error and even suppression. Members of the University of Maryland community shared their stories on how they grew to embrace their curls, and at the same time, their identity. 
Roxanna Jalinoos, a sophomore business analytics and operations management major, remembers in the past when she would see "before and after" clips of hair product commercials. 
She said that most of the time the black and white shot of the before stage was a girl with big, curly hair, making it look messy. Whereas after using the "miracle" product, the girl would have straight sleek hair. 
"It would make you feel as though curly hair isn't as glamorous and beautiful," she said. 
Jalinoos said before she decided to show off her curls, social beauty standards like these made her feel pressured to straighten her hair when she was younger. 
Sophomore early child education and special education major, Ella Isley, said that in middle school she would wake up three hours earlier every day to straighten her hair because all her friends and her sister had straight hair. 
"I was straightening my hair at a point in my life where I was denying a lot of traits about myself. So I like to think of it as like, the straighter my hair was the straighter I was," said Isley, who later in life realized she is bisexual. 
[Major companies are hopping on the cryptocurrency trend]
In Socha-Soares' case, she grew up in a household that embraced her hair as both of her parents have curly hair too. 
However, she said when she would go to salons when she was younger, the hairstylists would make comments about her hair, asking her if she had brushed it. She said she would even prepare her hair before going to the salon anticipating that they might comment on it. 
"They would push toward that Brazilian blowout and the straight hair and the keratin treatments, and I didn't even know what to do," Socha-Soares said. 
There have been moments where people have felt othered for wearing their curls out. Dr. Angel Dunbar, an assistant professor of African American studies at University of Maryland, said once someone was almost petting her hair at the post office without even asking her permission. 
Although faced with these frustrations, some members of the university community said as they found the right products for them, loving and embracing their traits beyond their curls became easier for them. 
Junior public health science major Ayden Allston said maintaining her curls became easier after watching curly hair routines from Black women creators on YouTube. 
"I enjoy having my hair natural more than I enjoy having it straight," Allston said. 
Isley has been experimenting with leave-in conditioners and hair dryers with diffusers. 
"Once you find something that you really like, your confidence just like, rockets up," she said.
Isley said if she could go back in time and give a piece of advice to her younger self, it would be to stop trying to confine to whatever norm was prevalent in her life at the time. 
"Just because you look different than other people doesn't mean that it's wrong," she said. "It's actually a lot cooler to be different than other people." 
['The Magic Flute' is the perfect introduction to your opera-listening journey]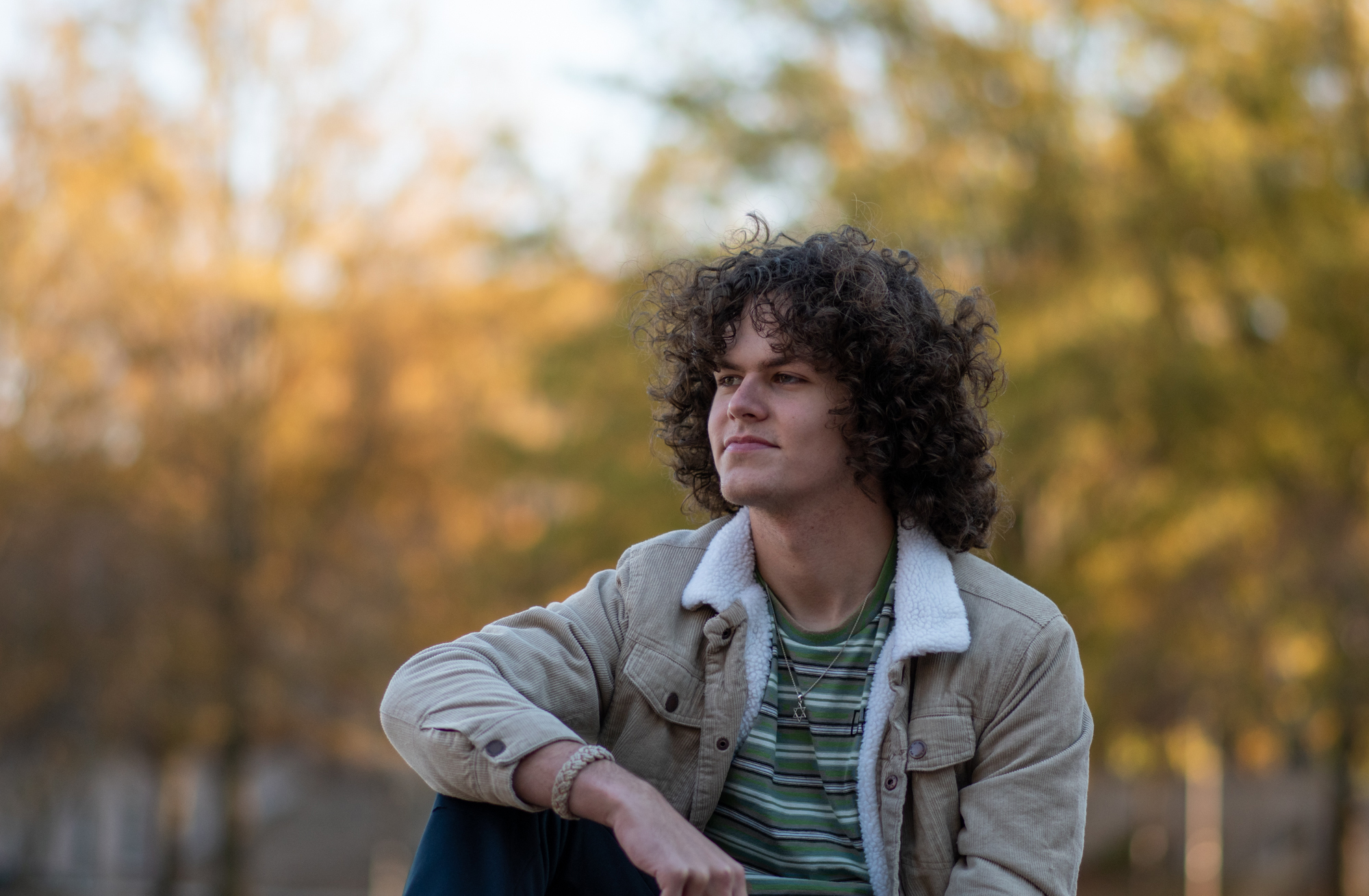 Sophomore marketing major Dan Freedman said he usually receives compliments about his curls. He relates his curly hair journey to his cultural and religious journey. Ever since he first used the product TIGI Catwalk, he hasn't looked back. 
"Either subconsciously or consciously … [as] I started letting my curls come out, I was getting more involved in Jewish youth group. I was going to temple more," he said. 
 Much more than beauty and vanity, Dunbar said that although talking of hair might seem superficial on the surface, it has real social implications. 
These implications tap into professional settings. Jalinoos said that for an internship interview once she felt the need to straighten her hair despite the fact that she loves her curls and cares about authenticity. 
"I just felt like they would be more inclined to hire me or like less likely to pay attention to my hair and more who I am as a person," she said. "Because of the persona that is represented in advertising and society overall."
Dunbar explained that this topic goes beyond the superficial and taps into racial discrimination. For generations people with Black hair have been told to straighten their hair to look "professional." 
"Because if my hair grows out of my head in a certain way, you're saying that's not 'professional,'" she said. "You're pretty much saying my existence is not professional." 
Efforts to change this environment have been made. Maryland's CROWN Act was created in 2019 to ban racial hair discrimination. It took effect in 2020. 
"Hopefully, that will be a game-changer and really change the conversation about [how] you should be able to wear your hair however you want and however you feel most comfortable and most authentic," said Kate Juhl, a program director from the university's career center. 
Freedman said he would never change his hair in a professional setting.
"I do what I want with my hair and if someone has a problem, I mean, they're not the person for me," he said. 
As society has evolved and continues to do so, Jalinoos said she was surprised when she discovered how big and welcoming the curly hair community has been. 
Jalinoos said she loves how she identifies with her curly-haired friends, how they share tips and products. Socha-Soares said she's looking forward to seeing how the community continues to foster and uplift others. 
This story has been updated to include Dr. Angel Dunbar's title.