This article is part of The Diamondback's 2021 Basketball Preview. Click here for the rest.
The last time Maryland men's basketball was truly among its fans, members of the 2019-20 roster were raising the Big Ten championship trophy. 
But as the clock hit 12:03 a.m. a new Maryland squad was surrounded by its fans once again, racing from the start line of Kehoe Track at Ludwig Field for the 50th anniversary of the Midnight Mile. 
"I kind of took it for granted, the last ones," coach Mark Turgeon said. "Just watching all the kids, how happy they are, cause they're the ones that missed out … to see especially the freshman and sophomores who haven't been a part of Maryland basketball before, it's really cool."
It only felt right that the first major fan event after a year-and-a-half hiatus was perhaps one of the most well-known athletic traditions at the university.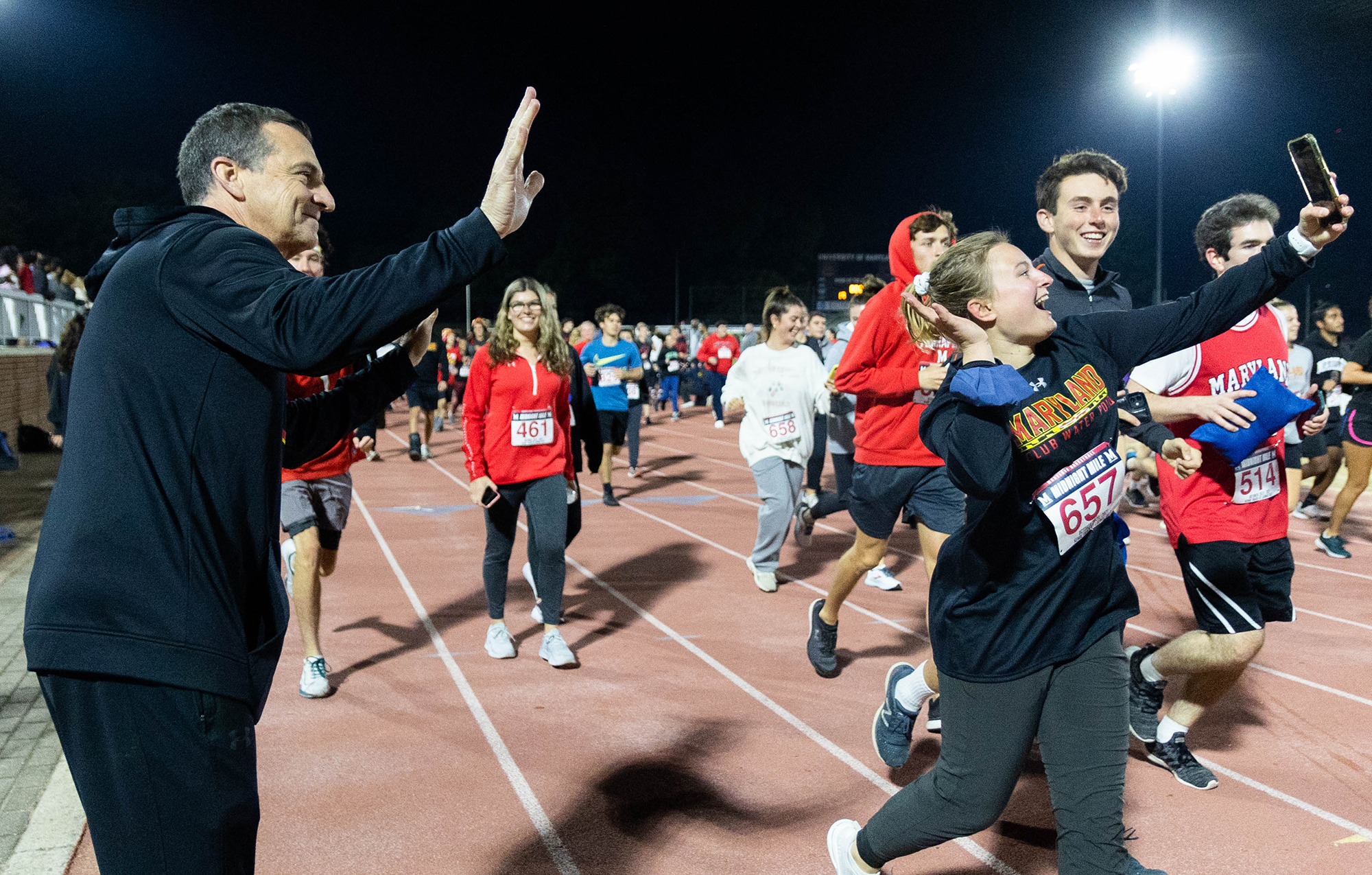 Origins of the Midnight Mile
Former Terps coach Lefty Driesell began the tradition of the Midnight Mile in 1971. Wanting to get the extra head start on the official start date for basketball via NCAA rules, Driesell required his team to run one mile around the track at Maryland Stadium a few minutes after midnight.
Despite not promoting the workout heavily, about 800 students showed up to watch after word spread around. 
That 1971-72 season was the beginning of an era of sustained success the Terps had never experienced before. 
In his first two seasons at the helm of Maryland basketball, Driesell's teams had gone 27-25. But the same year the Midnight Mile was born, the Terps went 27-5, reaching as high as No. 5 in the AP Poll.
That unprecedented season opened up a five-year stretch of 22-plus win seasons and three top-10 finishes, a monumental change for a program that had only placed on an AP Poll four times in the previous 48 seasons.
"That's when basketball changed around here," Turgeon said. "We've been good for a long time, but it started with Lefty and that team."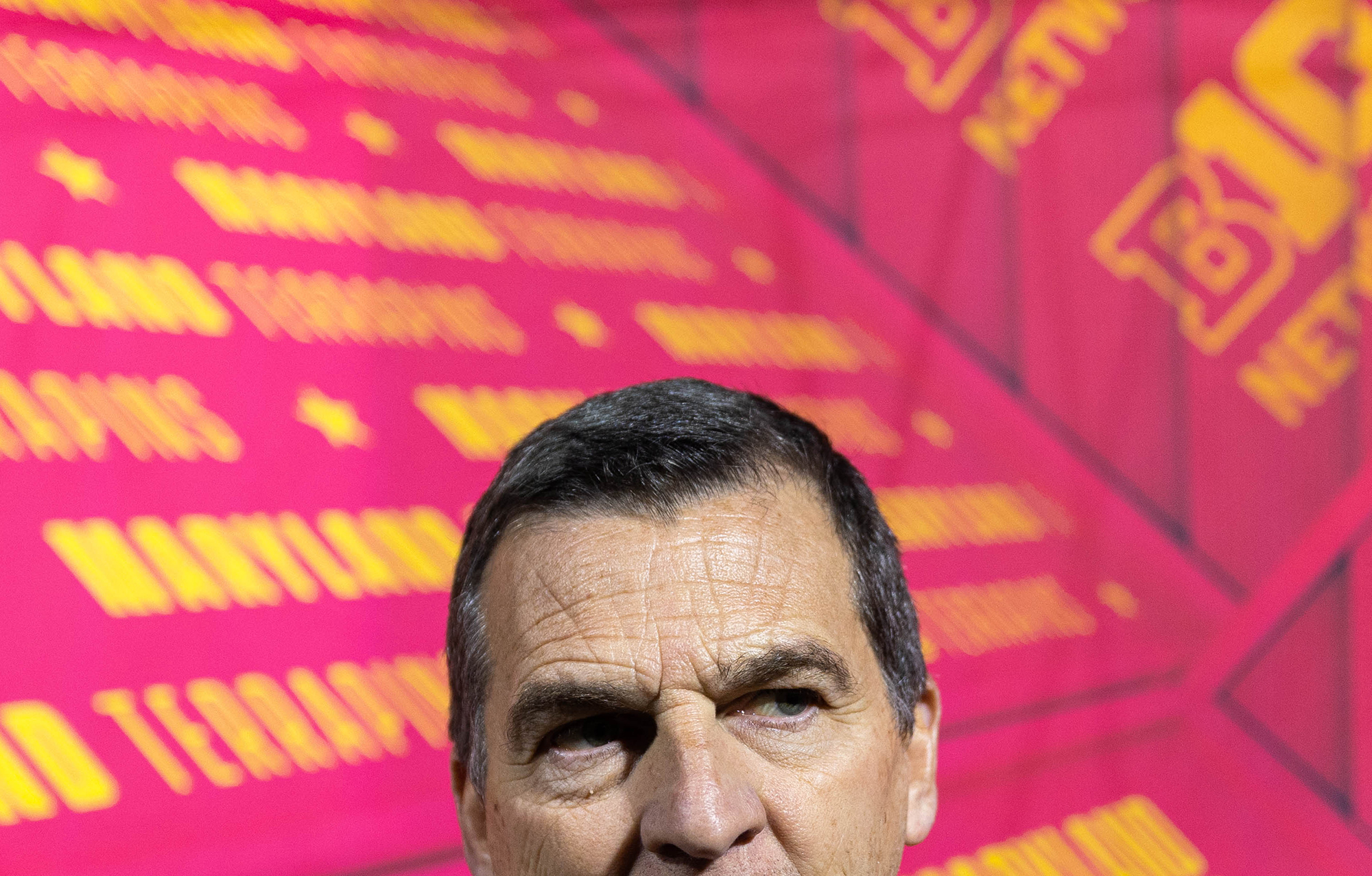 [Maryland men's basketball ranked No. 21 in preseason AP Poll]
Now, the Midnight Mile is an all-out fan event and beloved tradition.  
Turgeon said he hadn't had the chance to speak with Driesell before this year's event, but knew the former coach would love getting to see how his tradition has continued to grow. This year's Midnight Mile drew record numbers of runners, with more than 1600 students joining the dash.
"He knows this is going on and I know it makes him really happy," he said. "When he sees the video of this tonight, that was a lot of kids … that was really cool."
And since Driesell began the midnight celebration, schools across the country have replicated the concept with their own events, but Maryland prides itself on being the first.
Returners to the Midnight Mile
This wasn't Eric Ayala's first time at the Midnight Mile. 
The senior has returned to play for the Terps despite initially testing the waters with entering his name in the NBA draft.  While former teammate Aaron Wiggins took the leap, Ayala chose to return to Maryland for one last go at taking his team on a run in the NCAA tournament. 
And as a fan-favorite from that 2020 squad, getting to be with his supporters again brought back the sensations of raising the conference trophy.
"That same kind of feel that I had before," Ayala said. "I just remember everybody being on the court after and just a lot of celebration, a lot of smiles."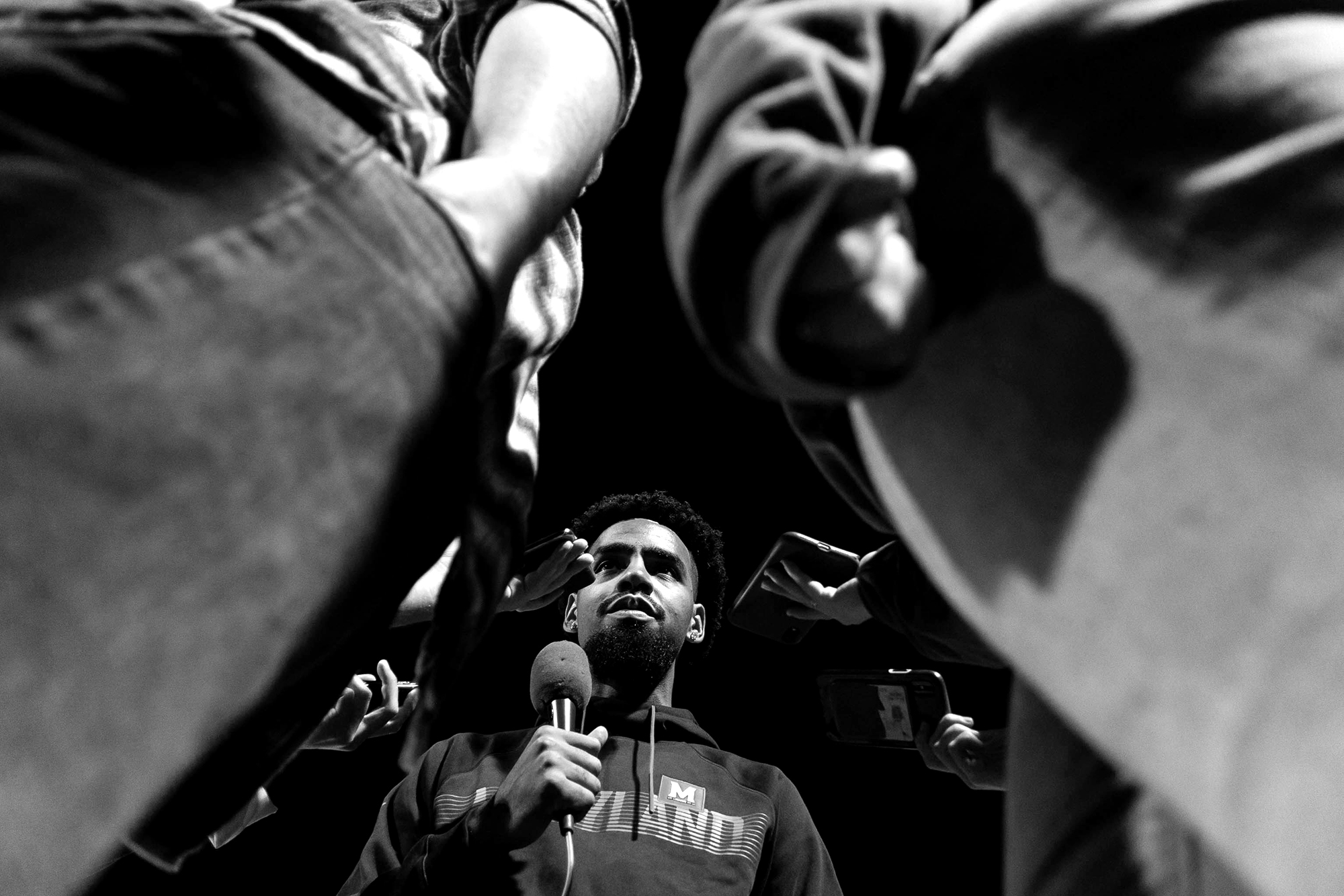 It wasn't Alec Musheno's first mile either. 
Musheno, a senior government and politics and management major, was at the last iteration of the season's kickoff. But this year brought a whole new experience.
"This was far more people than the first time," he said. "And it just feels like the same energy that the team always has."
Musheno said he loves the premise of the event, particularly as someone who used to run cross country. 
And he knows getting to go out and support the team at a celebration means a lot to the members of the roster makes it all the more special.
"It's just a really fun way to get out," Musheno said. "It's midnight, I'm at UMD with a thousand people running for this amazing basketball team that I'm just excited to be back and go to the games."
[New-look Maryland men's basketball ramps up preseason with strong bond already built]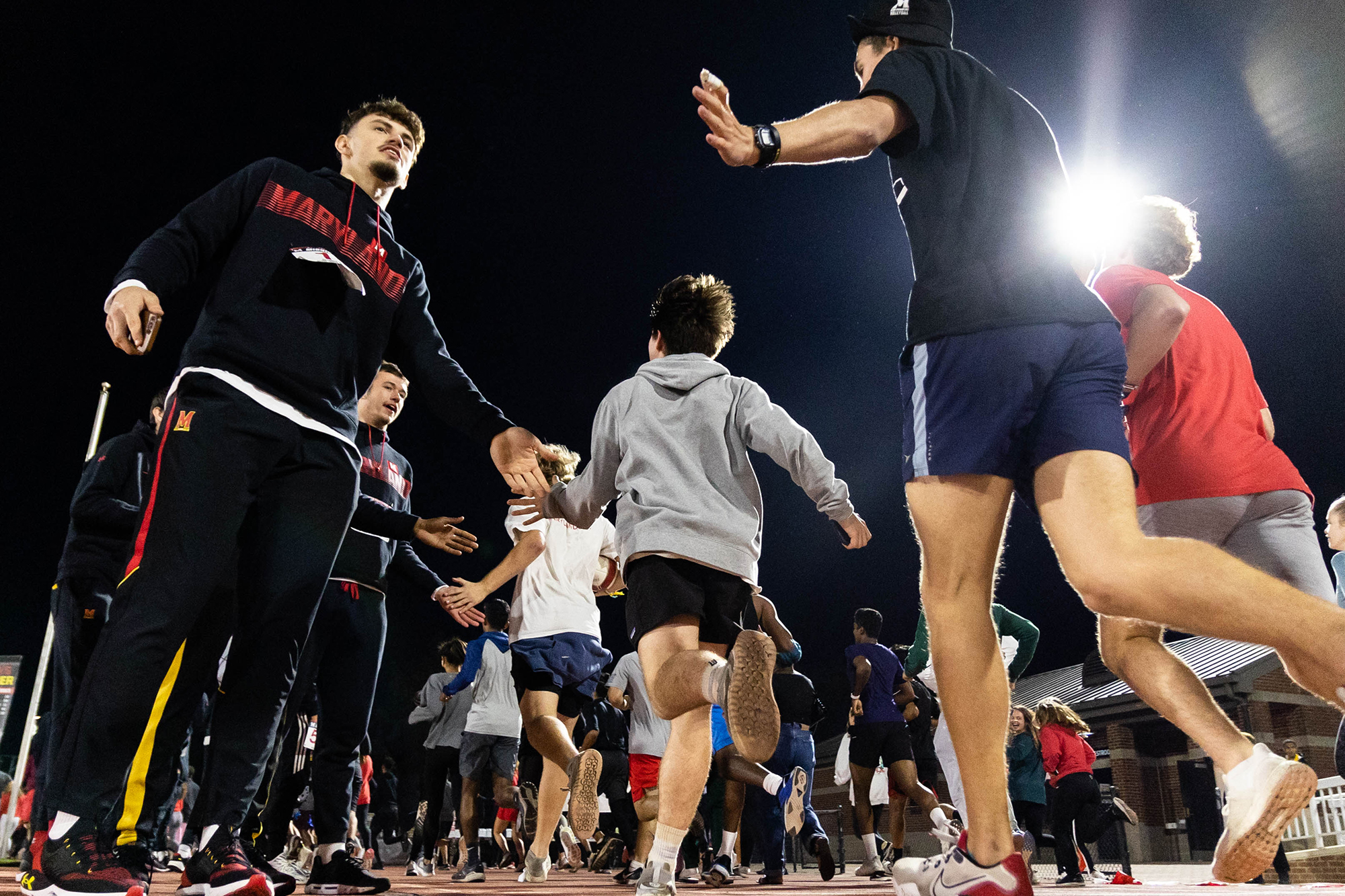 Newcomers to the Midnight Mile
It was Fatts Russell's first time, not just at the Midnight Mile but around the Maryland faithful.
After transferring from Rhode Island during the offseason, Russell finally got his first taste of Terp fans, and he said it only amped up his excitement for his upcoming debut for the Terps.
"It's fun. Coming from my old school we didn't have things like this," Russell said. "Just to be able to see everybody, see all our fans is good."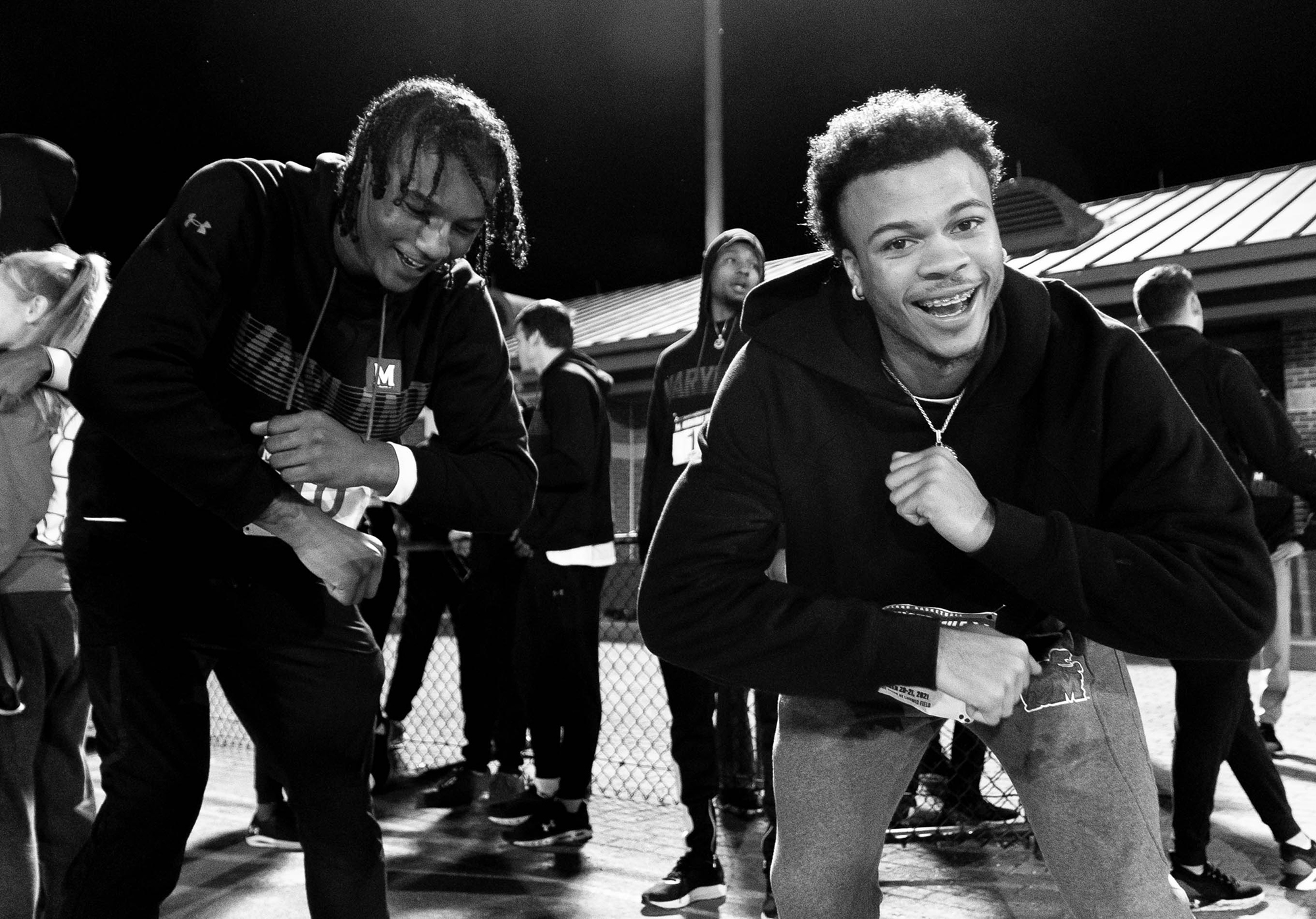 It was Brady Hammann's first go at the mile too. 
Hammann, a sophomore information systems major, was a big Maryland basketball supporter last season. But only being able to watch on television as the Terps fought their way through the Big Ten limited his excitement. 
This year Hammann got to meet members of the team, a moment that seemed to surprise him.
"When [Turgeon] called them our classmates, it was pretty cool because I never really thought about the basketball team like that," Hammann said.
While sophomores finally had the chance to meet much of the team they spent the last year watching from quarantine, freshman got to meet the players they plan to cheer on for the rest of their time at Maryland.
And for some, after their senior years of high school were underwhelming due to the pandemic, this was an introduction that only served to excite.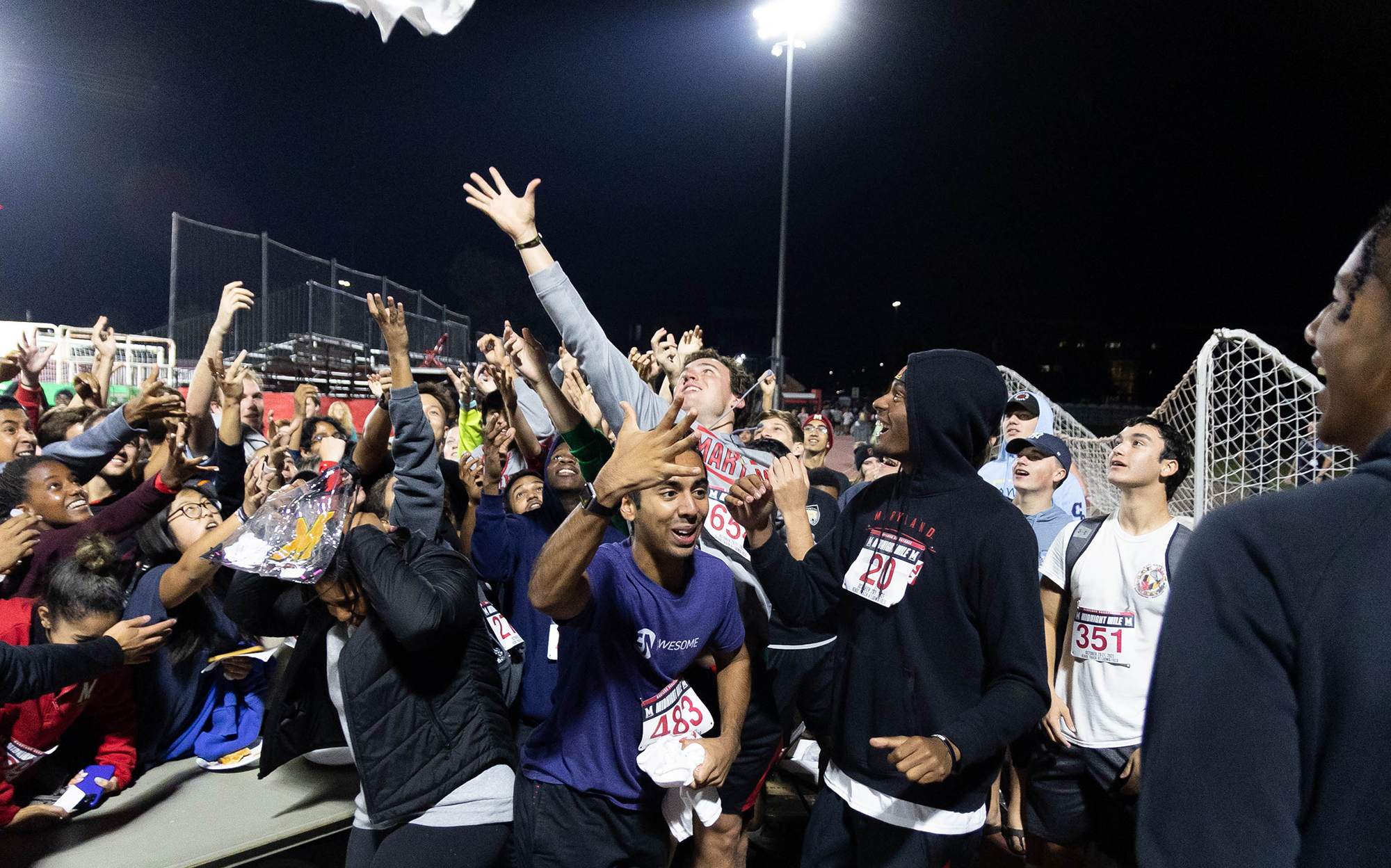 "Last year, I really didn't get much of a senior experience, so being able to be here for my first year and getting to be around so many people who have so much school spirit is really, really cool for me," Jordan Lamprides, a freshman government and politics major, said.
The Terps revel in their student section and having them back will be a gamechanger against a loaded conference schedule. 
So with Maryland men's basketball back boasting a highly-touted squad, the connection between fan and team is back in College Park to join them.
"You can just feel the energy around here," Russell said. "Everybody just keep telling us good luck this year and we're excited. That's definitely going to get us pumped for the season."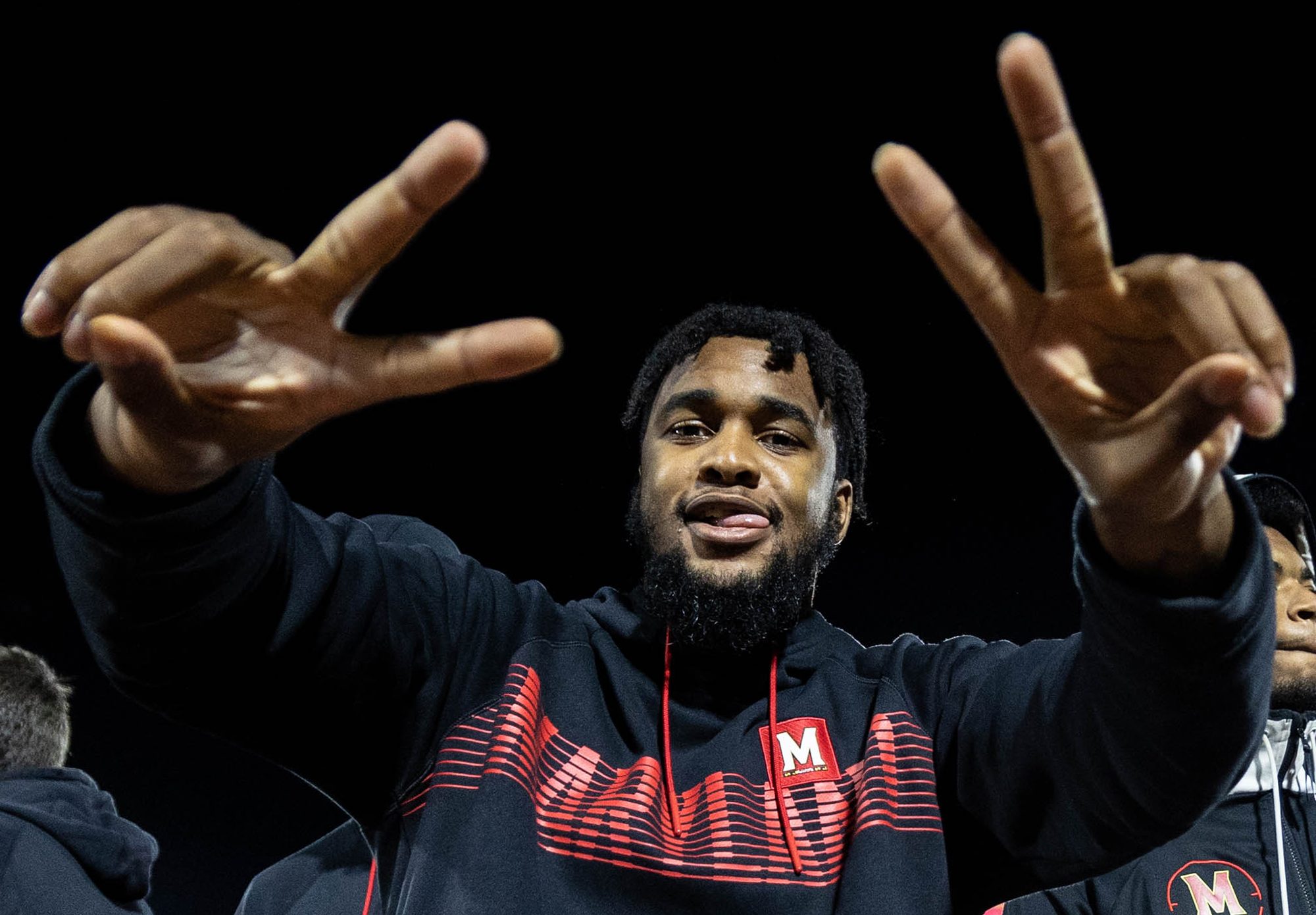 Senior staff writer Katie Manganelli contributed to this story.