The University of Maryland's American Red Cross Club was well-aware of the emergency nationwide blood supply shortage when it hosted its second blood drive at Stamp Student Union on Monday.
For some members, the drive bringing in 36 units of blood was a sign of a return to normal for the club, which only had one blood drive last semester.
The event was held by the American Red Cross Club at this university, which is a part of the National Capital Area Chapter of the Red Cross. Jerry Yang, the president of the club, said while the pandemic had restricted the club's capacity to hold blood drives, things were improving.
The club is planning to have three blood drives a semester this school year, as well as fundraisers and charity drives to support the Red Cross.
"I've always been somebody who loves to donate blood, so that's just what drew me to the Red Cross club," Yang, a junior neurobiology and physiology major, said. "It's just a really great way to volunteer and to serve the community."
The blood supply is at its lowest post-summer levels in six years, according to Ashley Henyan, the Red Cross's communications director for Washington, D.C., and the Greater Chesapeake region.
While the Red Cross typically sees a drop in donations over the summer, Henyan said, supply usually increases as people come back from vacation and school comes back in session.
"It's pretty bad," Henyan said. "Because of the COVID-19 pandemic, because of the delta variant, we haven't seen it bounce back yet."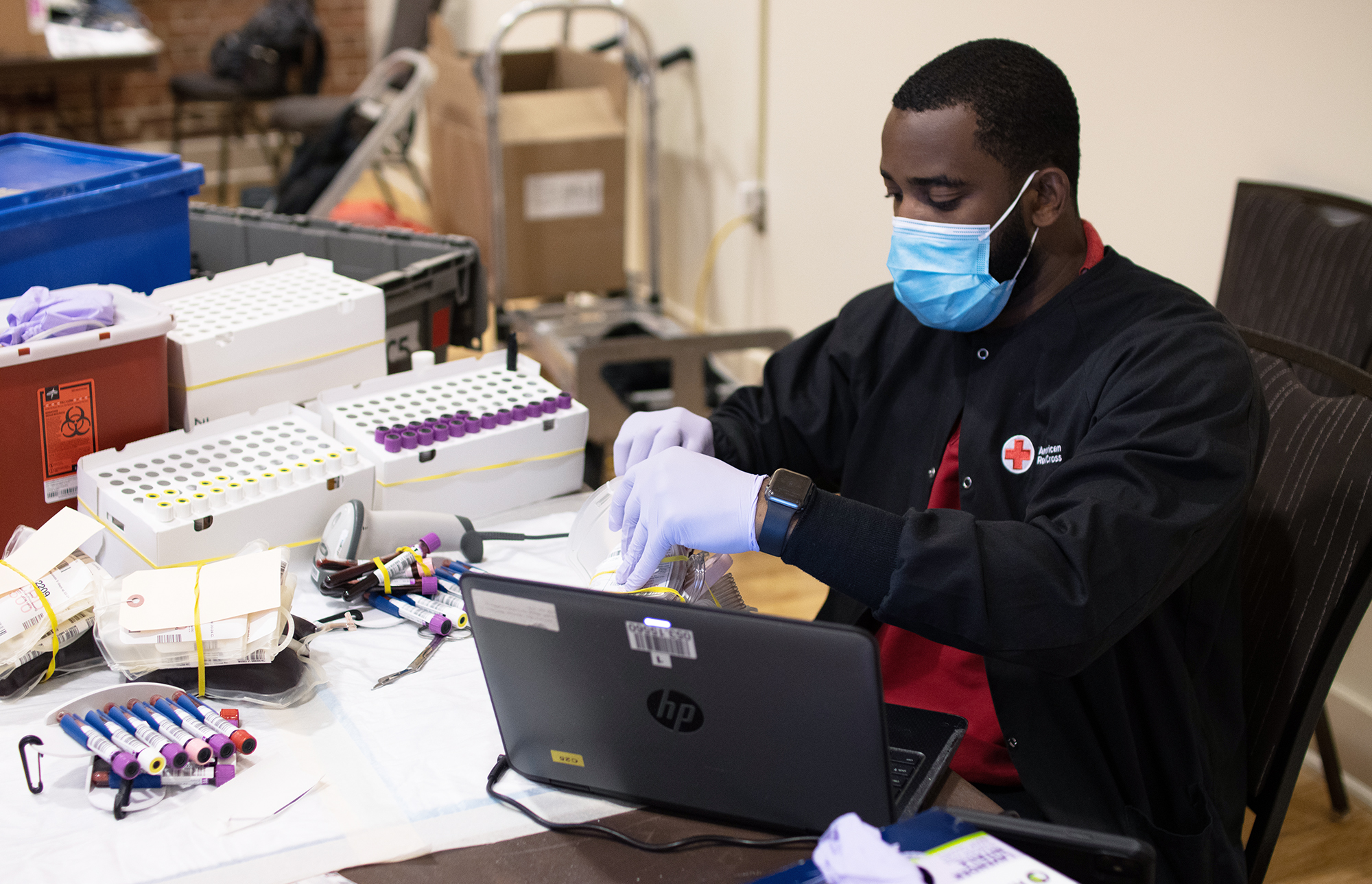 UMD to offer flu shots starting this week
For the month of October, the Red Cross needs 10,000 additional blood products a week to overcome the shortage, Henyan said, essentially an extra day's worth of product each week.
Supplies of O negative, the universal donor, were depleted to only a half-day supply multiple times over the course of September, a Sept. 27 news release from the Red Cross stated. The ideal supply is five days' worth.
Platelets — a component of blood that's useful for the recovery of cancer and post-surgery patients — were also in short supply, the press release stated.
Charlotte Walker, a club member, said that the pandemic made it difficult to motivate people to donate, but it hasn't changed the club's mindset of its operation.
"There might be stress to the urgency," said Walker, a junior criminal justice and psychology major. "They're always pushing for people to donate blood. That's always a great cause to do and always a great issue to support."
Richard Winston, a College Park resident and alumnus of the university, had been donating blood for 40 years. Winston said it was "something good to do for this community," but took a pause during the pandemic out of concern for his health. Before he'd gotten vaccinated, he'd only donated blood once during the pandemic.
"I'm old enough that I could get seriously ill with COVID-19 if I were to catch it," Winston said.
It is safe to donate blood while vaccinated against COVID-19, and there is no deferral time for eligible blood donors who have received a COVID-19 vaccine currently authorized in the U.S.
At picnic, UMD labor groups call for more worker protections
Taylor Szewczyk, a Red Cross club member, said she first understood the importance of donating blood after hearing a tragic story in the area she's from. A Cecil County family lost two of their newborn triplets and the last triplet was in need of a blood transfusion.
Szewczyk was a match for the rare blood type of Maverick, the baby.
"That was what drove me to start donating blood that was needed in that situation," Szewczyk said. "So that was the first time I ever donated, to give blood to Maverick."
While drives hosted by other clubs are being organized this fall, Henyan said the university's Red Cross Club's next drive — on Nov. 22 — will be a big one. The Red Cross expects to see donations of over 100 units of blood.
Michaela Blain, a second-year graduate student studying astronomy, said that she donated regularly before the pandemic. But as travel restrictions affected Metro lines, she found it difficult to access blood drives.
"It wasn't directly because of the pandemic, but trickle down in how it affected transportation and what things were open, I think, made it harder," she said. Having blood drives at Stamp, she said, was "super convenient."