By Mythili Devarakonda
For The Diamondback
As the foliage slowly changes colors and masked students hustle to their classes, the University of Maryland almost feels normal. But, some at the university say the transition from online back to in-person classes has caused mental strain for students.
To aid in handling such a drastic change, this university's Counseling Center held its annual Mental Health Awareness Week. The Counseling Center held events on Oct. 4-8, in line with the national recognition dates.
"Mental health has absolutely been affected by the pandemic. And so, certainly, if a person's mental health has been affected, we want them to be addressing that," said Dr. Allison Asarch, staff psychologist and the coordinator of consultation and outreach services at the Counseling Center.
The Counseling Center teamed up with various mental health and student groups on the campus to organize a weeklong program of mental health events focused on self care and different communities.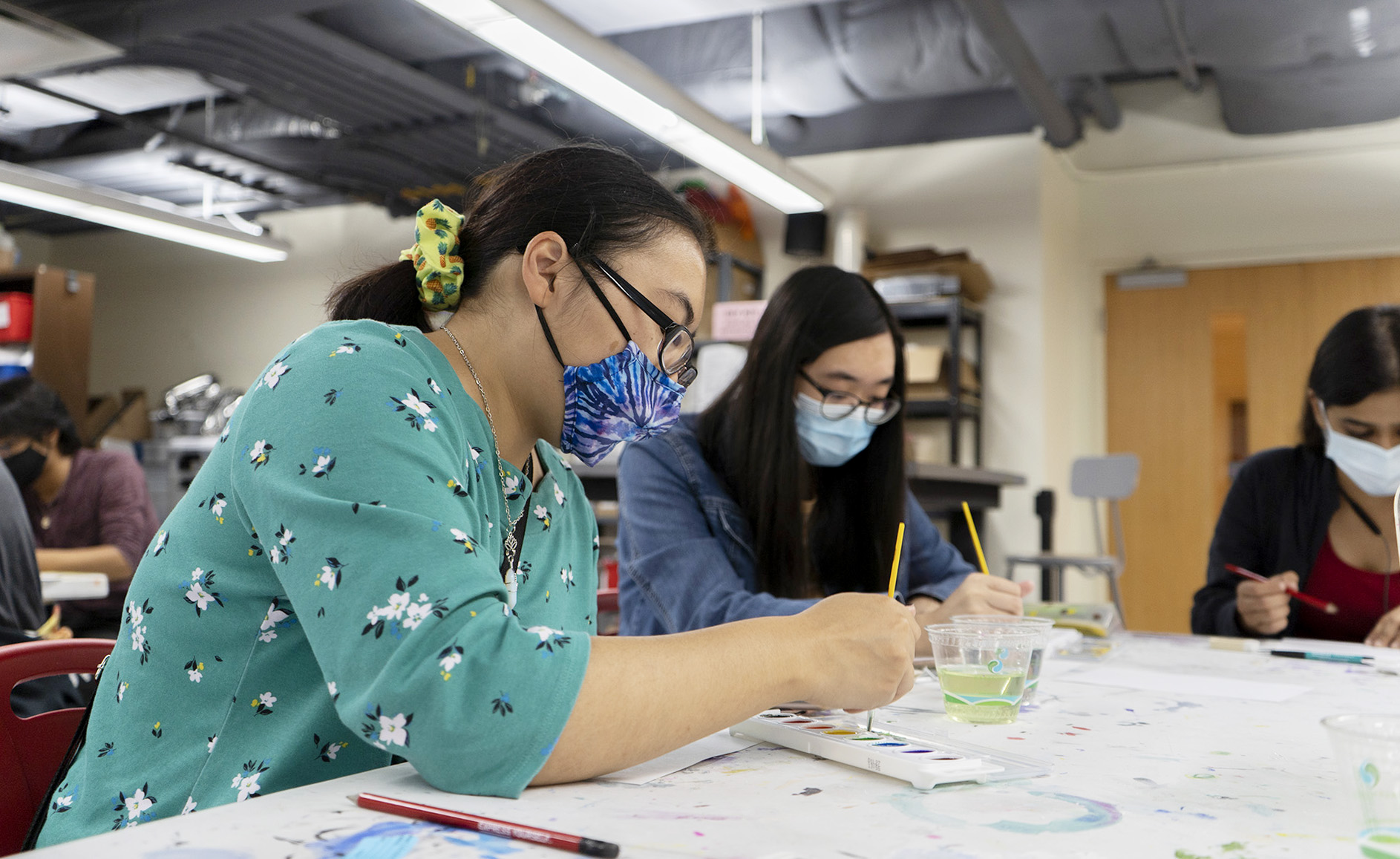 "Good mental health is essential for us to be able to live successful, enjoyable, meaningful lives," Asarch said. "We offer many different services for students, but we also want to get out there into the community and not just be reaching the students who come to see us."
On top of engaging students in meaningful and intentional ways about different aspects of their mental health, Asarch said she would like for the students to realize the place they're at mentally and seek out resources, such as the Counseling Center, to improve their mental health if needed.
[UMD School of Medicine professors conducts COVID-19 booster research, presents to FDA]
Nathan Blanken, a sophomore computer science major and the president of the Active Minds chapter at this university, said he was excited to collaborate with the Counseling Center and other organizations to tackle conversations surrounding mental health.
"Mental health is the common theme between all of us," Blanken said. "Just letting people know the options that they have is a huge thing."
Blanken shared that before this semester, even he was not aware of all the mental health resources available at the university, and was excited to help students with similar issues.
"If we can help even just one person, it's leagues of impact that we can make on other people," Blanken said.
Ashley Deng, a sophomore neuroscience major and director of health and wellness of the Student Government Association, helped plan some events for Mental Health Awareness Week, including Monday's "Planting Healthy Roots" event, where students could decorate and take home a potted succulent.
[Asian Latinx students, professors at UMD say they often feel ignored and underrepresented]
"We estimated it would take three hours to hand out 300 plants but in reality, we actually gave out all of them in under an hour," Deng said.
Deng emphasized the importance of events like these, especially in light of the tough transition back to in-person classes.
"Students really engaged with it, way more than we expected, which was awesome," Deng said. "I think it's so amazing that the Counseling Center really made such an effort to put together such an amazing event, all week for students to promote mental health, coming out of COVID, coming back to campus."
Beyond the events of the week, Asarch emphasized the importance of taking care of your mental health.
"We'd like you to take a moment to think about, 'How can I do something that's good for my mental health?'" Asarch said. "And if a student is able to take this with them so that they can have intentional moments of checking in on their mental health throughout the month, throughout the semester, or throughout their lives, that is wonderful."
CORRECTION: Due to an editing error, a previous version of this story's photo caption misstated Rachael Lou's name. The caption has been updated.