By Natalie Drum
For The Diamondback
When Regina Holbert joined the Alpha Kappa Alpha sorority at the University of Maryland in 2005, she and her friends always wanted to get their hair done for the different sorority events.
But there was nowhere in the area for Black women to get their hair done where they felt comfortable and confident that the stylists would be able to do it well, Hobert said. Instead, they'd take the train or go home to a salon they trusted, she said.
So, when she realized that was still an issue in College Park about three years ago, she set out to fix it. In October 2019, Holbert opened Hair + Space BlowDry and Beauty Bar in College Park, a blow dry bar that caters to all women and every hair type.
Women of color have been the driving force behind the growth of women-owned businesses over the past decade, a trend that includes many female entrepreneurs in this university's community.
Maliha Bukhari, a junior marketing major at this university, is in the beginning stages of her own venture: Lace Bar, where she sells affordable undergarments and sleepwear for women.
Bukhari's ultimate goal for her company is to raise enough capital to have her own manufacturing team in Pakistan, her home country.
"The goal of the manufacturing team would be to employ women in Pakistan and give jobs to women, promote women empowerment, and literacy in that area," Bukhari said.
[Prince George's County remembers lives lost to COVID-19 at virtual event]
Amid the influx of women of color-owned businesses in recent years, women of color still face many challenges as business owners. Holbert's biggest challenge, she said, is having access to capital as a Black woman.
"Generational wealth is not something that is common in the Black community," Holbert said.
The typical white family has eight times the wealth of the typical Black family and five times that of the typical Hispanic family, according to the 2019 Survey of Consumer Finances.
Holbert also said she often notices the fact that she's a woman of color in a male-dominated field.
Back when Holbert was looking for a building for her business, she realized the people who own the buildings, the contracting companies and the people you need to communicate with are generally white men, she said.
"Sometimes, as a Black woman, that might be intimidating, or you might go through imposter syndrome where you feel like, 'Am I supposed to be here, are these people going to take me seriously?'" Holbert said.
Caroline Ta, a senior marketing and supply chain management major, had moments where she felt the same way as one of two female students to make it to the final round of the 2020 Pitch Dingman Competition, where student entrepreneurs at this university compete for seed funding and access to development resources.
Ta runs SweetsbyCaroline, a baking business that specializes in cakes and customized gluten-free macarons, among other desserts.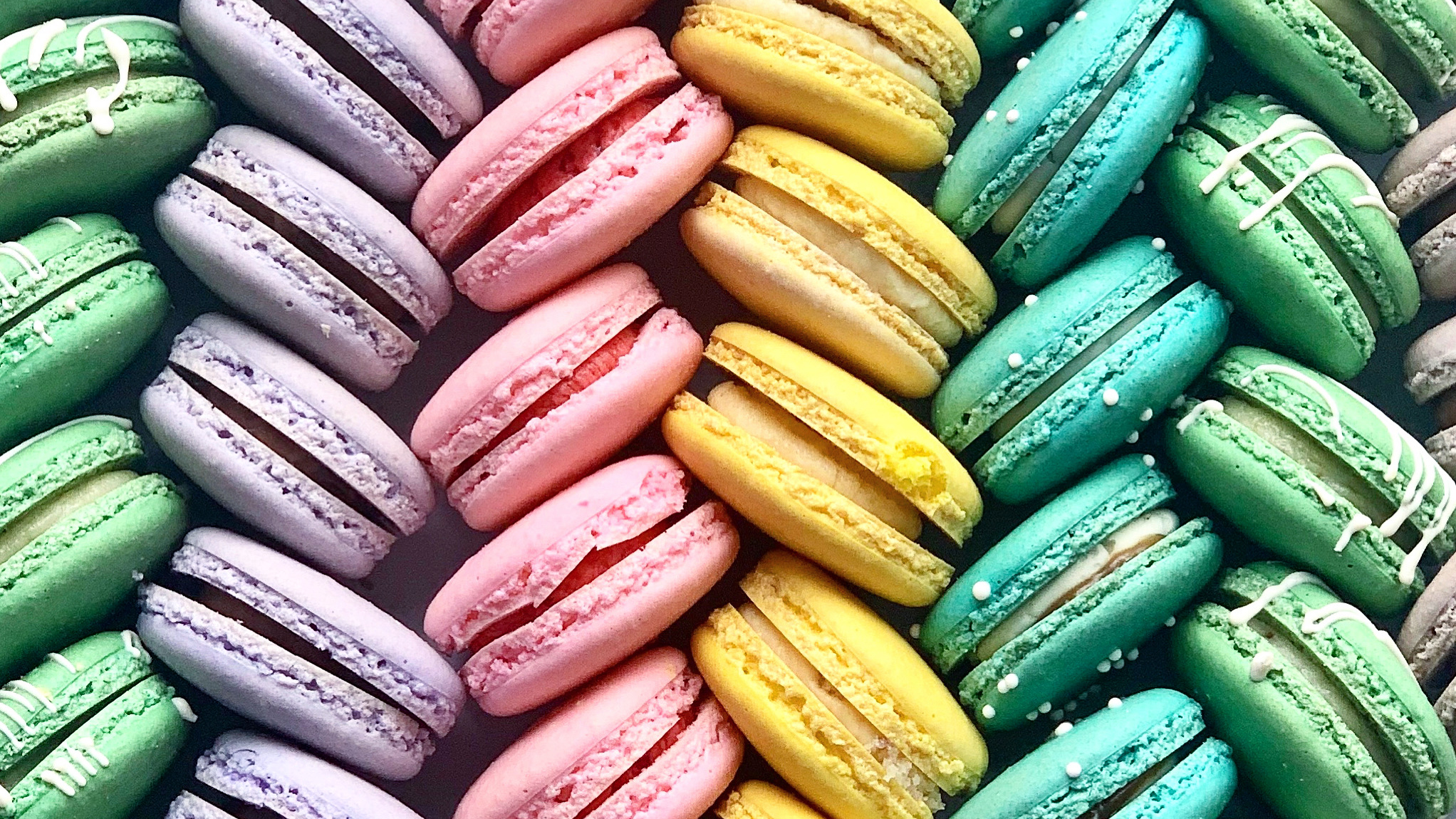 [United Students Against Sweatshops pushes UMD to bargain with workers union]
The pitch competition was nerve-racking because it was very male-dominated, Ta said.
"I felt not as confident, because I was the only girl there and it felt like they were picking on me and my business," Ta said. As of January, 58 percent of this university's business school undergraduates were male and 54 percent were white.
Wendy Sanhai, who graduated with a masters of business administration from this university in 2009, spoke at the 2021 Maryland Smith Women Inspire event Thursday.
Most people will face implicit bias during their lives, Sanhai said during the event, but you can get past that experience by knowing who you are.
"Know yourself and recognize that courage is not the absence of fear," Sanhai said. "It's just working through that fear.