Last week featured two basketball games, a vibrant golden hour and Metro stations on the chopping block.
Tuesday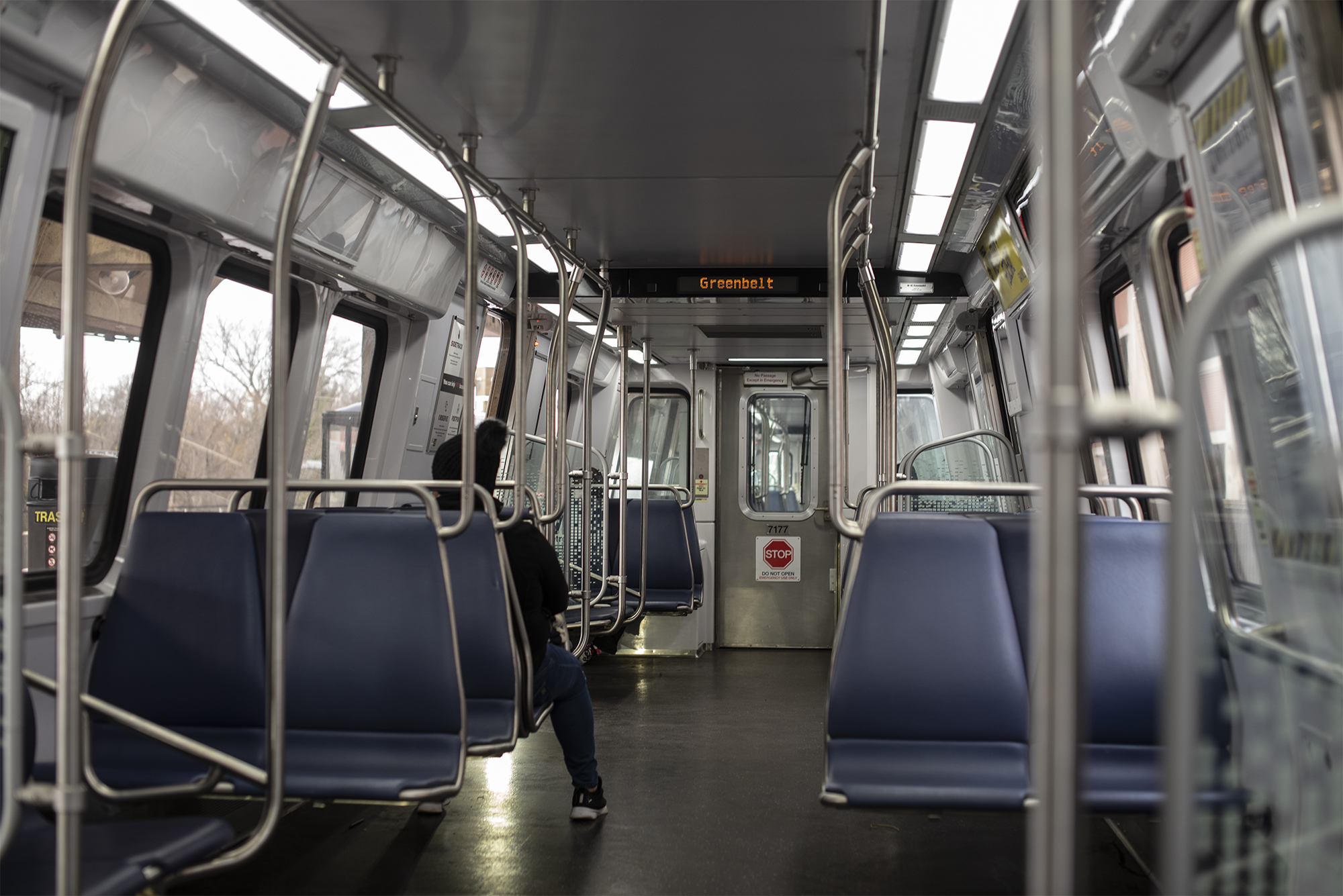 Last Tuesday, I briefly rode the Metro's Green Line to get photos for a story on how Washington Metropolitan Area Transit Authority's proposed 2022 budget could drastically reduce service, which would make public transportation more complicated for many University of Maryland students and College Park residents. 
– Eric Harkleroad, senior staff photographer
Wednesday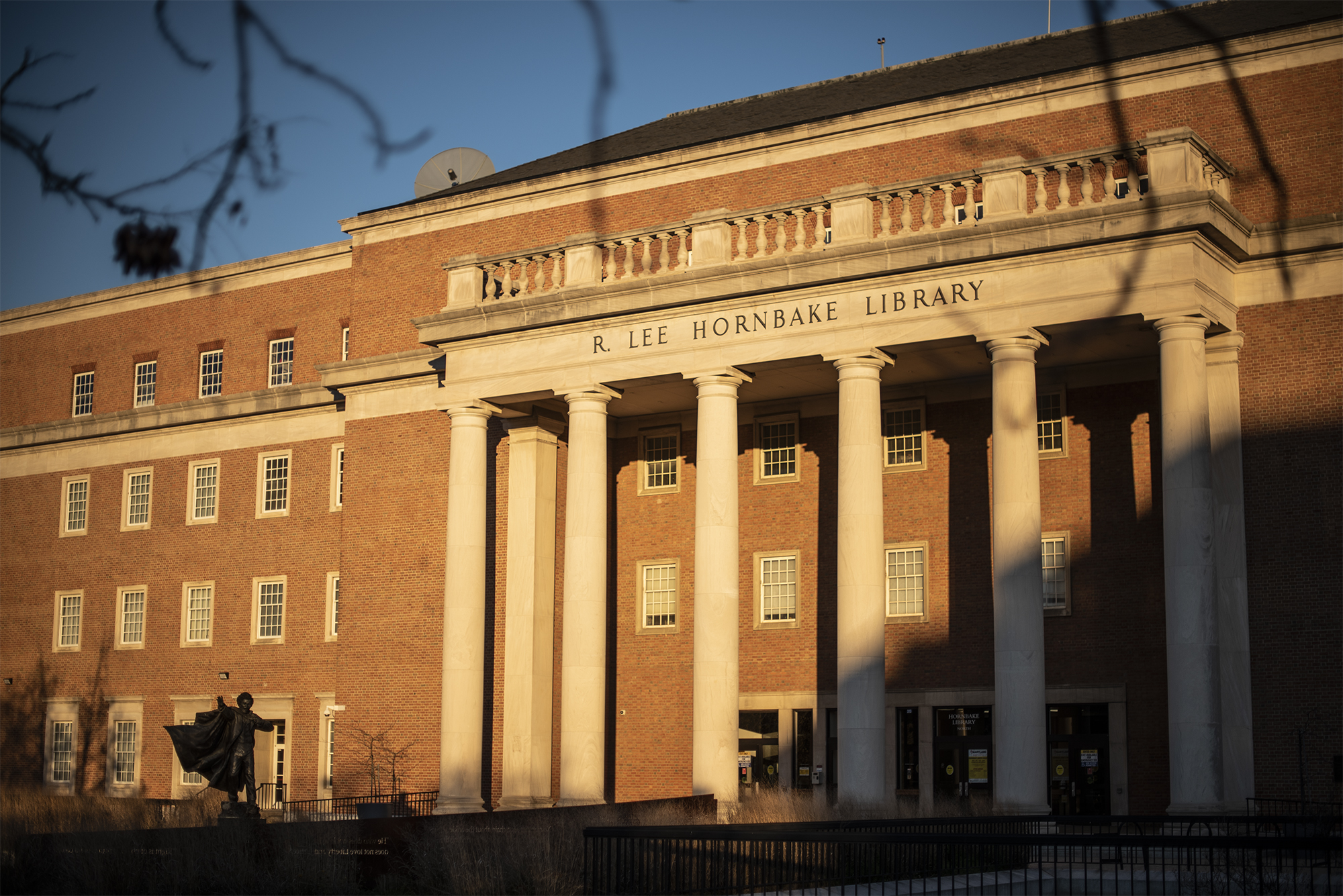 It was late afternoon, the sun was hanging low in the sky, casting long shadows across the sidewalk. I saw the golden glow reflecting off of Hornbake Library and the dramatic streak of shadow that ran across it, so I immediately stopped to get a photo.
– Eric Harkleroad, senior staff photographer
Thursday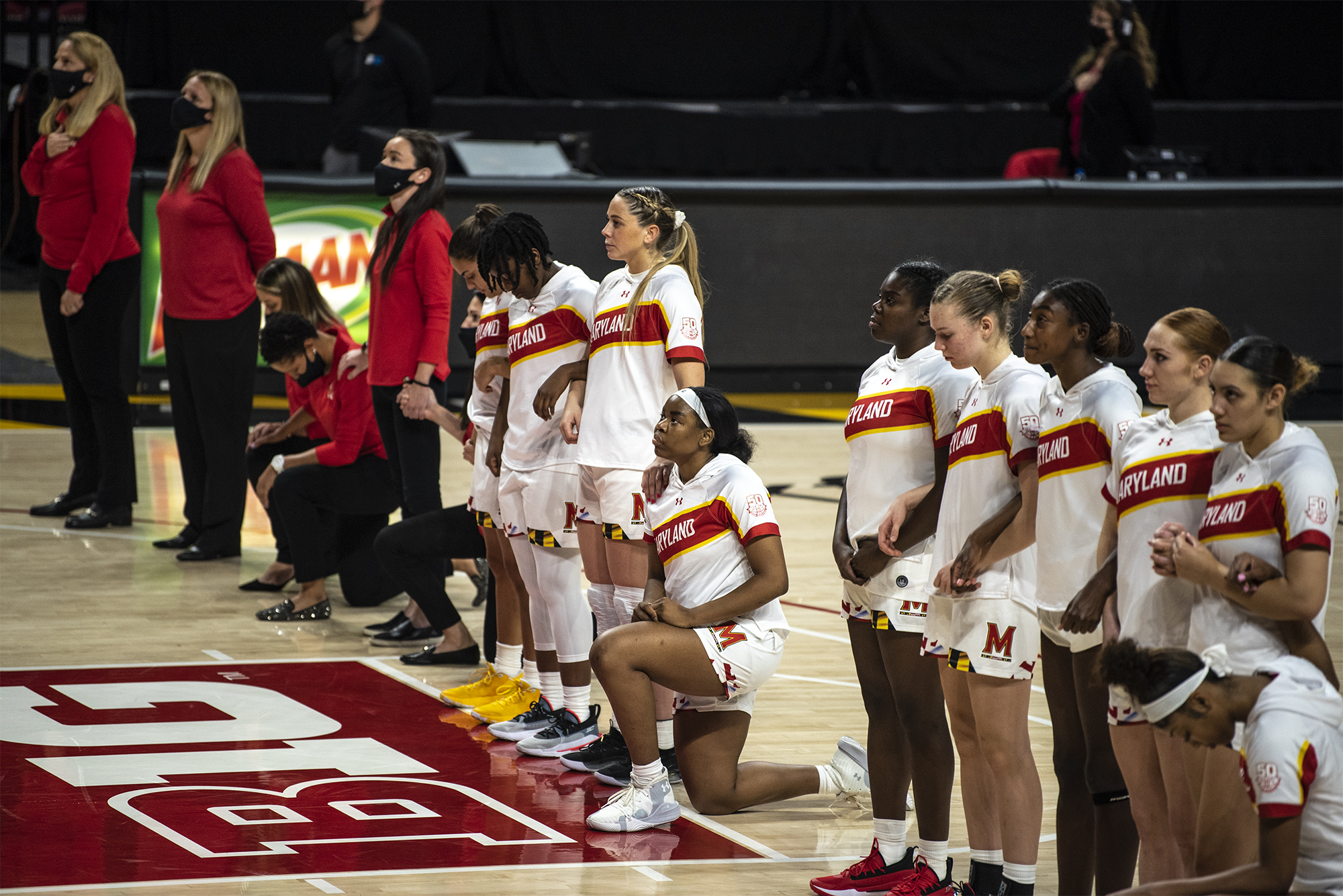 With my camera in tow, I walked into the stands of Xfinity Center, navigating the empty rows of seats like an obstacle course. Before the start of the game, some of the Terps took a knee as the national anthem played. In its first home game of the season, Maryland cruised past the Towson Tigers, 112-78.
– Eric Harkleroad, senior staff photographer
Friday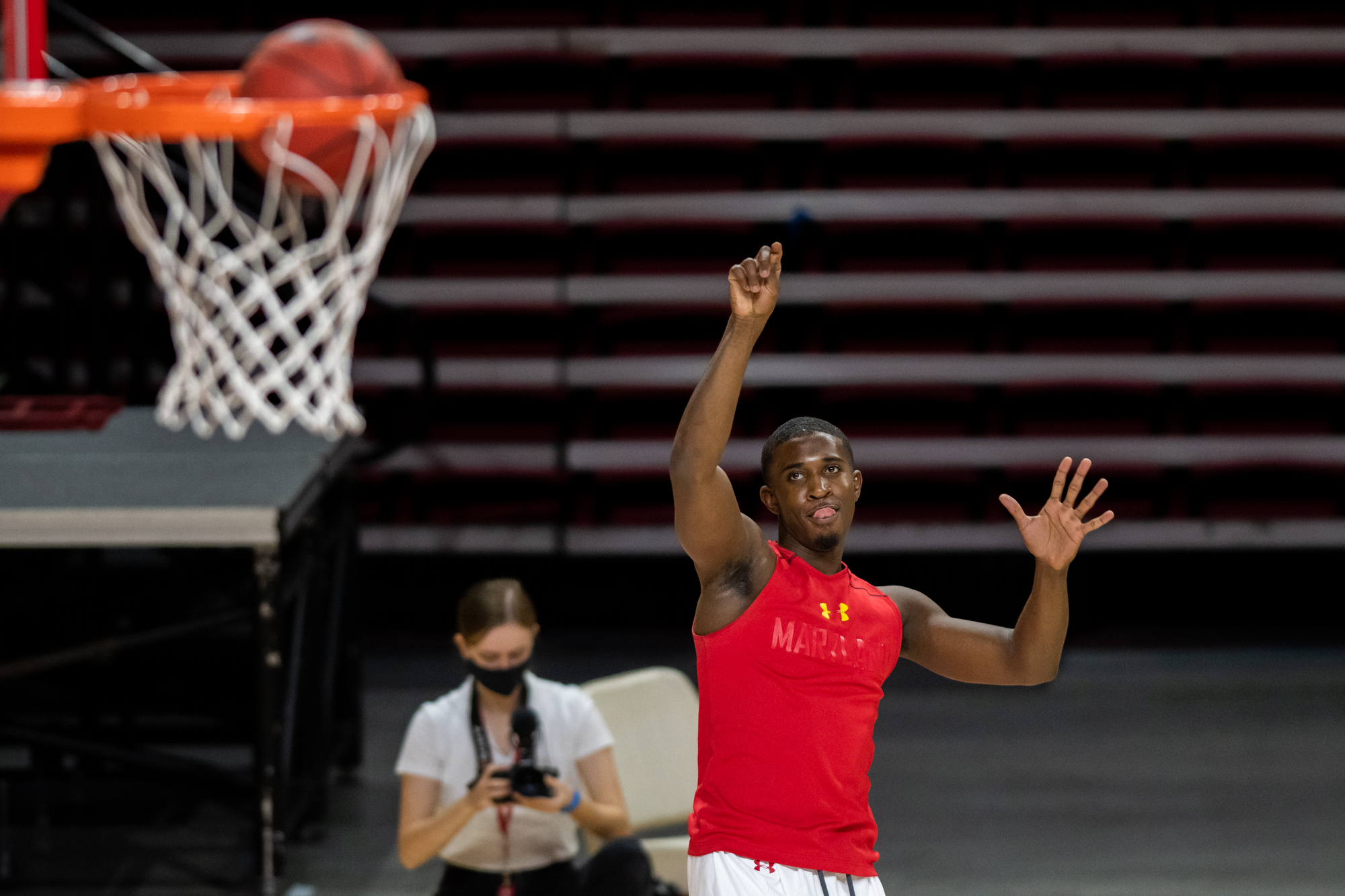 When a coronavirus case within George Mason's program forced Maryland men's basketball to find another opponent to play, I made it to my second live sporting event of the season. The photo above is from the warmups, taken around 45 minutes before the game started. Interestingly, this photo wouldn't have been possible if photographers weren't put in the stands due to safety measures. During a normal game, I would have been restricted to the baseline, and I would have never been able to get this angle. I also got a similar photo during the game of Hakim Hart, who had a breakout game in the Terps' 90-57 win over St. Peters. 
– Joe Ryan, assistant photo editor and senior staff photographer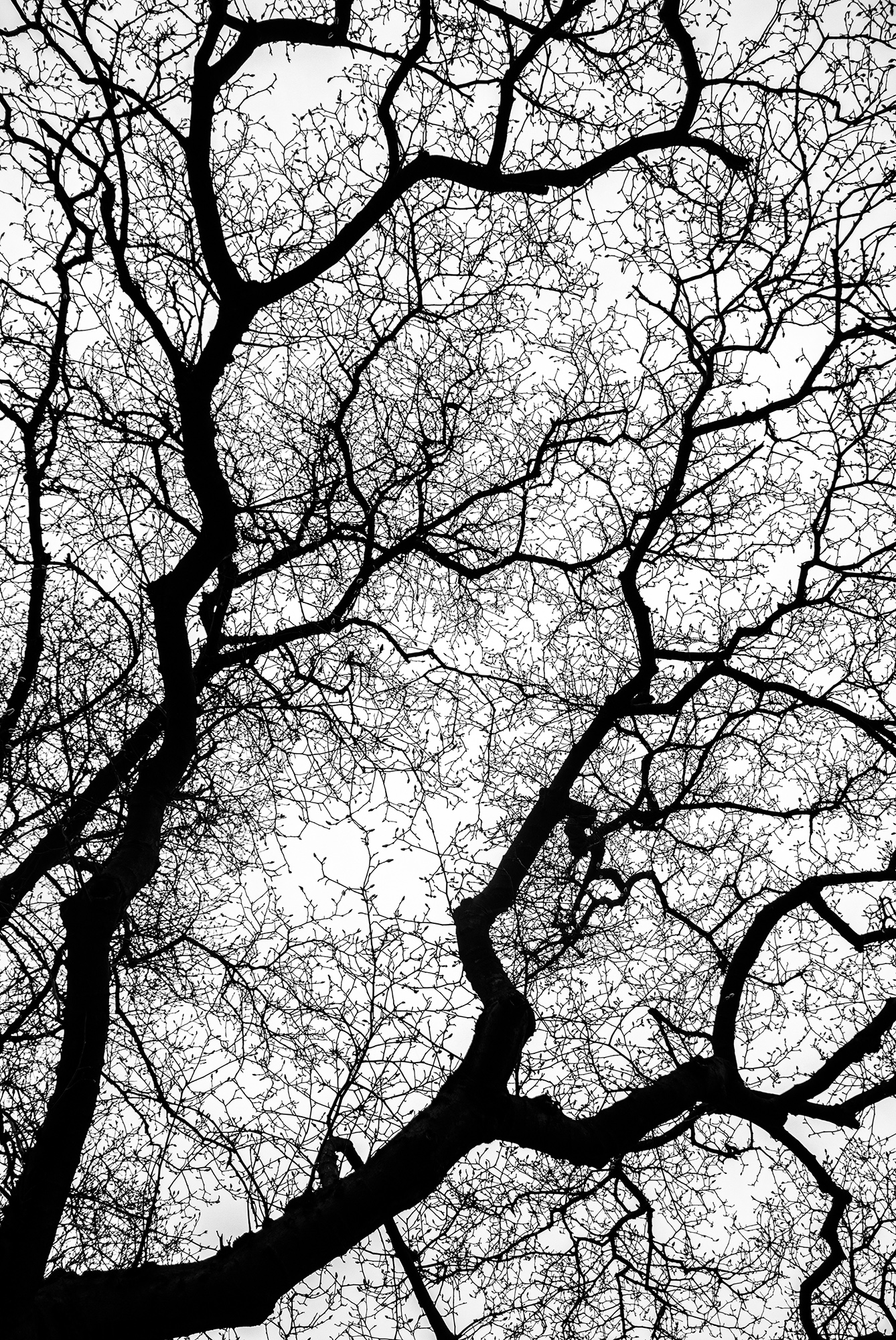 On Friday, I was out photographing along College Avenue, where College Park's St. Andrew's Episcopal Church is located. While focusing on shots of the building, I decided to look up and noticed how the dark trees, with their bare, scraggly branches, looked cool against the bright white sky. For the rest of my walk, I focused on getting abstract-looking photos of the trees lining the streets of Old Town. 
– Julia Nikhinson, photo editor and senior staff photographer