Inside Proteus Bicycles, you can find all kinds of bike gear, fitness apparel, spare parts and, now, a full coffee bar.
Though the new addition might seem out of place, Laurie Lemieux, who has co-owned the shop since 2012, said a coffee bar was part of the plan from the start.
She got the idea because her husband, an avid biker, used to lead "pastry rides" on Saturday mornings, leading other bikers to Shortcake Bakery, Vigilante Coffee Co. and Pizzeria Paradiso for coffee and pastries.
"If you're a bicyclist, you'll get it," Lemieux said. 
To Pranav Meshram, adding a coffee bar to a bike shop makes perfect sense.
"If you add a coffee bar, people who are not interested in knowing how to fix a bike can grab a coffee [while waiting] … that's a really good idea," he said.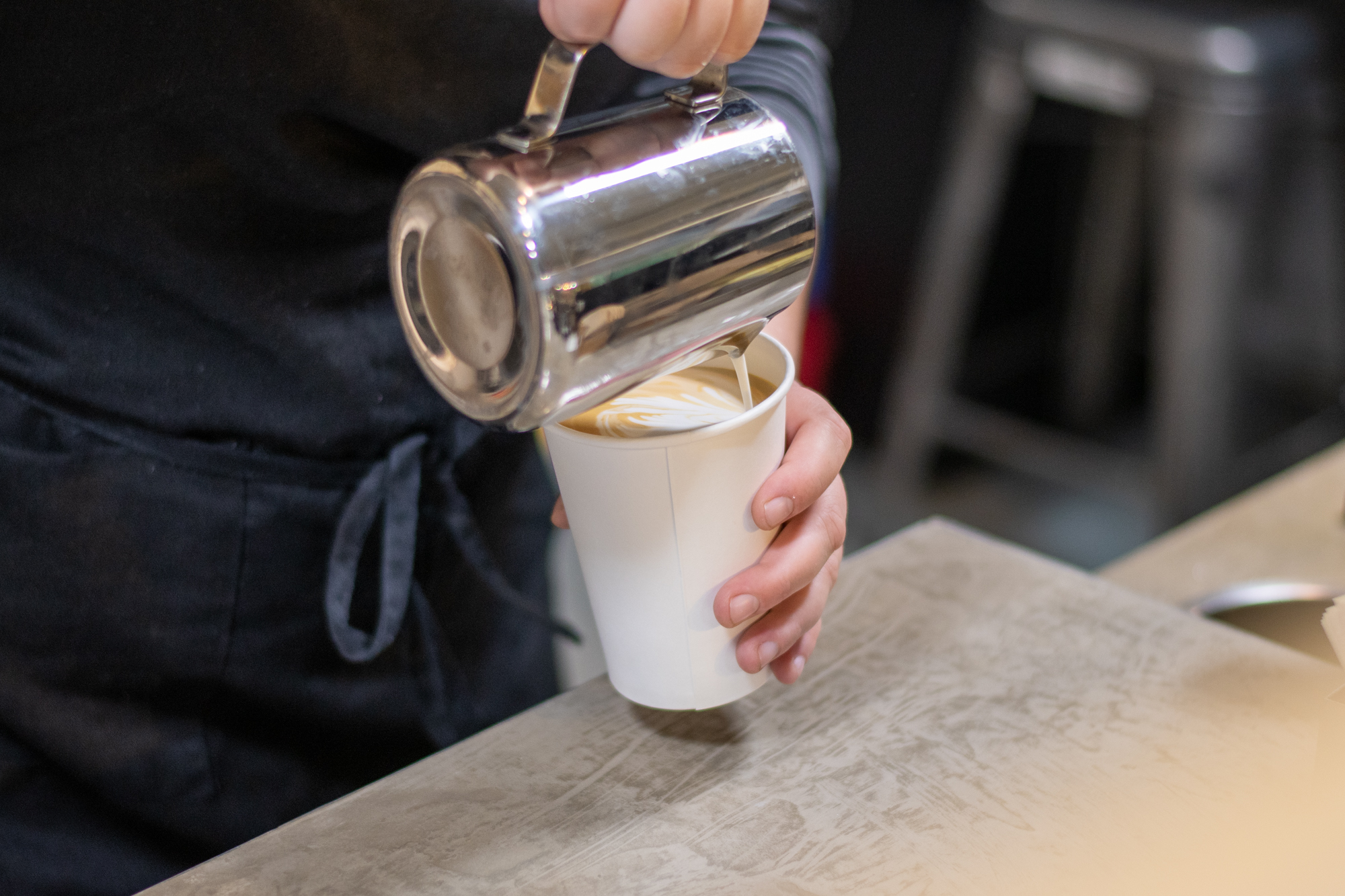 Meshram worked at the RecWell Bike Shop before graduating from the University of Maryland in May with his master's degree in mechanical engineering. While working on bikes, he noticed some customers would linger.
Outside of the bike shop, cycling was part of Meshram's lifestyle. He often biked to work and for leisure on weekends. He once made an expedition from Route 1 in College Park to the Pentagon in Northern Virginia, he said. 
After bike rides, Meshram would sometimes stop to get treats at Cold Stone Creamery or Vigilante Coffee with friends.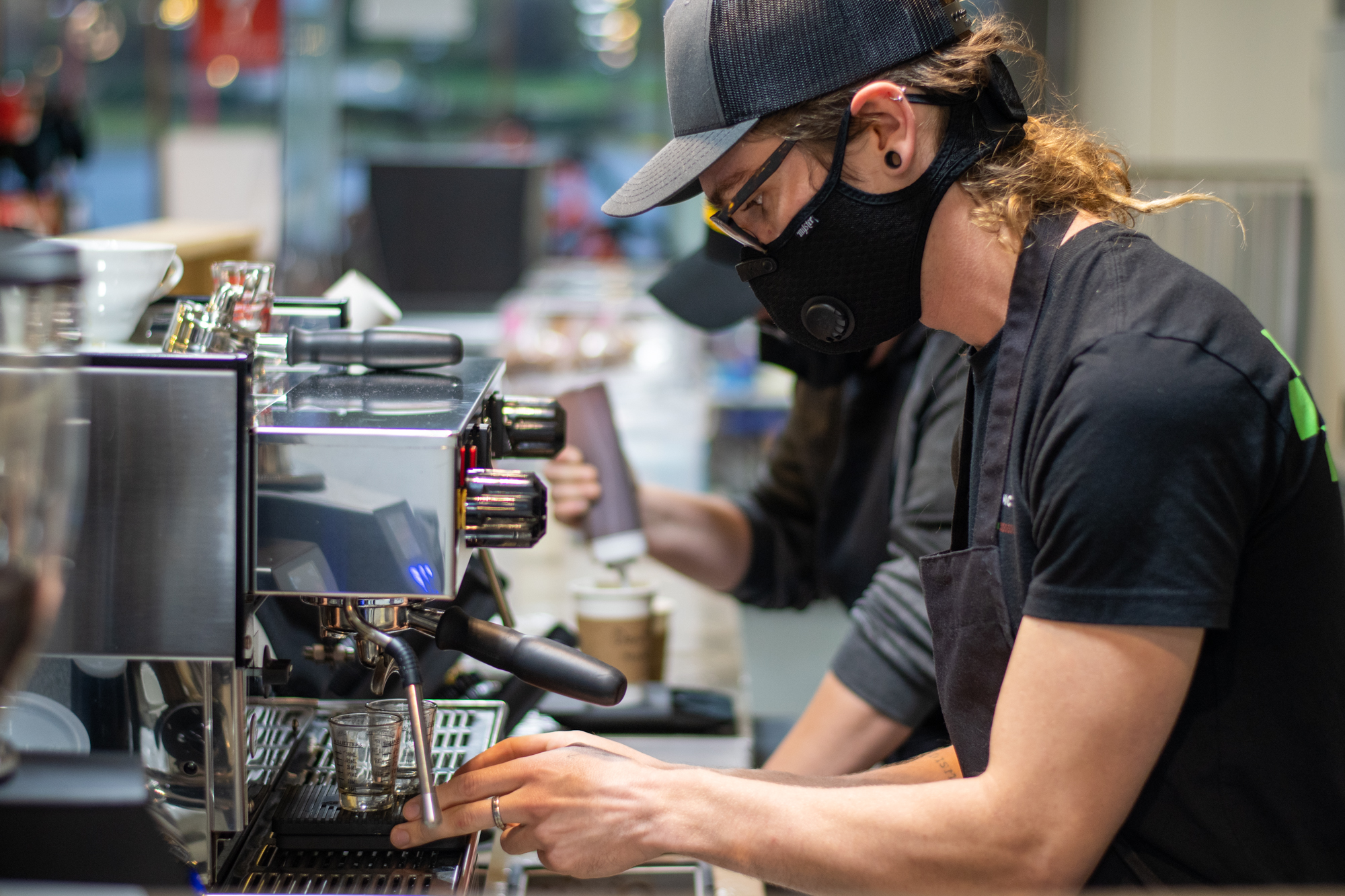 When the shop moved from Route 1 to a larger location in the Hollywood Shopping Center in December 2018, Lemieux and the rest of the team wanted to see how business was going before adding the coffee bar.
The shop finally launched the bar in mid-October. A spring opening was delayed because the bike shop, an essential business, was significantly busier due to people buying gear to get outside and exercise amid stay-at-home orders. It serves coffee, tea, cold drinks, pastries and even coffee beans to take home. 
[Read more: COVID-19 hit the hospitality industry hard. Here's how College Park hotels are adjusting.]
There are bike shop-coffeehouse hybrids in Virginia, but Proteus Brews will be the first and only in this area, Lemieux said.
"It is honestly a big destination for bicyclists to be able to have a place to stop and get a snack and get some caffeine," she said. "That was the impetus of it."
A Greenbelt resident of over 30 years, Lemieux is an avid supporter of local small businesses.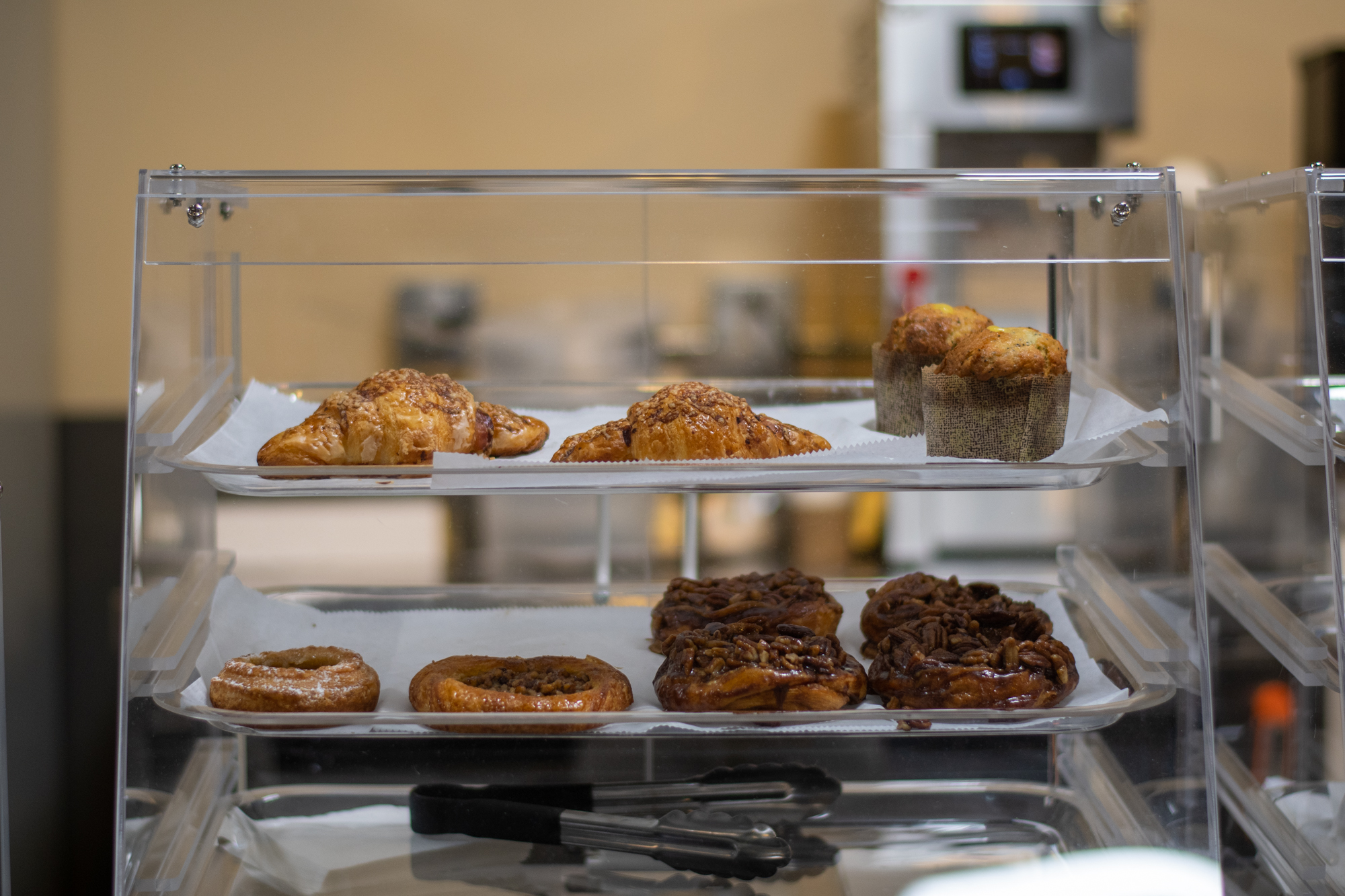 Proteus Brews sources from the Black-woman-owned Shortcake Bakery and Severna Park's woman-owned Hawthorne Fine Breakfast Pastry. They also get their beans from Open Seas Coffee Roasters in the Stevensville-Kent Island area. 
Lemieux said these partners have gotten to know how her business runs and they have great communication that is just "a phone call or a drive away."
"We're just trying to keep it all in the neighborhood as much as we possibly can," she said.
Lemieux focuses on being a part of the community she lives in and supporting the minority-owned businesses that they previously trekked to on Saturdays.
The local-oriented coffee bar is managed by Lemieux's daughter, Annie. Annie, a musician, moved back home in February after being away for a decade.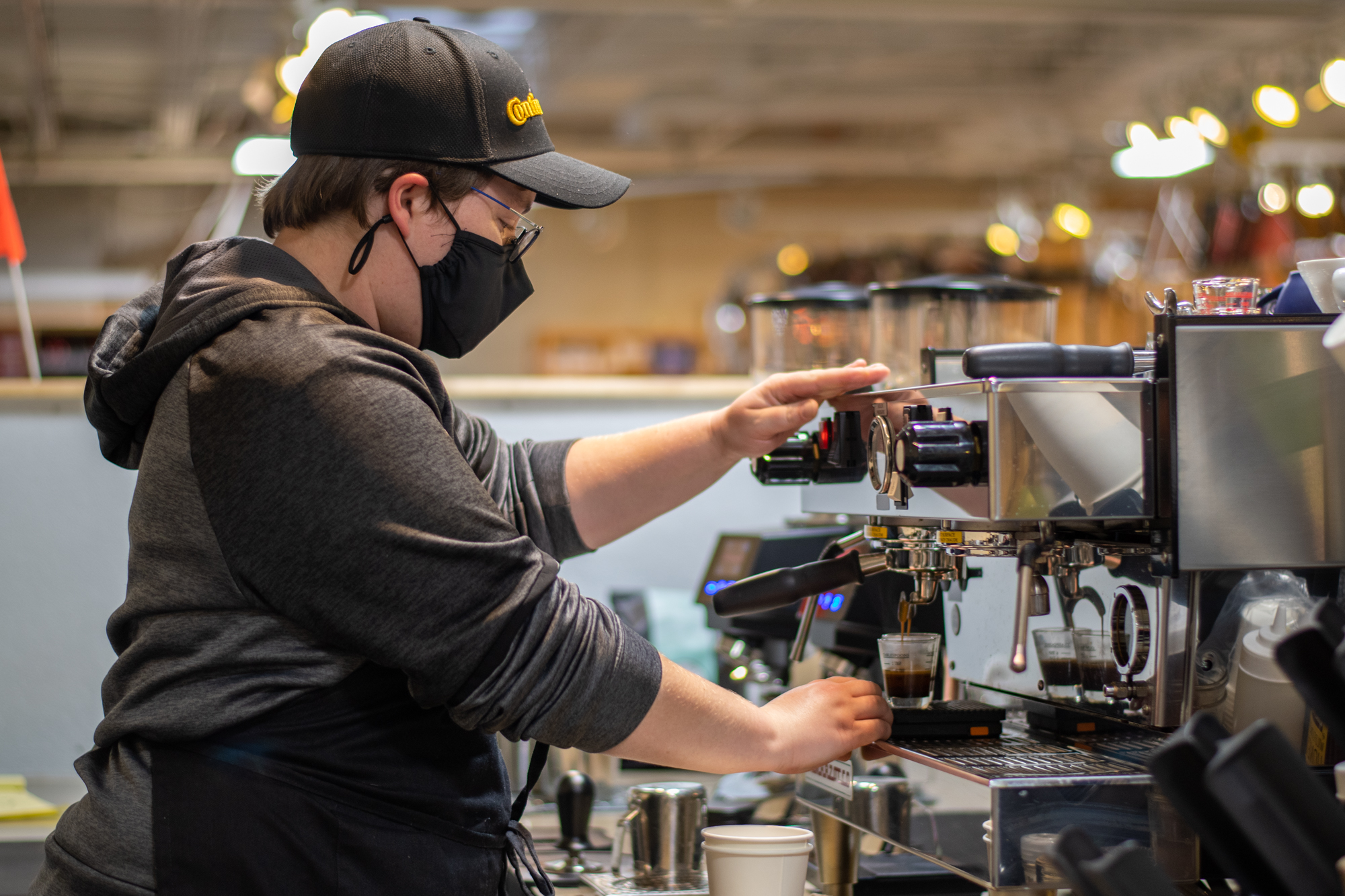 For five years before moving back home, Annie freelanced in New York, including on various off-Broadway shows.
"It's been a whirlwind," Annie said.
Annie stepped in with her barista experience to help with her mom's vision when the provisional coffee manager found another job in her field.
[Read more: In Vision 2030 plan, College Park aims to promote walkability, develop affordable housing]
"It's really great to work with my mom," Annie said. "I love the way she runs her business, so being able to kind of add to that and make it even more of a little community spot is really fun."
The mother-daughter team looks forward to shifting from curbside pickup to indoor dining and hosting events such as bike race watch parties and movie nights.
"We're ready for the community as soon as the pandemic ends," Laurie said.